Baby Shower Decor Ideas

This is such a simple baby shower decor idea! When I first saw these on Etsy, they were shown using family photos that were Mod Podge'd onto wooden plaques and several were hung on a wall. I thought this idea was genius! It gives an alternative for displaying photos on your wall, other than the traditional picture frame.

While cruising through the craft store, the thought of using scrapbook paper cut into shapes on the plaques came to me. I scooped up all of the supplies and gave this project a whirl! It turned out to be super affordable (one completed plaque cost me about $3) and didn't take much time at all!
Wooden Plaque Baby Shower Decor Idea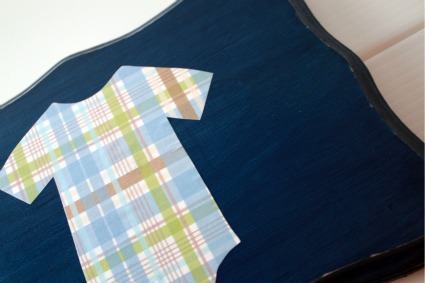 These were so simple to make! Perfect for dressing up a baby shower food table or hanging on the wall at the shower. You can also give the plaque to the mom-to-be at the end of the baby shower for her to hang in the baby's nursery.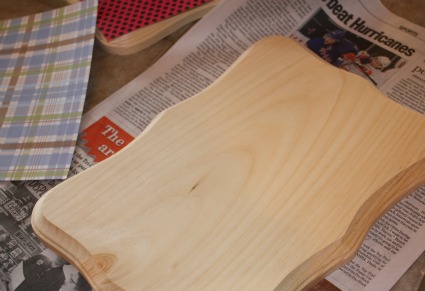 I decided to make 2 plaques. One for a boy and one for a girl. The boy plaque is dark blue with a onesie and the girl plaque is brown with a pink polka dot rattle. The plaques are approx. 8 1/2 x 10"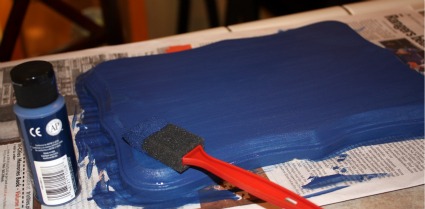 Start by painting or spray painting the plaque and letting dry. I chose to use acrylic paint with a foam brush. It was easy but probably would have taken half the time if I had spray painted.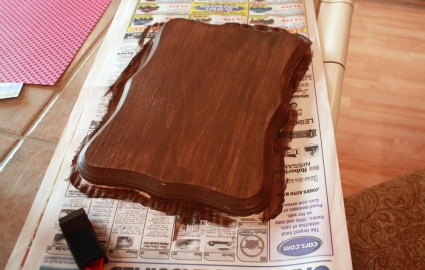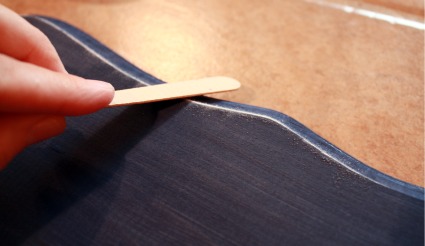 To give the plaque a rustic look, you can rough up the edges a bit with
sand paper or a nail file. Easy and quick but really adds to the plaques uniqueness.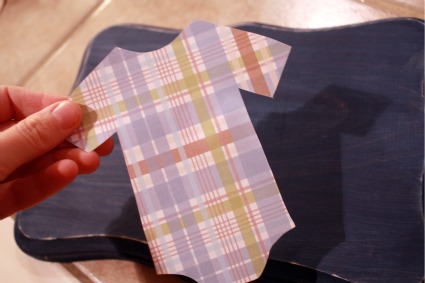 I whipped up a quick onesie template on the computer and printed it onto patterned scrap book paper.
You can print the onesie template out for free here.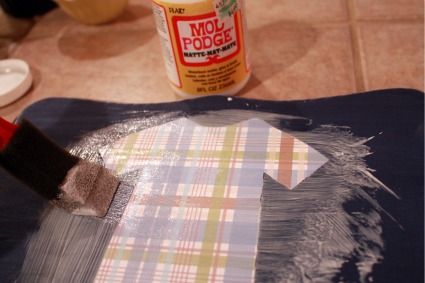 Glue the paper to the plaque using Mod Podge. Make sure it is nice and flat against the wood. Then paint the entire front of the plaque and let dry.
Here is the rattle template I made for the girl plaque.
You can get it free here.
Brush with Mod Podge and let dry. To me, the rattle looks a little too small for the plaque - I made it bigger on the free template that you can print out.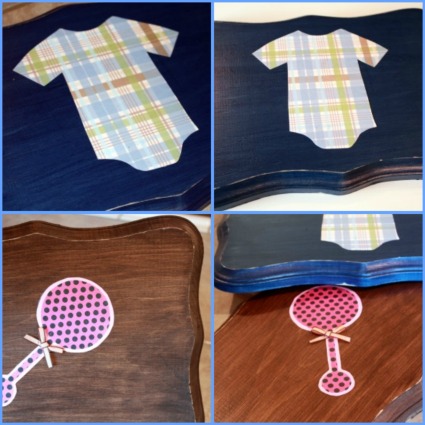 Ta Da! A fun DIY baby shower decor idea! You could make several of these using different plaque sizes and pictures for a cute wall collage.
See more Baby Shower Decor Ideas
Learn some great DIY Baby Shower Crafts