Cute Baby Bath Cakes
Wow! The bathtub cakes we have to show you are so detailed and some look incredibly life-like!
Baby Bath Cakes That You Can
Make From Home
If you are planning a "Baby Bath-Themed Baby Shower" - we've got some adorable bath cakes for you to see! The link below takes you to all of the cakes that have been submitted by our talented readers!
Bath Time Buddies Baby Shower Cake
Submitted By: Susan

12" layered, 10" single layer & 6" layered lemon cake with raspberry filling iced in vanilla butter cream, then covered in fondant.

Stripes, bow and flowers were cut out of fondant ahead of time so they were stiff enough to handle to put on the cake.

The bath tub was made out of cereal treats that I molded in a tea cup then covered with fondant. Baby was made out of fondant as well as the bubbles which were dusted with pearl luster dust.

The colors and pattern matched the baby's bedding in her nursery. The mom-to-be loved it!

A cute idea, especially if you are expecting a bunch of guests, is to make a couple dozen matching cupcakes!

You could frost the cupcakes in colorful tints of frosting (an easy frosting tip is to simply buy the store bought tubs of frosting and put food coloring in each one. It tastes delicious and you don't have to mess with making homemade frosting.)

Pipe on cute and festive polka dots or stripes, poke in a cute cupcake topper, and you're all set!

You can serve both the cake and the cupcakes at the baby shower - or you can just serve the cake and send each guest home with a cupcake as a baby shower favor!
---
Rub-a-Dub, Baby in the Tub Cake and Cupcakes
Submitted By: Tabitha

I made the tile floor out of gum paste. I hand painted it and then used royal icing as "caulk" in between the tiles. The soap was made out of gum paste also. The bubbles I made out of white candy clay that I rolled in powdered sugar and white pearl dust.

The cake is covered in Wilton fondant. I tried to cover it in handmade fondant first, but it was too dry and cracked horribly. Thankfully I had some emergency Wilton fondant on hand and it worked very nice. The baby is made out of gum paste. It was my first attempt at a gum paste figurine. Up close there were a lot of cracks.

I think next time I will try a mixture of fondant and gum paste. The water is tinted gel piping. The ducks are also gum paste. The cake itself was chocolate cream cheese pound cake. The icing is white chocolate cream cheese. I used a icing whitener to give it a whiter look.

The cupcakes are chocolate cake with the white chocolate cream cheese frosting. These ducks are actually made out of white chocolate candy clay. I wanted to make something to put on cupcakes that people will actually eat. Fondant is cute, but I'm tired of seeing it picked off on the sides of dessert plates. The "N"'s were actually fondant I believe, no wait, I think it was candy clay. It's all mixing up now! The "N"'s were for the baby, Nathaniel.

The buckles on the side were blue and gray gum paste, and then the gray was painted with silver pearl dust.
---
Bathtub Baby Shower Cake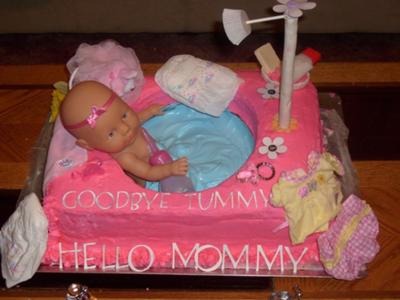 Submitted By: Beverly

In making this cake I used a 15x12 inch cake pan for the base, using 2 boxes of chocolate cake mix. I cut the baking degrees down and increased the bake time.

For the top piece I used the same pan only I put a round deep cake pan in the center for the tub part. I then poured two more cake mixes into the pan and baked, just as I did with the first layer. If you grease the round cake pan with cooking spray after the cake is done it will come out with out sticking the slightest.

I then took butter cream icing and rough coated the entire cake. After that I made my more butter cream icing and used pink food coloring, I iced the whole cake, down inside the the cutout for the tub and leveled it with a cake knife.

I bought a little doll with all the accessories and decorated the cake. For the water i used 2 tubs of cool whip with blue food coloring. I then piped a little stream of icing around the bottom for a decorative trim. For the shower I used a wooden wrapped in fondant, I used a Cricut machine and made the little handles for the hot and cold knobs, and the shower head.

I used small dowels to attach the hot and cold knobs and stuck them into the cake. This cake was a great hit and i have had people asking me continuously to make this cake for their shower. It was fun and great conversation piece.
---
Rubber Ducky Bubble Baby Bath Cake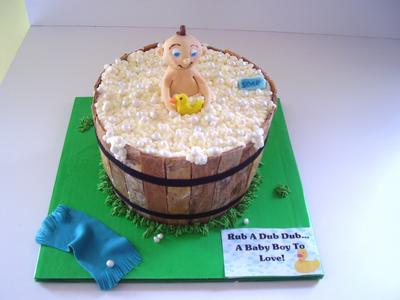 Submitted by: Margie F.
The Rub A Dub Dub Baby Cake is 3 round cakes stacked.

Then I used fondant for the wood planks, baby and bath toys.

I used butter cream and piped most of the bubbles. Some I rolled from fondant balls.
---
Splish Splash Baby Cake
Submitted By Annie From Missouri

I baked 3 12x18 cakes

Then I crumb coated them after I stacked and frosted in between the layers.

The hole for the water was done after the cake was complete and had cooled.

I made the bubbles with the largest round tip in my kit. Then I topped them off with some blue.

The water is made with jello. To make it, line the hole the saran wrap and fill.
---
Bubble Bath Shower Cake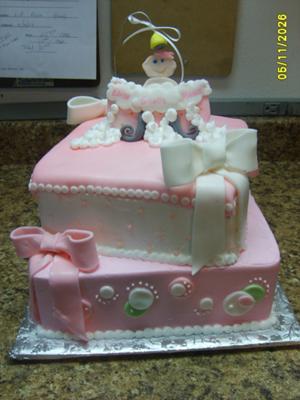 Submitted By: Omegas Cakes
This "Bubble Bath Shower Cake" is made of 2 tier Square Cakes.

The bottom tier is iced in pink with white, using pastel pink and pastel green dots.

The top tier is iced in white with pink edible pearls.

Made tub and baby and bows out of fondant.
---
Blue Bubble Baby Bath Cake For A Baby Shower

We made two batches of marshmallow fondant and separated it to make the different colors.

We covered the top in bright blue fondant with some spilling over the sides to make it look like water.

We put a small amount of brown food coloring to make the skin color for the baby. We molded her head, arms, and feet. We used some left over blue for her eyes

The bottom was done in dark brown to make the bucket. We went over the bottom with a knife making lines to look like a bucket.

We used the white fondant and rolled it in our hands to make all different size balls to look like bubbles that were placed randomly over the cake

We used pink for accent details like her pacifier, bow, rubber duck and towel.

We used some left over green we had from a previous cake to mold a bubble bottle.
---
Bubble Bath Cake

Submitted By: Tracie from Maine

Bake 1 9X13 cake and 1 9 inch round cake (any flavor). Frost 9X13 cake with white frosting, (I used homemade white chocolate frosting) store bought would probably work too.

Cut a large circle out of the center of the 9 inch round cake making about a 2" ring. Frost this cake with white frosting too.

Place the 9" ring on top of the 9X13 cake, in the center.

Put a plastic baby, which I bought at the dollar store, in the circle and fill with baby marshmallows and blue colored frosting to make it look like water and bubbles.

Use extra frosting colored pink or blue (depending on sex of the baby) and extra marshmallows to decorate rim of cake.

The shower head is a piece of pipe bought at the home improvement store and I glued blue ribbon on it to look like water.

The rubber ducks were also purchased at the dollar store along with the toothpicks that spell out baby shower.

finish this off by adding a little white frosting to the baby's head and hand.
---
Blue Baby Shower Cake For A Boy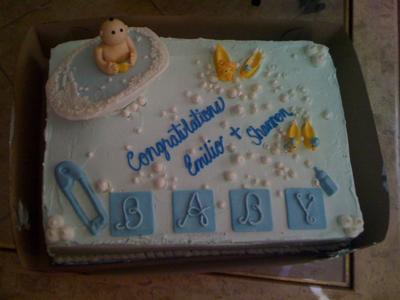 This was a half sheet cake.

I covered it in whipped icing that was colored using light blue food coloring.

The bubbles are all made of fondant.

The ducks were made of a mixture of gum paste and fondant.

The baby bath was rice Krispie treats covered in fondant.

The baby was made of gum paste!
---
Cute & Clever Ideas To Match Your Bath Time Baby Cakes
Use a big plastic bath bath (found at Target, WalMart, or any home goods store) and fill it with water. Using a Sharpie, number several mini rubber duckies and float them in the tub. Have guests choose a ducky from the tub as they arrive at the shower. Draw a number from a bowl and the guest with that number on their rubber duck wins a prize!
Fill a plastic baby bath with baby items such as diapers, wipes, baby rattles, bottles, teething rings, pacifiers, socks, mittens, hats, stuffed animals, baby lotion, and any other baby necessity you can think of. Wrap the baby bath up in a large baby blanket and tie with a pretty ribbon. Give to the mom-to-be as her gift! So cute, clever and practical!

Use a plastic baby bath as the punch bowl! You can even a rubber duckies to the baby shower punch! (If you do choose to add the plastic ducks, make sure to wash them well before putting them in the punch - just to get rid of any plastic taste.)

Baby Shower Gift Idea: To continue the baby bath theme, a cute and inexpensive idea is to go to a store that carries baby products and pick up a plastic baby bath. Fill it with all kinds of baby essentials such as baby bath wash, baby shampoo, baby powder, finger nail clippers, towels, wash cloths, booties and socks, diapers, diaper cream, a soft baby brush, and any other baby goodies you want to throw in! Wrap the baby bath up in clear cellophane and tie with a pretty ribbon. Place on the gift table as your gift to the expecting mom. The baby bath will also make a wonderful decoration and conversation piece.
Some more cute baby shower decorating tips are to buy scrapbook paper in colors and patterns that match the theme of the shower or baby's nursery. Use the paper to jazz up the baby shower by:
wrap strips of the scrapbook paper around pillar candles or circular vases and secure with double sided tape
use the scrapbook paper as place mats and to set food dishes and bowls on
cut into strips and wrap around napkins for instant napkin rings. You can even tuck utensils into the napkin
cut into strips and make water bottle labels
cut into squares to make favor tags and gift tags
make favors by putting mints, candies, bath beads or soap into plastic Zip-Lock bags and fold a strip of scrapbook paper (cut into a rectangle) across the top to make a cute bag topper

make name tags
make a Welcome sign for the front door

cut into triangles, add letters, and string onto yarn to make a cute Baby Shower banner - the cute possibilities are endless!
For favors or prizes you can buy some cute soaps and wrap a little baby washcloth around each one. Tie a bow around it and add a favor tag! We have free favor tags here.
---
WHAT'S NEW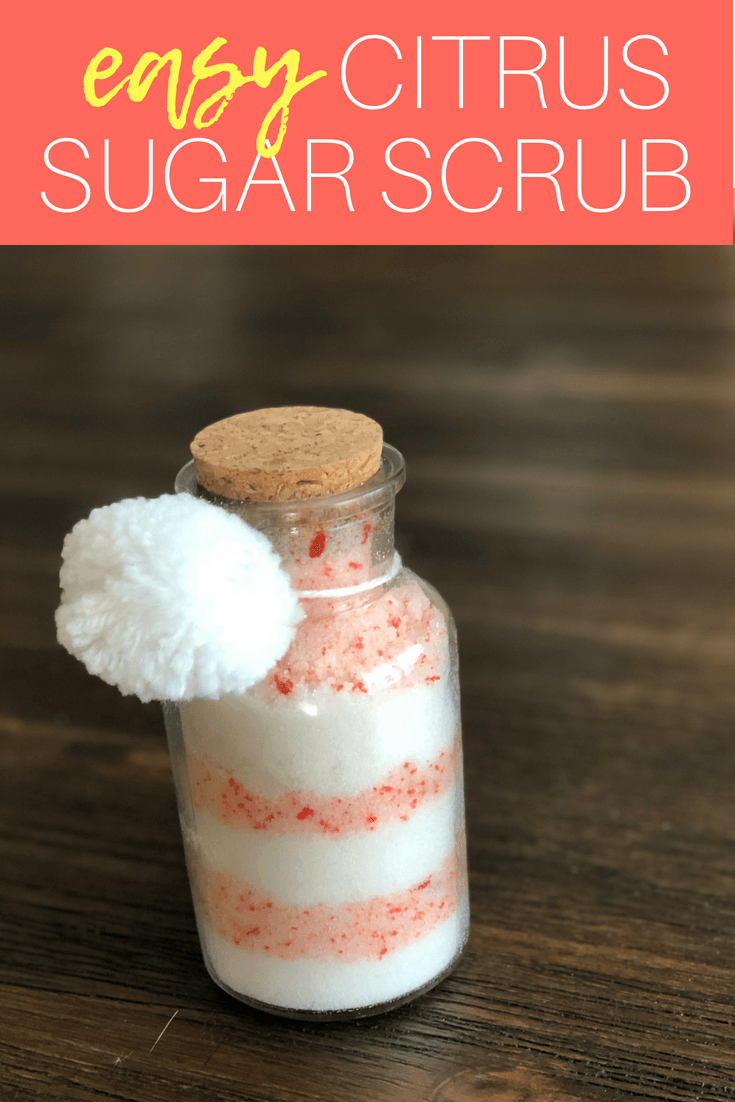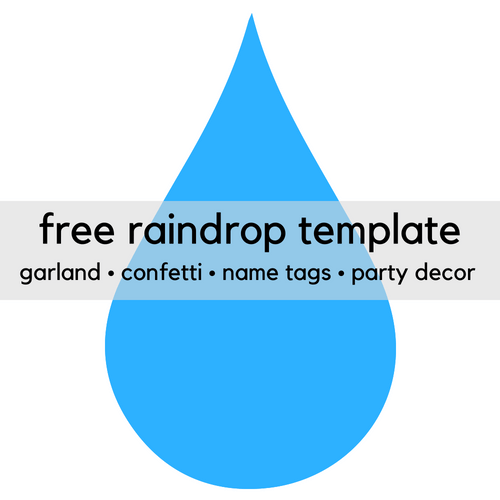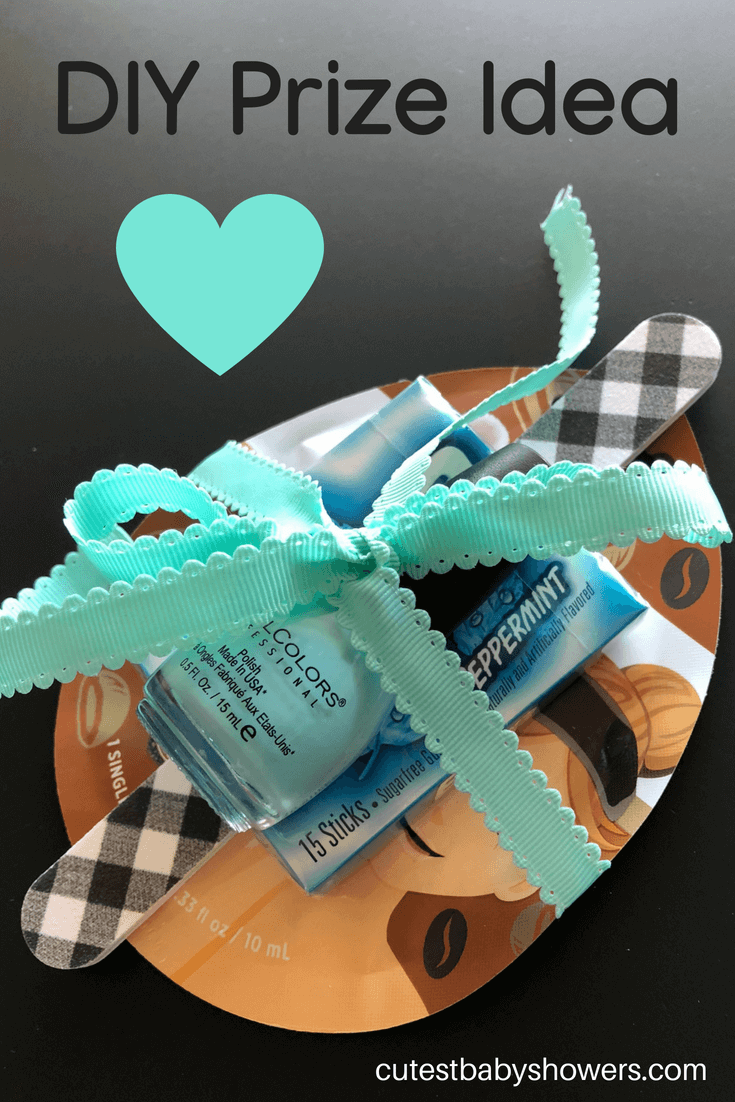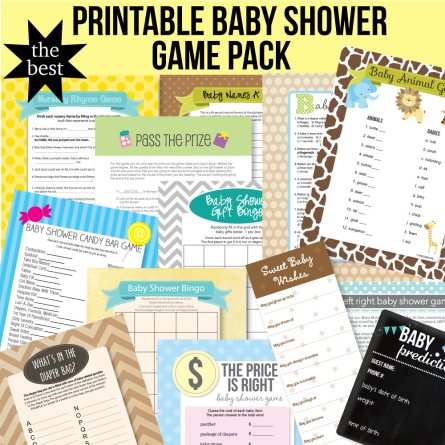 Get instant access to our popular baby shower game pack - 17 baby shower games that you can print from home! We picked the best games - baby shower bingo, the price is right, left right game, candy bar game, baby animal game, pass the prize, baby shower mad libs, baby predictions, sweet baby wishes, and more! It's all over at our printable site PrintItBaby.com
Home

›

Baby Shower Cakes
› Baby Bath Cakes