The Best baby gifts for a new baby
If you are buying a gift for an expecting parent, you'll know that it can be seriously overwhelming. For non parents, or those who've had little exposure to young kids, it can be a real head scratcher to understand what makes the best baby gifts.
To save your new parent friends from yet another onesie or stuffed toy, we've put together this helpful list of the most thoughtful gifts for new babies in 2022. Keep reading to find out just what you should be buying in case you're confused!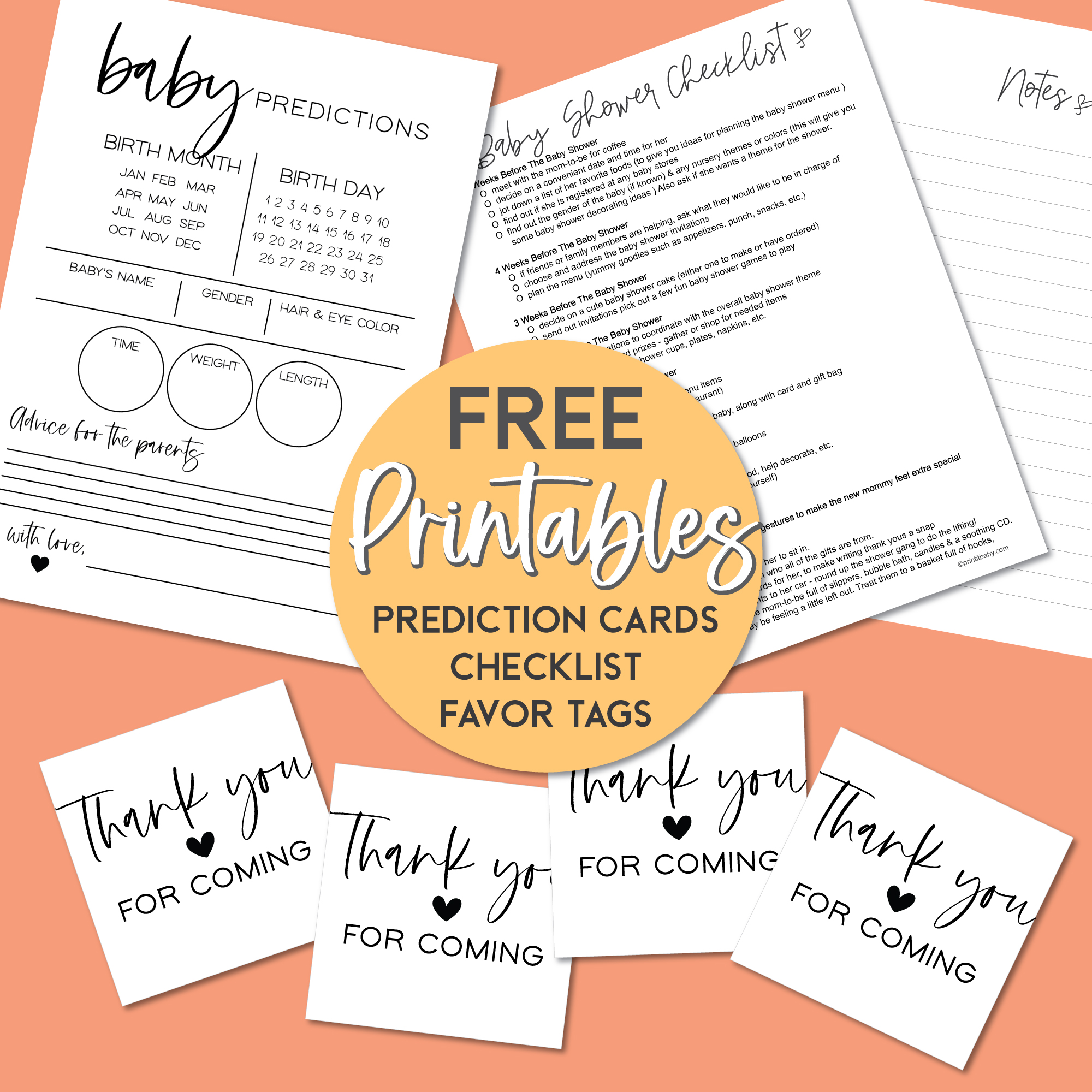 GRAB YOUR FREE PRINTABLES HERE
What makes a good baby gift?

If the new baby parents don't have a gift registry, this can be a tricky one to get right. It's a good idea to start off by asking them if there's anything they specifically need or want that they don't already have, and then shop accordingly. Otherwise, consider:
Small but thoughtful: If you don't have a huge budget, consider something ultra practical like singlet tops or thoughtful like a baby picture book.
Practical: Trust us, you'll be the only person to think about buying a baby nail file, but it's something new parents will use weekly!
Splurge item: This is dependent on your budget, but a great idea if you can chip in money with a group of friends and buy the parent's dream baby cot, bassinet, or pram together. If you're going down this route, it's important to know exactly which model is wanted!
What to avoid when gifting newborns?

Repeat after us - no stuffed, oversized toys! Seriously, they've probably already got 3 arriving to their baby shower.
The same thing goes for onesies or teeny, tiny expensive newborn outfits. They're likely to grow so quickly they'll only get one or two wears out of them!
If you must gift clothing, then consider buying one size up for longer wear and something that is easy for new parents to wash in the machine.
7 Best baby gifts: Thoughtful Gifts for Newborns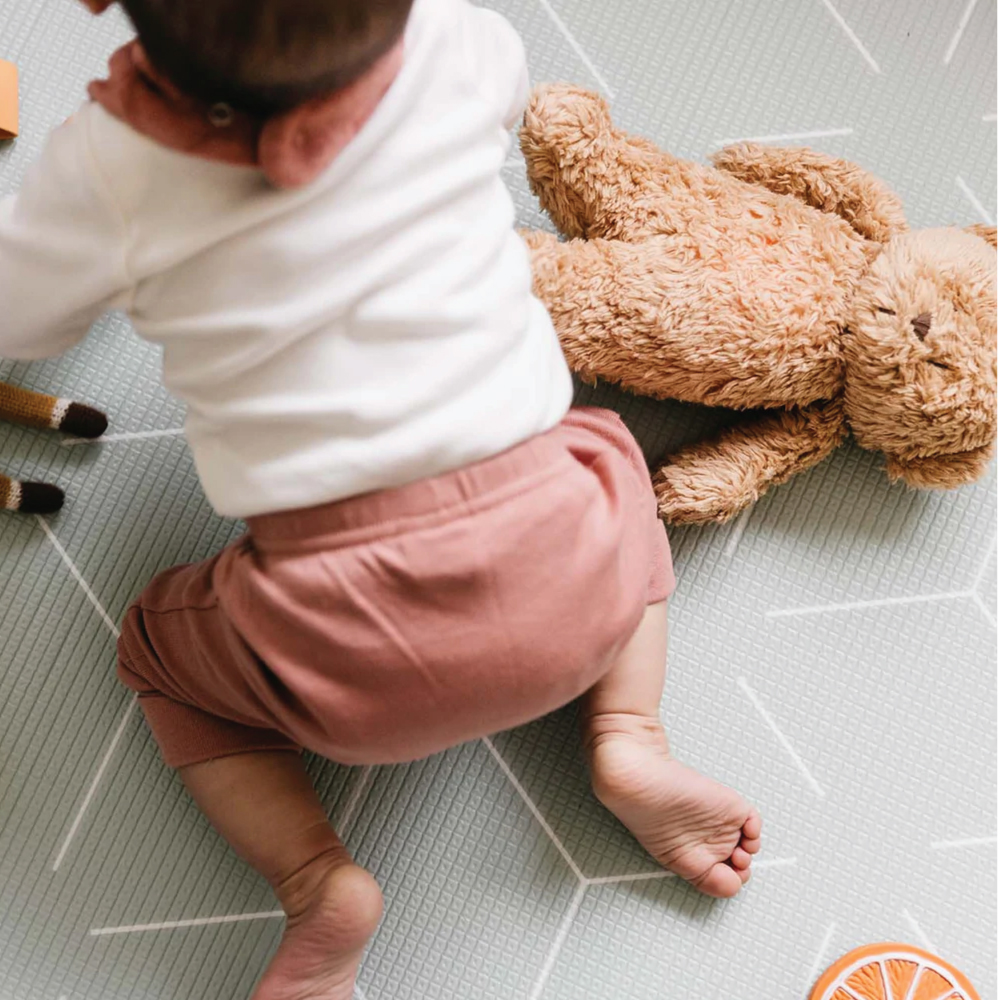 The above is all well and good, but we thought we'd give you some practical examples on our favorite, most thoughtful newborn gifts in 2022.
1. Baby Playmat
This ticks the box for practical as it'll get everyday use! They're perfect for tummy time, and help stimulate baby's imagination and their muscles in one-go. We doubt many will think of gifting this to new parents as it's a newborn essential you don't really know you need straight off the bat.
This is an obvious one but a goodie and new parents will need multiple sets for emergencies! Find out whether your friend is using a cot or bassinet and the exact measurements before buying and then you're good to shop. Note- you want to buy fitted cot sheets, not flat sheets for newborns. We like buying organic cotton or linen sheets as they are breathable and will wick away moisture. Something you might not know is that babies can't regulate their own body temperatures, so good sheets that help do so are pretty important!
Nailing small but thoughtful/practical/and unusual baby gifts all-in-one is the baby nail file. We can guarantee no non parent would ever think to gift this, and most likely not many parents either as it's a fairly new innovation. Trimming sharp baby nails is really important to prevent them scratching themselves, but big adult clippers are not the way to do it! The Haakaa Baby Nail Care Set lets you safely file down baby's nails without the need for sharp scissors or clippers.
Okay, it's a little bit boring but boy is it essential for bottle feeding. Sterilizing bottles, dummies and teats might sound tedious, but it's an absolute must-do to avoid babies getting an infection. It's something small and simple, but often new parents forget to buy one of these so it will be much appreciated.
This is a big ticket item that new parents will seriously adore! It's a breathable baby carrier from Ergobaby and ideal for keeping baby close whilst going hands-free. We like them for travel with kids or in places where it's just not practical to take a pram. It offers ergonomic forward facing and inward facing options, adjustable cross over shoulder straps, lumbar support for extra back comfort and a detachable storage pouch. Swoon!
6. The Motherhood by Jamila Rizvi
Okay this is only our most favourite tribute to becoming new mums ever. Jamila Rizvi has collated letters from some of Australia's favourite women including Zoe Foster Blake, Clare Bowditch, Clementine Ford and Monty Diamond, sharing what they wish they'd known about life with a newborn. No two stories are alike – but all are generous, compassionate and deeply honest. It's stunning, and a good one for 'small but thoughtful'.
Last but not least, this is perhaps the most important gift of all; good sleep! Help get new babies in good habits early with the Ergopouch Sleep Swaddle. It helps to contain startle reflex while keeping baby snug and securely swaddled throughout the year without the need for complicated wrapping. This sack is seriously life changing for new parents.
Feel a little more in control of new baby gifting? Whatever your budget, or taste we hope this list offers something practical and accessible for you to gift the new little people in your life!
POPULAR GIFTS TO GET A NEW BABY
Diaper cake - a unique and practical gift made from layers of diapers, decorated with baby items such as onesies, bibs, and toys.
Portable baby swing - a great prize for new parents who need a safe and convenient way to soothe their baby.
Nursing pillow - a must-have for breastfeeding mothers, a nursing pillow helps to support the baby and reduce strain on the mother's arms and back.
Baby carrier - a comfortable and convenient way to carry and bond with baby, perfect for on-the-go parents.
Baby bath tub - a comfortable and safe place for baby to bathe, with options for newborns and older infants.
Baby monitor - a high-tech prize that gives parents peace of mind by allowing them to keep an eye on their baby from a distance.
Baby blanket - a soft, cozy blanket that will keep baby warm and comfortable.
Baby photo album - a special keepsake for new parents to store their baby's first memories.
Basket of baby toiletries - a set of baby-friendly shampoos, lotions, and other bath and body products.
Baby book - a charming storybook that will entertain and educate baby, while helping to develop their language skills.
WHERE WOULD YOU LIKE TO GO NEXT:
FREE PRINTABLE BABY PREDICTIONS CARDS