5 Best Baby Strollers
free printable baby shower bundle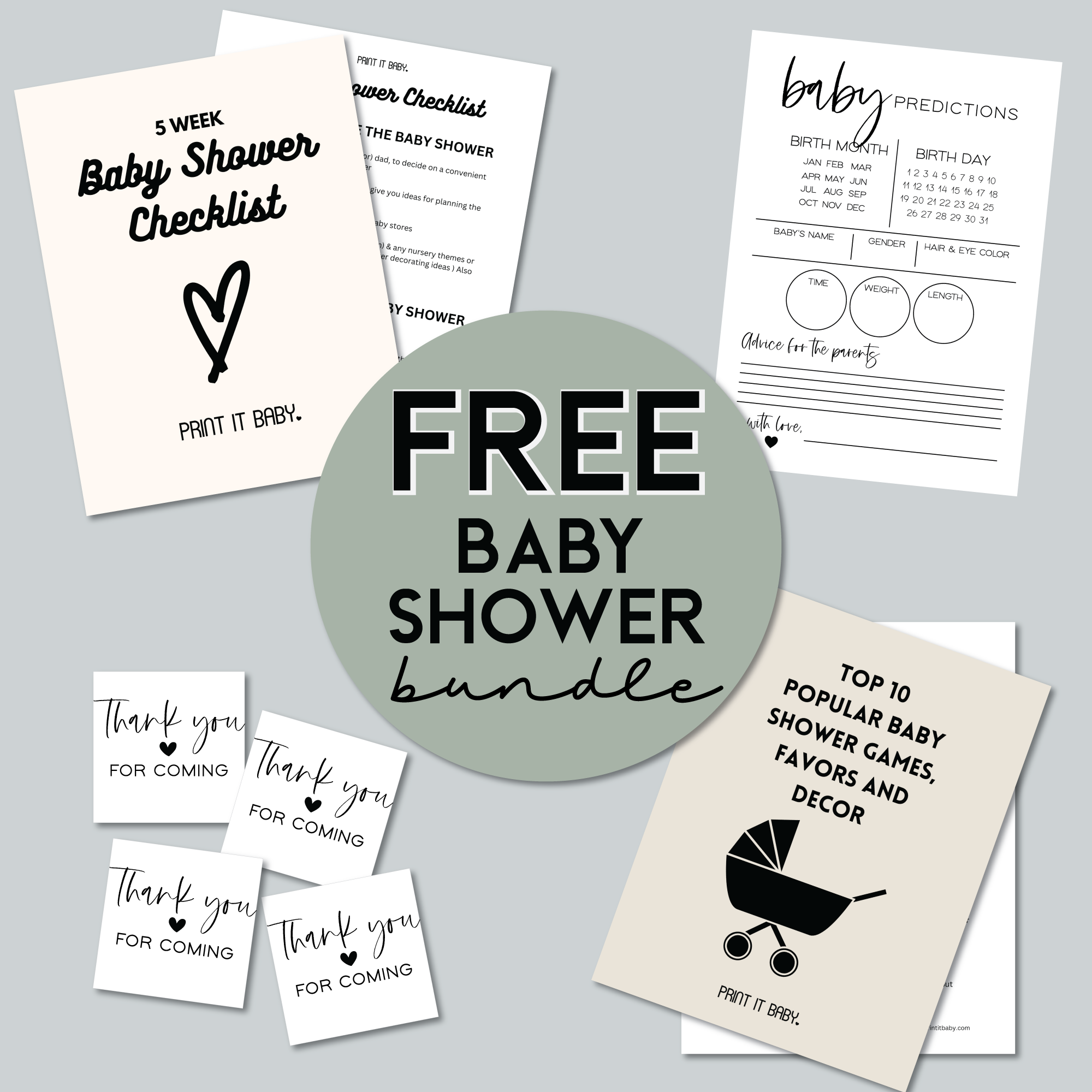 baby shower checklist • prediction cards • ebook • favor tags
---
5 Best Baby Strollers
Baby strollers are an essential item for any parent, whether you're expecting your first child or you already have children.
Strollers allow both parents and babies to get some fresh air and enjoy the outdoors; strollers are also essential for shopping, visiting indoor and outdoor recreational spaces and so much more.
With so many baby strollers out there on the marketing, choosing one can be overwhelming.
If you're looking for a new baby stroller, check out the following top 5 baby strollers that you will want for your baby.
free printable kids coloring christmas bundle - 100 pages!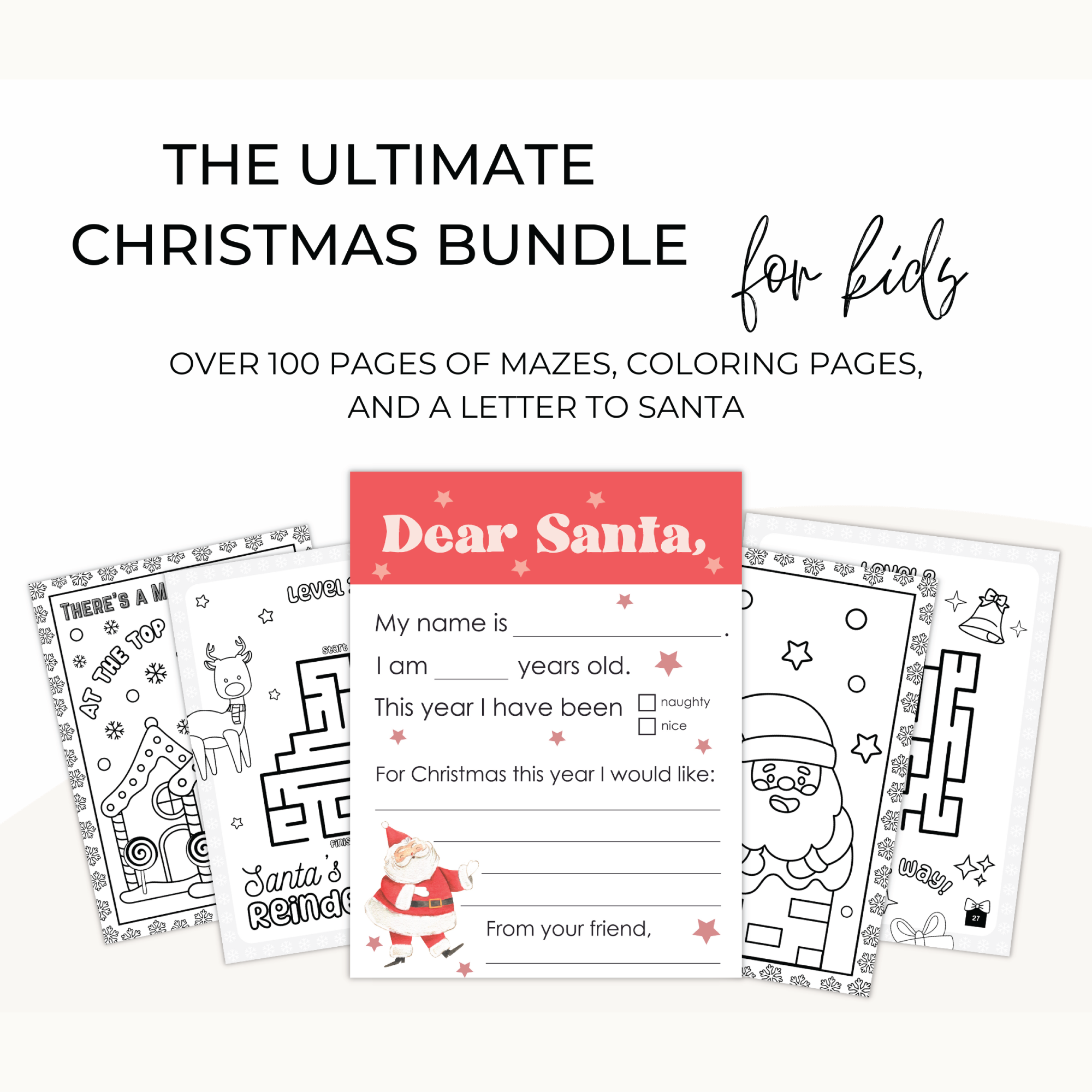 get your free coloring and activity pages
1) Graco Modes Click Connect Stroller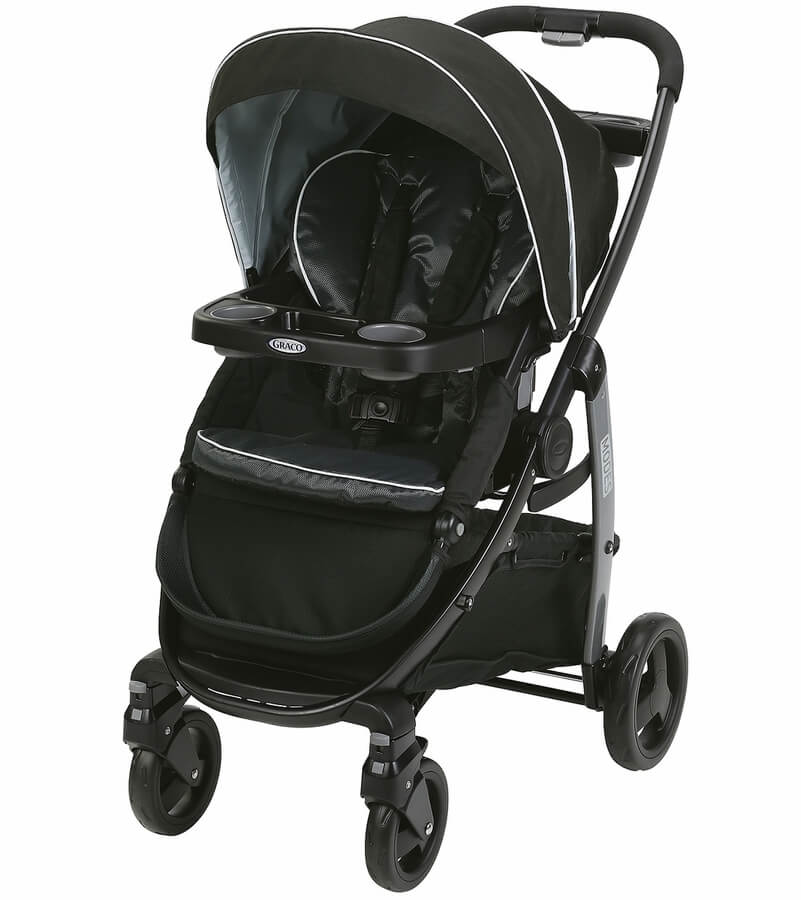 Graco Click Connect Stroller
Graco is best known for their affordable strollers that don't skimp on quality, and the new Graco Modes Click Connect Stroller is no exception.
This stroller is designed to grow with your child, as it can configured in numerous ways to accommodate newborns all the way to toddlers.
It is compatible with all Graco Click Connect car seats, so you won't have to worry about compatibility if you like the Graco brand. It features great storage, perfect for diaper bags, purses, and so on.
2) Baby Jogger City Mini GT2 Stroller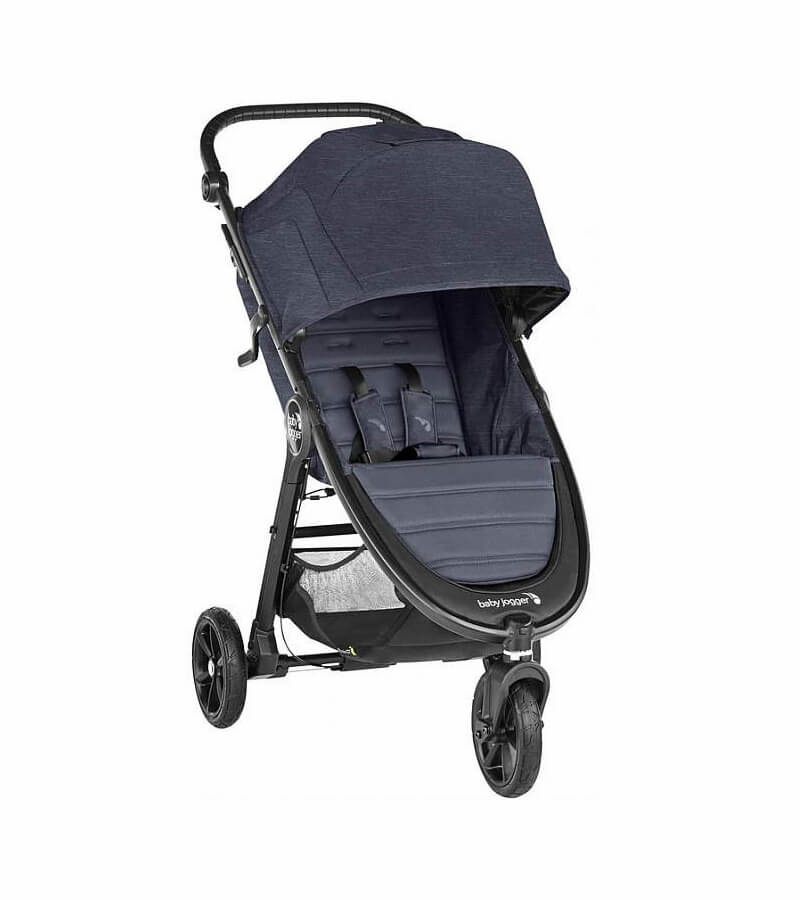 Baby Jogger City Mini GT2 All-Terrain Stroller
The Baby Jogger City Mini GT2 Stroller has a unique design that allows it to be folded and unfolded with a one-handed motion, and its design is meant to allow you to easily steer the stroller in both outdoor and indoor spaces.
It has all-terrain style rubber wheels which are ideal for pushing the stroller on paved and non-paved surfaces, so you can use this stroller no matter where you're going with your baby. 

It should be noted that it's an outward facing seat, and this design cannot be changed.
So if you are the type of parent who prefers to see your baby while you push, you may want to choose a different design.
3) BOB Gear Revo Flex 3.0 Jogging Stroller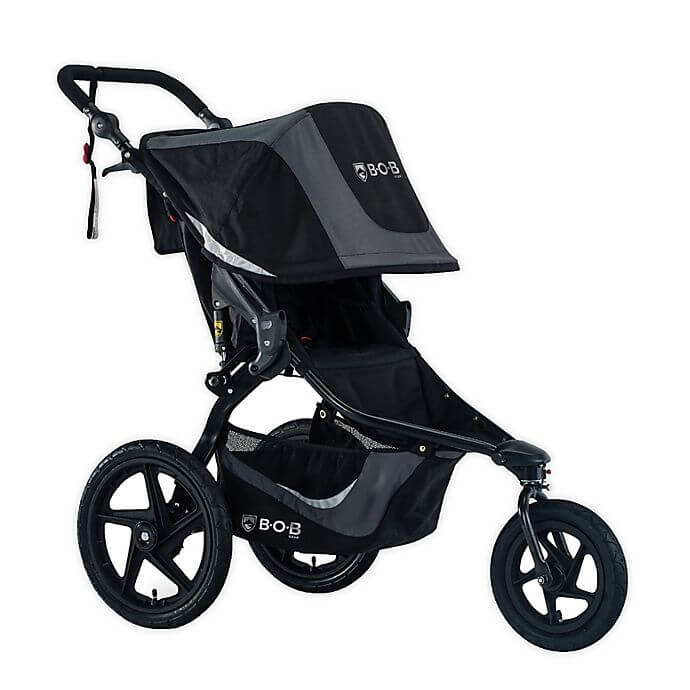 BOB Jogging Stroller
If you want to resume or take up running after your baby is born, don't pass up this high quality jogging stroller!
It's all-terrain wheels are designed to handle any service, while its suspension system makes pushing and steering a breeze.
It has an adjustable handlebar so you can move it where it needs to be while you run. Best of all, you can use it as a normal stroller when you're not running!
4) Summer 3D Lite Convenience Stroller
Summer Infant 3D Lite Convenience Stroller
If you want an inexpensive, on-the-go stroller without tons of bells and whistles, this is the one for you.
It's a lightweight umbrella-style stroller perfect for short walks, shopping, and other types of casual use.
Despite the compact size, it features a sizable storage compartment, a canopy to protect your baby from the sun, and a shoulder strap to help you get it in and out of your car. 
5) Babyzen YOYO2 6+ Stroller
If you're looking for a lightweight stroller option that is easy to push and won't hurt your back every time you need to take it out of the trunk, the Babyzen YOYO2 6+ Stroller is a great option.
It weighs less than 15 lbs, can be folded with just one hand, and can even fit in overhead compartments of planes! It is a bit on the pricier side, but if you're looking for a lightweight, compact stroller then you won't want to miss this one.
---
A Game Changer for On-the-Go Parents: Colugo Compact Stroller Review
If you're a parent, you know that mobility and convenience are your best friends, and the Colugo Compact Stroller is a total game-changer in the world of baby gear.
It's a savior for those who are always on the move, offering a perfect blend of style, functionality, and ease of use. I recently had the pleasure of testing out this compact stroller, and I'm excited to share my experience with you.

**Design (5/5):**
The first thing that strikes you about the Colugo Compact Stroller is its modern, sleek design. It's minimalistic and stylish, which immediately sets it apart from your average stroller. The available color options are not only fashionable but also gender-neutral, making it perfect for any parent.
**Usability (5/5):**
One of the standout features of the Colugo Compact Stroller is its incredible ease of use. Folding and unfolding it is a breeze – I managed to do it with one hand while holding my baby in the other. This stroller is perfect for parents who often find themselves juggling multiple tasks at once. It's a true testament to smart design.
**Portability (5/5):**
The stroller is appropriately named 'compact' for a reason. It folds down to a size that fits perfectly in your car's trunk or even in tight storage spaces. When folded, it stands on its own, which is a lifesaver when you're trying to manage a fussy baby and a stroller at the same time. Plus, it's light enough to carry without breaking a sweat.
**Smooth Ride (4.5/5):**
The Colugo Compact Stroller provides a smooth and comfortable ride for your little one. The wheels glide effortlessly, making it easy to maneuver through tight spaces, busy streets, or bumpy sidewalks. The only slight drawback is that it might not handle off-road terrain as well as some bulkier strollers, but for urban and suburban use, it's fantastic.
**Features (4.5/5):**
While it's compact and lightweight, the Colugo Compact Stroller doesn't skimp on features. It has a generous canopy that provides excellent sun protection and a peek-a-boo window so you can keep an eye on your baby. The storage basket underneath is quite roomy, and the additional zippered pocket is perfect for stashing your phone, wallet, or keys. There are also handy cup holders for both you and your child.
**Safety (5/5):**
When it comes to your baby's safety, the Colugo Compact Stroller has you covered. The five-point harness ensures your little one stays secure and comfortable throughout the ride. It's clear that Colugo has put a lot of thought into creating a stroller that keeps your child safe without sacrificing comfort.
**Price (4/5):**
The Colugo Compact Stroller is an investment, but it's one that's worth every penny. While it's not the most budget-friendly option on the market, the combination of style, functionality, and durability makes it a great value for money.
In conclusion, the Colugo Compact Stroller has exceeded my expectations in every way. It's a stylish, user-friendly, and portable stroller that's perfect for parents who are always on the go. While the price tag may seem steep, the quality and convenience it offers make it well worth the cost. If you're in the market for a compact stroller that will simplify your life and keep your baby comfortable and safe, the Colugo Compact Stroller is a fantastic choice. It's a true game-changer for on-the-go parents, and I couldn't recommend it more highly.
free pregnancy prompts for journaling - helps to reduce stress & anxiety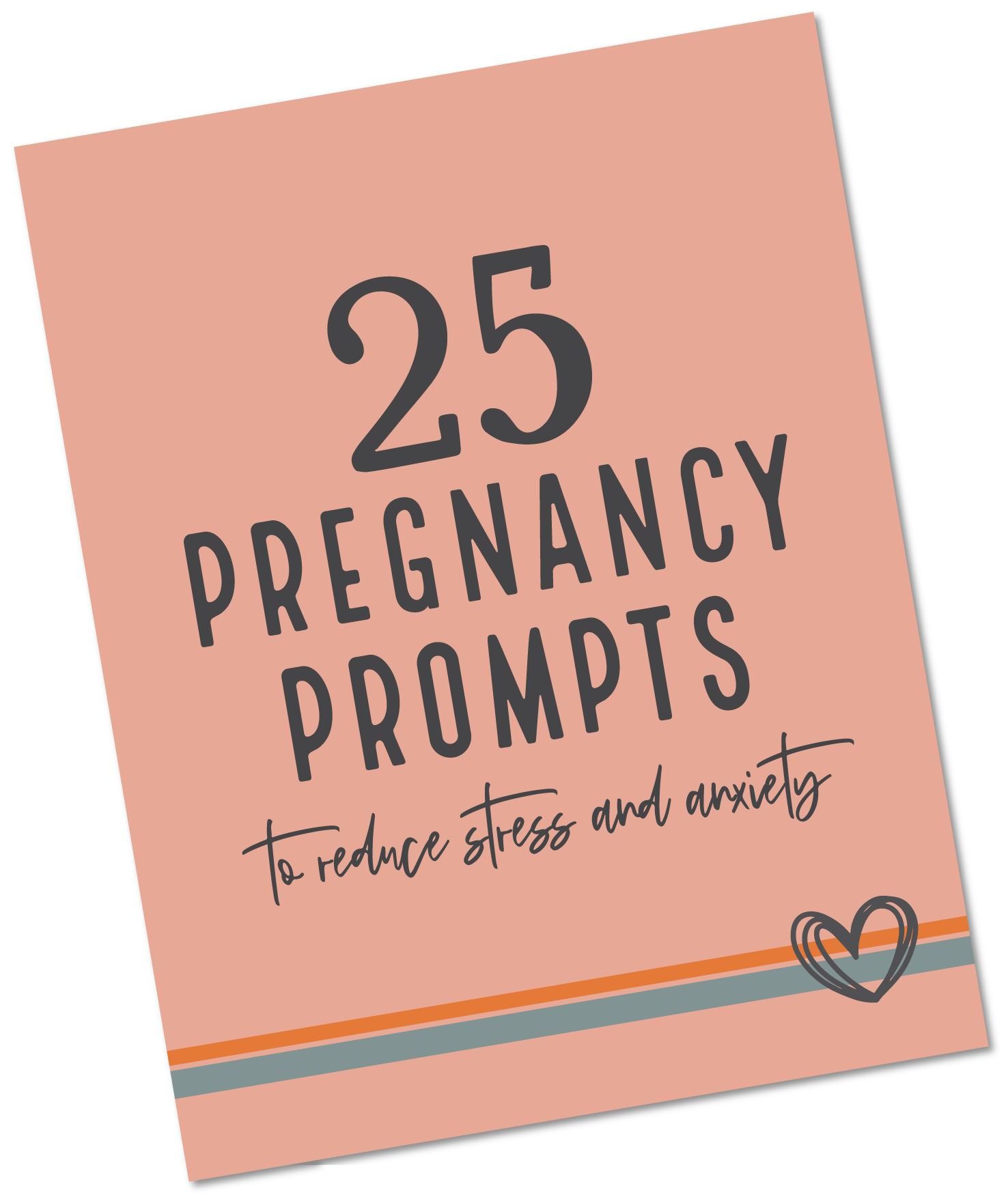 Reduce pregnancy stress with these helpful daily prompts for expecting moms