Colorful Baby Shower Decor
free printable baby shower bundle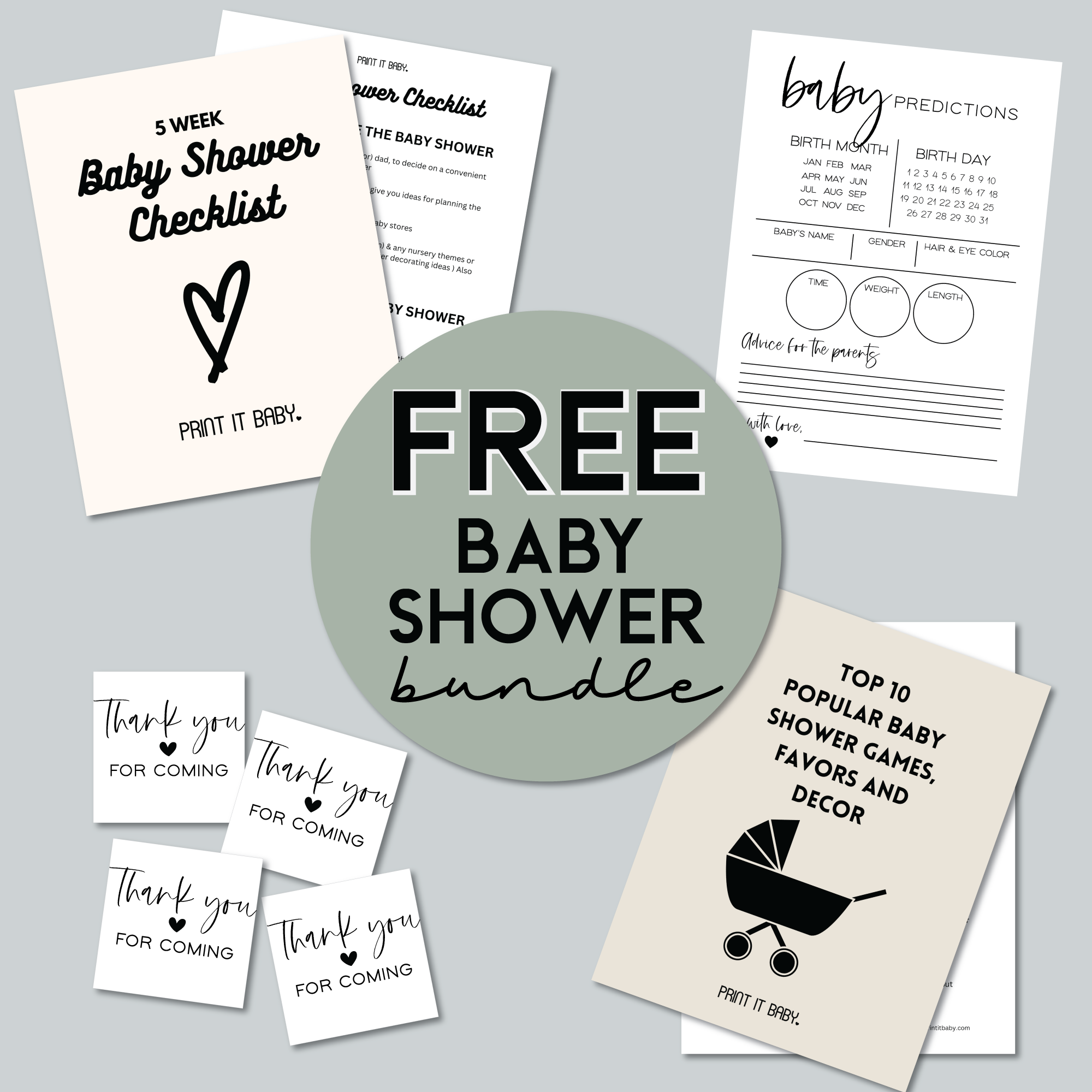 baby shower checklist • prediction cards • ebook • favor tags
---
diy baby shower decorations
For the ultimate colorful baby shower decor, balloons are a perfect decoration for good reason. Not only are they colorful, they are budget-friendly and will immediately transform any space into a stylish party.
Paper chains are another easy way to add party spirit to your space without breaking the bank. Simply cut strips of colored paper and glue them together in loops, then create a chain with the loops.
Tissue paper pom-poms are great for adding color and fun to your baby shower decorations.
Twine is one of our favorite DIY materials because it's inexpensive and adds some rustic charm to any decorating project. For example, you could use twine and clothespins to display pictures of the mom-to-be or family photos on your wall.
blue, green & brown colorful baby shower decor
free printable kids coloring christmas bundle - 100 pages!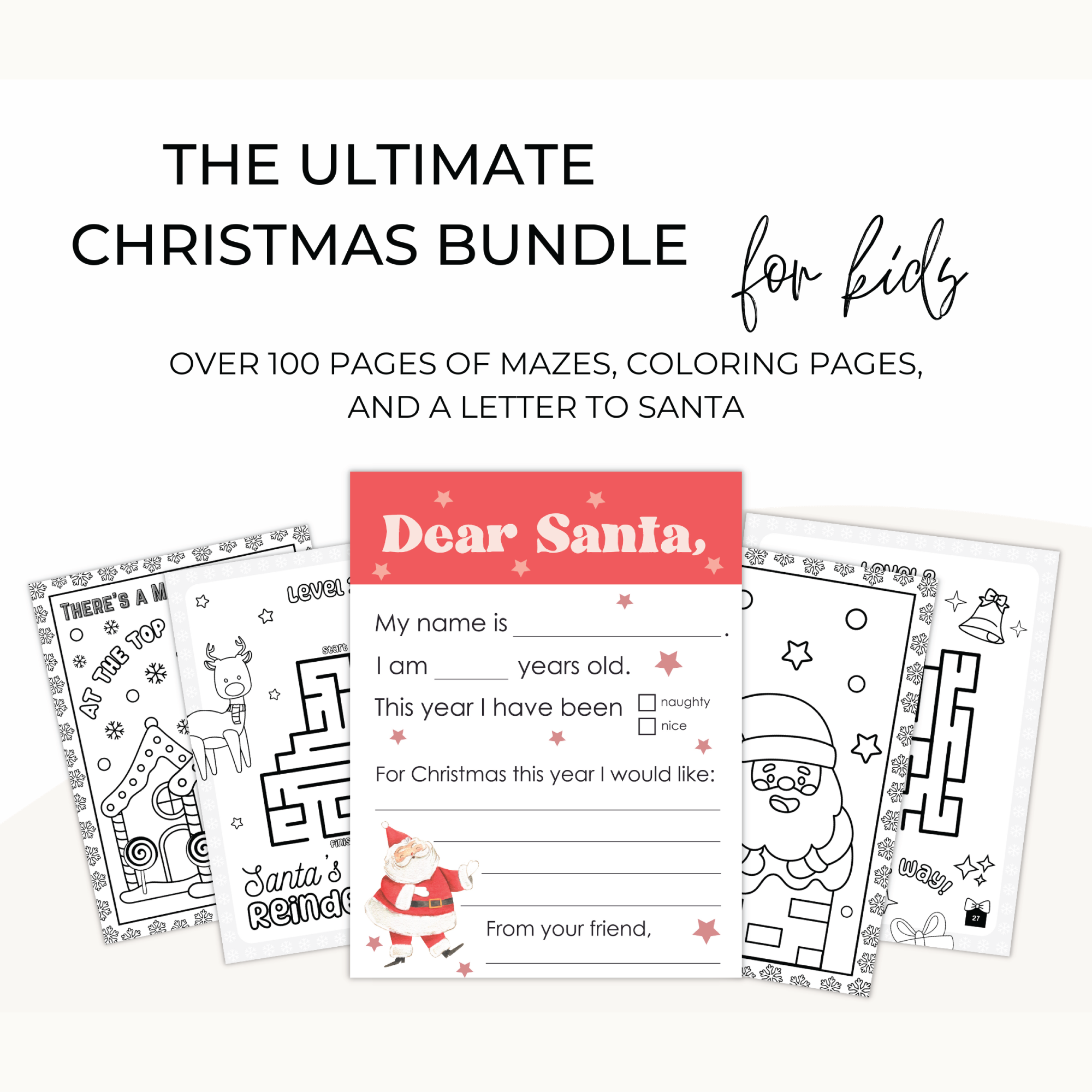 get your free coloring and activity pages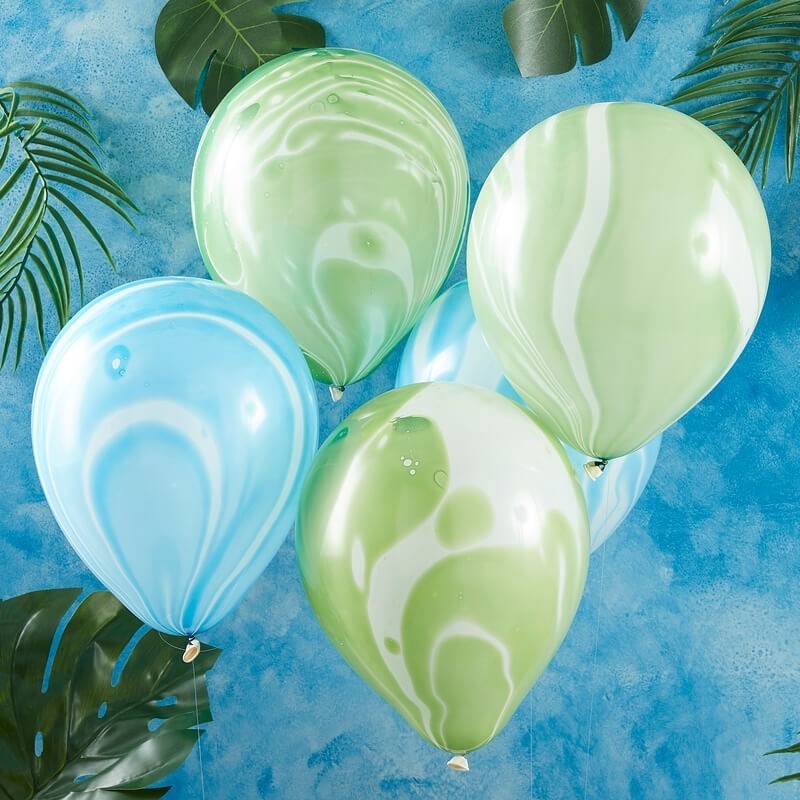 see where to get these marble balloons
Blue, green and brown are a classic color combo for baby showers.
The colors look great together and there are many different themes you can create using them. For example, you could have blue, green and brown decorations that are elegant, or have more of a safari theme.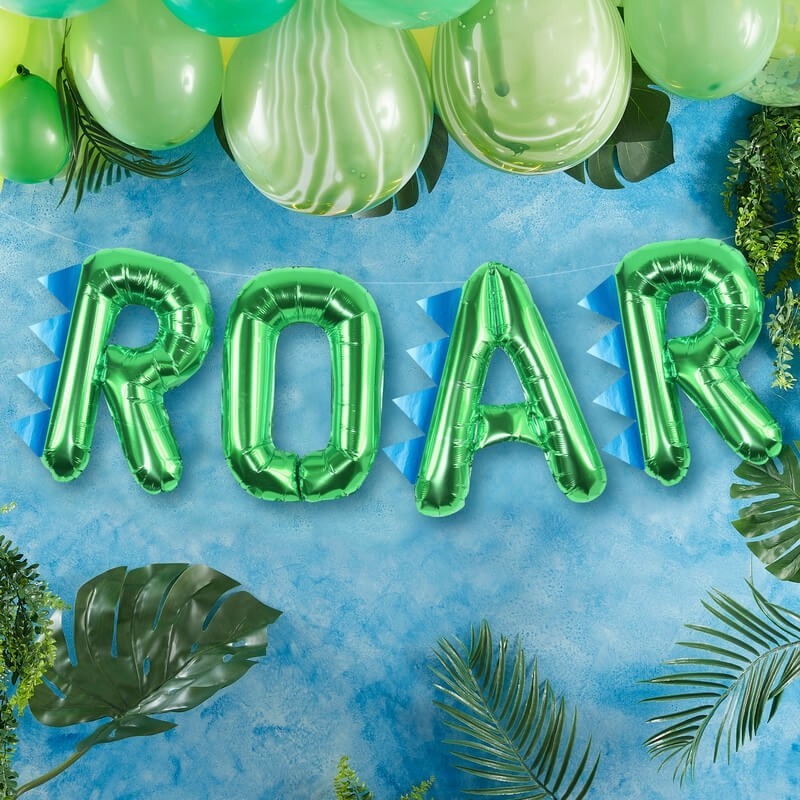 see where to get this ROAR balloon
green & yellow decor
The colors that you choose for your baby shower decorations can also help to set the tone for the event.
Green and yellow are two colors that go really well together and they work great with one another as a gender neutral theme.
Green represents nature, while yellow is the color of sunshine, so these hues help to create a warm and welcoming atmosphere at any baby shower.
If you want to add in another accent color or two, consider other shades of green or perhaps white or light gray to help bolster your theme.
pink & purple
Pink and purple are popular colors for baby showers so there are a lot of decorating accessories to choose from. Finding the right paper poms, bunting, streamers and centerpieces will be a breeze!

To help you out with this exciting task, we've selected some of our favorite pink & purple baby shower decorations:
red & orange
Your options for red & orange room decorations are endless. You could use any of the following:

Bunting - There are lots of bunting designs that incorporate red and orange, but you can also make your own. Using plain or patterned paper or fabric, you can cut into triangles and tie together in long strings—or as shorter, smaller shapes. Don't forget to buy some string or ribbon beforehand!
Balloons - Inflate them with helium so they float (to the ceiling if it's high enough), or tie them to chairs using colorful ribbons. If you want something other than standard balloons, why not try out polka dots?
Centerpieces - Floral centerpieces are always popular at parties, and they're pretty easy to do yourself if you have the right blooms on hand (and obviously vases/containers to put them in). Red roses and orange sunflowers would be particularly suitable for this theme, but feel free to get creative!
great ideas for colorful baby shower decor
There are many themes to choose from, such as baby animals and the alphabet. You can also create a theme based on your friend's interests. For instance, if she loves the beach, throw a "Beach Baby" party.

You may also consider decorating with photos of the mother-to-be or of her belly throughout her pregnancy. If you have time before the shower, send out an email request for these fun photos and put them together into a collage for the party!
free pregnancy prompts for journaling - helps to reduce stress & anxiety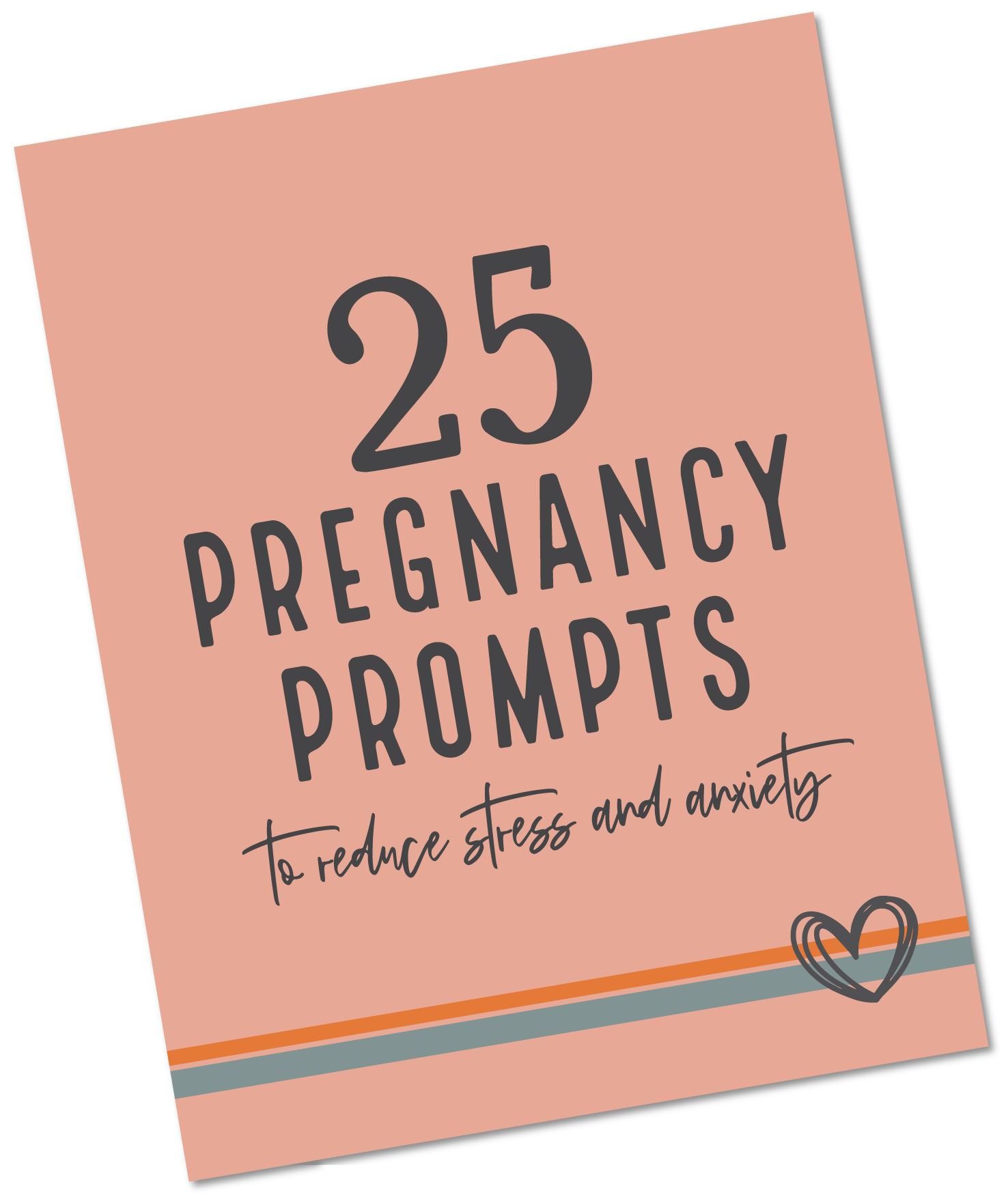 Reduce pregnancy stress with these helpful daily prompts for expecting moms