The ultimate List Of FREE Baby Stuff -
For New Moms & Babies

Are you ready for a priceless list of free baby stuff? I've gathered the best "new mom and baby freebies & discounts" to help build your baby supply stash! Take advantage of all of the coupons, free samples, free trials, cashback sites, and fun resources available to new & expecting moms!
You'll probably end up with 5 free diaper bags, 10 cans of formula and a lifetime of diaper rash cream - but hey, you can always share your overload with your girlfriends. Article may include affiliate links.


---

Free Amazon Baby Registry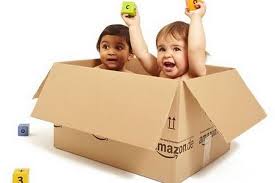 Create A FREE Amazon Baby Registry
Before you start signing up for free diapers and other goodies, first things first, you must sign up for a FREE Amazon Baby Registry! It comes with a bunch of invaluable perks!
BENEFITS OF AMAZON BABY REGISTRY: 

FREE Welcome Baby Box (limited time)

Easily add items to your baby shower registry list from ANY site for one easy to manage registry. Pretty genius idea!

Easy-to-use, mobile registry - App allows you to quickly add items from your phone

Hassle-free, 90 day returns
When you complete your registry, you receive 10% off across Amazon.com. Upgraded to 15% off for Prime members
20% off Diapers (with Prime/or Family membership)
Fast, Free shipping on orders over $49
Free two-day shipping for Prime Members


Create A FREE Amazon Baby Registry
---
FREE Baby Bundles From The Honest Company
Honest Company - 2 free bundles: diapers and wipes bundle and Essentials Bundle - choose one or both - just pay shipping

Grab them here
Diaper Bundle:
DIAPERS (7 COUNT)
WIPES (10 COUNT)
Essentials Bundle:
SHAMPOO + BODY WASH

FACE + BODY LOTION
MULTI-SURFACE CLEANER
HEALING BALM
HAND SOAP
Grab them here
---
---

FREE Diapers & Wipes From Grove

Receive a full pack of diapers and 32 wipes! That's a pretty good deal! - Grove diapers and wipes are made for sensitive baby skin.
---


Get A Free Welcome Gift When Signing Up For A Target Baby Registry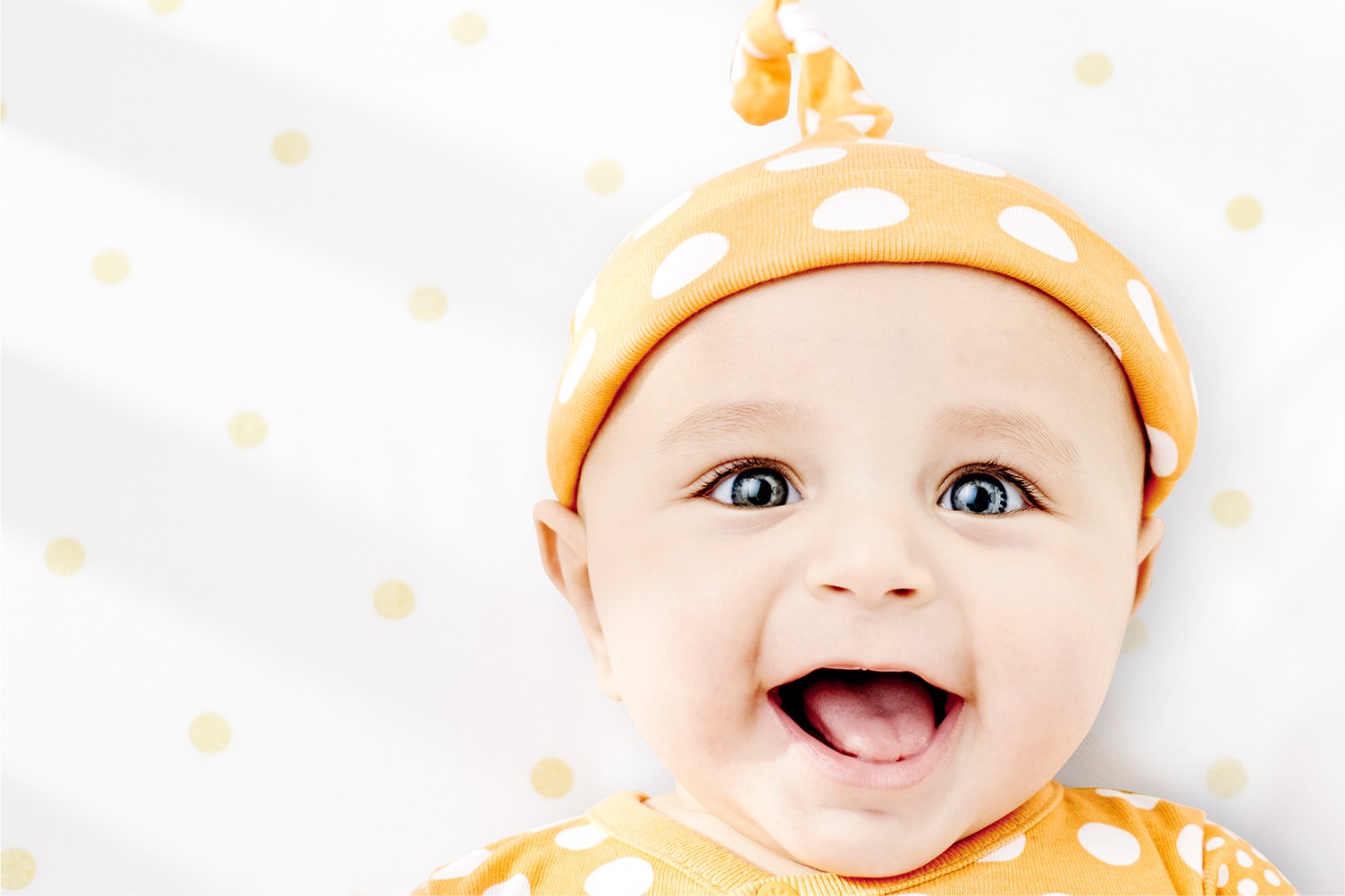 Target offers a welcome gift full of samples and coupons when you start a baby registry. You can pick up your gift at Guest Services for $50 worth of coupons & popular, handpicked samples
Eight weeks prior to your delivery date, you will get a 15% discount on anything left on your registry. Some restrictions apply
You have up to one year to return or exchange items from your baby registry
Read all about it here.

---

FREE Ebates Account - my fave!


Ebates because it is an invaluable tool for shoppers. If you do any kind of online shopping at all, you must sign-up for a FREE Ebates account. You will earn free money - without having to do any work (except shop, yay!)
How It Works:

Ebates has beed around since 1998 so they're the real deal. Ebates pays you cash back every time you shop online. As well as provide you with the best coupons and deals online.

Plus, when you join Ebates, they will give you a $10 welcome bonus! 
All you do is go to Ebates, create a FREE account, click through to the site you want to shop at (Nike, The Body Shop, Amazon, Macy's, and 1,000's more) and shop like you normally would. Ebates gives you cash back on all of your purchases. AND, they offer all kinds of cool deals and double cash back stores, some stores offer up to 40% cash back (crazy!) It is addicting and so much fun - and the money adds up fast - let me tell ya!
So, if you do any kind of online shopping, hop over and grab your free account so you can start saving right away! Your checks will start rolling in in no time!
---

Amazon (Prime) Family - FREE Trial


Amazon is my go-to store for ... everything! I am an Amazon Prime crazy person - you can order something and have it at your door in 2 days - and you get free shipping!
You can also stream 1,000's of free movies and videos - I don't even use that part of it, but my husband does and he loves it!
Prime is super cheap and you can now pay by the month instead of having to pre-pay for the whole year, which is cool.
Try it out for free for 30 days - there is a family version where you get all of the perks of Prime (for the same price), but also get 20% off of your diapers and tons of exclusive coupons and deals for families.
So, if anything, give it a whirl for 30 days and see if it benefits your family. If not, you don't have to pay anything if you cancel before 30 days is up. 
Read More About The Amazon Family 30-Day Free Trial
---

Enfamil Baby Formula Coupons


Get up to $325 in free gifts for you and your baby throughout your pregnancy, baby's first year and into toddler years! You also get free belly badges! Sign up for free, here. 
---

Baby Center


I loved this site when I was expecting my kids - weekly emails that track your baby's development, size, what they look like - so cool! Sign up for free, here.

---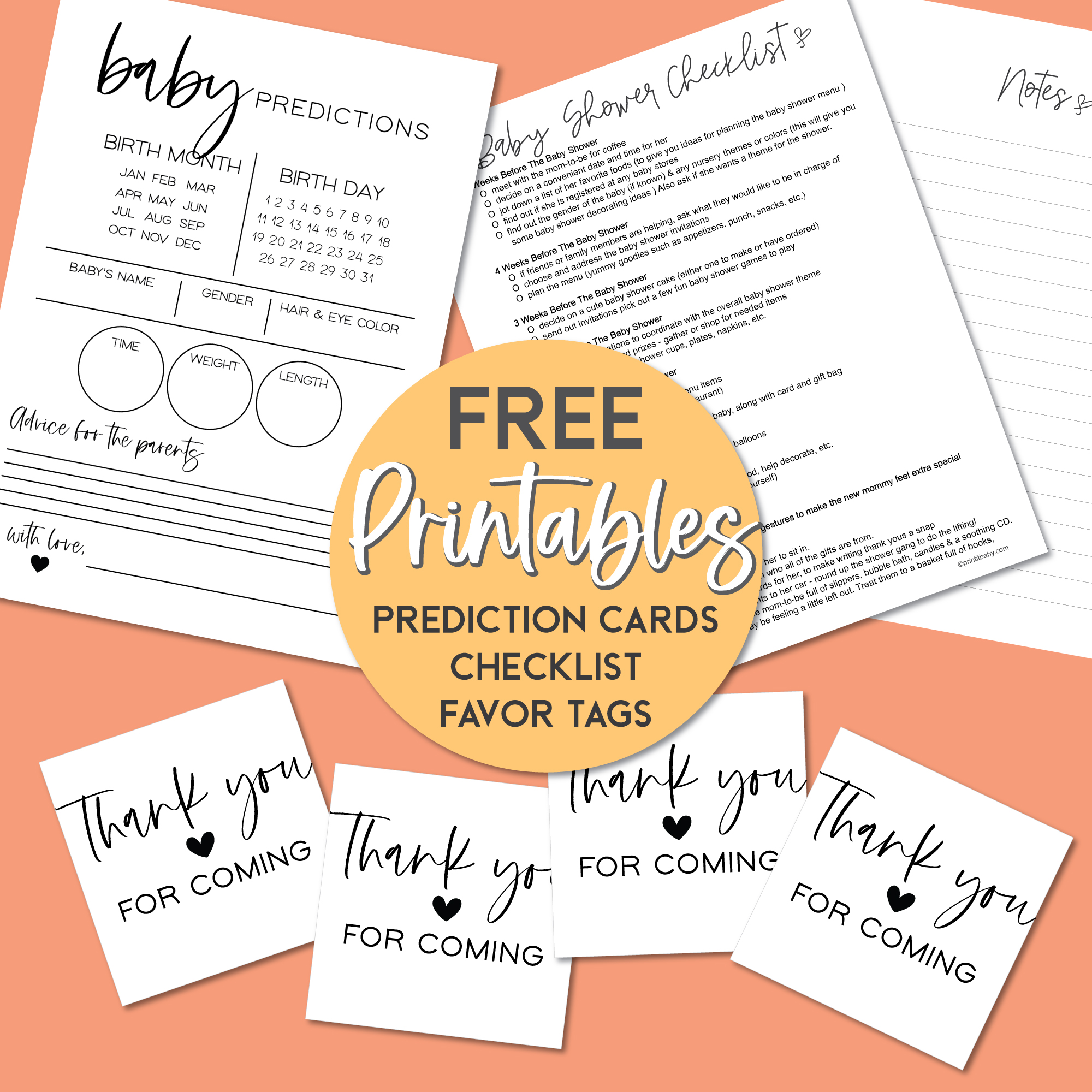 GRAB YOUR FREE PRINTABLES HERE



FREE Printable Thank You Cards & Favor Tags



I made a pack of printable thank you cards and favor / gift tags - FREE for you! Simply print, trim and you're all set!
---
FREE PRINTABLE BABY PREDICTIONS CARDS