The Best Polka Dot Baby Shower Theme Ideas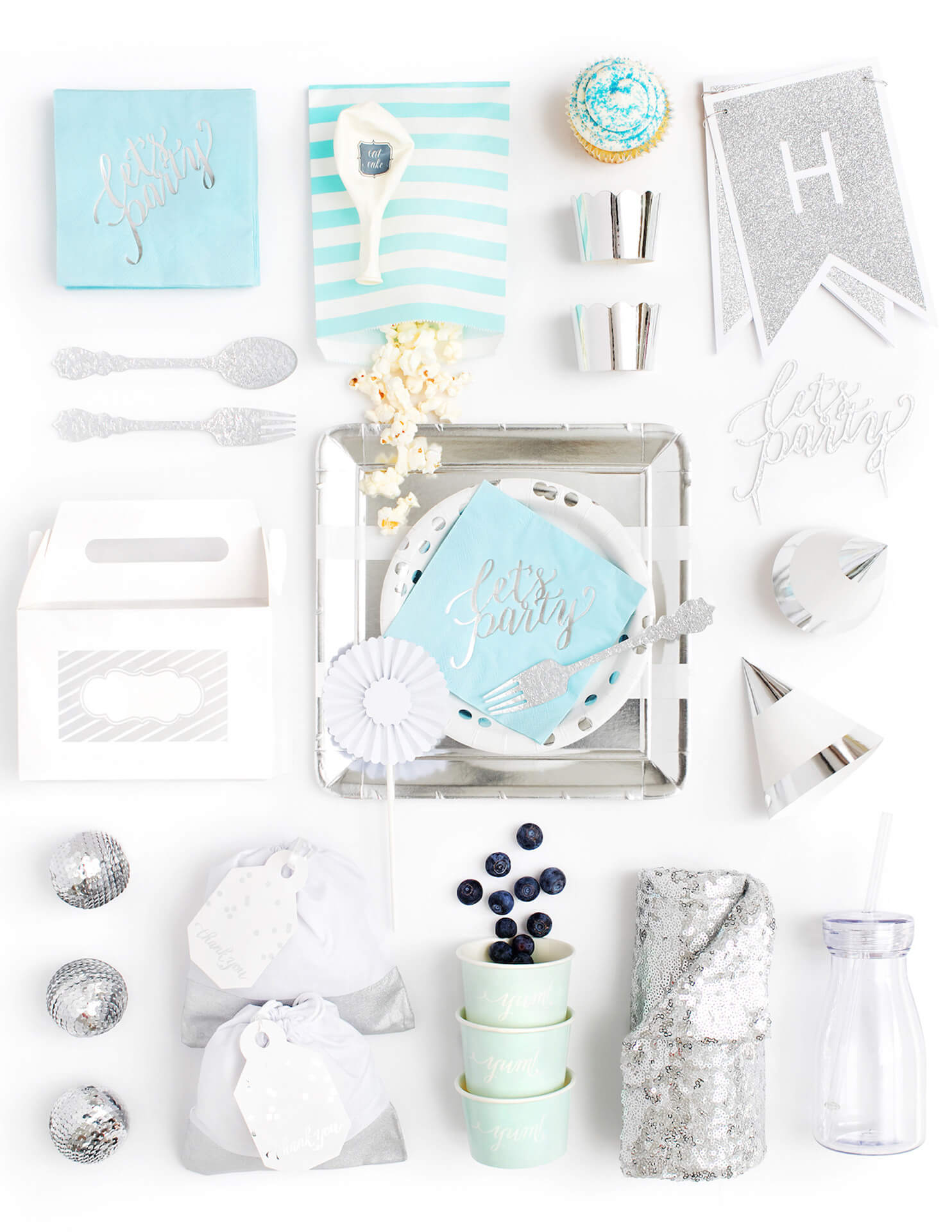 (Get the cutest styling tips and supplies here)

Hosting a "Polka Dot Baby Shower" is a trendy way to celebrate a new baby! The ideas and possibilities are endless - and you can make things as creative or as simple as you want!
So if you are looking for a cute baby shower theme, this is it! It is perfect for a boy or a girl baby shower!


---
Easy Baby Shower Decoration Ideas
Make a polka dot cake! Bake a 2 layer round cake, frost any color you'd like and decorate with polka dots (using fondant or piping on frosting.) You can also do the same with cupcakes!
If the shower is outside, set up a bubble machine and have bubbles floating around
Cover taper candles in polka dot scrapbook paper
Fill a vase with any circle-shaped candy and then place a smaller vase inside with some flowers and water in it - guests won't be able to see the smaller vase, it will look like the flowers are poked into the candy-filled vase
Serve some yummy pink or blue baby shower punch
Have several balloon bouquets
Hot glue peanut M&M's all around a Styrofoam topiary or wreath shape - looks so cute!
Make some circle-shaped sugar cookies (use the rim of a glass to cut the dough) frost and pipe on some pretty polka dots!
You can also serve sandwiches cut into circles
Have M&M's, Skittles, Milk Duds, and any other circle-shaped candies in cute bowls
Serve food on polka dot plates!
Find some cute polka dot ribbon and tie around vases filled with flowers
Sprinkle cute polka dot confetti all over counters and tabletops!


Our Favorite Polka Dot Supplies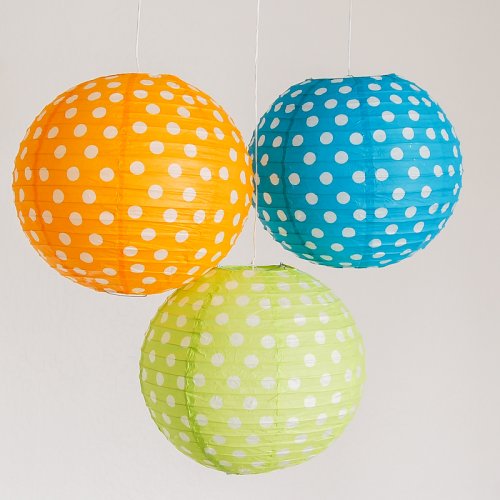 We visited our favorite baby shower shop and hand picked our favorite polka dot themed items for you! The cute polka dot lanterns add a pop of color and excited to the room! And wrap these handy baby shower water bottle labels around bottled water for instant cuteness! We also found cute polka dot balloons, popular polka dot cupcake wrappers, plates, cups, favors and more!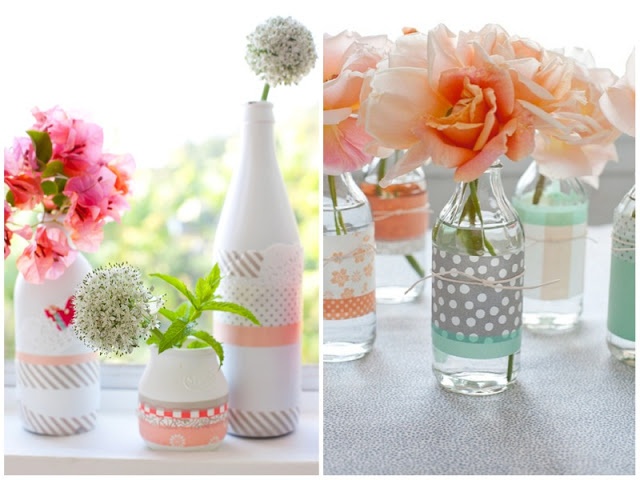 If you have not yet experienced Washi tape, you're in for a real treat! It is a thin tape (kind of like masking tape) that has cute patterns on it. You can use it to decorate packages, wrap it around toothpicks to make cute paper flags, wrap around candles, vases, cups, glasses and anything else you can think of!


---
Polka Dot Cakes
Another cute way to incorporate polka dots into your baby shower 
is to visit your local craft store and pick up some cute and colorful, polka dot-themed scrapbook paper. 
You can use the paper for:
place mats
buy punches at the crafts store (you can find cute shape punches such as baby feet, bottles, hearts, stars, etc) and make confetti to sprinkle on the tables and countertops
make matching signs and banners

cut into strips and make napkin rings
wrap strips around clear vases for instant matching decorations


---
Polka Dot Party Ideas
Below are some pictures from my twin nieces' birthday party that would also make cute polka dot baby shower decorations:

For the cupcakes, she frosted them pink and sprinkled on pastel M&M's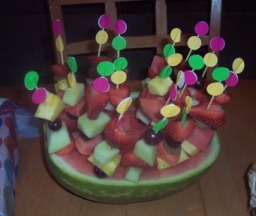 For the fruit platter, cut a watermelon in half. Cut up assorted fruits and put them onto skewers. On the top of the skewers, use colored, round stickers (garage sale labels) and place them back-to-back on the skewers.
Using thick card stock, cut various sizes of polka dots out and hang from the ceiling with fishing line
Using a large Styrofoam ball (found at craft stores), cover with foil. Find some large plastic toothpicks with balls on top and skewer salami and cheese onto them (string cheese works great). Poke into foil ball.


---
Printable Polka Dot Baby Shower Decorations & Supplies
We have been busy creating a handy print-from-home baby shower theme pack full of polka dot goodies! These are easy to use and will make planning that baby shower a snap!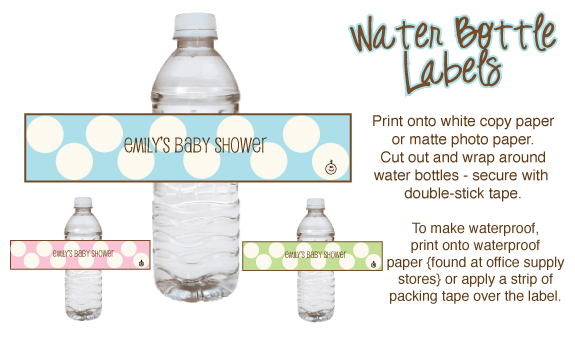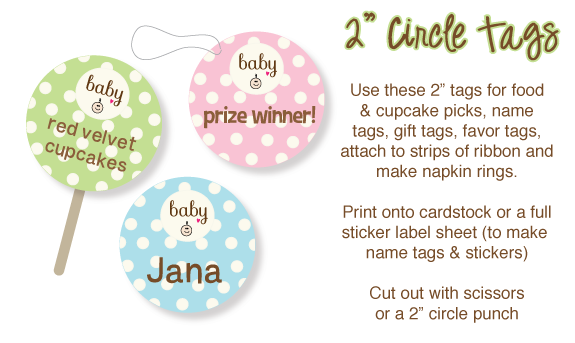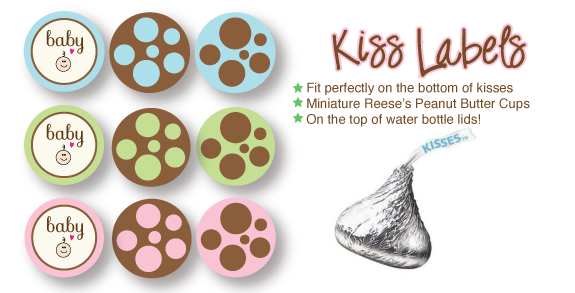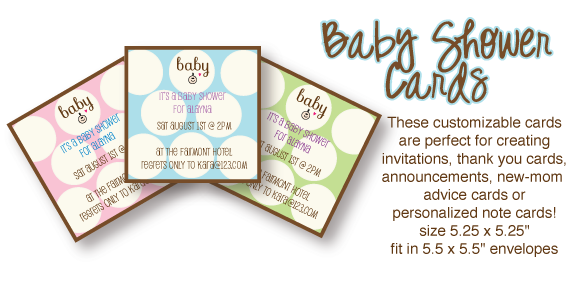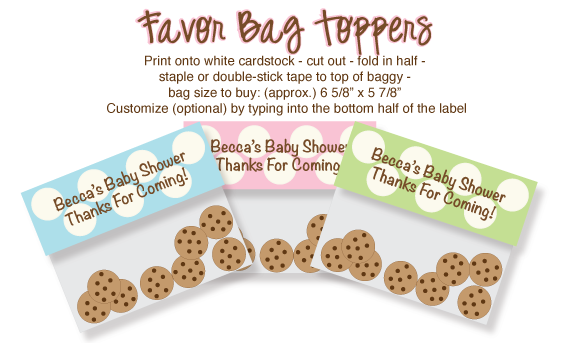 See everything included in this unique baby shower printable pack - (including our popular print-from-home baby shower games!)
---