25+ Popular Baby Shower Prizes - Your Guests Will Love

Reward the big baby shower game winners with the perfect baby shower prizes! And don't stress, the prizes can be simple and affordable - but still sweet and cute!
Unique Baby Shower Prize Ideas

When choosing the gifts for the game winners, look for items that won't just get thrown away. You are spending your hard-earned money on them, so let's make them shine! Popular door prize ideas are yummy snacks that you have made (cookies, caramels, mints, cupcakes), cute candles, scented lotions, designer soaps, a necklace, hair clips, note cards or a notepad, etc.
Printable "A Baby Is Brewin" Baby Shower Prize Idea:
For a cute and easy prize idea, purchase some reusable coffee cups and $5 gift cards from a coffee shop. Place the gift cards in each cup and give away as prizes to all of the lucky game winners! We even created some matching prize tags that you can find in our shop!


This next unique baby shower prize idea was submitted by a reader: I am hosting a shower for my niece and decided I wanted all of the baby shower door prizes to be additional gifts for the mom to be. I bought cute Trumpette brand baby socks and baby headband bows for shower prizes and placed each pair/item in a clear gift bag with a gift tag that said: for (name of mom to be), I won this baby gift for you! The winner will sign the tag.

I also bought shower favors for the guests to take home, so they will leave with a shower memento.
Wine Prizes: Buy a miniature bottle of wine (They actually come in a 4 pack) get a nice basket and crumple tissue paper in the bottom. Place the wine in the middle of the basket and get add one or two wine glasses to the basket. If you want to get really fancy, place a wine cork screw or a wine sealer in the glass. You could also add cheese and crackers or dark chocolate if giving red wine.

A simpler version of this idea is to tie a small wine glass to a miniature bottle of wine and add a cute tag with the baby shower date and name! 


She's About To Pop - Prizes For Baby Shower Games
---
Pea Pod Baby Shower Prizes or Favors: (Submitted by Whitney)
At my baby shower the theme was "pea pod or sweet pea".
So as a centerpiece and prize idea, we took small terra cotta pots and put a bath puff in the bottom with a small bar or soap or body wash, lotion, and the found white bath beads and wrapped them in green cellophane and put ribbons on each end to look like little pea pods. They were adorable and everyone loved them!


Baby "SHOWER" Prize Ideas: (Submitted by Jan)
For cute and clever prize or favor ideas - wrap a cute bar of soap, shampoo & conditioner (trial size of course) in a tulle circle. Add a ribbon and a label that says "THANK YOU FOR OUR SHOWER GIFT, YOUR NEXT SHOWER IS ON US!" A friend told me about this and I LOVE the idea.


Baby shower favors can also be used for cute prize ideas. We have a bundle of favor ideas to share with you here.
---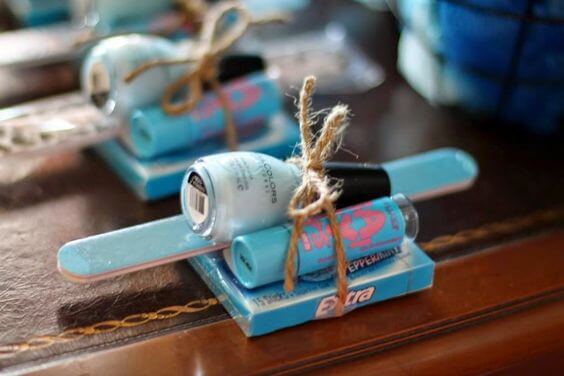 Simple, practical and baby shower game winners will love them!
simply purchase your favorite nail polish, lip gloss, gum and nail file

bundle them up

tie with a string of rustic jute or a colorful ribbon that matches the baby shower theme
---

Brown Sugar Scrub Recipe
With FREE Printable Favor Tag


We designed this popular prize idea just for you! Our brown sugar scrub recipe is to die for and your guest's will love it! Make several batches and hand out as prizes or baby shower favors! We even designed a free printable favor tag to go with it! Visit our favor page for the recipe and to print the free tags.

---

More Baby Shower Game Prizes


Gift Certificates from a cute little boutique, coffee shop or book store
Candles
Lotions

A Picture Frame

A Recipe Box

A Cool Mug From Starbucks

Potted Plants

Tea Cup, Saucer and Tea Bags

Bath Salts and Bath Beads

Cute Soaps

Dish Towels

Stationary

Cool Kitchen Gadgets

A Washcloth and Bar of Soap Tied Together With Raffia

Baby Shaped Cookies

Baby Themed Lollipops

Polka Dot Painted Terra Cotta Pots - with seed packets in them

Cute Little Handbags
Looking for girly games? We created a page full of them here - and even made some FREE printable baby shower tags for you!
---
What Are Some Clever Diaper Raffle Prizes?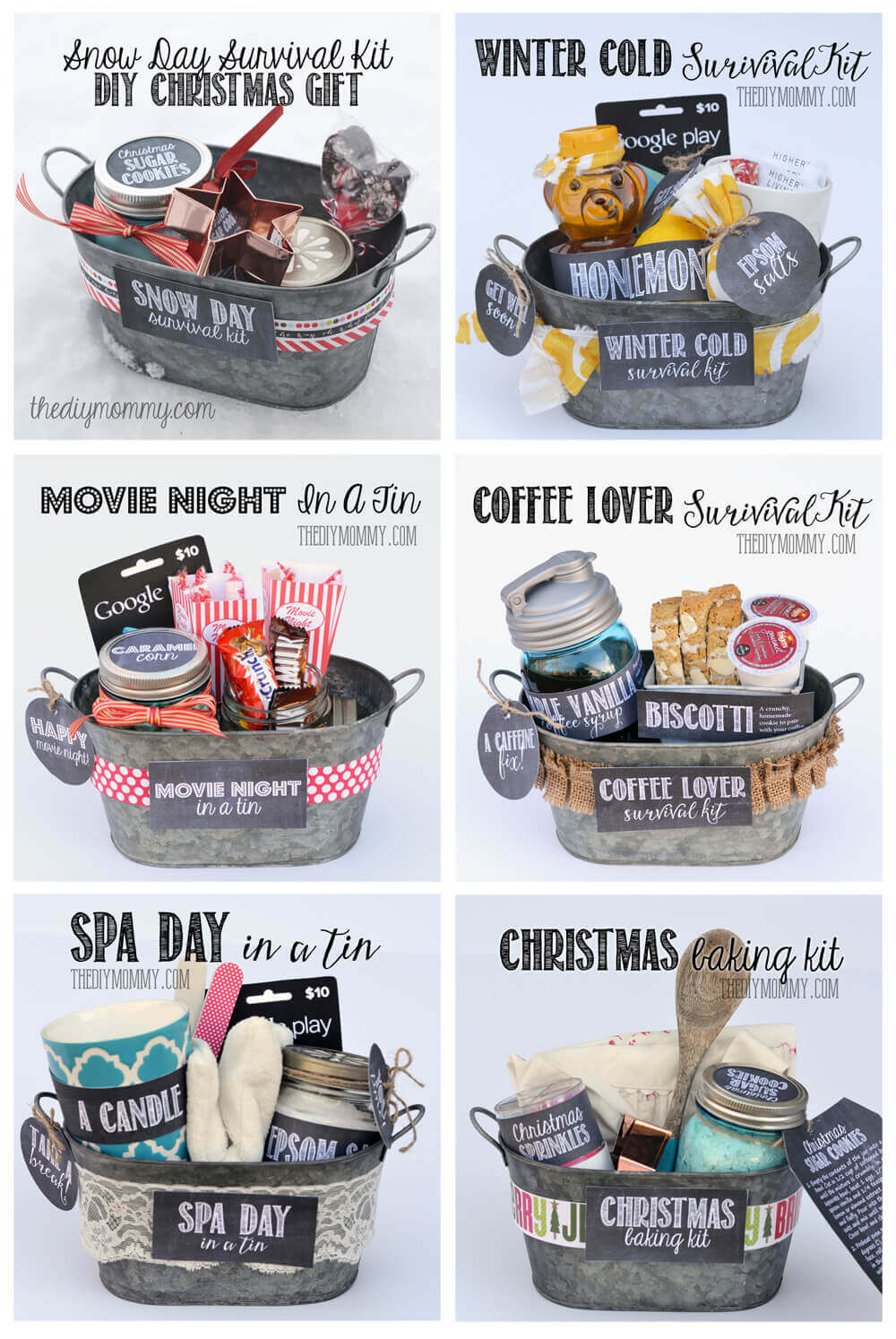 Diaper raffle prizes should be a little fancier than regular baby shower game prizes. Simply because the guest brought a package of diapers in addition to their other baby shower gift. And they were lucky to have been chosen from the bowl of raffle tickets! 
You don't have to go crazy overboard, just a nice basket of cool stuff such as:
a coffee gift basket full of coffee, a mug and a $5-10 coffee card
a movie basket with popcorn, licorice and a movie
a spa basket with bubble bath, a loofah, a bath bomb and some lotion
We have tons of fun baby shower invitation wording ideas for a baby diaper raffle!
---

Printable Baby Shower Candy Bar Game


This is one of the most requested baby shower games on our site! We created a print from home version to make your planning easier!
Home

› Baby Shower Prizes


Home

›

Baby Shower Games

› Baby Shower Prizes


Home

›

Baby Shower Favors

› Baby Shower Prizes