Popular Baby Shower Hostess Gifts
We have come up with a whole slew of cute baby shower hostess gift ideas. Below are some ideas for homemade gifts and store-bought items!
Let's face it, hosting a baby shower is a big job. There is planning, purchasing, games, food, organizing...it can get scary at times! ... We are here to ease the scariness and make planning a snap!
Reward your sweet friends and family with a simple treat to say "thanks!" Below are some cute "thank you" gifts from some of our favorite shops!
---
The Ultimate - Printable Baby Shower 21 Game Pack
-new designs for 2019-
---

DIY Sangria Kit: Baby Shower Hostess Gift Idea

Thank you baby shower hostess with this easy-to-make, totally clever, sangria kit!
All you have to do is gather some yummy, fresh fruit
add a mini bottle of wine, and an airplane bottle of vodka (optional - some sangria recipes contain vodka, but you can omit this step if you'd like.)
Put all of the ingredients into an extra-large mason jar or a drink dispenser with a spigot.
Add a thank you tag or card and give it to your hostess!
---

Mani Thanks Nail Polish Hostess Gift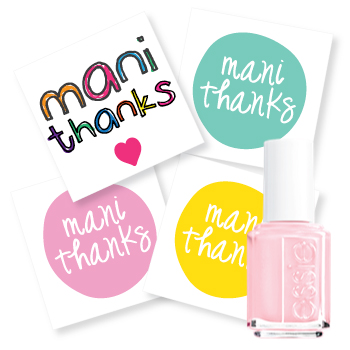 For this easy DIY give idea:
give your sweet baby shower hostess a bottle or 2 of cute nail polish
add a colorful "mani thanks" favor tag
bundle up in a favor bag or cellophane - you can also add a nail file, mini manicure set, lotion, etc.
---

Popular Wine & Dish Towel Gift Idea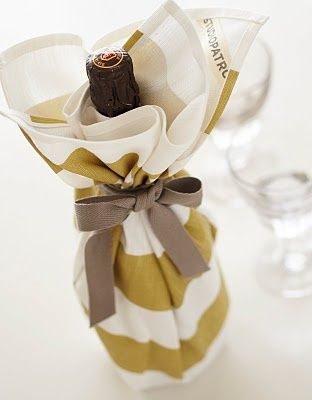 If you want a simple and practical thank you gift, and the hostess loves wine - all you need is a bottle of wine and a cute dish towel! Wrap up, tie with a ribbon and add a cute thank you tag! So cute and easy! Hop over to see tons of printable thank you / favor tags.
---

Starbucks Hostess Gift Bundle


Every hostess will appreciate this clever gift!
Purchase a reusable, clear plastic drink cup from Starbucks or any store that carries them.
Add in some goodies - things your hostess loves
Some ideas are: coffee gift card, gift card to their favorite store, gum, candy, lotion, lottery scratch tickets, nail polish
---

FREE Printable (and frameable)
Thank You Picture
Friends and family are so special and it is important to keep them close to us and thank them when it is deserved.

If your friends or loved ones have just hosted a beautiful baby shower for you, thank them with this FREE printable "Thank You" sign!

Simply print, cut out - and pop into a 5x7" picture frame!

Important: when printing, be sure to check the option: None - for page scaling.
---

Popular Ideas For Hostess Gifts

stationary
a nice bottle of wine
gift card to a coffee shop
a cute coffee basket full of biscotti, a fancy mug, gourmet coffee and some syrup
necklace, toe ring and bracelet
a plant in a cute coffee cup
banana bread packaged in a cute container, wrapped in cellophane and tied with a cute ribbon
A pasta basket: filled with a package of pasta, some yummy sauce, a baguette, Parmesan cheese and a bottle of wine
lotions
cookie bouquet
flowers
gift basket
chocolates
take them out to lunch, dinner or coffee
favorite CD or DVD
movie tickets
favorite book
a fun game
personalized note cards or stationary
A beach tote filled with flip flops, sunscreen, a beach towel, sun visor and a good book
A gardening basket with a shovel, seed packets, gloves and a watering can
take a picture of the two of you at the shower and have it framed
Cute and Bubbly Bath Products Gift Basket: attach a little note saying ~ "thanks for spoiling me at my shower, here's a little something to spoil you in your shower! Visit our baby shower poems page for more cute sayings.
For more inspiration, hop over to our baby shower prizes page...they also make great hostess gifts!
A hostess gift does not have to be expensive. The goal is let them know you appreciate all of the effort they put into making your shower special! 
---
Free Printable Thank You Cards & Tags

Click on the picture to grab these free printable thank you cards and favor tags. Attach to a skewer and poke into a potted plant, hang on a wine bottle, etc!
Where would you like to go next:

WHAT'S POPULAR