Modern Baby Shower Ideas To Help You Plan The Perfect Shower
Baby shower ideas for favors, games, themes, baby shower food and so much more!


Ready to plan a baby shower?
Let's do it! My name is Amy and I am a baby shower junkie. A few years ago, my sister was expecting twins and I was in charge of planning her baby shower. I bought books and visited craft stores, trying to come up with cute ideas for baby shower decor, food, favors, games and supplies!

... and that is how CutestBabyShowers.com was born! I had so much fun planning the shower for my twin nieces, that "baby showers" have become my true passion!  I have poured 1,000's of hours into making sure this website is full of the latest and greatest ideas! I hope you enjoy it as much as I do creating it for you!
Relax, put your feet up, and get ready to host the cutest baby shower ever!


---
Modern Baby Shower Ideas
To Inspire You

Fun Favors Everyone Will Want

Baby shower favors don't have to cost a fortune or take a lot of time to assemble. You can choose to go the DIY route, or purchase some already made favors.
We have put together a bunch of cute and easy baby shower favor ideas to help you out! You will find instructions for homemade favors (Learn How To Make Candy Pacifiers!), favors you can buy, and also FREE printable tags to cuten' them up!
---

The Best Baby Shower Cake Ideas

Baby Shower Cakes have definitely moved to new levels of cuteness! Whether you order from a baker or choose to make your own, the options are adorable!
If you choose to make your own, check out your local craft or kitchen supply store for cute cake pans. They have pans shaped as baby bottles, feet, rattles, you name it!

Some cute baby shower sayings to put on the cake are: *Happy Labor Day *Oh, Baby! *Baby Cakes!
Hop over to our huge Cake Gallery - Full of 100+ ideas, instructions, and pictures!
---

Easy Baby Shower Game Ideas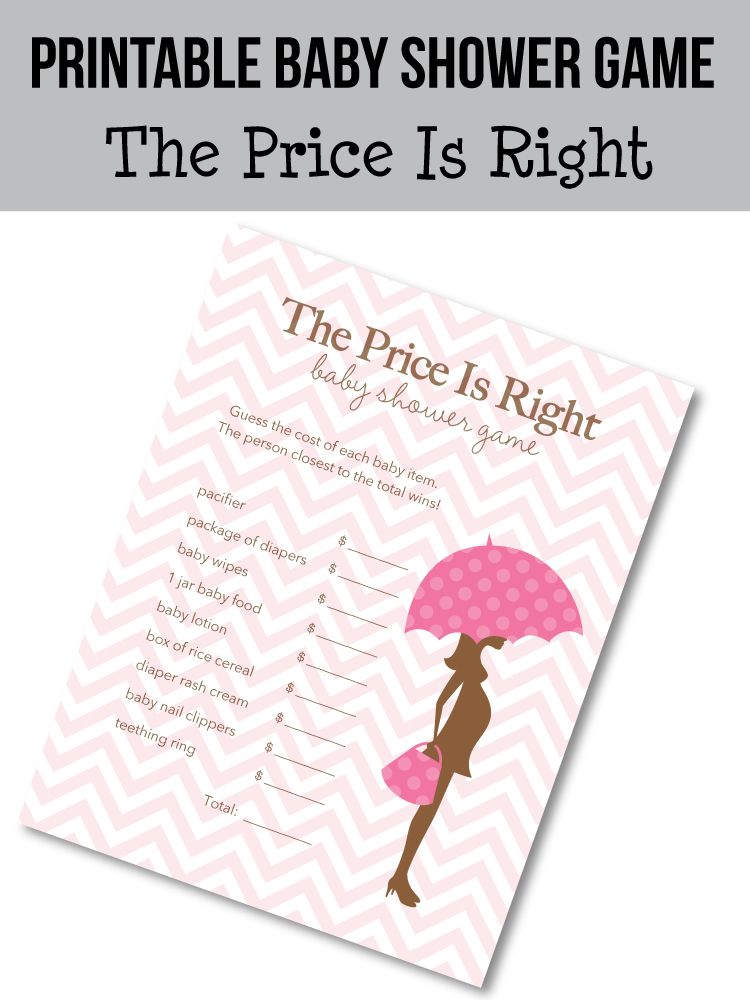 Games are a great way to loosen up the guests! Not everyone always knows each other at a shower and games tend to break the ice.
Some popular baby shower game ideas to play include "Take A Mint," "What's In Mommy's Purse," and "The Candy Bar Game!" You can read all about them over at our baby shower games page, where you will find over 50 ideas!

Or if you are busy and don't want to worry about which to play, we have bundled together our most popular printable baby shower games. Print & play with no worries!

Some cute prize ideas are: candles, lotions, nail polish, coffee shop gift card, decorative soaps
---

Free Baby Shower Clipart

New! I have spent the last few months adding 20+ FREE baby shower printables to the site! You will find print-from-home favor tags, Hershey's Kiss labels, place cards, napkin rings and more! We also have free clipart for boy baby showers and girl baby showers!
They have been designed just for you as a way to make your shower planning just a tad bit easier. Look to the navigation bar above to find all of the fun baby shower ideas & freebies - or click here.

---

Choose A Cute Theme For The Shower

Add some pizzazz to the shower by giving it a hip theme! We have over 50 more clever shower themes to inspire you! Get ideas for hosting an adorable girl baby shower, boy baby shower ideas, twins, Baptisms, and more! -  see them all over at our main theme page.
---

Scrumptious Baby Shower Food Ideas

Let's face it, it's all about the food! People love to eat, so be sure to feed them some fabulous fixin's! There are many avenues you can take when planning your baby shower menu. The best advice is to keep it simple. You don't want to be cooking all day. Nor will you have the time for it. A few fabulous appetizers, some drinks and a cake will be perfect!

Get tons of yummy baby shower ideas for food (such as punch, brunch, appetizers and desserts) over at our popular menu page!
---

Simple Hosting Tips To Eliminate Stress

Imagine planning a baby shower where guests walk in gushing over how adorable the decorations are, how scrumptious the food is, how cute the favors are - and they all want to know if you'll host their next big bash!
They won't know the secret ... Everyone will think you spent months planning  and stressing over every detail! You don't have to tell them how easy it was! Get ready for an explosion of the cutest ideas around!
This site was created as a way to help hostesses (family members, friends, co-workers) plan the perfect party without all of the stress. Coming up with unique baby shower ideas and party planning are my passion! Because of this, we consult with the most talented party planners, the cutest party favor vendors, the craftiest crafters ... and bring the magic back to you! 
---

FREE Printable Checklist

Follow our extra-simple baby shower checklist and you will feel in control in no time!
Think of us as your "e-planner" that is bursting at the seams with unique and affordable baby shower tips! Say goodbye to awkward and boring showers! Get ready to have a blast!
We are committed to being your #1 resource for shower ideas! 1,000's of hours have gone into making this website - and we do it all for you!
---
Creative Baby Shower Idea That Guest's Will Love

When sending out the invitations, explain that it is an "Around The Clock Baby Shower" where each guest is assigned a different time of day. What ever time of day you get, you buy a baby gift that corresponds to that time.
For example, if I had the hour of 4 am on my invitation, I would need to buy a gift that would be useful during that time of day. A great 4 am gift might be: bottles, a receiving blanket, a soothing baby lullaby CD and a large container of coffee for the tired new mom!

This is clever way to change things up a bit and add some excitement to the baby shower! It is always interesting to see how creative people get when choosing their baby shower gift.
---
Please Help The Busy Mom-To-Be, By Making Yourself The Addressee
Envelope Address Station: Make life easier for the mom-to-be by setting up a "Thank You Card Address Table." Guests can easily fill out their address to help the new mom send out her thank you cards! 

We sure hope you take all of our creative baby shower ideas and run with them! Be sure to send in your pictures! We love to showcase all of our reader's beautiful baby showers!