The 5 Best Baby Shower
Games For Girls ... & Favors Too!

free printable baby shower bundle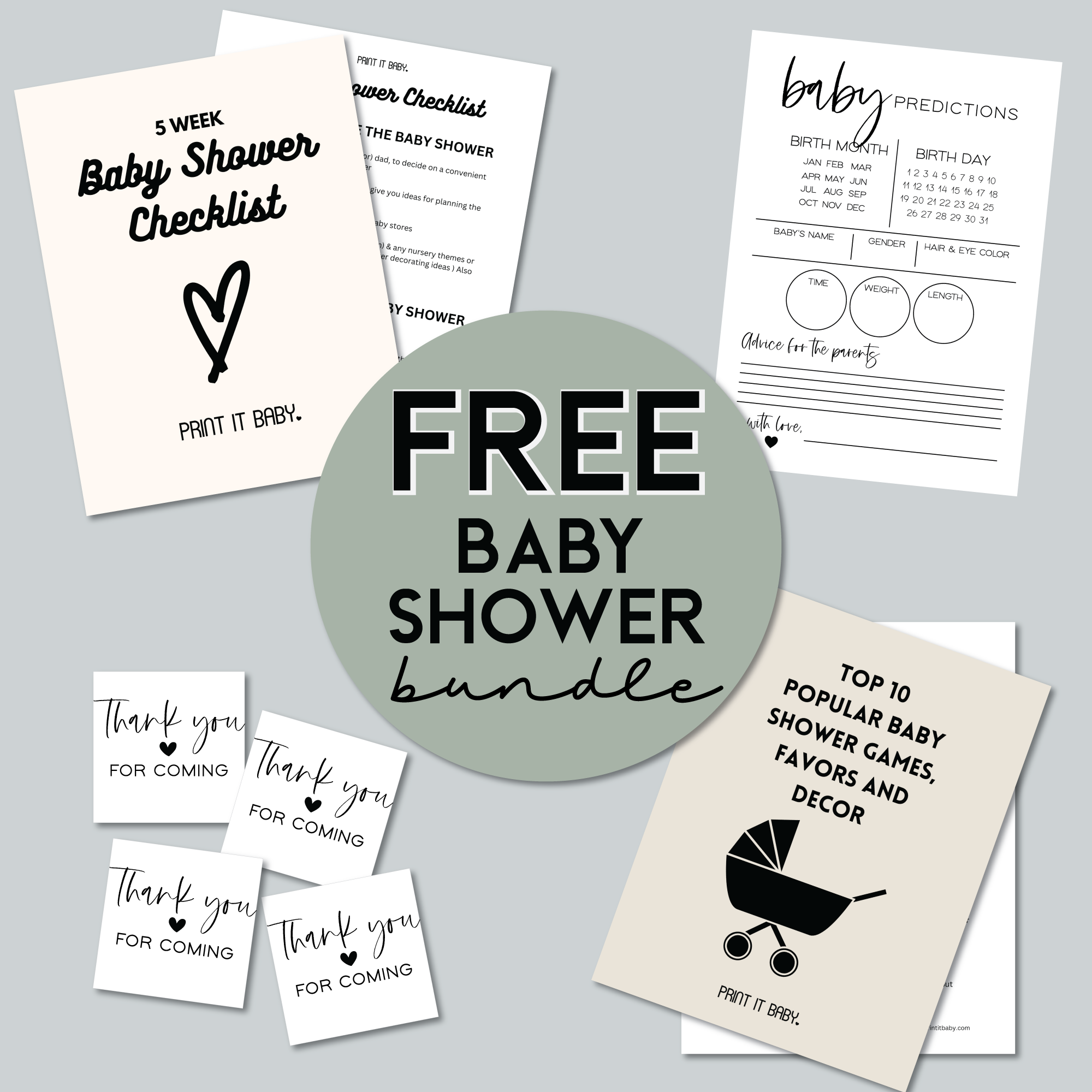 baby shower checklist • prediction cards • ebook • favor tags
---
We put together a few of our favorite baby shower games for girls. Think Pink! and have a blast!
Baby shower games don't have to be stuffy and uncomfortable.
Below are some unique and creative baby shower games and prizes to help with your planning - and liven up the party!
free printable kids coloring christmas bundle - 100 pages!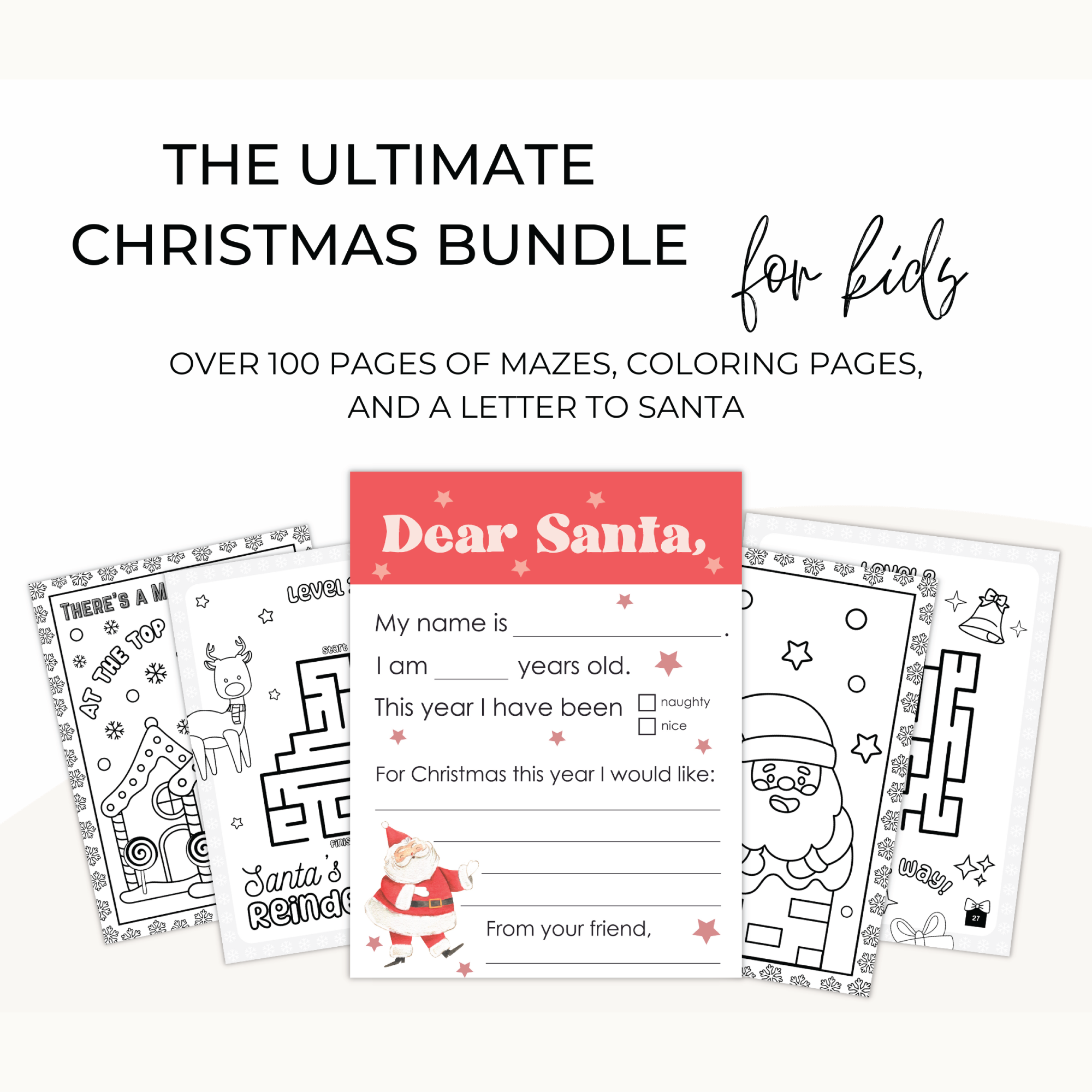 get your free coloring and activity pages
Pink "Ready to Pop" Baby Shower Games For girls

There are a couple of ways to play this fun and easy game!
You can request that guests bring a package of diapers to the baby shower (by writing it in the baby shower invitation.)
As guests arrive, those that bring diapers, get a scratch ticket.
One of the tickets will be a winner and the guest will win a prize! (see below for a cute prize idea - with free printable tags)
---
baby shower games for women
get these cute baby shower games
Grab these fun, printable baby shower game pack to make your planning a snap!
---
The Pink Dirty Diaper Game - baby shower games for girls

This is a silly, lighthearted game that will be sure to bring some laughs! Hand out a diaper to each guest as they arrive.
After everyone has gotten to the shower, have them open up their diapers and the guest with a "dirty diaper" (a small brown spot in the diaper), wins a prize! Comes in pink and blue.
---

"You Nailed It" Baby Shower Prize Idea - With FREE printable baby shower favor tags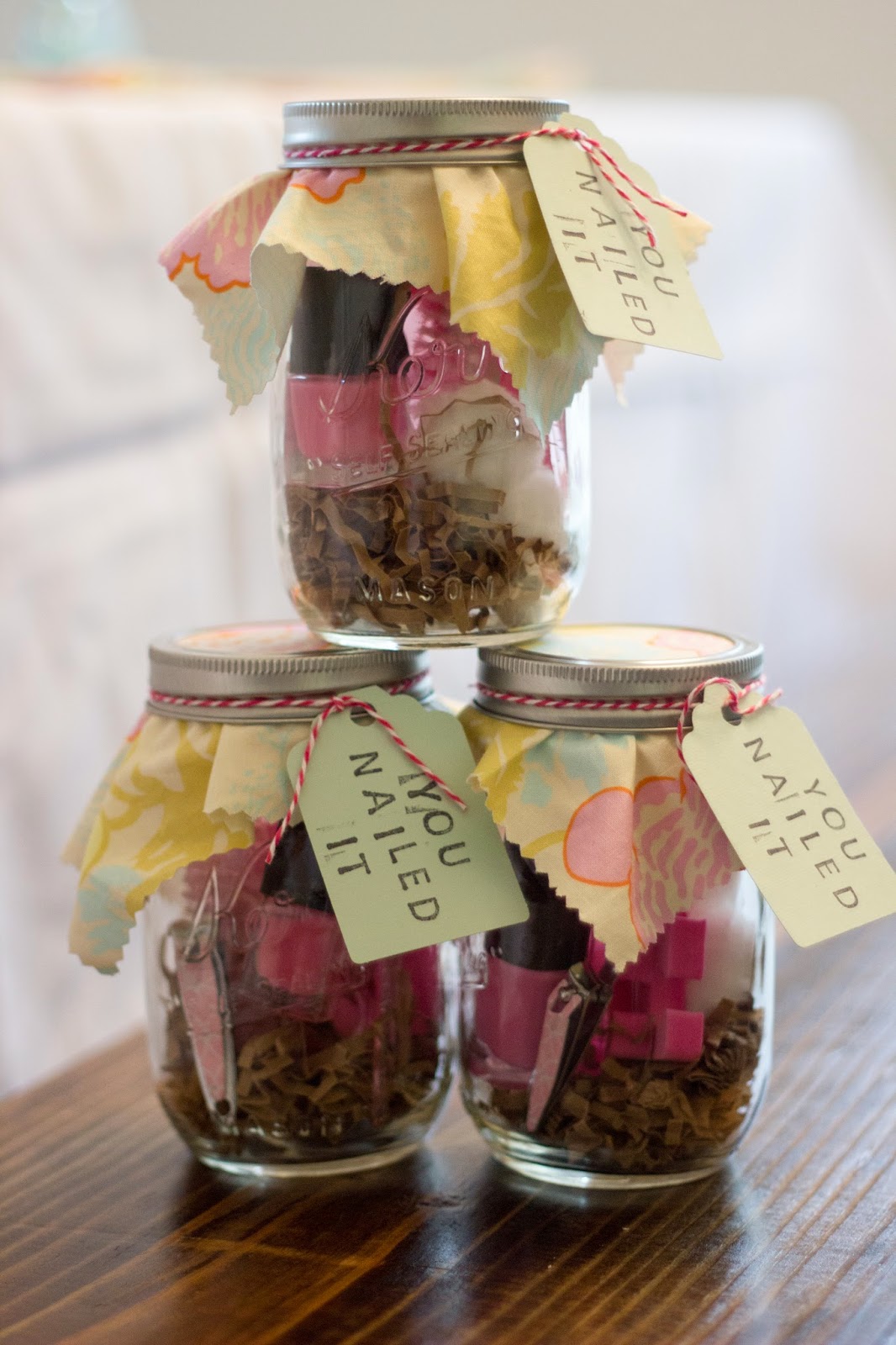 This awesome and clever baby shower prize idea can be found over at WrightByMe.
All you do is figure out how many prizes you will need for the baby shower - maybe 3-4 depending on how many games you decide to play.
Then make up some of these cute mason jars filled with manicure/pedicure supplies such as: nail polish, a nail file, cute nail stickers, clippers, mini polish remover and cotton balls.
Award big winners for their accomplishments by saying, way to go - "You Nailed It!"
FREE Printable Prize Tags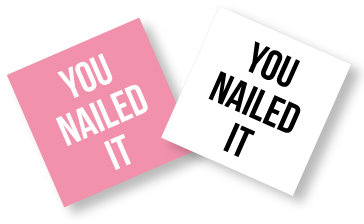 I loved this idea so much that I whipped up some FREE prize tags to tie around each jar. Get them here.
---

"Don't Say Baby" Game 
This is a popular baby shower to play! Hand each guest a clothespin or a cute pacifier necklace as they arrive -  tell them they cannot say the word BABY. 
During the shower, if you hear someone say BABY, you get to take their clothespin or necklace!
The person with the most clothespins or necklaces at the end of the baby shower is the big winner!
---
Baby Babble Baby Shower Unscramble Game

Printable baby shower signs: favors, food, babies are sweet, guest book, drinks, cards and gifts
---
Baby Shower Purse Game
THE PERFECT BABY SHOWER GAME FOR GIRLS
Head over to our main baby shower games page where you will find more clever games such as the popular baby shower purse game - "What's In Your Purse?!"
A game that gives you points for having crazy items in your purse - the one with the most points at the end, wins a prize!
---
DIY Baby Shower Favors & Prize Idea: Mini Candy Bar Purses - Free Printable Template


The tutorial for these DIY baby shower prizes can be found over at our baby shower crafts page. They are so easy to make and you can give them away as favors or prizes!
I also made a free printable favor template of the purses so all you have to do is print them onto cute paper, cut them out and assemble!
These homemade baby shower favors only cost around $.30 each to make!

Get tons of creative baby shower favor ideas
---
Homemade Baby Shower Game Prizes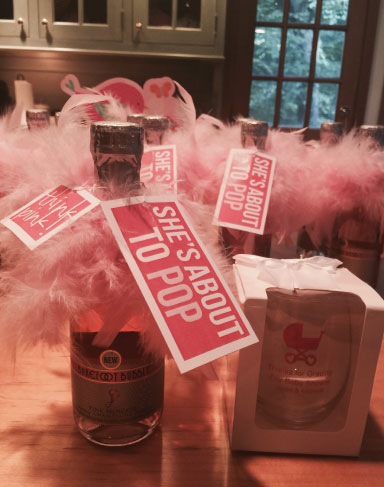 One of our sweet readers, Suzette, sent in this cute picture of our "She's About To Pop" & "Think Pink!" baby shower prize and favor tags in action! 
Suzette also gave each guest an adorable baby shower glass to go with the champagne - which is such a clever idea that we never even thought of! You can see the cute glasses here.
These make the perfect prize - simply print out the tags, cut and attach them to mini bottles of pink champagne! The favor and prize tags also come in blue for boys too!
For the feathers, simply buy a few pink boas at the dollar store, cut them into smaller pieces and tie around each bottle!
You can read all about these baby shower prize and favor labels here.

This is one of the most popular printable items on our site! So cute and so easy!
Guests will love these prizes and will be talking about them for months!
You can also tie the "Think Pink" labels onto pink jars of nail polish for another easy baby shower favor or prize idea!
free pregnancy prompts for journaling - helps to reduce stress & anxiety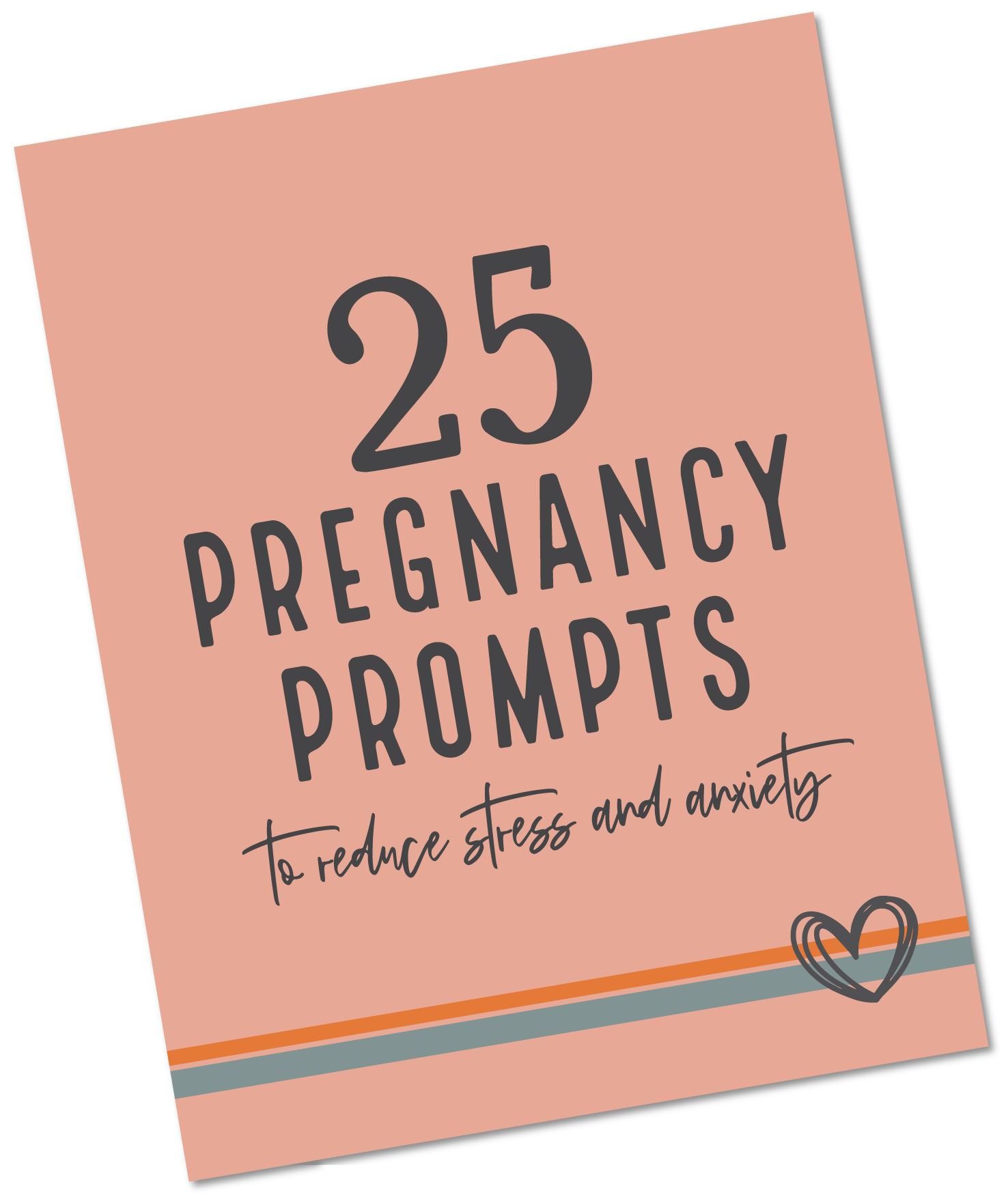 Reduce pregnancy stress with these helpful daily prompts for expecting moms