Baby Poems and Verses For Baby Shower Announcements
If you're looking for some cute and creative baby poems and wording for baby shower announcements, you have come to the right place! Having a baby is a huge event in your life. Be sure to announce the arrival of your new little one in style! We have listed a few of our favorite baby shower poems and verses announcing a new bundle of joy!
A huge new trend in the baby shower world is to wait to have your baby shower until after the baby has arrived. It is called a "Sip N' See" where guests come to visit the new baby and munch on appetizers and punch. If you choose to have a sip n' see, the invite can have a picture of the new baby in it and also double as a baby announcement!
Cute and Clever Baby Poems For Baby Shower Announcements
Our home has grown by two feet
Oh Joy! It's A Boy!
Boy Oh Boy!
True Blue!
Special Delivery!
A star is born!
We welcome him/her with love, from up above
Sugar and Spice and Everything Nice

Frogs and snails and puppy dog tails

Good things come in small packages

The "_____" team has a new player
A Giggle, A Curl...A Sweet Little Girl!
Giggles and Curls, We Have Two Little Girls!
We think babies are so much fun, we decided to have another one!
Ships Ahoy, It's A Boy!
A New Baby Has Bloomed!
Welcome Little One

With Joy, We Welcome A New Arrival

Little Blessing, Little One, A New Baby Is So Much Fun!

Roses are Red,
Violets are blue,
Baby Sienna is ready to meet you!
By Alejandra

When my friend at work was announcing her pregnancy, we made pink and blue cupcakes with a sign that said "Pink or Blue...Can You Guess Who??" It was so much fun watching coworkers guess who it was!
-By Gina
Once there were two, soon it will be three please join us to shower with love ________ &_______ new baby.
Cute As A Button, And Ever So Dear, Sweet Baby _________ is Finally Here.
-By Dana

Cute Baby Poem Wording For New Born Baby 

"Hello....I'm Here"

I got a cute little nose and big round eyes It's created excitement you can't disguise

I'm a wonderful baby from a perfect pair And that's reason enough for me to be here

I'm a baby girl who knows from the beginning How to play life's games and come out winning

My beautiful face and adorable curls Will reel you right in that's the way of us girls

And when I flutter those lashes in a wide-eyed stare, It's all calculated to make you care.

The noises the sigh and the sounds of a coo I'll play baby poker and the jackpot is you!

But whatever the case I'm always a pleasure Because I'm Mommy and Daddy's precious little treasure.

- Written by Sharon Ingram

---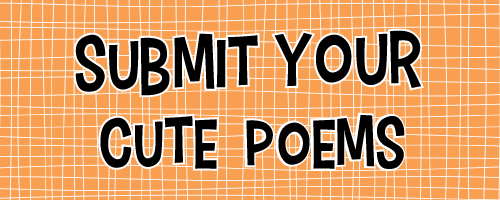 ---