Baby Shower Poem Ideas
Wording For Baby Shower Cakes
Inspiring Baby Shower Poem Ideas:

You have just created a masterpiece of a baby shower cake and now you need a cute baby shower poem to put on it!
We have come up with several cute baby shower verses and simple sayings for your baby shower cake!
You will find a wide variety of poems and wording ideas! They range from short and sweet - to sentimental - funny - rhyming - cute - and clever!
Have some cute baby shower wording ideas of your own? Be sure to share them with us below! We will publish them for all of our readers to see!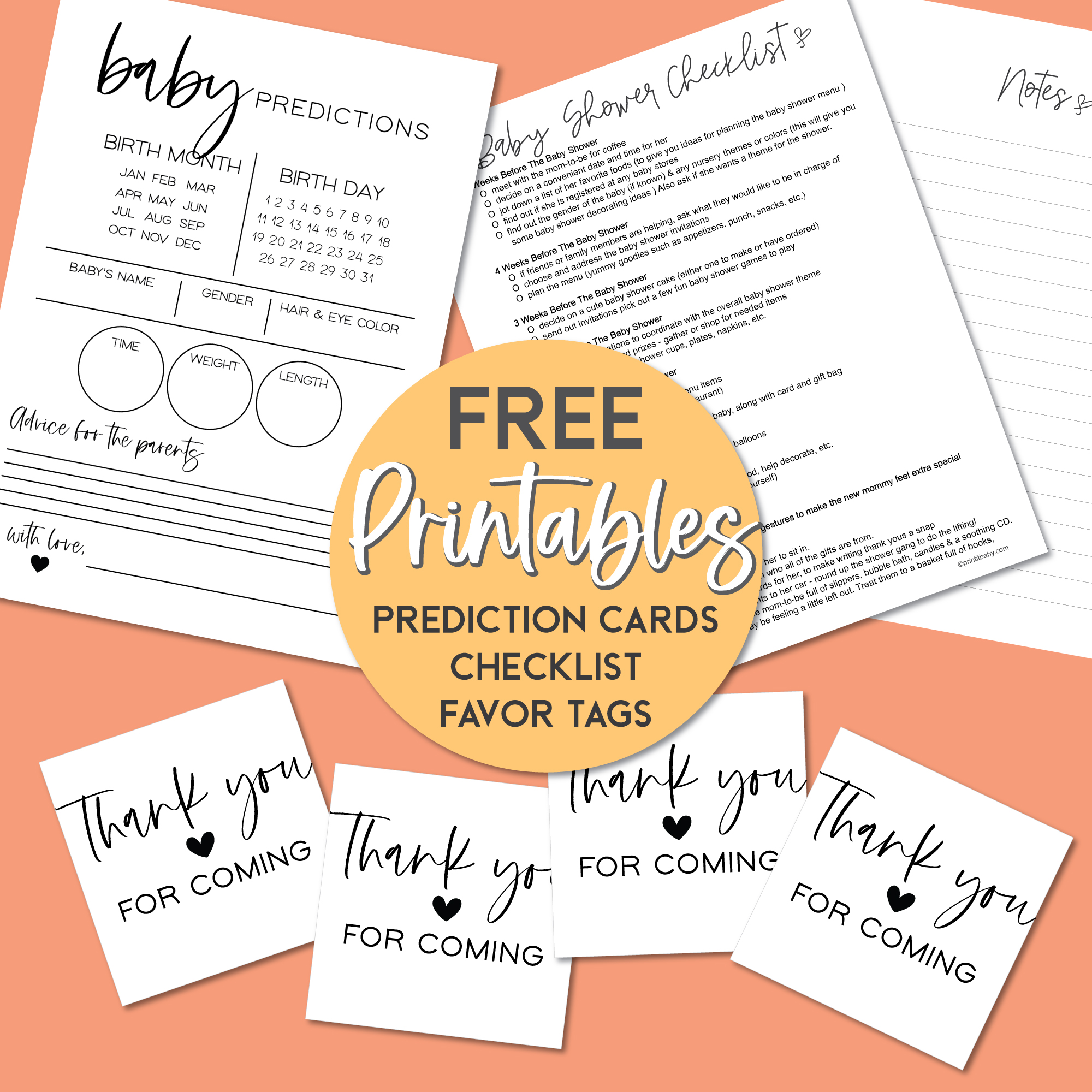 GRAB YOUR FREE PRINTABLES HERE
---

Baby Shower Poem & Wording Ideas
For Baby Shower Cakes

cute tip: some of these may be a little long and may not fit on your cake ~ Print or hand write the poem on cute paper and glue onto a wooden dowel or a spiraled wire. Poke into cake for a cute little cake stake!

Baby Cakes!
Pink or Blue, Hope Your Dreams Come True

Cute as A Button

Lucky Duck

(for a ducky theme)
Labor

Day

Diapers & Pins, Now the Fun Begins

A Baby Is Blooming

(perfect for a garden shower theme)

Welcome Sweet Baby

A Star is Born (great for moon and stars theme)

Babies Are So Sweet

Sweet Baby!

She prayed a prayer from deep in her heart - 

God said "Yes!" and now the fun starts!

Rub A Dub, Baby to Love 

Oh, Baby!
Welcome Little One

Little hands and little feet, Baby ______ is oh so sweet!

The time is near, baby ____ is almost here!
Boy or Girl, We Will Just Twirl
Awaiting ___(mom's name)_____'s Star (cow jumped over the moon or moon and stars theme)
Awaiting ___(mom's name)____'s New Kid on the Block (baby blocks on cake in pink and blue with a ?)
Princess In Progress!
Tiny Hands and Little Feet,
Hello Baby, Goodbye Sleep
Our Little Dear (Deer) is Just About Here
(this was used for a deer theme for a baby boy going to be named Hunter)
The first steps a baby takes is to your heart
Rub A Dub Dub, A Baby Boy To Love (or girl) - this is great for a Ducky baby shower cake or a baby in a bathtub cake.
Peek a boo - I can't wait to see you
Hip hip hooray baby _______ is on his/her way
Showers Of Happiness
Happy Diaper "Daze"
Baby powder, Baby oil,
Soon you'll have someone to spoil!
A giggle, a toy, a sweet baby boy!
Ribbons and pearls, it's all about the girls
Baby ______ makes four, with all this love, who needs more?
By Sarah
Pink or blue? We have no clue.
God Bless Baby & you!
Diaper and pins, a new life begins.
She'll soon be here for us to love, a precious baby girl from Heaven above!
He'll soon be here for us to love, a sweet baby boy from Heaven above!

Showers of Happiness
Showers Of Love

Let's All Cheer, Baby ______ is almost here! 

Pink or Blue we welcome you
Buttons, Bows, Tiny Toes
Ten little fingers
Ten little toes,
you'll love your sweet baby
the more that he/she grows!
Little baby's are blessings from above sent down from Heaven to love
An Angel Sent From Heaven Above
Let's Shower Her/Him With All Our Love
Ten toes up, ten toes down, that's what you get for fooling around!

"Twins are at stake, let's cut the cake."

"A labor of love, came from above."

"Oh what fun, here I come!"

"Twins are coming from above, 

all the more for us to love!"
---
---
Where Would You Like to go Next:
FREE PRINTABLE BABY PREDICTIONS CARDS