Garden Party Theme
Baby Shower Decoration
Ideas to Make Your Shower Bloom!
We bundled up the cutest baby shower decoration ideas for a garden-themed shower - printable invites, favor tags, recipe cards, and tons of fun games!
We have come up with gobs of cute baby shower decoration ideas, and it doesn't stop there! Hosting a Garden Party is one of our favorite baby shower theme ideas!
Get tips on planning your menu, favor ideas, and creative gifts for the baby! All of which will make your shower a success! A garden party is perfect for a Spring baby shower when all of the flowers are blooming and the birds are chirping.
Cute Ideas For Baby Shower Decor

Place floating candles in a birdbath, large galvanized tub, or a large glass bowl
Play some soft background music
Place a variety of flowers in tin watering cans. Hydrangeas, daisies and plumeria make a beautiful presentation
Place lanterns all around
If you have a gazebo or covered area, decorate it with twinkle lights
Scatter artificial butterflies, dragonflies, ladybugs and bumblebees throughout plants and bushes. Craft stores usually carry these
Have guests wear straw hats or spring/summer themed attire
Visit your local home supply/hardware store for cute yard decorations. You can find some great ideas by just strolling through their outdoor/garden section
For tableware, you can find cute and inexpensive plastic plates and cups at your local "home superstore". They are made for taking outside and you can usually find them in the "seasonal section" of the store

Menu Ideas
Brunch is perfect! Quiches, orange juice, fruit salad - Yum!
Or, if you're worried it might be a little chilly, have it later in the day and serve lunch. You can even make it a tea party by serving iced tea, hot tea, sandwiches, fruit and scones
Serve your favorite punch and sprinkle some edible flowers on top. You can usually find these in the produce section of your grocery store
Make a simple round cake, frost it a nice soft pastel color, place it on a fancy cake stand and sprinkle flowers all around

Garden Party Centerpiece Ideas

For a cute centerpiece idea, buy a large decorated flower pot and fill it with baby essentials such as diapers, rattles, socks, bibs, onesies, etc. For an added touch you can also add some kids gardening supplies such as a mini shovel and rake
Another idea is to use a child-sized umbrella, turn it upside-down and fill it with baby goodies
You can also take a child-sized plastic wheelbarrow and fill it with baby gear
The wonderful thing about these centerpieces is that they also double as your gift to the baby!
Creative Game Ideas

If you choose to play games, you may wish to keep them simple by placing a number under one or two plates or cups - the guest who has the plate/cup is the winner
Or you can venture over to our baby shower games section for a wide variety of crowd pleasers!

Garden Flower Favor Ideas

Hand out seed packets (babies breath or sweet peas) tucked into a small painted pot. Plant little strawberry plants in mini pots
Flower-shaped soaps or candles 
Make these cute and easy flower favor bundles using tissue paper, cardstock, scissors and twine. Wrap up chocolates or soaps and give as favors. Don't forget to add a baby shower favor tag!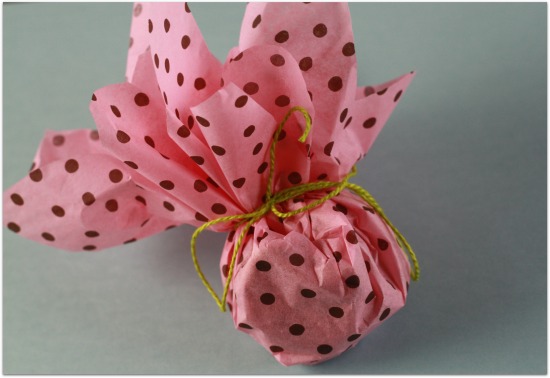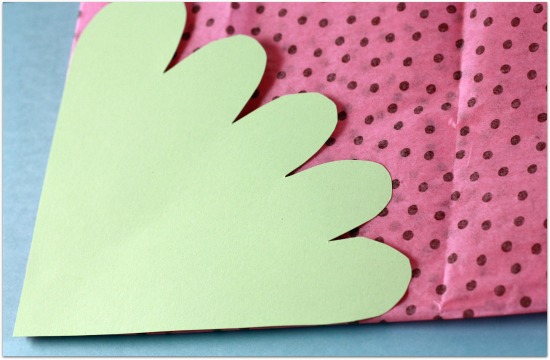 Where would you like to go next: