5 Creative Pregnancy Announcement Ideas you will love
Let friends and family know your exciting news in a fun way! Below you will find 5 pregnancy announcement ideas that you will love!
1) We're Prego! clever Spaghetti sauce pregnancy announcement idea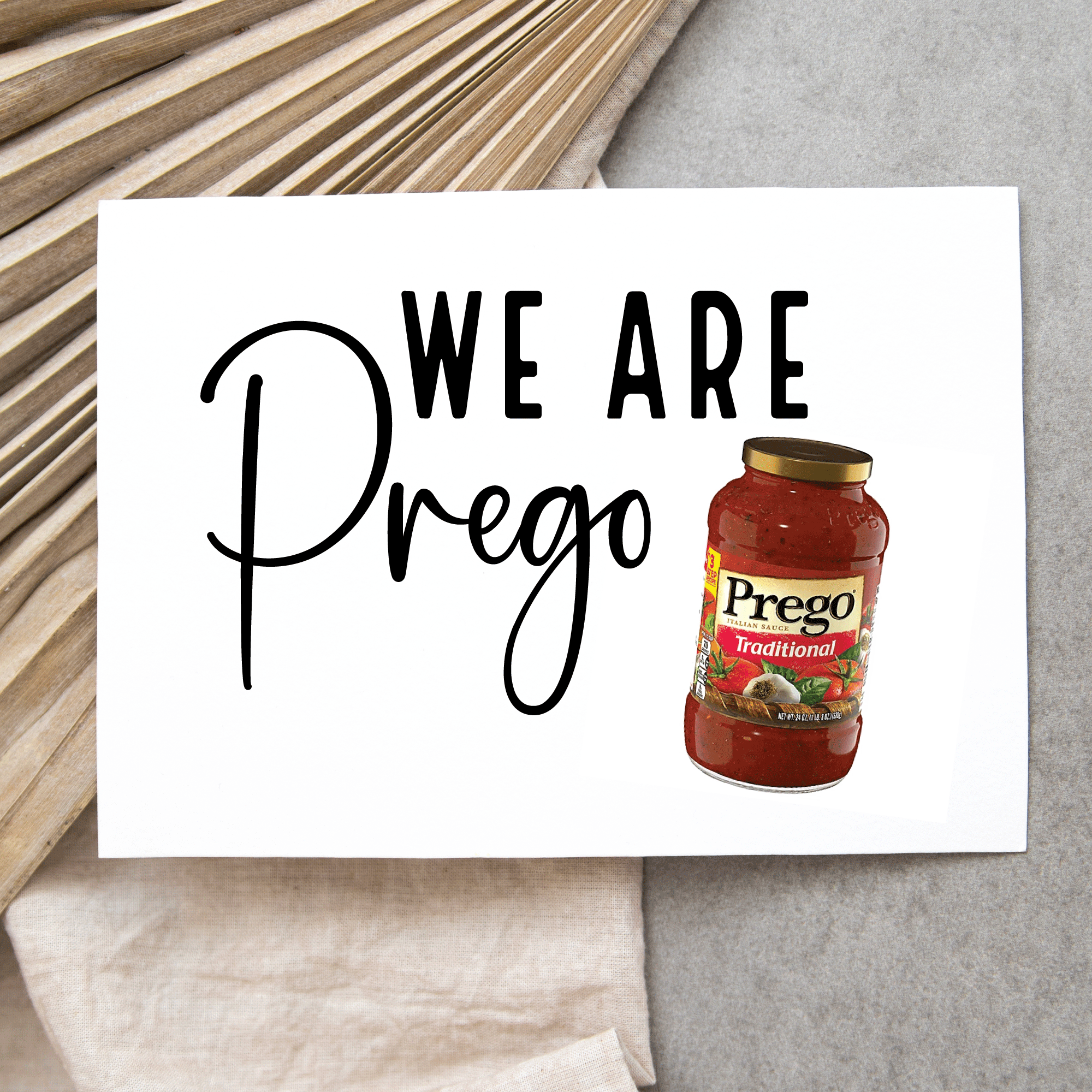 grab this free sign here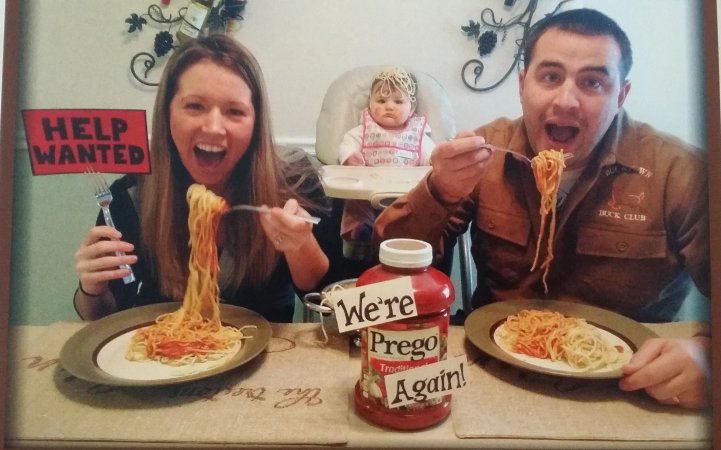 A simple and fun way to announce a pregnancy is to post a picture of you and your family with a plate of spaghetti and a jar of Prego Spaghetti sauce. 
---
2) Create a personalized photo book or scrapbook to document the journey of your pregnancy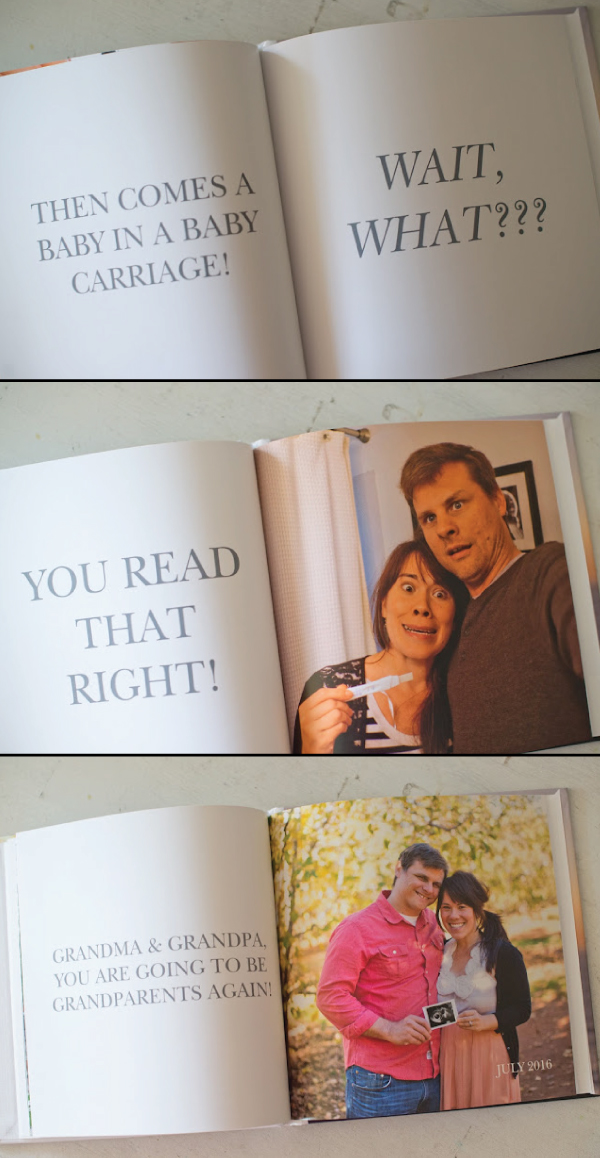 This can either be:
a photo book documenting your marriage/relationship so far - ending with the surprise announcement at the end of the book - which creates a special keepsake for you and your family members.
or just a simple snippet of photos during the first couple of months of pregnancy, documenting the journey so far -  a creative way to announce to friends and family that you are pregnant!  Ex: outside the Dr's office, the pregnancy test box, crazy food cravings, etc. all leading up to the surprise announcement at the end of the book.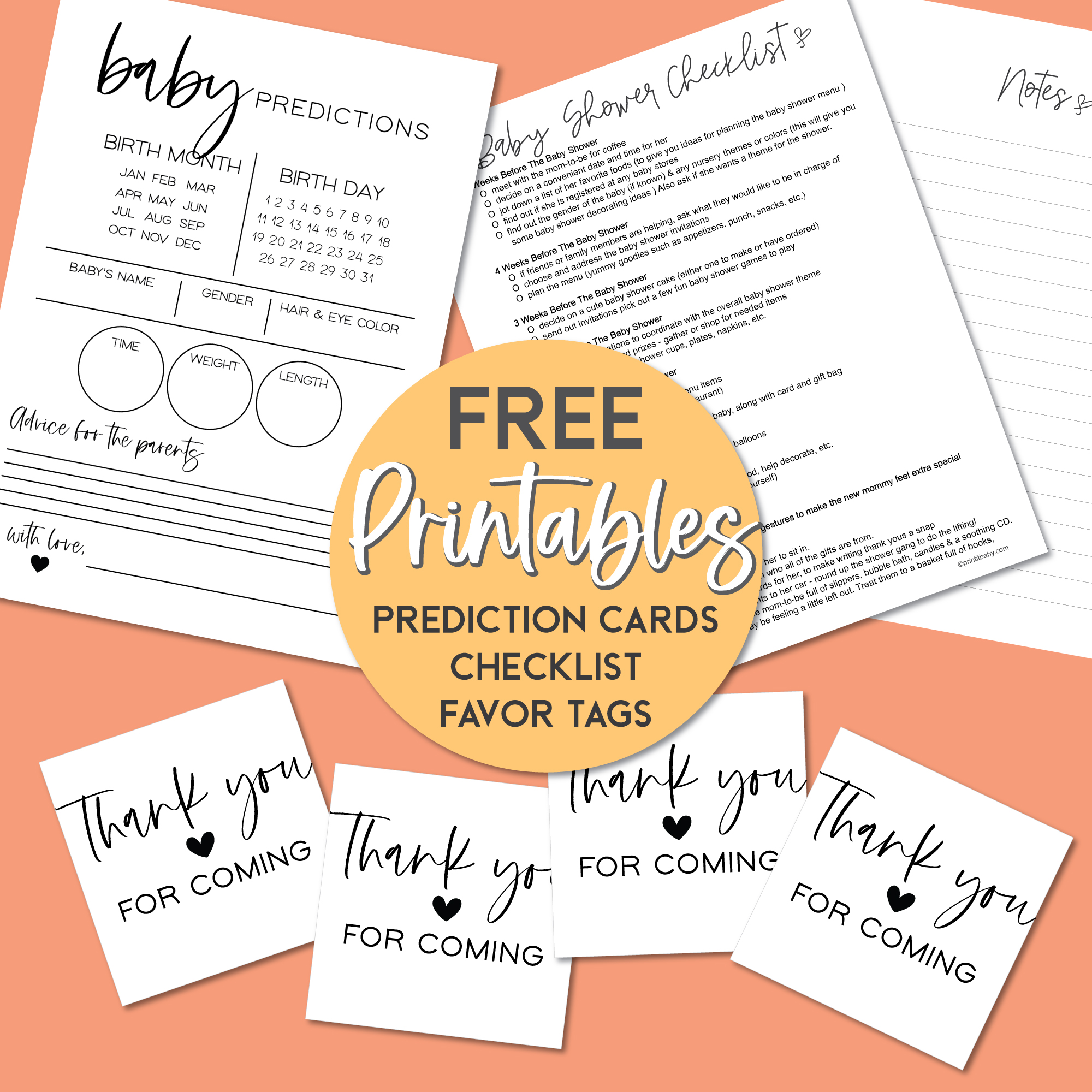 GRAB YOUR FREE PRINTABLES HERE
---
3) Plan a surprise pregnancy reveal party for your family and friends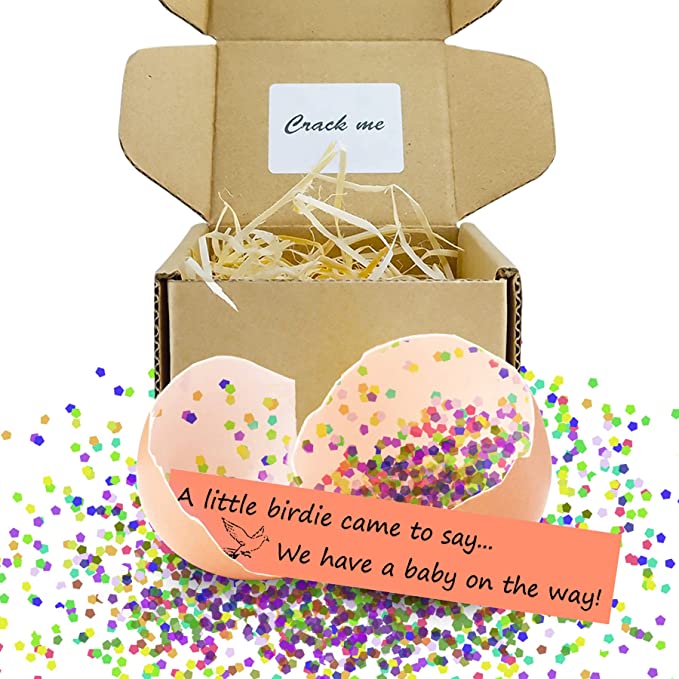 Invite your friends and family over for a dinner party or game night and announce the big news in a fun way!
Some creative ideas are to pass out these cute baby announcement confetti eggs and have guests crack them open! Another clever pregnancy announcement wording ideas you could use is: A baby is about to hatch!
Or you could have everyone participate in solving a word search puzzle where guests have to find words such as 'we are having a baby' or 'and baby makes 3' - which will tell them the exciting news!
If you already have children, have them wear shirts that say "I'm going to be a big brother" or "Only child expiring ___(date)___" 
---
4) Take a creative photo of your positive pregnancy test and send it as a surprise text or email to your partner or family

You could choose to use the original test or these clever wooden replicas.
I have heard rumors that some of the real pregnancy tests results fade after awhile, so if you are worried about that, then these the wooden ones are the perfect solution!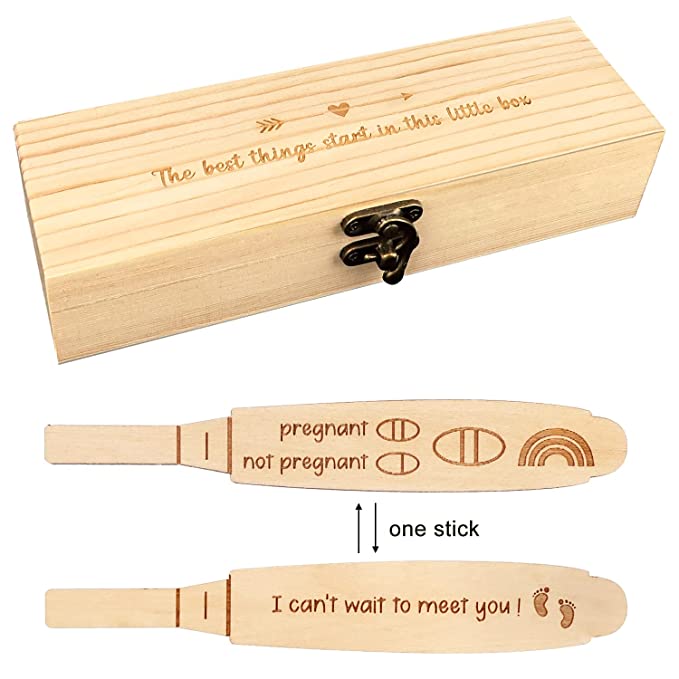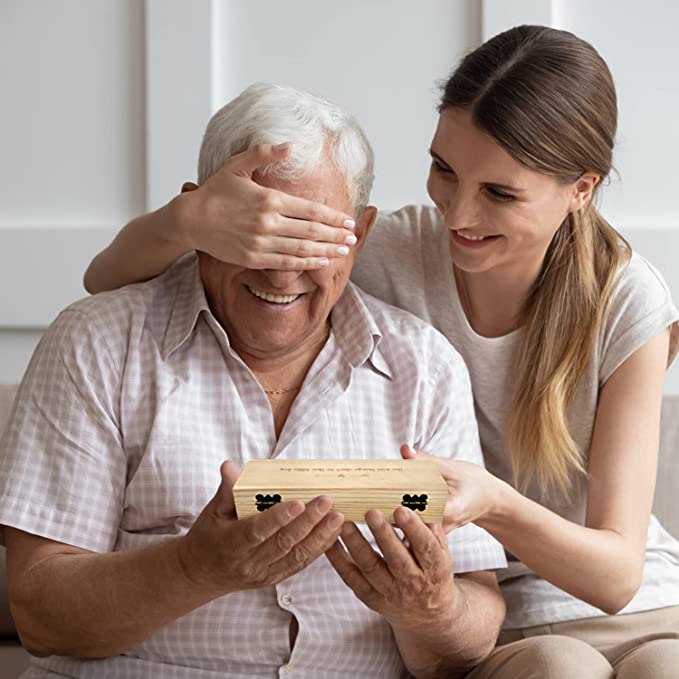 You can find these wooden pregnancy test announcements here
---
5) A Baby Is Brewing!
For all of the coffee loving mamas and dadas out there, this is the perfect way to announce a pregnancy!
get these tags here
---
More Pregnancy Announcement Wording Ideas
My role as an only child will soon be coming to an end. Mommy's due with my new best friend! 
Mommy & Daddy are getting me a human! (picture of your pet with the ultrasound picture)
Expected to hatch __(month/year)__  (picture  of the couple holding an egg)
I'm being promoted to BIG SISTER/BROTHER, (date)
Mommy to-be holding a sign on her belly that says "See you soon!"
After the big pregnancy announcement, a baby shower will be just around the corner. Here's a quick breakdown of the different types of baby showers you can have:
Traditional: Held for the mother-to-be and usually hosted by a close friend or extended family member.
Co-Ed Shower: A celebration honoring both parents that usually involves inviting both men and women guests, or couples.
Gender Reveal: a gathering hosted by the parents-to-be or a close friend or family member.  The gender of the baby is revealed in a clever way. Usually light snacks are served. Gifts are optional. Can also be in addition to a baby shower. 
Sip And See: A celebration where friends and family are invited to meet the baby for the first time. This usually takes the place of a baby shower. Food and drinks are served and guests bring gifts for the new baby. 
Baby Sprinkle: A sprinkle is a toned-down shower often held for parents who are having a second baby or third baby and don't need much in terms of big items (they already have a stroller, bassinet, etc.) Guests usually bring necessities for gifts such as diapers, supplies, clothes and blankets.
Adoption Shower: A special celebration for the adoption of a child. Can be held before or after the baby arrives.
FREE PRINTABLE BABY PREDICTIONS CARDS