The Scoop On Baby Shower Etiquette Rules
free printable baby shower bundle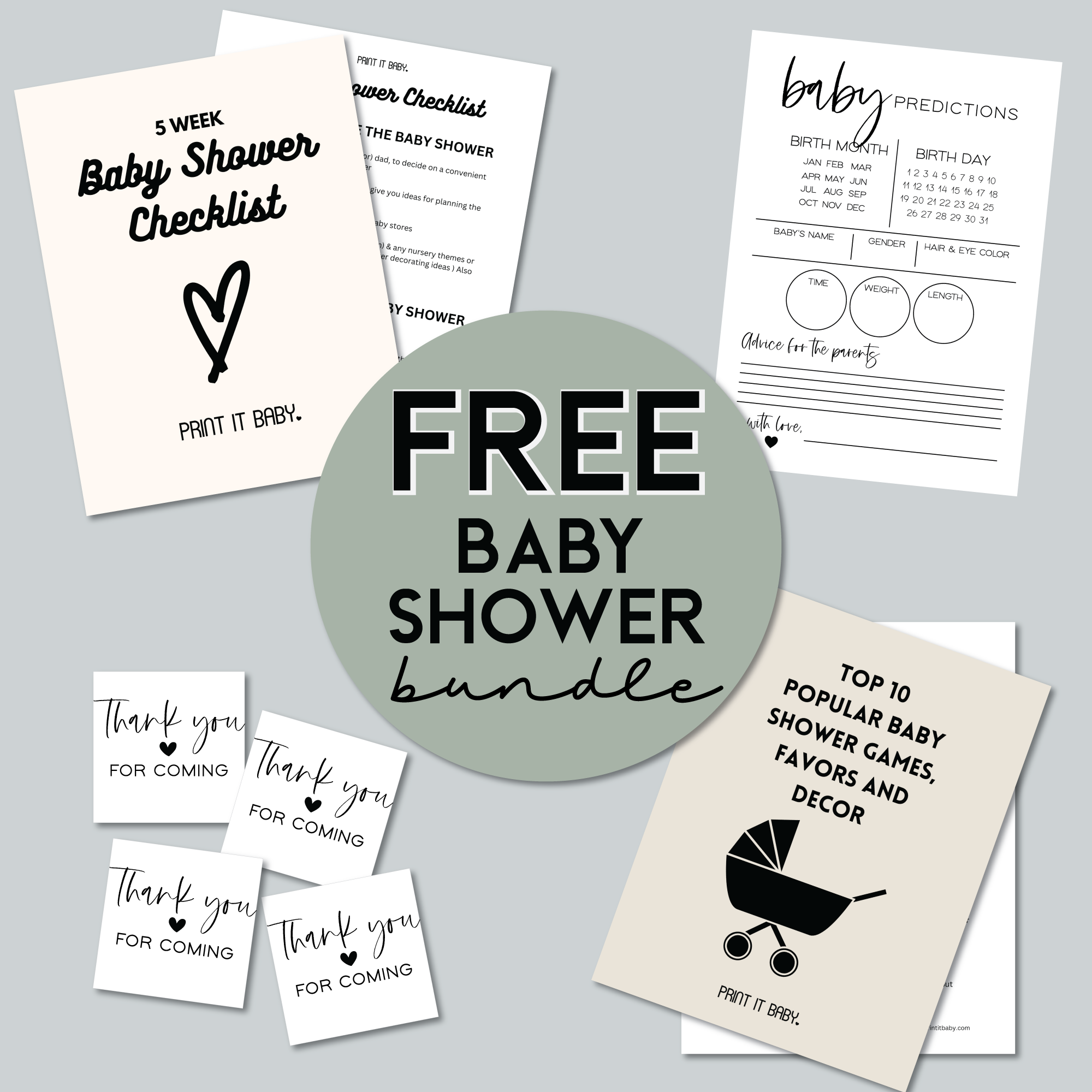 baby shower checklist • prediction cards • ebook • favor tags
---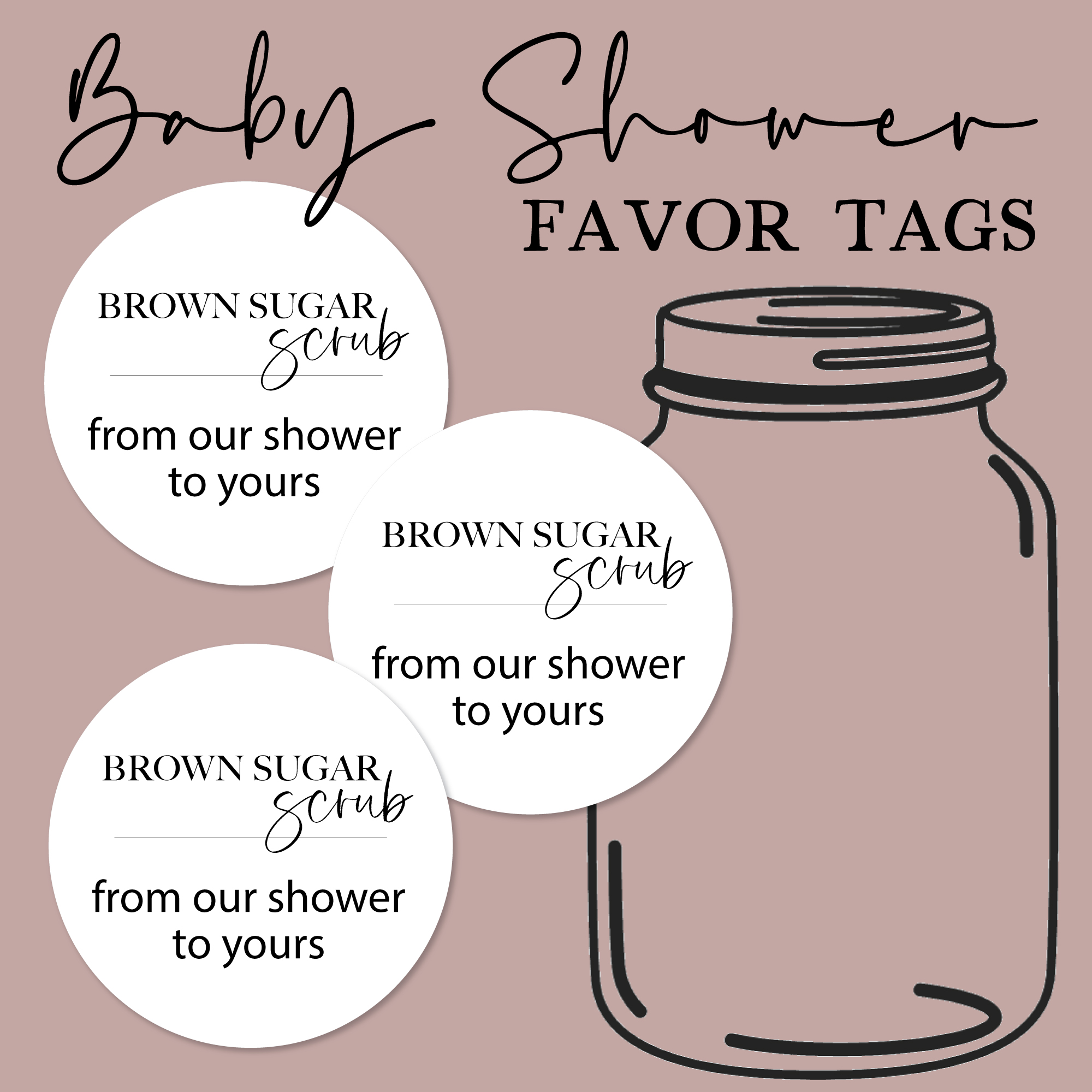 Over time, baby shower etiquette has become more and more relaxed. The most important things to remember are to have fun and make sure the mom-to-be is comfortable!
Baby showers have long been a cherished tradition for expecting parents, serving as a celebration of new life and a way to gather friends and family.
However, just like many aspects of our lives, shower etiquette has evolved over the years. In this blog post, we'll explore current etiquette advice for both hosts and guests.
Whether you're planning a baby shower or attending one, these guidelines will help ensure a memorable and enjoyable experience for everyone involved.
1) Who Should Host The Baby Shower? 

The role of Baby Shower Hostess usually goes to a close friend or family member.  

idea: pair up with one or two girlfriends and host the shower together. This takes all of the responsibility (both time-wise and financially) off of one person. 
2) What Is My First Step? 

Meet with the mom-to-be (and/or dad-to-be) to find out:
A good date and time
Where they are registered (helpful to include on invitations)
Any nursery color scheme or theme (can include this on the invitation and also good info to know for decorating for the shower)
The invitation list with addresses or email or cell number - depending on if you are mailing, emailing or texting the invites
Any specific cultural or religious traditions


Meeting with the parents usually gets the juices flowing for great baby shower ideas!
Surprise shower? Get invite list from a member of the family or maybe you already know who to invite! 
3a)  When Should The Baby Shower Take Place? 

Ideally, baby showers are held 2-3 months before the baby is born. This way the mom is still able to get around somewhat easily. But any time is fine. It is ultimately up to you and the mom-to-be.
Weekends are an ideal time to hold the baby shower. Guests are usually ready to unwind and relax. Have a late-morning brunch , and afternoon lunch, or an evening appetizer! 
-Timing and Invitations
Send out invitations well in advance: Typically, baby shower invitations should be sent out at least four to six weeks before the event. This allows guests ample time to RSVP and make necessary arrangements.
3b) When is it okay to have another shower if you were already given one for a previous child?

This is a tricky one. People have different views regarding this situation. In general, it is okay to have another shower if your children are 4 or more years apart (the logic being, styles have changed, items such as swings and strollers may be old or damaged, or the parents-to-be may have gotten rid of previous baby supplies- especially if it is a "surprise pregnancy!) 
It is also acceptable to have a 2nd shower if your child is a different gender from your previous child. 
But in my opinion, all babies are unique and special and deserve to be celebrated! If you want to have another baby shower - go for it! If you don't need all of the basics like crib, stroller etc., you could have diaper, wipes, and clothes shower.
4) Where Should The Shower Be Held? 

Anywhere!
Hostess' home
Friend or relative's home
Backyard
Park
Restaurant
Office (if it is a work shower)
Church
Coffee Shop
Day Spa!
5. Games and Activities
- Keep it fun and engaging: Plan games and activities that involve all guests and are enjoyable for everyone. Avoid games that could embarrass or single out individuals.
6. Thank You Notes
- Express gratitude: The new-to-be mom and or dad should send out  thank-you notes showing appreciation for the gifts and the guests' presence. Usually within a month or 2.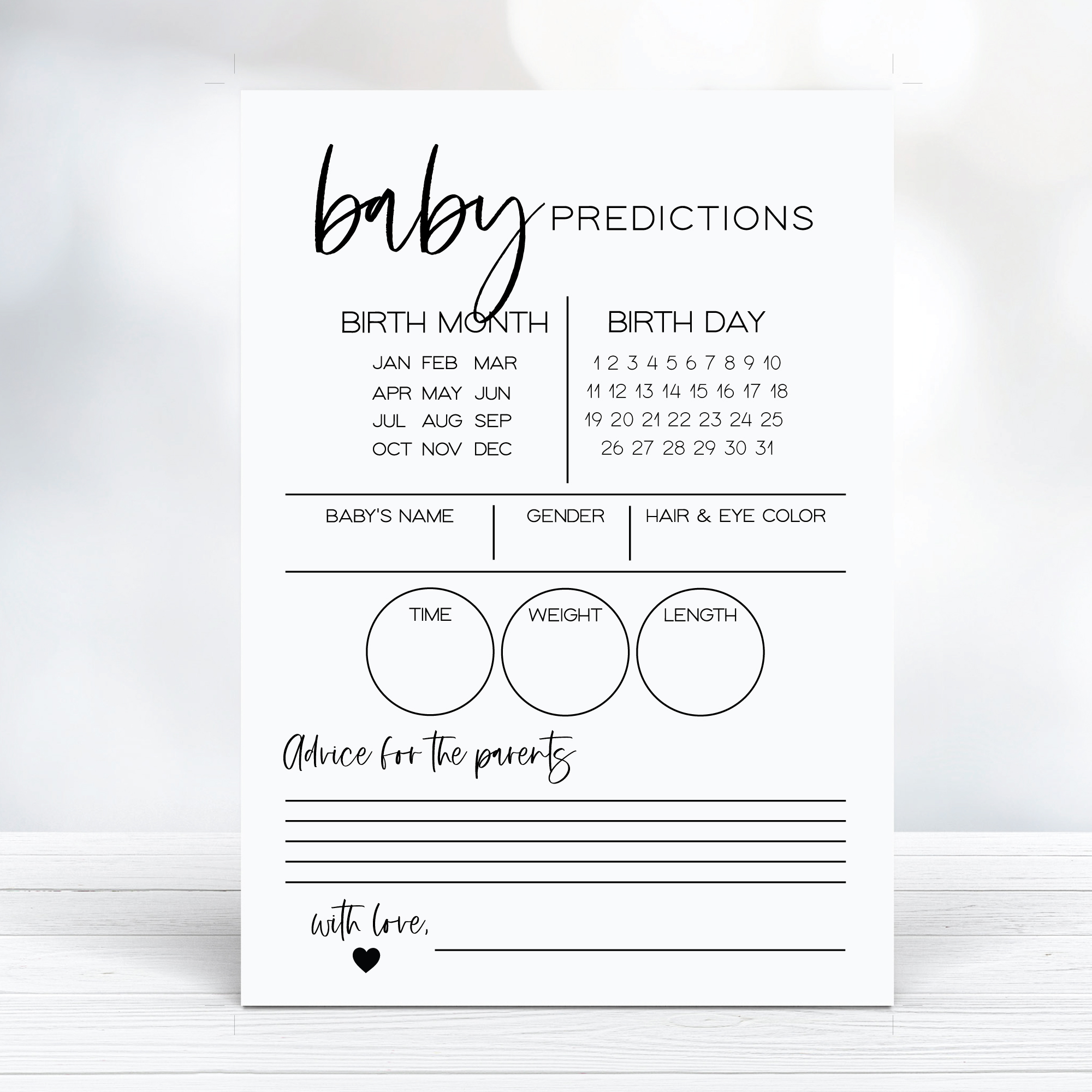 ---
Guest Etiquette
1. RSVP Promptly
- Respond to invitations: As a guest, it's essential to RSVP by the requested date. This helps the host make necessary preparations (food, drinks, prizes, favors.)
2. Gifts
When choosing gifts, consider using the baby registry. It ensures you're giving something the parents genuinely need or want. Gift cards are also a popular gift choice.

3. Arrival Time
- Be punctual: Arriving on time is a sign of respect. Late arrivals can disrupt the flow of the event and make the host's job more challenging.

4. Social Media
- Be mindful of sharing: Always ask for permission before posting pictures of the event on social media, as not everyone may be comfortable with their images being shared online.

5. Baby Shower Etiquette for Men
- Co-ed showers: In modern times, co-ed baby showers are becoming more common. If you're invited to one, don't hesitate to attend as a male guest and participate in the celebration.
Baby showers are an opportunity to celebrate the imminent arrival of a new family member.
By following these current baby shower etiquette guidelines, both hosts and guests can ensure a harmonious and memorable experience for all involved.
Remember that the key to a successful baby shower is a thoughtful and considerate approach, reflecting the joy and love surrounding this significant life event.
free printable kids coloring christmas bundle - 100 pages!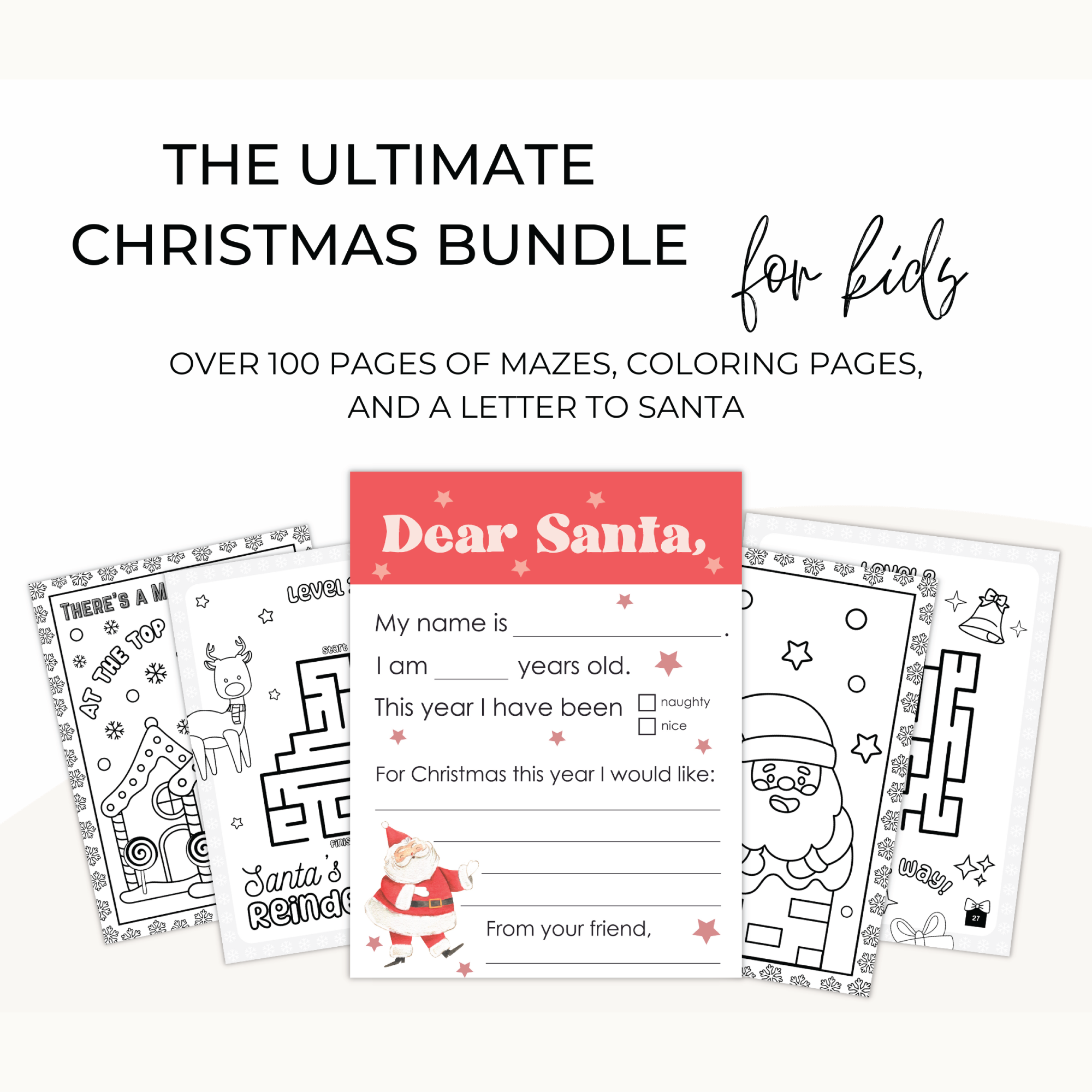 get your free coloring and activity pages
Follow Our Simple Baby Shower Checklist (free printable PDF - you can access it from our free printable vault)
Baby Shower Etiquette Question - Is it okay to ask for money?

My best friend has a LOT of friends and family out of state who will not be able to come to the shower. 

Would it be totally crass to put a suggestion of a place where they could donate money (for big ticket items - car seat, stroller, crib, etc) in the wording of the invitation instead of them having to worry about a registry or shipping anything? 
I absolutely don't want to offend anyone but I also want to help my friend get the items she needs for the baby. HELP!
ANSWERS
I would say, gift cards are always welcome . I threw a baby shower and put that as a side note, my sister got a lot of letters/cards with gift cards and checks from out of town guests.. she was able to get all her big items in time for baby.
Gift cards are becoming a more accepted form of baby shower gift. A decade ago it would have been rude to suggest guests buy a gift certificate - but I definitely think that times have changed and it would be fine to say something like "to save on shipping costs, Babies R Us offers gift cards" - or something that suggests you have the best interest of the friends or family in mind.
You've read all about baby shower etiquette. Now put it into motion by following our checklist. 
---
best supplies for a newborn baby
Newborn babies have very basic needs, so the necessary supplies are quite minimal. Some essential items to have on hand include:
Diapers and wipes: You will go through a lot of both of these, so it's a good idea to stock up.
Formula or breast milk: If you are not breastfeeding, you will need to purchase formula.
Bottles and nipples: If you are formula-feeding or plan to pump and store breast milk, you will need bottles and nipples.
Clothing: Newborns grow quickly, so you don't need to buy too many clothes in advance. However, you will need a few onesies, sleepers, and outfits for going out.
A baby blanket: A soft, warm blanket is essential for swaddling and keeping your baby cozy.
A car seat: This is essential for safely transporting your baby home from the hospital.
A baby monitor: This is a great way to keep an ear on your baby while they sleep.
A baby bathtub: It is not necessary but it's a handy item to have for giving your baby their first baths.
Diaper cream: Diaper rash is common in newborns, so it's a good idea to have some cream on hand to treat it.
A baby carrier: This can be a great way to keep your baby close while you're on the go.
It's important to remember that every baby is different, so you may find that your own baby has different needs. But this is a good starting point for gathering the essentials.
SEE MORE BABY SHOWER QUESTIONS ANSWERED, HERE 
SEE POPULAR NEW MOM TIPS, HERE (#6 IS LIFE CHANGING)
free pregnancy prompts for journaling - helps to reduce stress & anxiety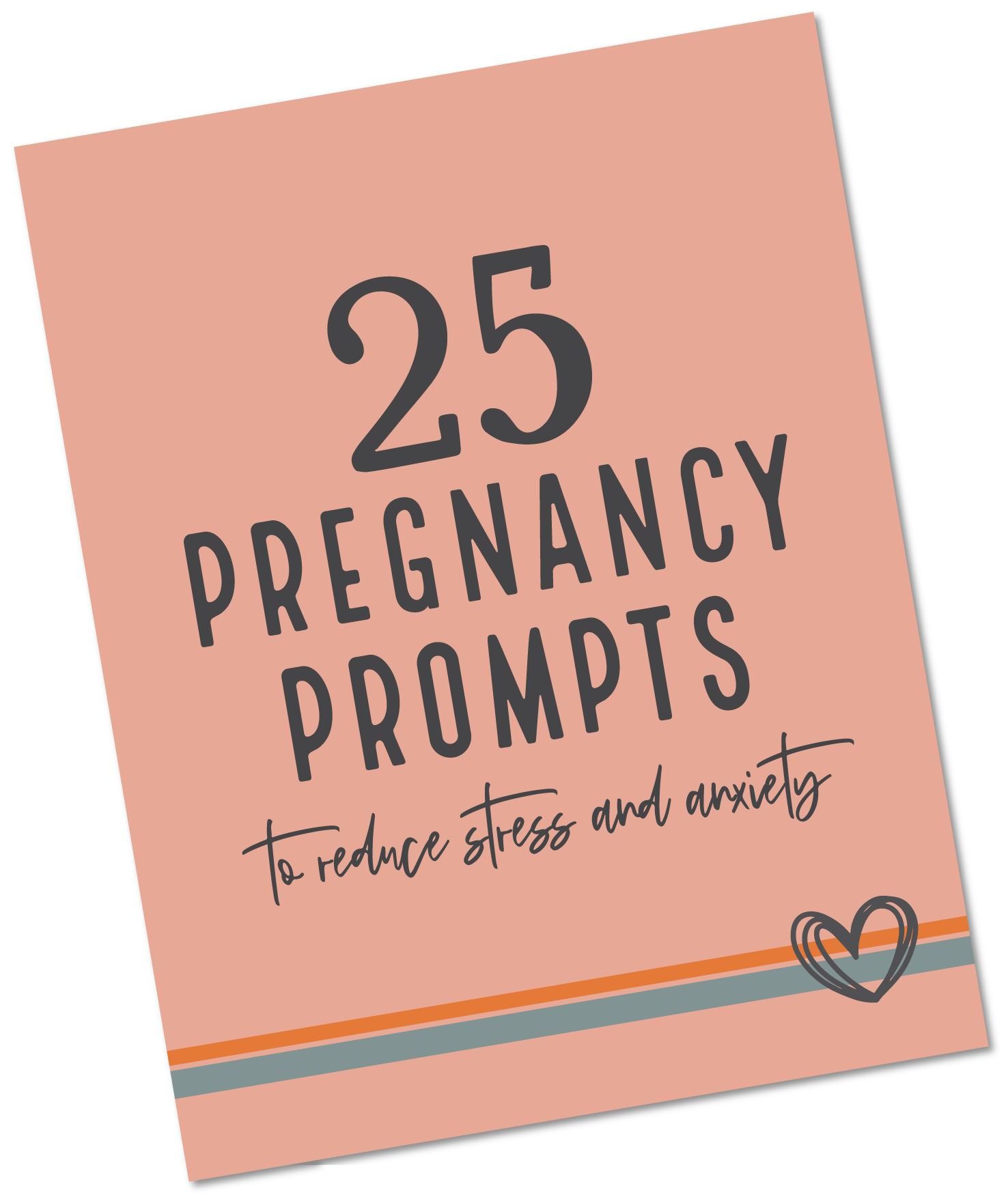 Reduce pregnancy stress with these helpful daily prompts for expecting moms