Popular Baby Shower Food Ideas
What are your favorite baby shower food ideas? We recently took a poll asking readers for their favorite party recipes, snacks and appetizers. The results are below. Some even include yummy recipes!
---
The Ultimate - Printable Baby Shower 21 Game Pack
-we added new designs for 2019-
---
Poll Results: Reader's Favorite Finger Foods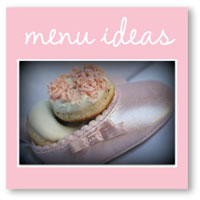 • Assorted peanuts - Joylynn from the US
• Crab dip - Alicia from Massachusetts
• The fruit trays are my favorite! - Adriana from Texas
• My favorite party food is chips and dips. I know, boring, but I always end up eating that the most! - Alane from California
• Sausage balls - Krisi from Texas
• Brie and crackers - Katie from Virginia
• Chicken Wing dip -- Emily from New York
1 Brick cream cheese
1 can of shredded chicken
2 cups mozzarella cheese
about 1 cup (or more) blue cheese salad dressing
about 1 cup (more or less) of hot sauce
put all in crock pot.
• Cheese dip - Shannon from Nevada

• Avocado! Addicted to it. Sandwich, dip, fresh, salsa, YUM! - Tara from Arizona

• Mini chicken salad sandwiches - Molly from the US

• My favorite finger food is chips with guacamole. Since I am not a great cooker, I don't know any recipe off the top of my head. Sorry - Myrna from Florida

• Cheese and crackers - Silvia from North Carolina
• Stuffed Mushrooms - Bev from Colorado
Small mushrooms stem intact
1 pkg. stuffing mix
1 onion
garlic to taste
saute garlic and onion and the
stem of mushroom in a pan
sprayed with pam
follow pkg directions and make
dressing.
take 1/2 of stuffing mix with
garlic,onion,and mushroom stems
fill cap of mushroom. sprinkle
with Parmesan cheese. Put in
350' oven for 15 min.
options are adding finely diced
ham or spicy italian sausage.
baby shower food ideas


• Mini pigs in a blanket - Sheryl from Florida

• I love throwing some frozen meatballs in the slower cooker with bbq sauce! Quick and easy and always a hit! Heidi from North Carolina

• Pastry cheese puffs - Debboe from Pennsylvania

• Won tons - Keri from Idaho

• Cheese balls - Marilyn from Tennessee

• Mini cheese cakes with fruit on top - Pat from Pennsylvania

• Finger food: cream cheese, green onions, whole wheat tortillas, wrapped & cut into circles - Alyce from Texas

• Take baby fabric and cut into a triangle. Fold the corners up into the shape of a diaper. Use small pin to secure. Dip the fabric into wax to hold the diaper shape. The diaper will be open at the top and you can fil it with nuts and mints. - Patricia from Minnesota
• Meatballs - Loretta from Virginia
1 bag frozen Italian Meatballs
2 jars chili sauce
2 cups grape jelly
1 tbls. A-1 Sauce
Brown Meatballs, Then add to a slow cooker all of the ingredients and the meatballs, cook 4-6 hours or until meatballs are soft. (It is not necessary to brown meatballs, you can add them frozen to the slow cooker.)


baby shower food ideas

• Baked Spicey Sausage Filled Wan Tons - Vera from Indiana

• Cheese and fruit platter - Chelsea from Iowa

• Pigs in a blanket!! Love them!! Cecely from New Jersey

• Meatballs - Jerica from Georgia

• Stuffed Mushrooms - Nancy from Ohio

• Mozzarella cheese and cherry tomatoes, buffalo wings - Ivelina from Virginia

• I love the watermelon baby carriages filled with fruit...they are just adorable.:)I also like the baby in the blankets. - Sandi from California

• Ham and cream cheese rolled pickles - Susan from Minnesota

• Pigs in a blanket - Christy from Georgia

• Cake balls - Dante from Arkansas

• Stuffed Jalapeños - Sandy from Texas

• Deviled eggs - Lynn from the US

• I love pigs in a blanket! I also love mini sub sandwiches - Hope from Iowa

• Pigs in a blanket - Natasha from the US

• Gold fish crackers in a gold fish bowl with a little gold fish net for NOAH's ark baby shower - Shauna from Wisconsin

• Any Mexican food - Isela from California

• Tea Sandwiches with butter and thin radish slices - Renee from Kansas

• Rice Crispy "She's ready to pop" pop-able cake pops! - Michelle from California

• Deep fried mozzarella sticks - Melania from California

• Dessert Cheese Ball - Sheri from Saskatchewan, Canada


---

More Baby Shower Food Ideas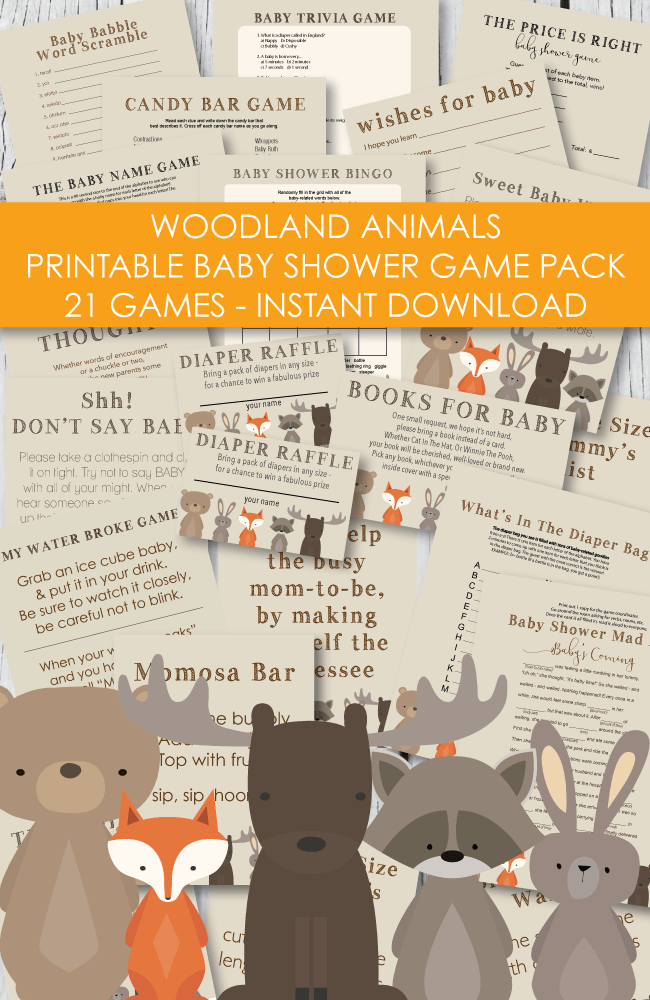 FREE PRINTABLES
Click on each picture to access your FREE printable