Clever Baby Shower Gift Card
Wording Ideas (how to ask guests to bring a gift card)
Are you looking for baby shower gift card wording ideas? Many people wonder, is it okay to ask for gift cards for baby shower gifts instead of physical, traditional gifts? The answer is, sure! If the circumstances are right - and you know the proper way to ask!
free printable baby shower bundle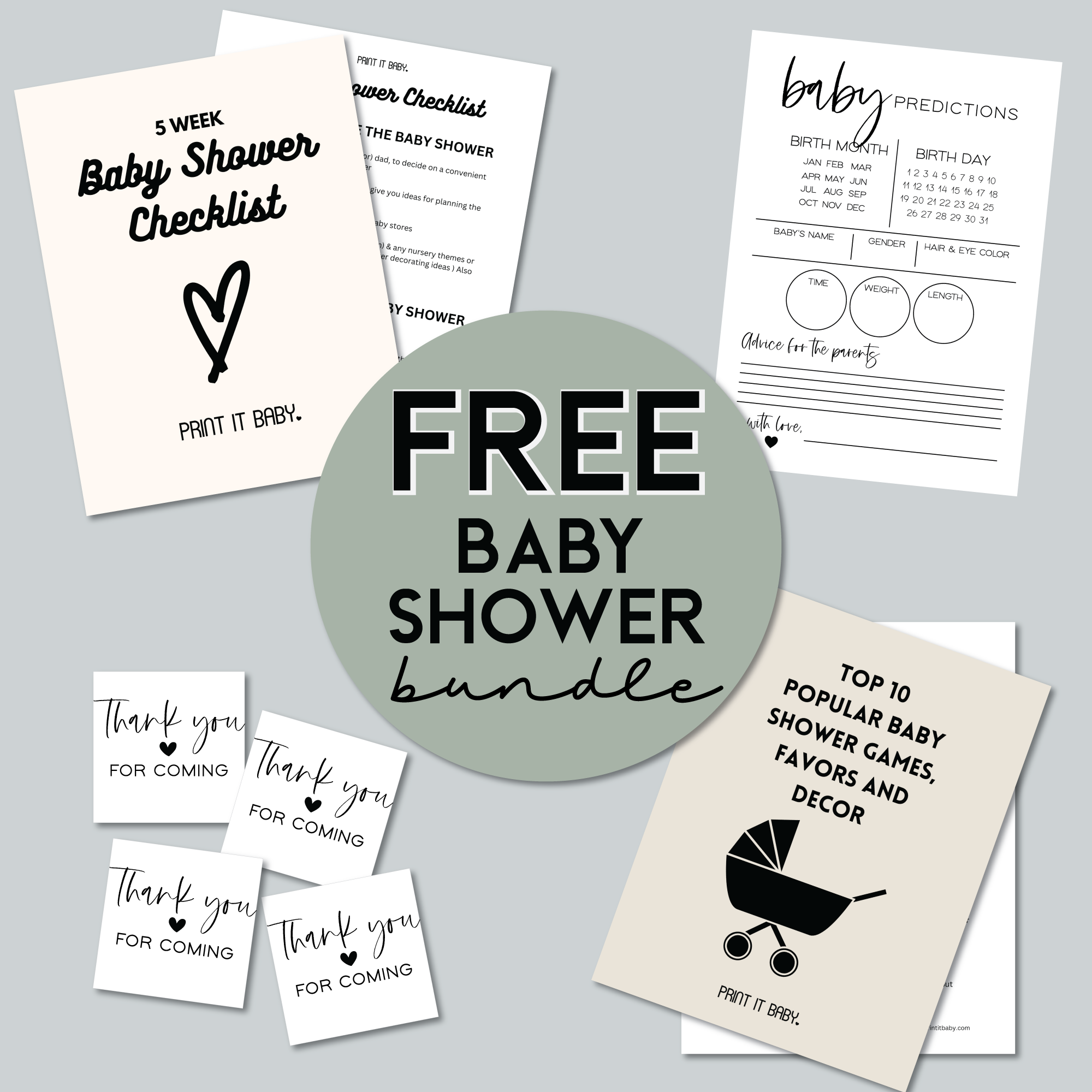 baby shower checklist • prediction cards • ebook • favor tags
---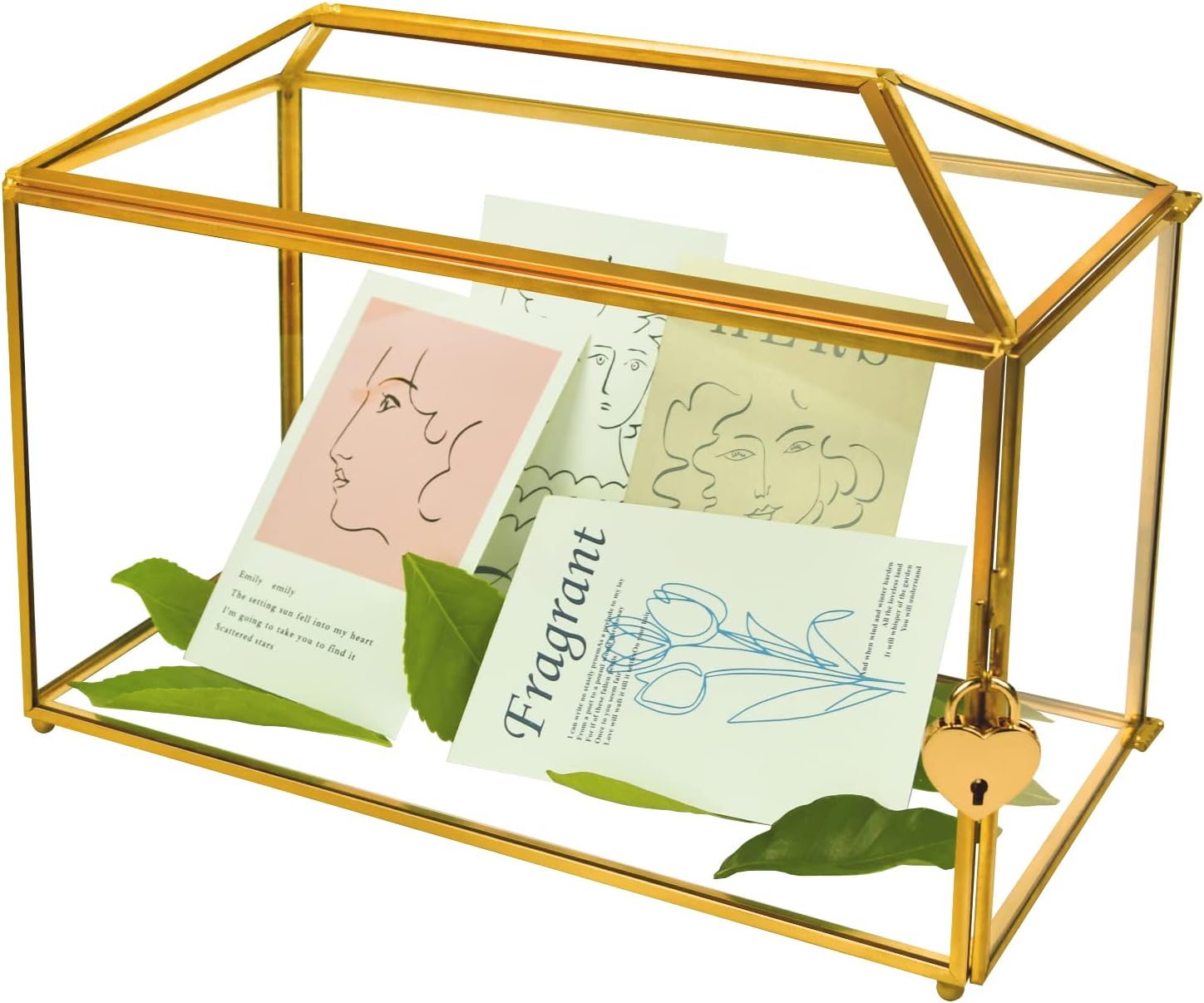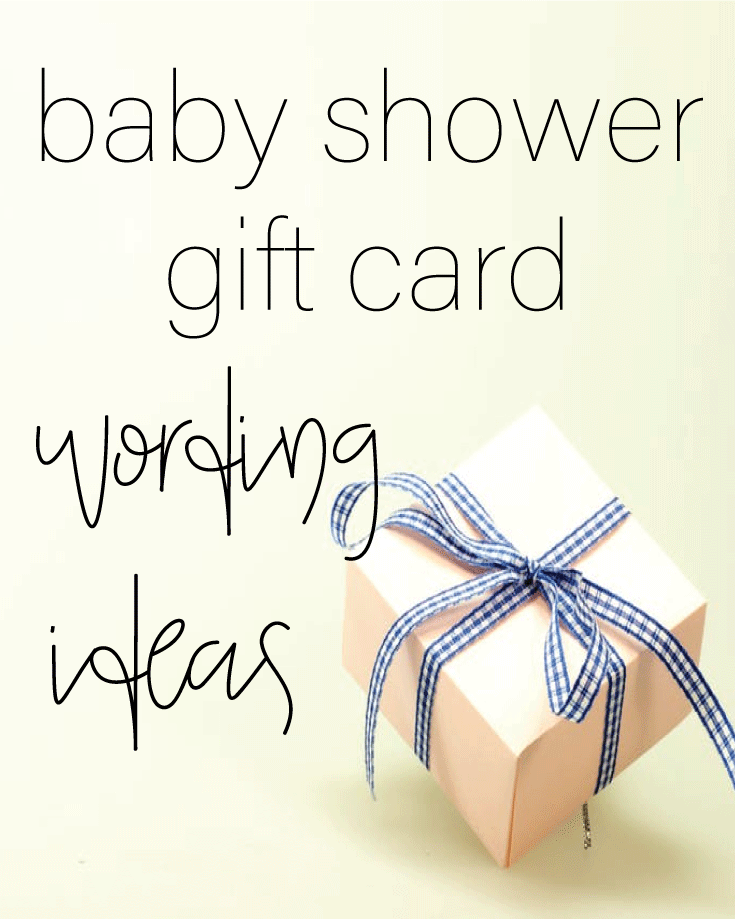 baby shower gift card wording ideas
Some people think that asking guests to bring gift cards can be tacky - but "gift card baby showers" are becoming more and more accepted due to the fact that it makes sense for expecting moms who have come in from out of town and can't easily transport all of their gifts back home.

If you are simply asking for baby shower gift cards due to the fact that you don't trust your family, friends and loved ones to be able to buy cute presents - then yeah, that may be a bit rude. But it is the mom-to-be's call! In the end, it is up to what she wants.
Here are some ideas for wording when asking guests to bring a gift card for a baby shower:

"In lieu of traditional gifts, the parents-to-be have requested that guests bring a gift card to help build their nursery and baby gear collection. Any denomination is appreciated and they have registered at several retailers to make it easy."
"In place of physical gifts, the expectant parents would greatly appreciate the gift of a gift card to use towards the purchase of baby items. Gift cards from any store of your choice are welcome."
"The parents-to-be are thrilled to be starting their baby registry and would love for you to contribute by bringing a gift card to any baby-related store. They promise to put it to good use!"
It's important to make sure that the wording is polite and respectful, while still clearly communicating the request for gift cards. You could include this information on the baby shower invitation, or in a separate insert.
---
Gift Card wording ideas sent in by readers
We asked readers to send in their favorite "Baby Shower Gift Card Wording Ideas." These poems and verses are designed to be included with the baby shower invitation as a clever way to ask for gift cards to be given.
Long Distance Shower Poem
__(baby's name___) James is on his way
so let's celebrate with a special day,
even though Mommy and Daddy
are far, far away!
Gifts are too heavy to ship way across
the country, therefore it would
be easier with gift cards and money!
Please join us at a Baby Shower for
honoring the Mommy-To-Be...
-By Laura
------------------------
___(mom-to-be's name)__ is visiting by airplane, you see
So we're having a shower for baby and she
Her belly is big and her luggage is tight
An occasion like this makes a gift card just right!
-By Barb
------------------------
Baby Shower Gift Card Wording
Let's make her trip an easy flight
So please, everyone, let's do it right
By shipping the gifts ahead of time,
or send a gift card and make sure it's on time!
------------------------
Brandon & Sara are visiting by plane you see,
And we're having a shower for he and she!
Let's make their trip home an easy flight,
Since her belly is big & the luggage is tight.
To ship a gift ahead of time,
or maybe a gift card, would be sublime!
------------------------
Baby Shower Gift Card Invitation
Mommy and Daddy now have twice the fun
They're welcoming yet another son!
Another little miracle to hug and love.
a precious gift from God above.
Mommy & Daddy will be happy for you to just come,
spend the day with them and welcome their son!
But if you feel that you must bring a gift to dote,
Please read below for a little note-
This little blessing is pretty much set!
Blankets, booties, clothes- these needs are all met!
This lucky family lacks items very few,
gift cards towards big items would be so helpful from you!
This family has everything needed to welcome a miracle new,
just missing a monitor, car seat, & stroller for two.
We can't wait to see you at the shower,
We just know this will be one of their finest hours!
-By Sheri
------------------------
Her mommy lives in a far away land
What she takes on the plane must fit in one hand
The overhead bin is where all gifts must go
Gift cards and such would fit just so
-By Erin & Tammi
------------------------
This is a sweet and subtle way to suggest that baby shower guests give a gift card:
"If you have a doubt, give us a shout, and if shopping's too hard, Please consider a Gift Card!!"
-By Michele
free printable cards and gifts sign
We created this simple cards and gifts sign to go on the gift table at the baby shower - or any event actually. Get it free here.
free pregnancy prompts for journaling - helps to reduce stress & anxiety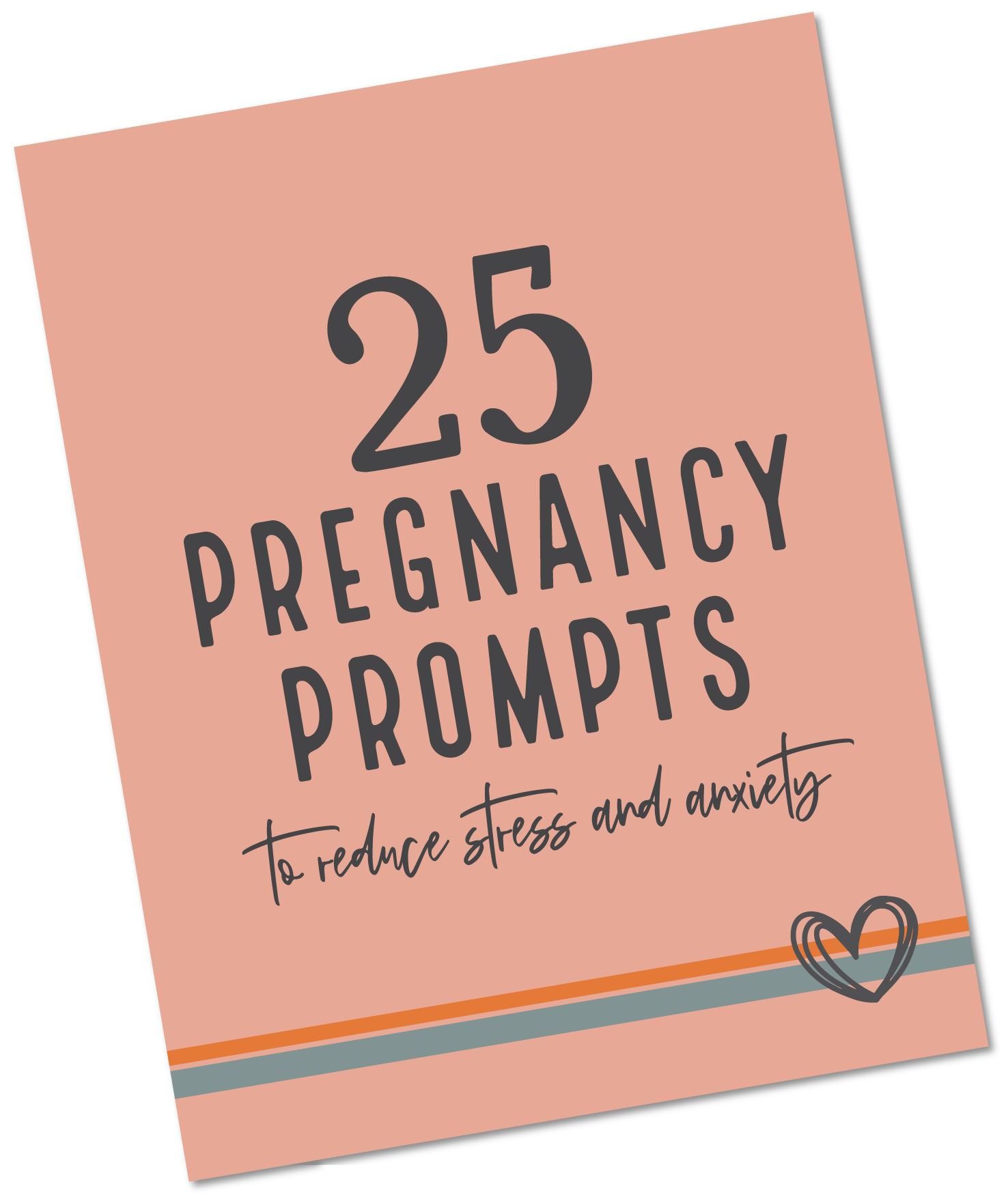 Reduce pregnancy stress with these helpful daily prompts for expecting moms