baby shower guest book ideas and alternatives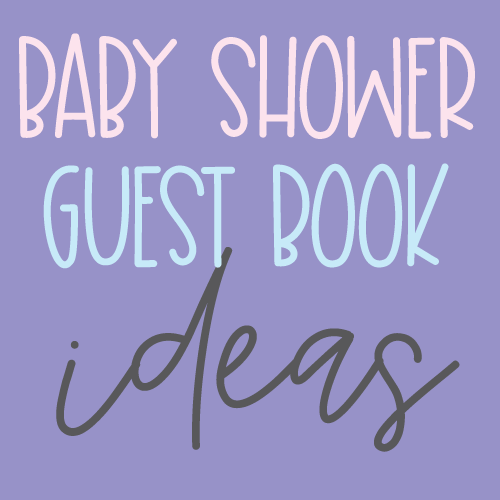 A popular part of a baby shower is having "baby shower guest book" for everyone to sign.
Over the years, alternative options for guest sign-ins have been created - and they are adorable!
Cloud Frame Wooden Hearts For Guest sign-in
This adorable alternative for a "baby shower guest sign-in" has everyone sign their names on little wooden hearts and drop them in a cloud frame.
The center of the frame has a place for a picture of the new baby when they arrive. Click on the picture for the details.
---
printable Baby shower guest sign-in - please sign a heart sign
We designed this printable "Please Sign A Heart" sign to display at the sign-in table.
You can use it for having guests sign paper hearts, rustic, wooden hearts, heart stickers, etc. Click on the picture to see.


---
Heart In A Jar baby shower guest sign-in
This baby shower, "guest sign-in wish jar" is the perfect memento to keep for years.
Have guests sign their name and add a sweet message or word of advice. Click on the picture to see where to get this cute set.


---
sweet baby wishes - children's book signing
This is one of our most popular, printable signs!
Have guests stop and sign a classic children's book as they enter the baby shower. 
Print, frame and place on a table with a children's book and a cute pen!
Click on the picture to see.


---
Printable Woodland Thumbprint Sign-In Tree

Have guests sign in by adding their thumbprint to the tree! They can also add their name to the thumbprint using a fine-tipped Sharpie pen.
Print onto a firm chipboard - photo centers such as Costco, Snapfish, Walgreens, etc. can do this for you.
The mom-to-be can hang the finished poster framed in the baby's nursery. Click on the picture to see how to print.
---
oh baby! Guest sign-in wooden blocks guestbook
Includes six white blocks with OH BABY printed in gold on the front and back. 


All other sides are empty for your guests to sign and leave well wishes and write messages for the Mommy to be!


Great as a baby shower table top, centerpiece, photo props, keepsake, Gender Reveal Game, Baby shower decorations & party supplies!


Guestbook doubles as a keepsake of your baby shower to cherish for years to come or add to baby's nursery decor!


Each block measures 2 3/8" x 2 3/8" each the perfect size for your baby signature guest book.


---
baby shower guest Signature Frame
When the baby shower guests arrive, have them sign a white matte frame that has a picture of the sonogram in the center.
This makes a wonderful baby shower keepsake for the new mom, dad and her baby.
---
First 5 Years Chevron Baby Memory Book
Pages include: who this book belongs to, baby's introduction, about mommy, about daddy, mommy and daddy's story, family tree, mommy's pregnancy journey, doctor visits, baby shower, gift and guest list


Pages also include: delivery/birthday!, special page to include prints from hospital, birth announcement, visitors/gifts, homecoming, the world I came into, baby's first bath, laugh, words, crawl, steps, and more, favorite things, growth chart, sleep, eating, and bathing schedule


Pages also include: 1st - 5th birthday, friends, favorite activities, preschool, kindergarten, art made in school, first holiday, other special memories, family moments


There's also space to include photos throughout the journal of mommy, daddy, baby's sonogram, the family, mommy while pregnant, baby shower, baby's first picture, homecoming, baby sleeping, bath time, birthdays, friends, activities, pre-school, kindergarten, art, and holidays


---

Where Would You Like To Go Next:
---