Stylish Mod Mom Cakes & Creative Theme Ideas
Tons of super-cute modern baby shower cakes perfect for any hip baby shower! If you are planning a "Mod Mom-Themed Shower" - we've got some adorable cakes for you to see!
All of the cakes below have been submitted by our talented readers! Get inspired by all of the cute cakes and cupcakes!
You can get some great ideas to make the cake yourself, or you can take it to your favorite baker and see if they can create it for you!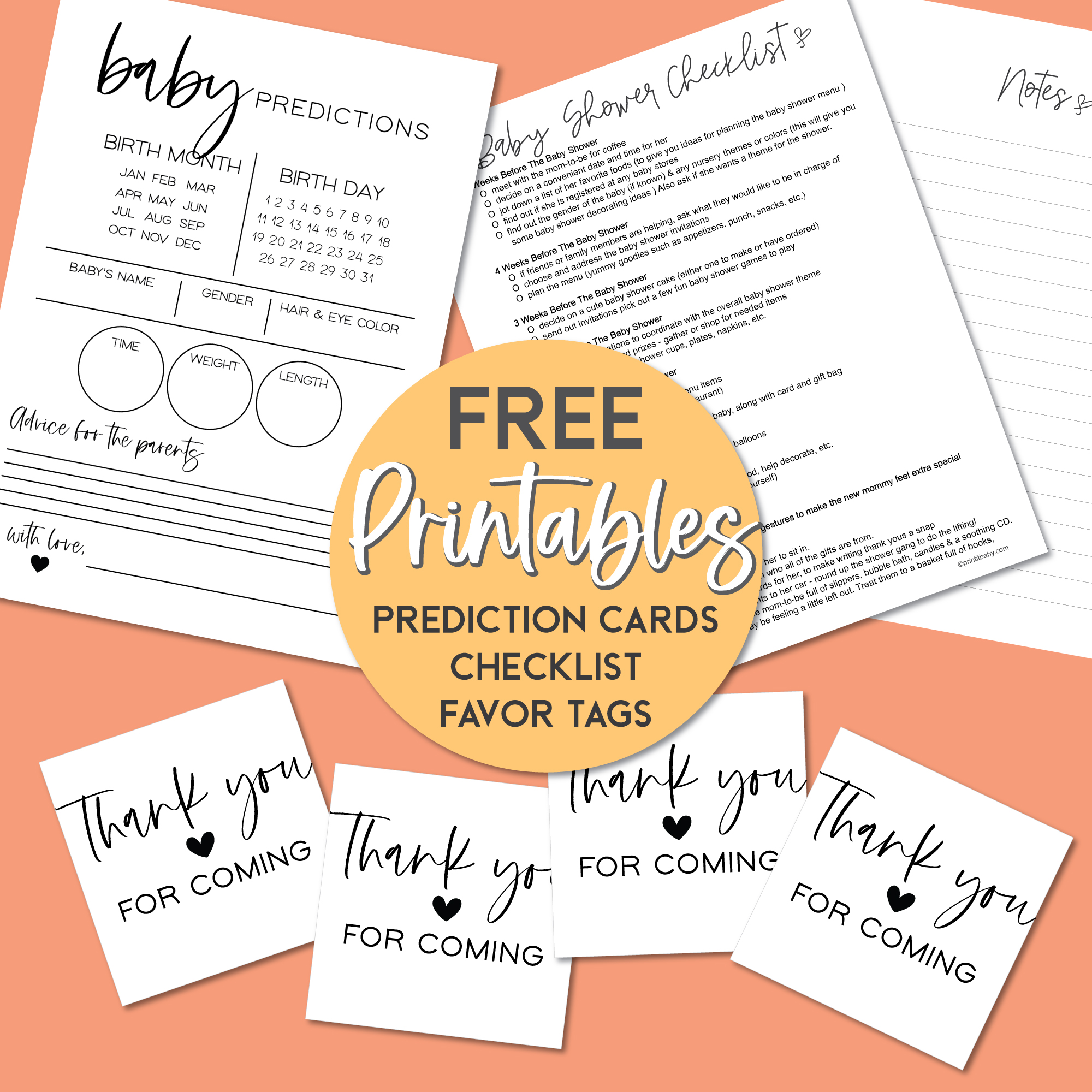 GRAB YOUR FREE PRINTABLES HERE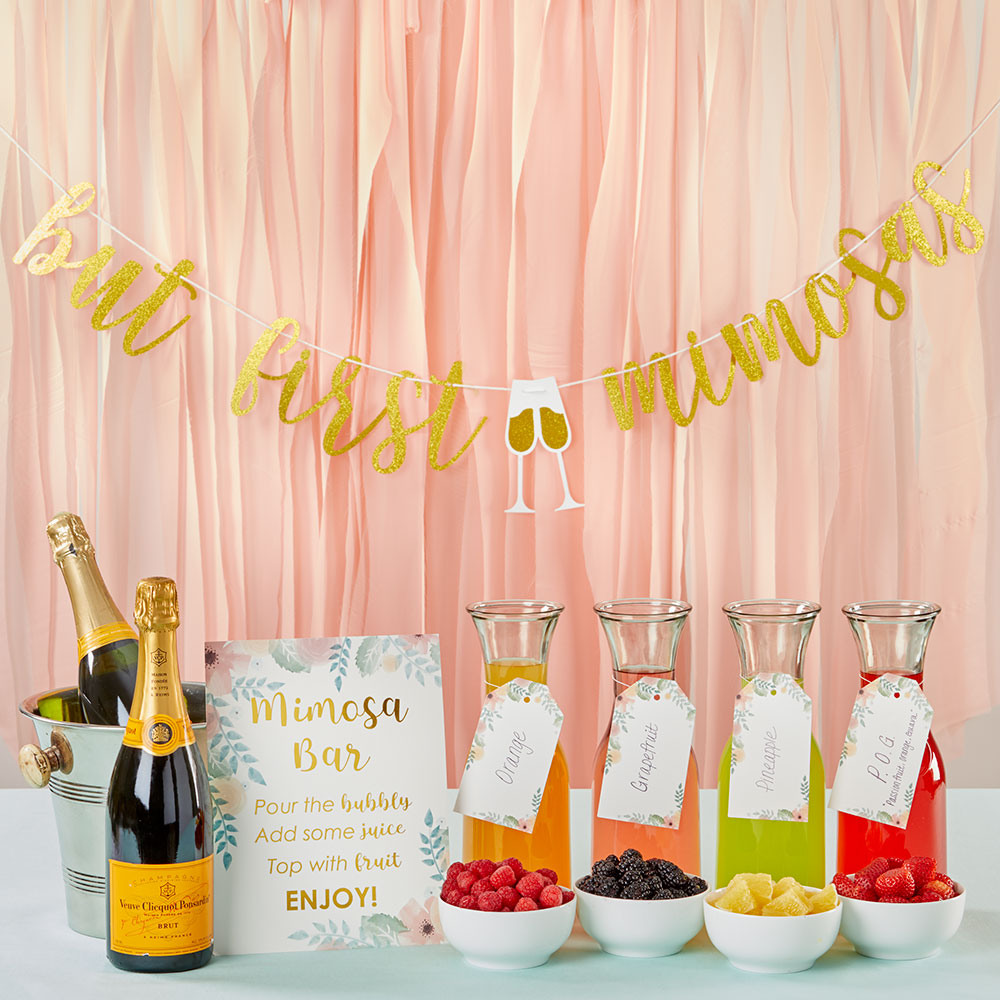 ---
MOD MOM CAKE ideas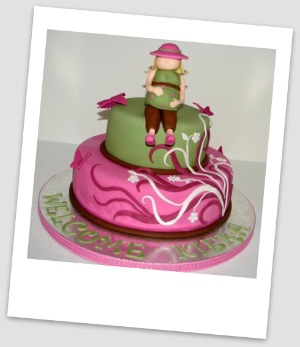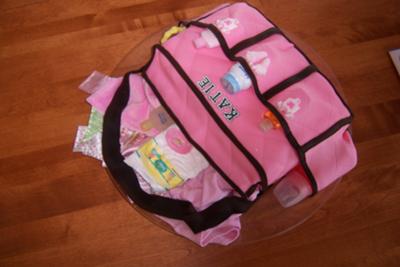 ---
How To Throw A Cute Mod Mom Shower
Chic Mod Mom Baby Shower Theme ideas are the hottest trend! It shows that motherhood is cool and moms' can still be hip!
Below are some fun ways to incorporate the "Mod Mom" theme into your baby shower.

---
Easy Mod Mom Decorating Ideas

When decorating for your mod mom baby shower, you can easily incorporate cute, inexpensive ideas that will make the shower adorable!

Cut several long strips of string (10-20.) Add colored garage sale stickers up and down the string - sticking them on back to back so it isn't sticky on one side. Hang the strips from the ceiling to create cute polka dot streamers.


Pick out several sheets of modern-style scrapbook paper to match the color scheme of the baby shower. Cut strips out and wrap around pillar candles, use to make napkin rings, wrap around vases. Secure with clear tape.


Fill large, clear cylinder glass vases with colorful candies such as Sixlets, Whoppers, Lemon Heads, etc.


Use scrapbook paper as place mats or to place food dishes on.


Use scrapbook paper to make food labels, place cards, favor tags and name tags.


Cut sandwiches into circle shapes.


Decorate the room by cutting out several polka dots of all sizes and colors (pastels look great) from a heavy card stock. Punch a hole in the top and hang from the ceiling. This idea is easy on the wallet and makes a hip "retro-like" presentation.


Gather some cute drinking pitchers and place fresh tulips in them. Display throughout the room.


Make a polka dot cake! Simply make a round cake, frost it white and pipe on cute pink and green polka dots! Display on a pretty cake stand.


Serve pink punch out of martini glasses, topped with strawberries!
For cute "Mod Mom" baby shower favors, make up a batch of sugar cookies, cut into cute girly shapes such as handbags, shoes or flowers. Slather on the pink frosting, wrap in cello and tie with a pretty bow!You can also use the same cookie idea and serve them as snacks at the diva baby shower 
Put pink Jelly Bellies in empty baby food jars and top with a tea light
Pour assorted pink (or any girly color) candy in cute candy dishes and set on tables. Pink Jelly Bellies, Skittles, Red Hots, etc.
Give each guest a fluffy pink boa! This will look so cute with everyone wearing them! Don't forget to take pictures!
Pink nail polish and a nail file packaged in a cute organza bag makes a great prize idea! Grab free manicure favor tags here.


Another baby shower prize or favor idea is to give bubble bath with a cute favor tag saying "from our shower to yours"


Give gift certificates to a coffee shop or book store


Sunglasses are also a great mod diva prize idea


Have a chocolate fondue party with yummy dippers such as pound cake, fruit, marshmallows, cookies, cheesecake and pretzels!


Serve baby shower punch in martini glasses that have been dipped in pink sugar


Hand out cute hand bags or coin purses for favors or prize ideas.
Give each guest a tulip as they leave the shower as a way of saying thanks.


Paint terra cotta pots with polka dots and plant cute flowers in them.
FREE PRINTABLE BABY PREDICTIONS CARDS