Pamper The Parents: Relaxing And Self-Care Baby Shower Gifts
The arrival of a new baby is a magical and heartwarming moment. It's no wonder that baby showers have become such a beloved tradition to celebrate this joyous occasion. Besides marking the start of a beautiful journey to parenthood, baby showers are also a great way to gather with friends and family, providing a delightful occasion for loved ones to come together and extend their support and love to expectant parents.  

And what better way to mark this special event than through the art of gift-giving? After all, choosing and giving the perfect gift reflects a deep sense of love and brings even more excitement to the soon-to-be parents. In Australia, people visit specialty online shops, like Baby and Mumma Gifts, to explore a delightful array of options to carry their unique message of love and well wishes for the family.
However, during this transformative time of welcoming their little one, the parents-to-be need some TLC too. As such, in this guide, we'll explore a thoughtfully curated selection of gifts beyond traditional baby items, focusing on giving the parents some well-deserved relaxation and self-care. Here are some suggestions:
1. Personalized Robes and Slippers
There's nothing like snuggling up in a cozy robe and slipping into soft slippers after a long day. These simple yet thoughtful items offer parents a gentle and relaxing hug as they take some much-needed time for themselves.
To make this experience even more special, consider personalizing these items with the parents' initials or their baby's name. Adding this custom touch will make the robes and slippers feel extra special and show the parents just how much they are cherished and appreciated.
2. Spa Gift Cards
Give the gift of ultimate relaxation by treating the parents-to-be to a spa day. A spa gift card will allow them to choose from a variety of massage, facials, and other rejuvenating treatments. It's a perfect opportunity for them to take some time off and pamper themselves before the arrival of their little bundle of joy.
3. Relaxing Spa Gift Baskets  
If a trip to the spa might not be feasible, you can still help the new parents relax and recharge with a pampering gift basket. This thoughtful and personalized gift can show the parents-to-be how much you care and help them enjoy some much-needed "me-time" in the privacy of their own home.
You can purchase a set from your favorite stores or create one from scratch. Here are some of the things you can include in your deluxe gift basket: 
Scented bath oils 
Soothing body lotions 
Pampering bath salts 
Calming eye mask 
With these items, parents can have a mini spa experience at home and indulge in a soothing and blissful experience.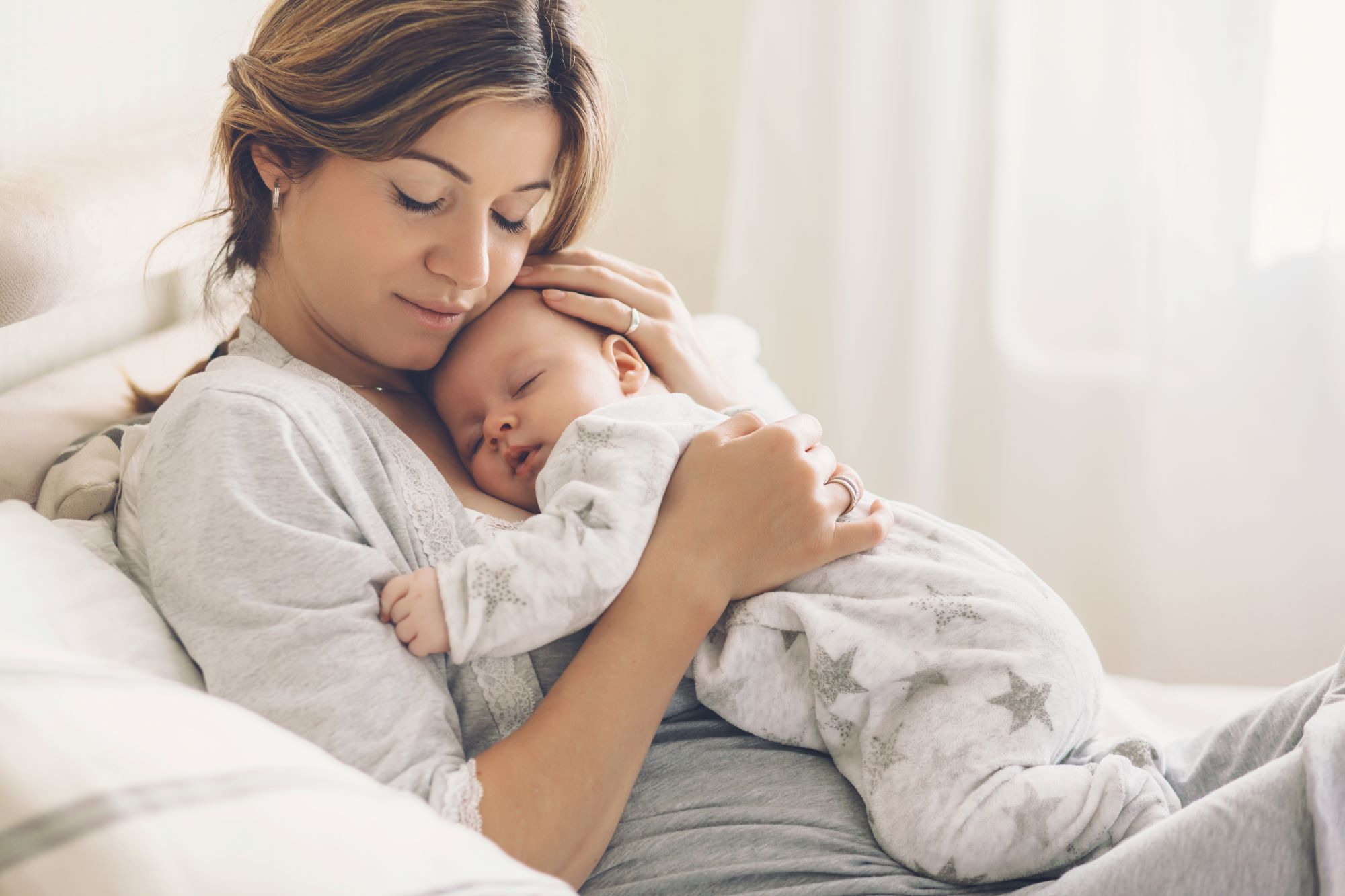 4. Aromatherapy Diffuser 
Aromatherapy diffusers are lovely gifts that can turn any room into a peaceful haven. Essential oils with relaxing properties, like lavender or eucalyptus, can be gently diffused into the air, producing a calming ambiance. 
Imagine the parents having a quiet evening surrounded by soothing aromas helping them destress and unwind. This gift looks lovely and smells divine, making them a thoughtful and much-appreciated one.
5. Cozy Weighted Blankets  
Weighted blankets are the ultimate gift of comfort. Aside from giving you a warm hug, these blankets have a soft, comforting pressure that makes you feel safe. The gentle pressure stimulates the body's ability to relax, releasing neurotransmitters like serotonin and dopamine.  
Because of this therapeutic quality, weighted blankets can help with stress, anxiety, and sleeplessness. And since getting a good night's sleep can be challenging for busy parents, a weighted blanket can help them sleep better and wake up feeling refreshed.
Additionally, weighted blankets are versatile, so parents can use them in many ways. Whether reading a book, watching a movie, or relaxing after a long day, the comforting weight of the blanket gives a feeling of serenity. This sensory experience offers a short break from the stresses of parenting and a chance to recharge and feel better.
6. Nourishing Tea And Coffee Sets  
For parents who appreciate a good cup of tea or coffee, there are plenty of gift ideas to consider. You could opt for a set of stylish mugs, a high-quality tea infuser, or some specialty coffee blends. These thoughtful gifts can help busy parents take a moment for themselves, savoring the rich aromas and flavors of their favorite beverages while enjoying a brief respite from the busy demands of parenting.
A tea infuser adds a touch of class to the experience of drinking tea. Whether loose-leaf teas or herbal blends, a tea infuser can help parents make their favorite flavors. As the tea leaves steep, they can breathe in the fragrant scents. This sensory stimulation takes them on a journey through their senses, bringing calmness to the mind and the soul. 
For coffee lovers, a gift of a specialty coffee blend is a way to treat themselves. Consider getting them various kinds of coffee from different regions or roasts to suit their tastes. Grinding the beans and producing the perfect cup can then become a mindful ritual that makes drinking coffee a moment of pure bliss.
The best way to communicate your love and support to new parents is by giving thoughtful and practical baby shower gifts. With these gift suggestions, you can delight the parents-to-be with valuable items to make their journey into parenthood more relaxing, memorable, and enjoyable.