Easy Tips For Hosting An Adorable Sip N See Baby Shower
free printable baby shower bundle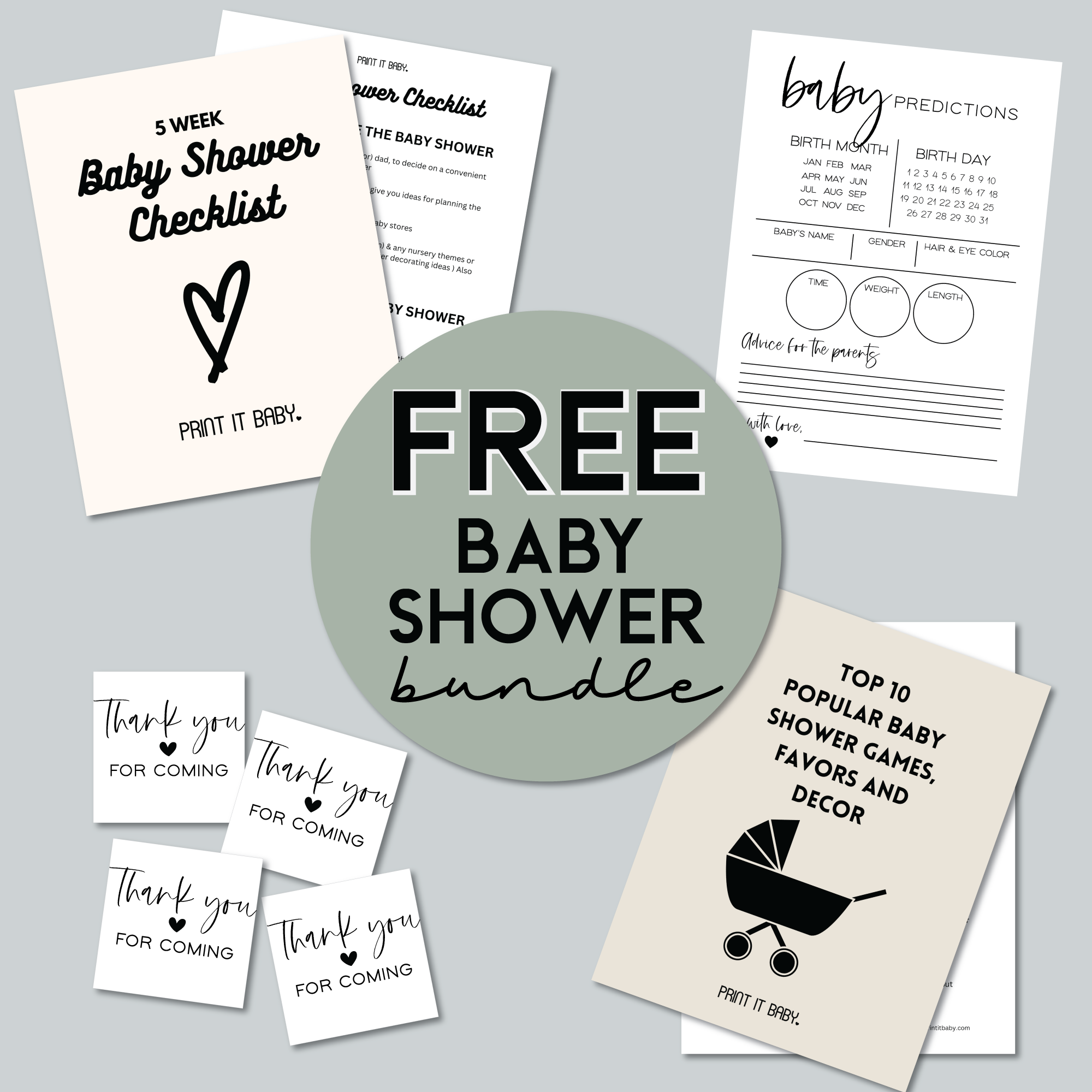 baby shower checklist • prediction cards • ebook • favor tags
---
A "Sip N See Baby Shower" is where guests come to see and celebrate the newborn baby after he/she has arrived.
It is also perfect for adopted babies - giving the new parents a chance to show off their new little one!
A Sip and See baby shower can be a casual event, where guests stop in, visit, sip on punch and munch on snacks.
Or it can be a stylish occasion full of decadent desserts, designer decorations and tons of family and friends!
---
easy sip n' see favors and activities
Sip n' See Wishing Tree
Have a wishing tree set up so guests can write their wishes for baby on a tag and hang them on the cute tree. Below are printable baby shower wishing tree tags.
2x3" tags - print onto card stock - trim - punch a hole and add twine or string have guests fill in their well wishes for baby and hang on the wishing tree.
Sip n' See Favor Ideas
For a sip n' see, you generally won't play many baby shower games - it is more of a "stop by and grab a snack, a drink, a favor and give your well wishes to the new baby and mom."
These succulent baby shower favors are the perfect thing to hand out to guests as a way to thank them for coming.
---
free printable kids coloring christmas bundle - 100 pages!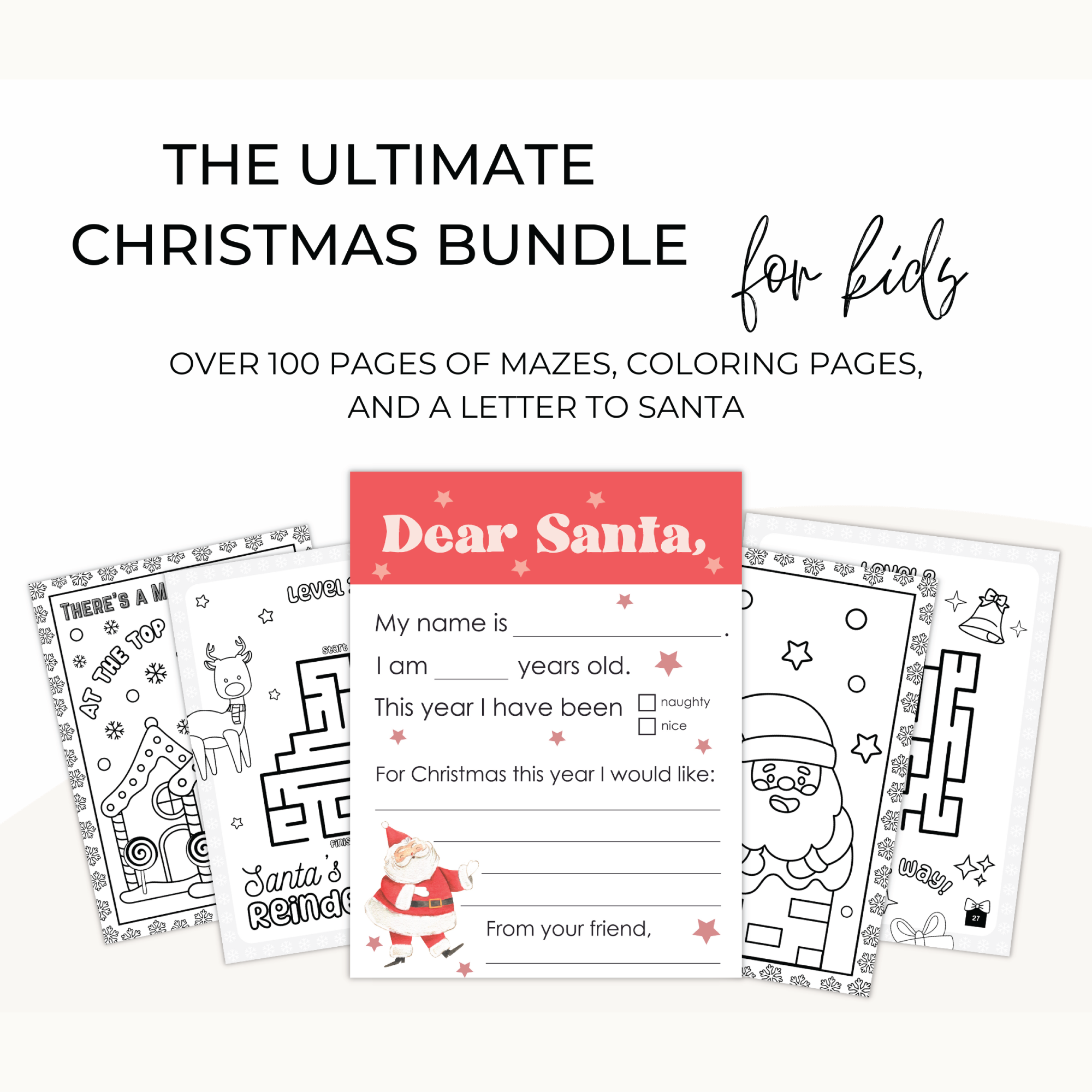 get your free coloring and activity pages
more Sip N See Baby Shower Ideas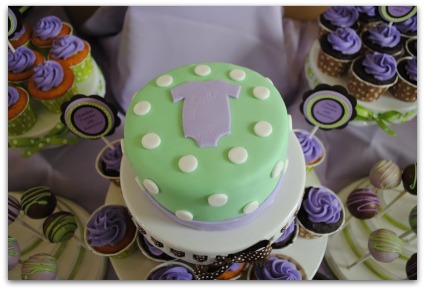 This new style of baby shower is becoming so popular due to the fact that everyone wants to see the baby!
At traditional baby showers, the baby has not yet arrived - guests come to give their well wishes but it is so much more exciting when there is a new little baby to hold and visit with!
Sip N' See Baby Showers also allow the new dad to be more involved in the celebrating!
We recently came across an amazing event, planned by the talented Angela from "Invites & More by Angela."
Every little detail is perfect! The green, purple and brown colors she used look wonderful together! Below are several pictures to inspire you!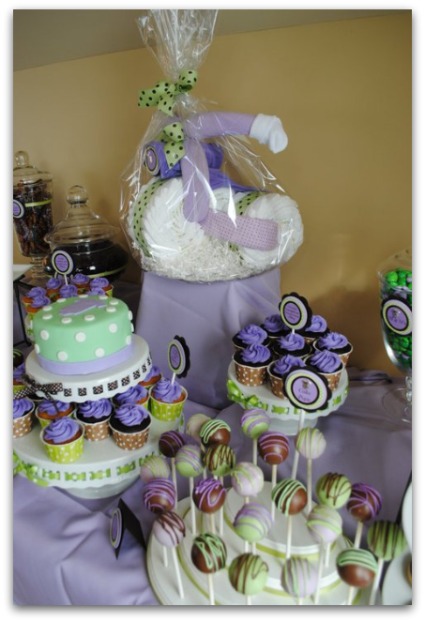 Such a sweet and simple cake - I bet it was delicious!
The added cupcakes are a great idea, giving guests a choice between cake or cupcakes.
The soft greens and purples are beautiful!
Check out the tricycle diaper cake! The little baby socks as handles are so cute!
Get instructions for making cute tricycle diaper cakes here.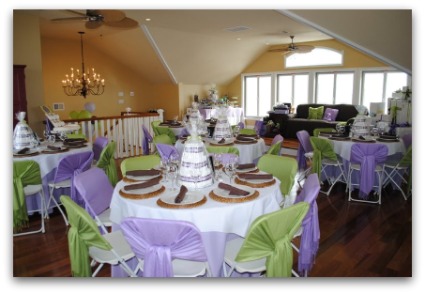 What a stunning idea to tie matching fabric around each chair!
This really ties the whole room together and gives the baby shower such a warm and inviting look and feel.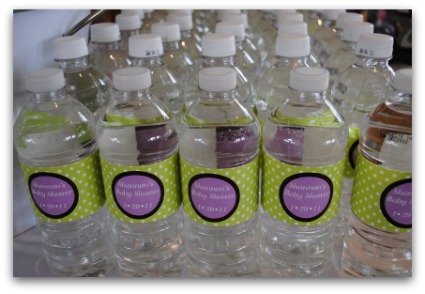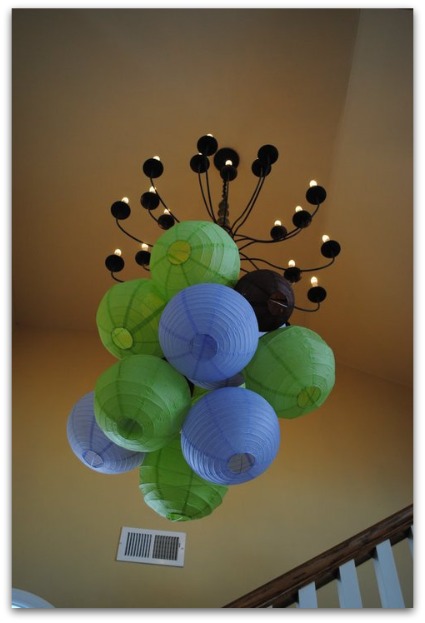 If you have a Hobby Lobby nearby, they offer paper lanterns in all colors and sizes for a great price!
You can even add twinkle lights to them for a pop of light!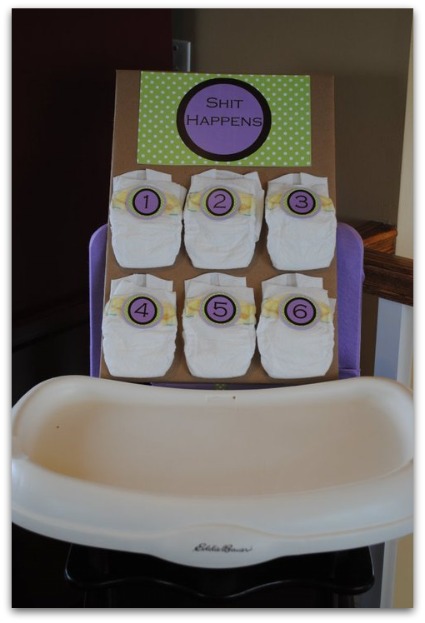 Love this crafty spin on the Dirty Diaper Game!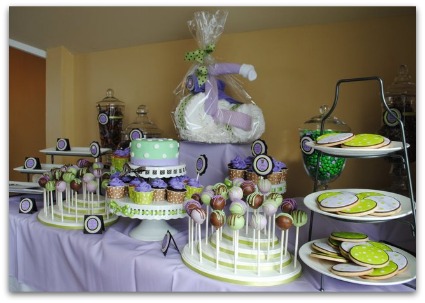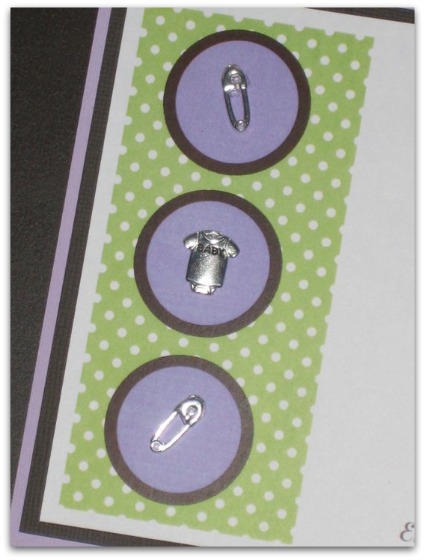 Such cute baby shower invitations!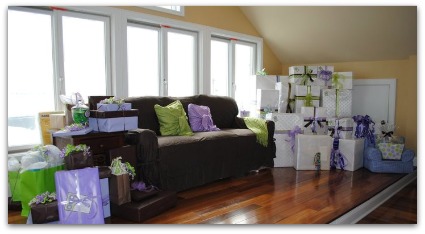 Love how the pillows have matching fabric tied around them! - and the presents are all color coordinated ~ Perfect attention to every little detail!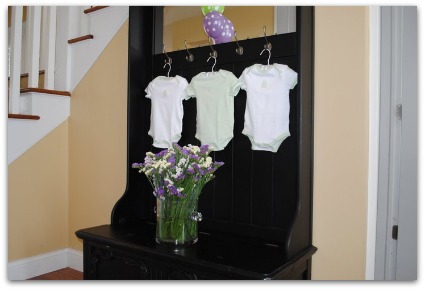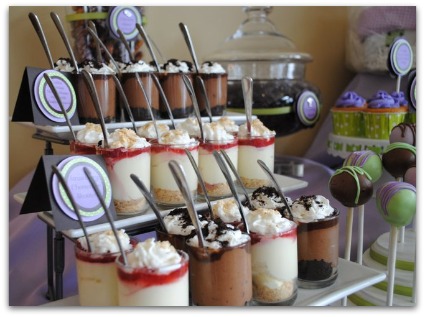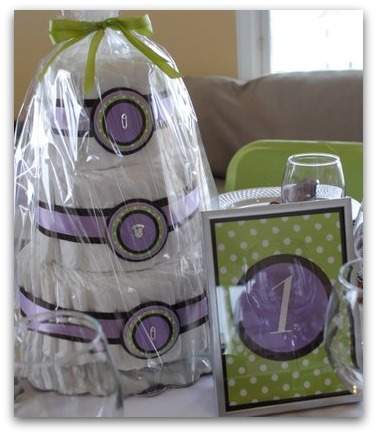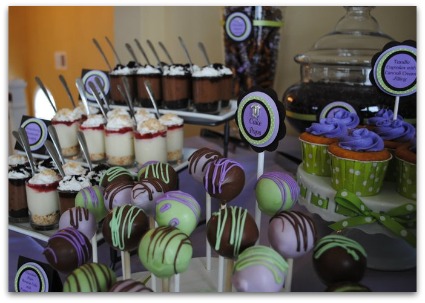 The pictures from this Sip N See are so detailed and inspiring!
You can take the cute and creative ideas used and apply them to any shower theme!
Thank you Angela for letting us share your party with everyone!

free pregnancy prompts for journaling - helps to reduce stress & anxiety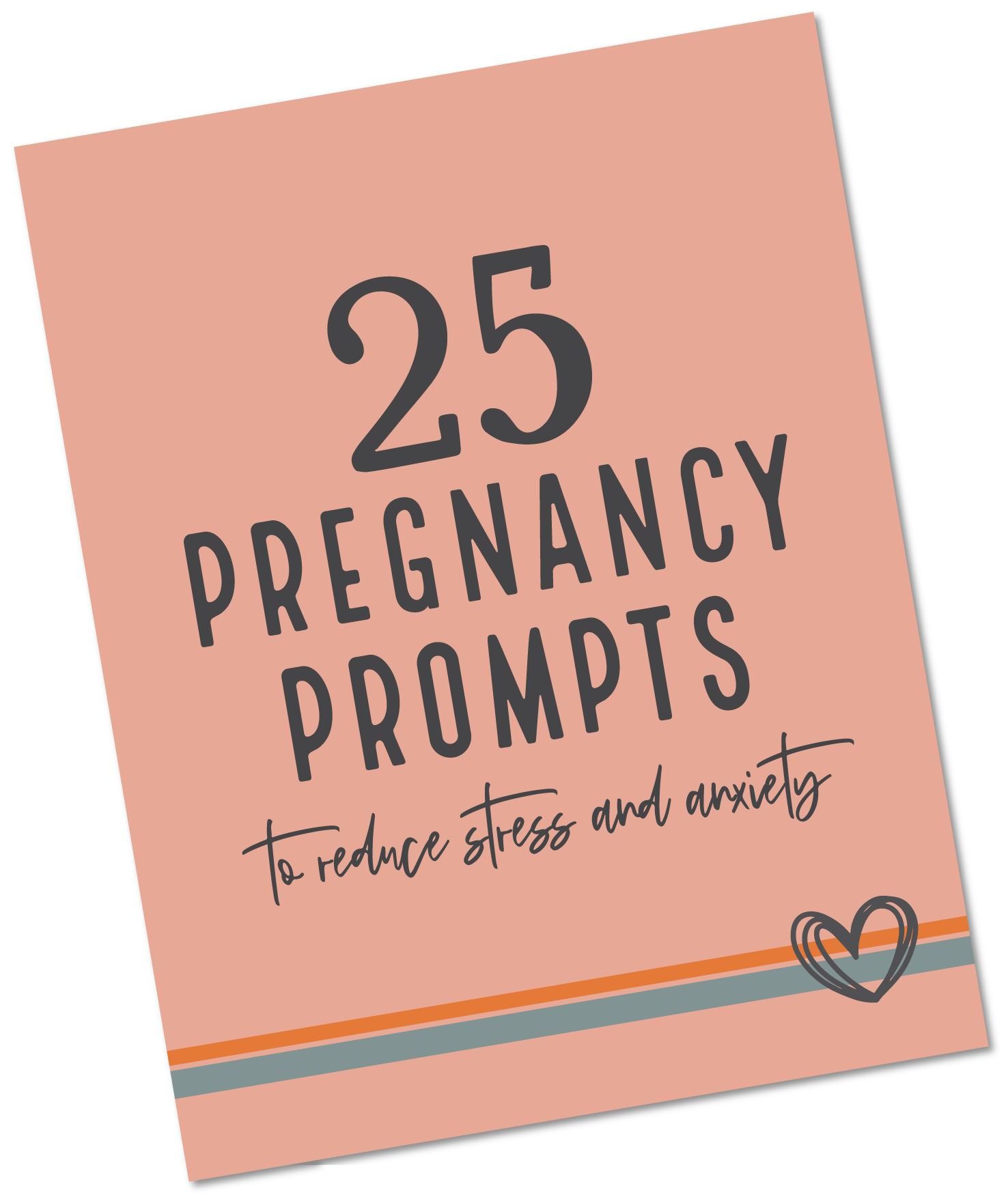 Reduce pregnancy stress with these helpful daily prompts for expecting moms