Easy, DIY Citrus Sugar Scrub Favors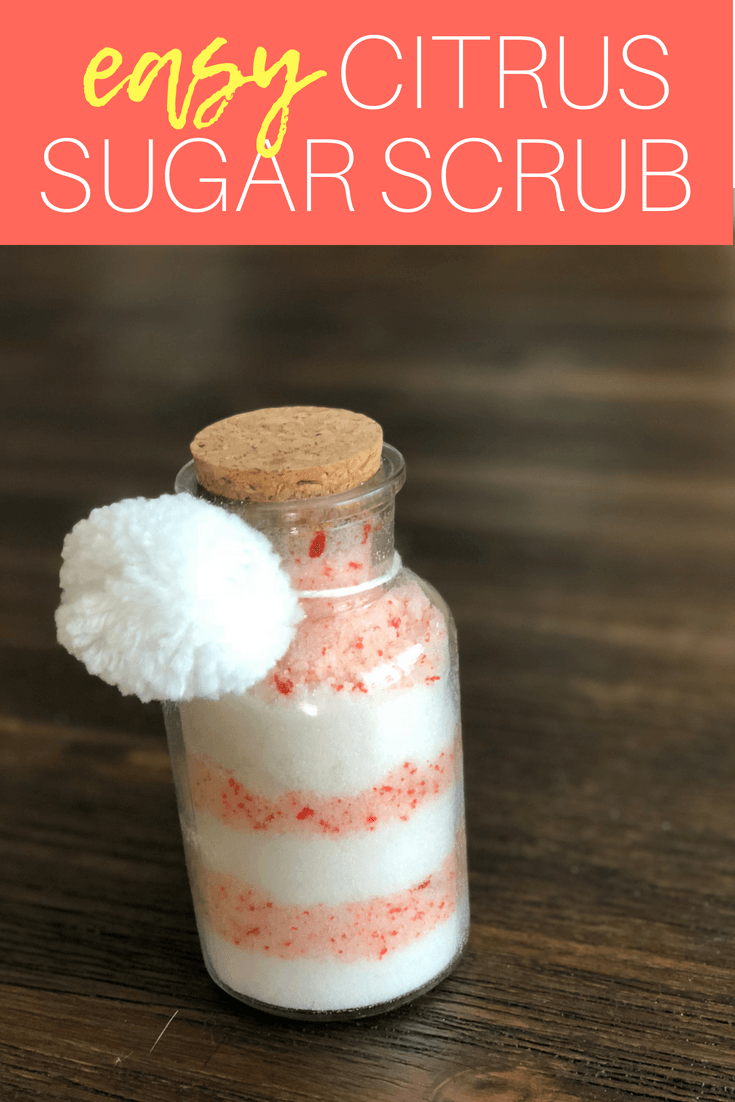 This is one of my favorite, go-to party favors to make! Sugar scrub favors are so simple, and the best thing about them is how versatile they are.
You can easily switch up the color or scent to match whatever party theme you need!
The color and scent that I chose this time around is a grapefruit citrus theme. I colored half of the batch reddish orange, and left the other half white.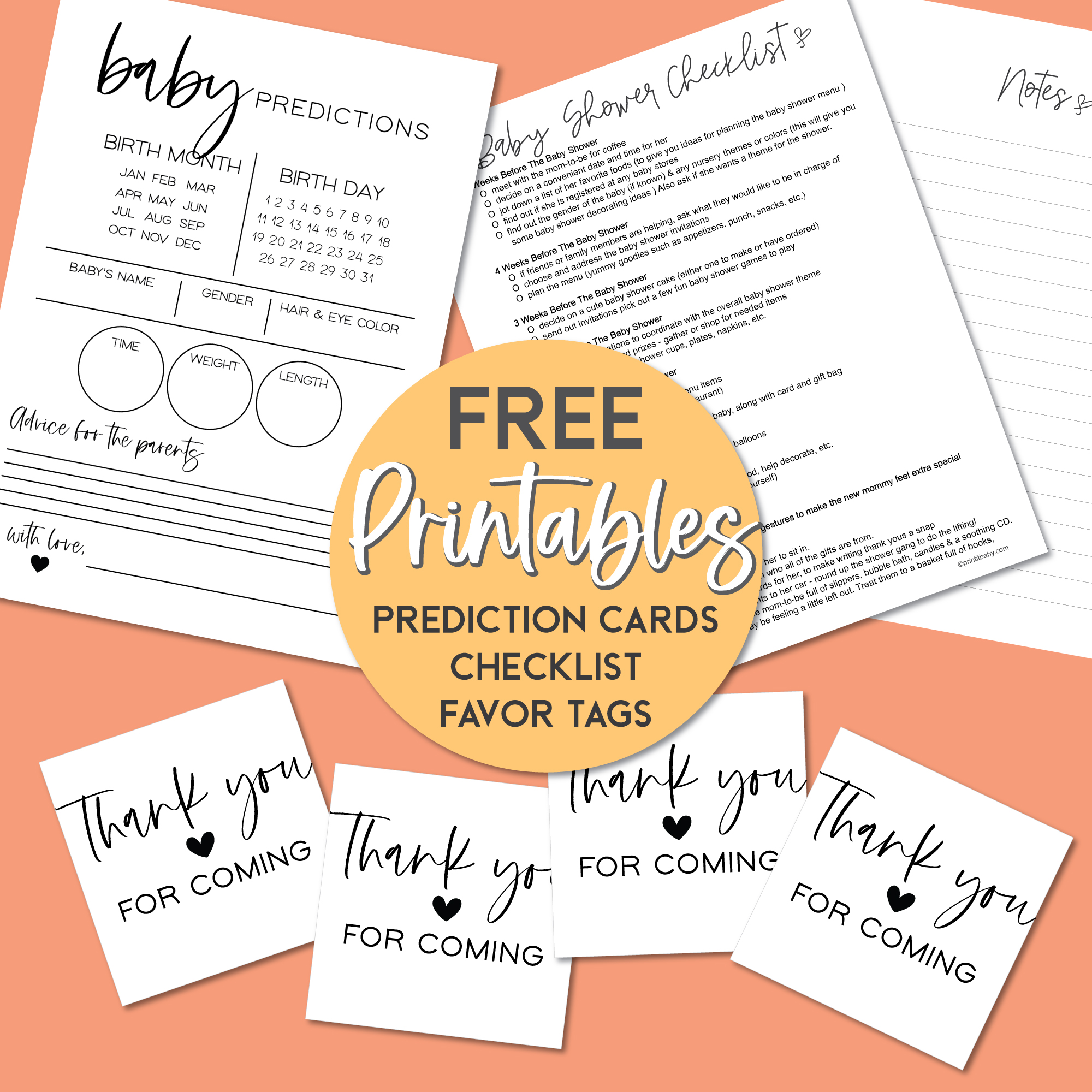 GRAB YOUR FREE PRINTABLES HERE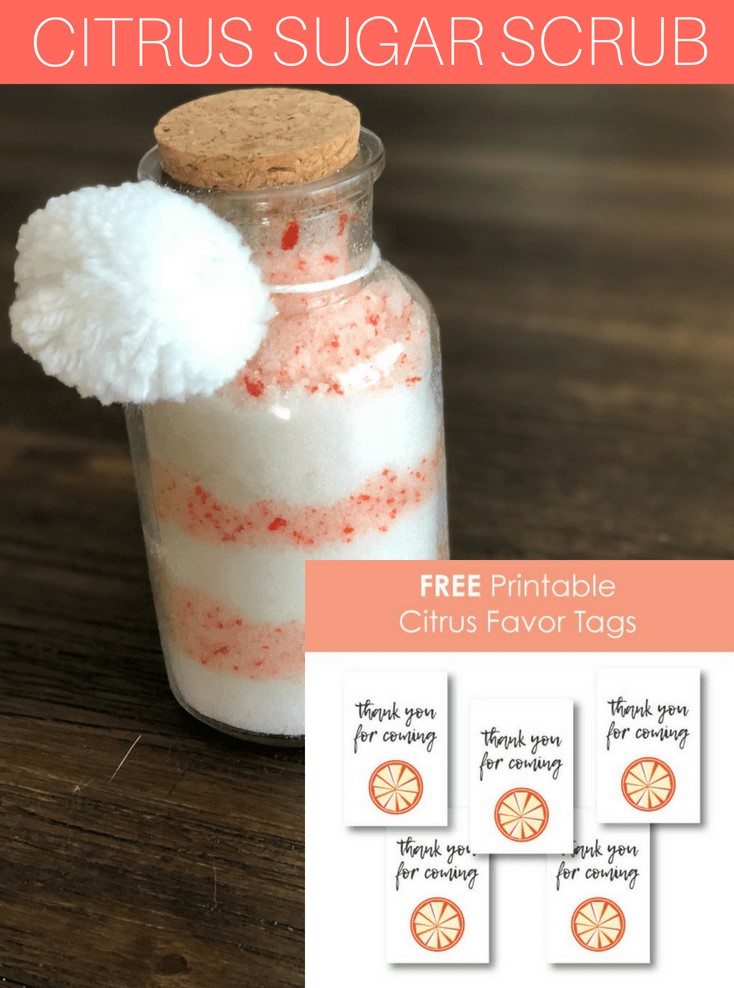 And ... I whipped up some free printable citrus-themed thank you  tags. Print them out and tie them around your sugar scrub favors for instant cuteness!
You can grab them at the bottom of the page. :)
This recipe is super simple and only includes a few ingredients.
You will need:
Sugar
Coconut oil, melted
Food coloring (optional)
Essential oil (optional) - I forgot to include it in the picture above, but I added grapefruit essential oil.
The amount of each ingredient depends on how many favors you plan to make and the size of your containers. But a general rule of thumb is 2 Tbsp of coconut oil to every cup of sugar.
And then add a few drops of food coloring and essential oil until you get your desired color and scent. I always add 2-3 drops of each, stir and see what it looks/smells like, and then I add more if needed. (I used food coloring gel, pictured above - because this is all that I had on hand at the time - I recommend using liquid food coloring - it mixes easier and will give you a smoother look.)
In reality, to make these sugar scrub favors, you only need the sugar and coconut oil. The two of those mixed together make a heavenly combo! You can even eat it - try it, it's pretty yummy! But it's pretty fun to get crafty and make different concoctions. (pink peppermint is one of my favorites!)
Amazon has a huge selection of essential oils if you need them.
In addition to a sugar body scrub, this also works great as a lip exfoliating scrub. If you want to make lip scrub, you can find cute lip containers at any craft store, or on Amazon.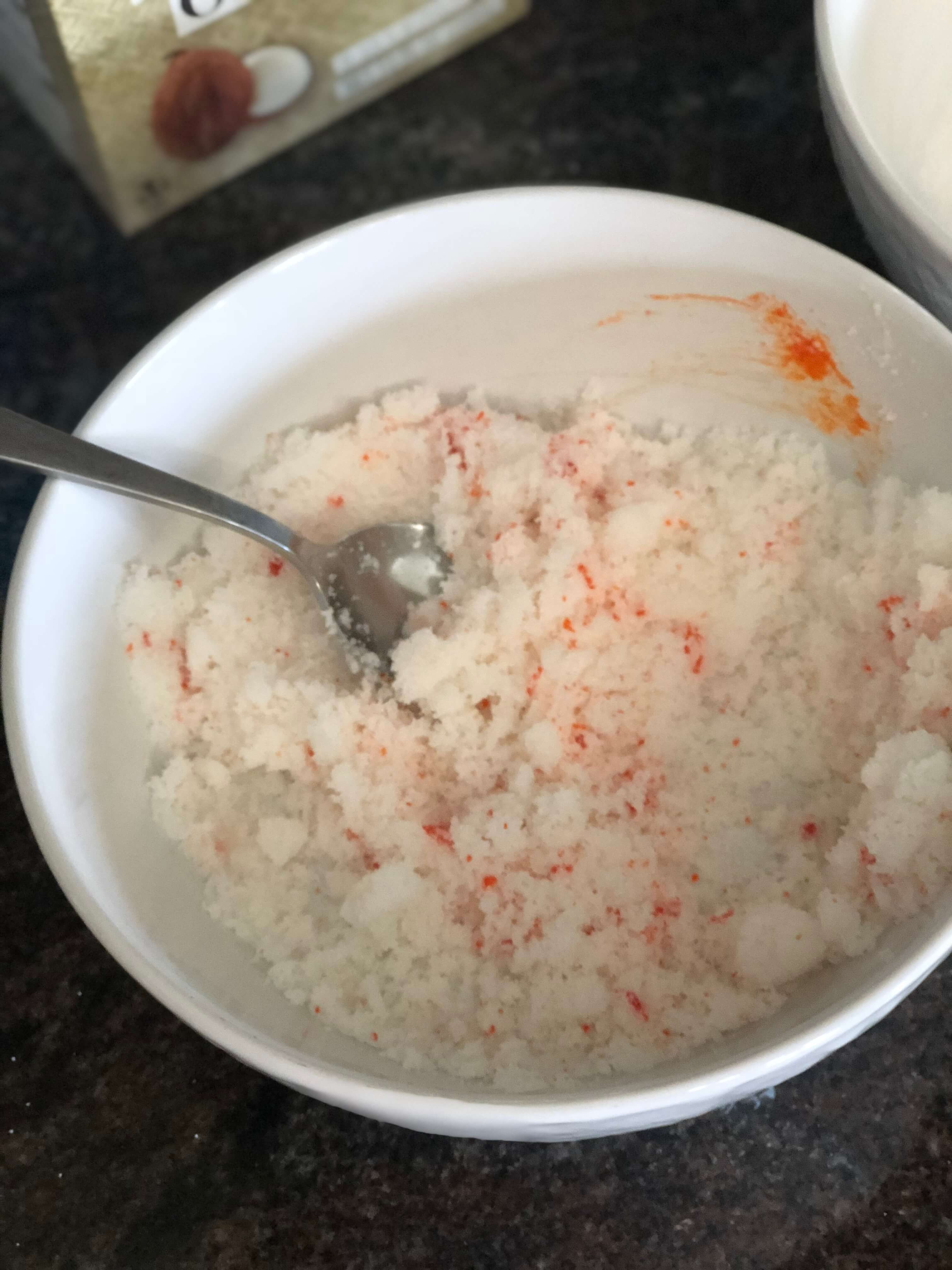 Above is the basic consistency you will want to have. This is a drier scrub compared to some of the super-oily versions.
For this recipe, I did a layered look of white and orange stripes. 
You will need 2 cereal-sized bowls - put 1 cup of sugar in each bowl. Add 2 Tbsp coconut oil to each bowl. Stir. Add food coloring to one bowl (sometimes I add yellow/lemon oil to the other bowl instead of leaving it white - this gives the jar an orange and yellow striped, citrus look - which is pretty cool too.)
Containers For Sugar Scrub Favors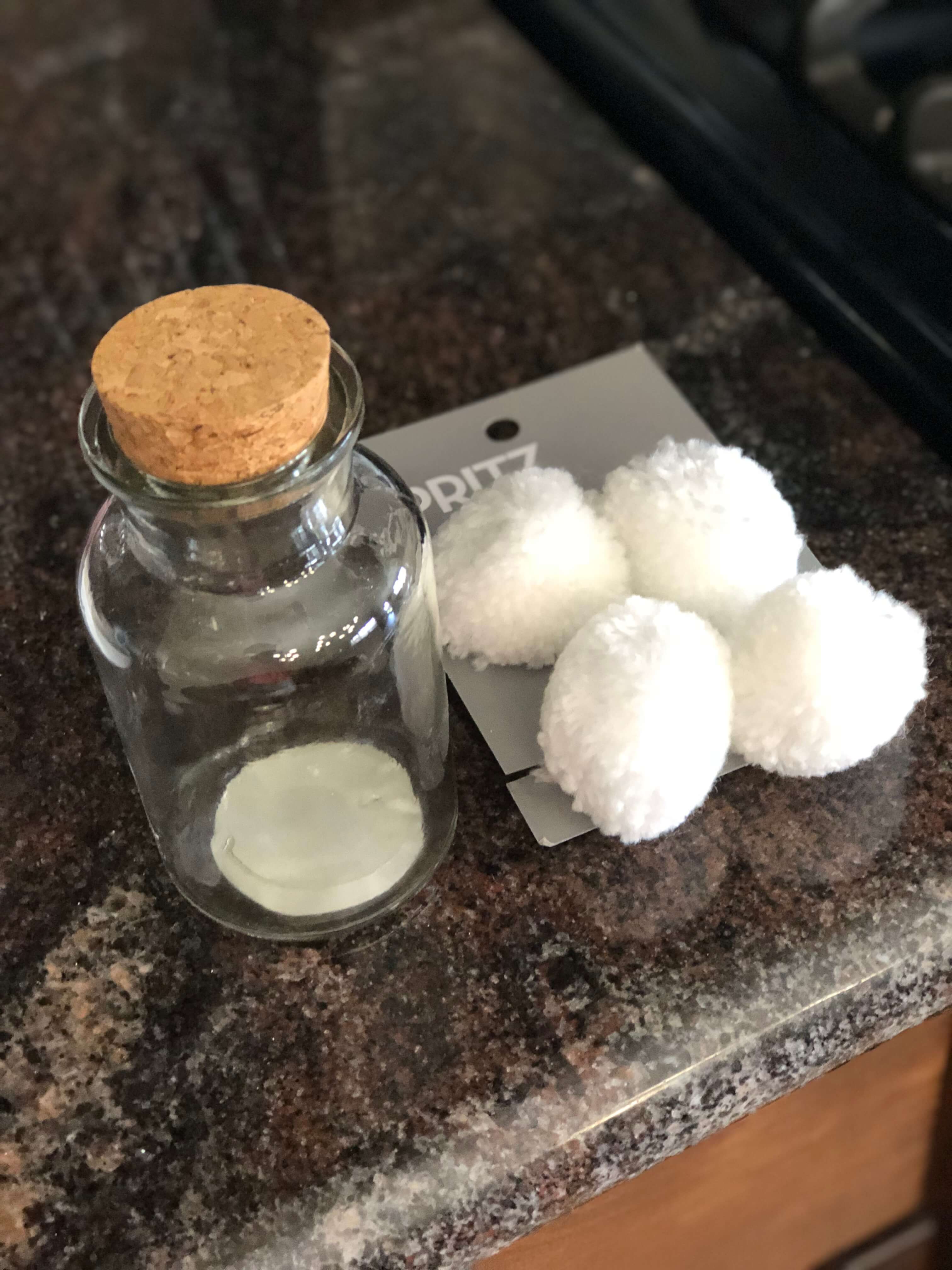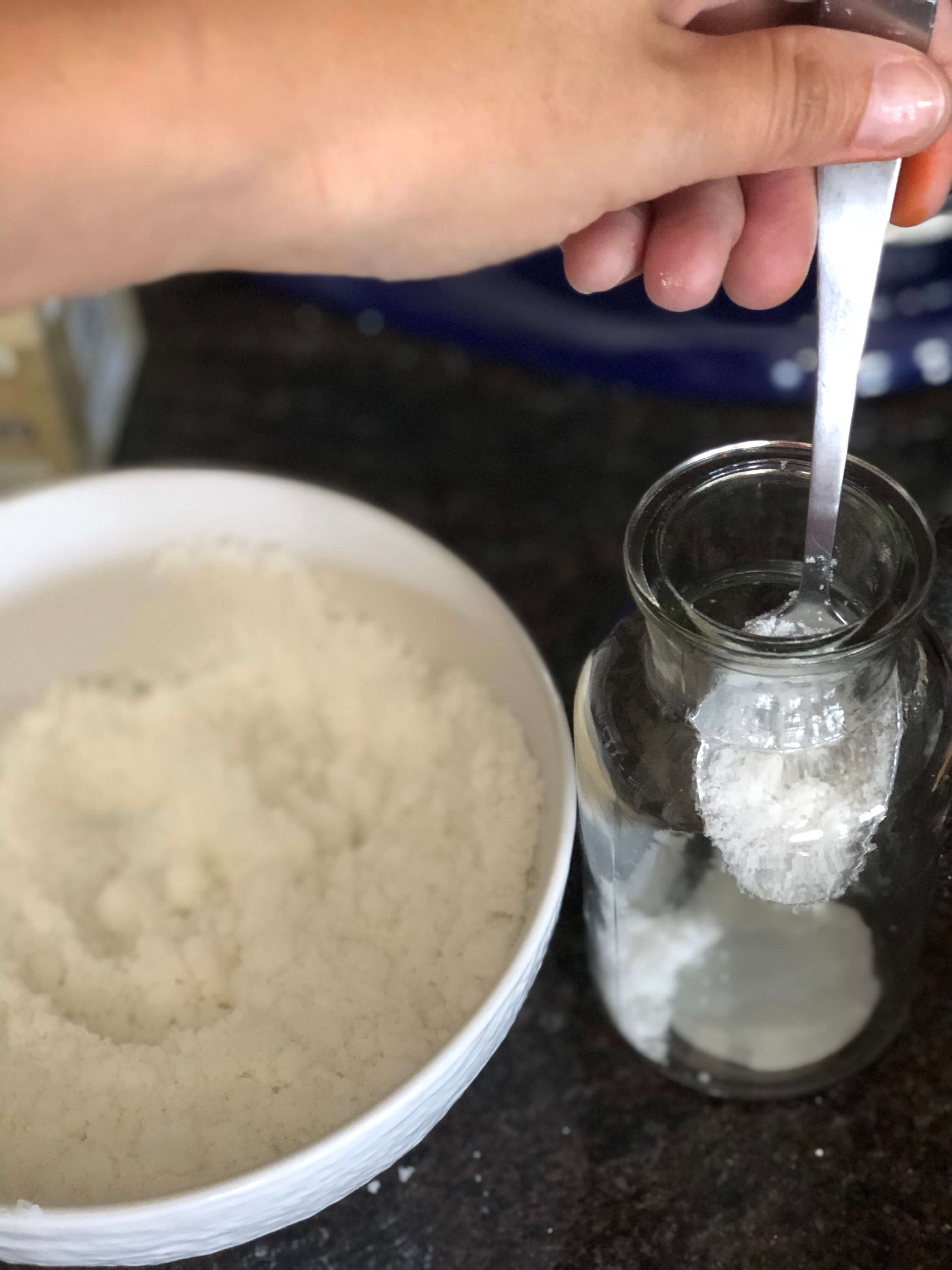 Stir both bowls until all mixed in. Begin to add the first layer of sugar scrub by gently spooning it into your container. 
I found these cute containers at Target.
Tap the bottom of the bottle onto the counter in between each layer, so the sugar gets packed down and doesn't shift around.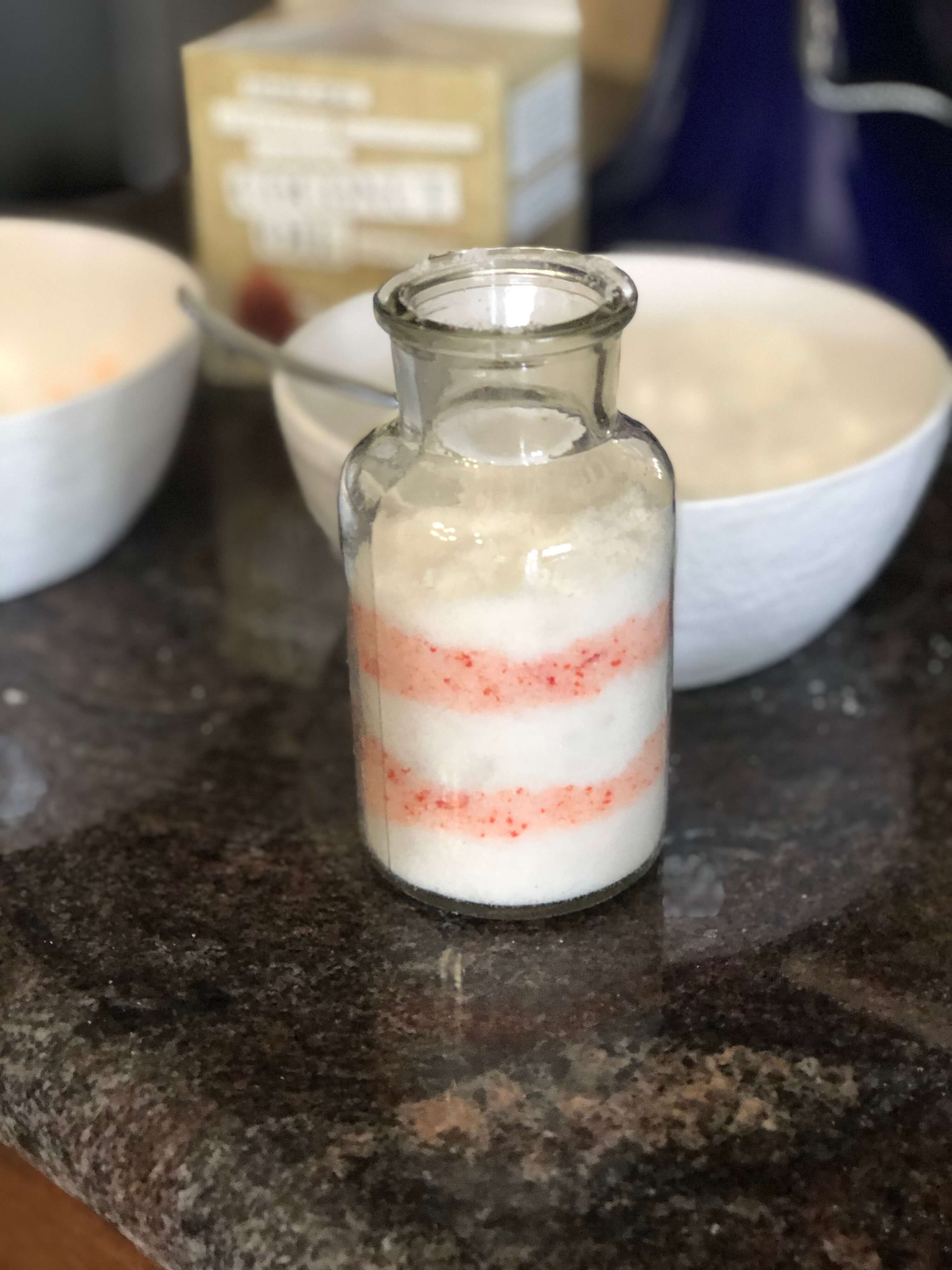 When you are done filling the bottle, take your finger and carefully push down on the top layer - just to make sure it is compact and won't mix together if the bottle gets shaken. 
You also might want to add a strip of cute washi tape over the top of your container to secure it well.
Tie a cute ribbon or pom pom (Target :)) around the bottle - and don't forget to add a favor tag, thanking all of the guests for coming to the shower!
---
FREE Brown Sugar Scrub Recipe - With FREE Printable Favor Tags
---
SEE MORE FREE FAVOR TAGS AND PRINTABLES
FREE PRINTABLE BABY PREDICTIONS CARDS