The Cutest Ideas For Throwing A Yellow Dandelion Baby Shower

Winter woes be gone! This "Dandelion Wishes" baby shower theme is sure to put a smile to those seasonal blues.
This bright and golden baby shower designed by Corrie, owner of "Teacups and Trucks", is sure to warm up this season's wintry chill!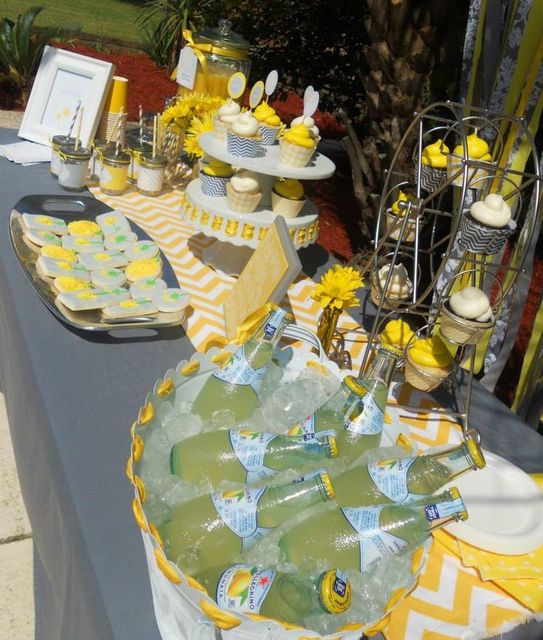 free printable baby shower bundle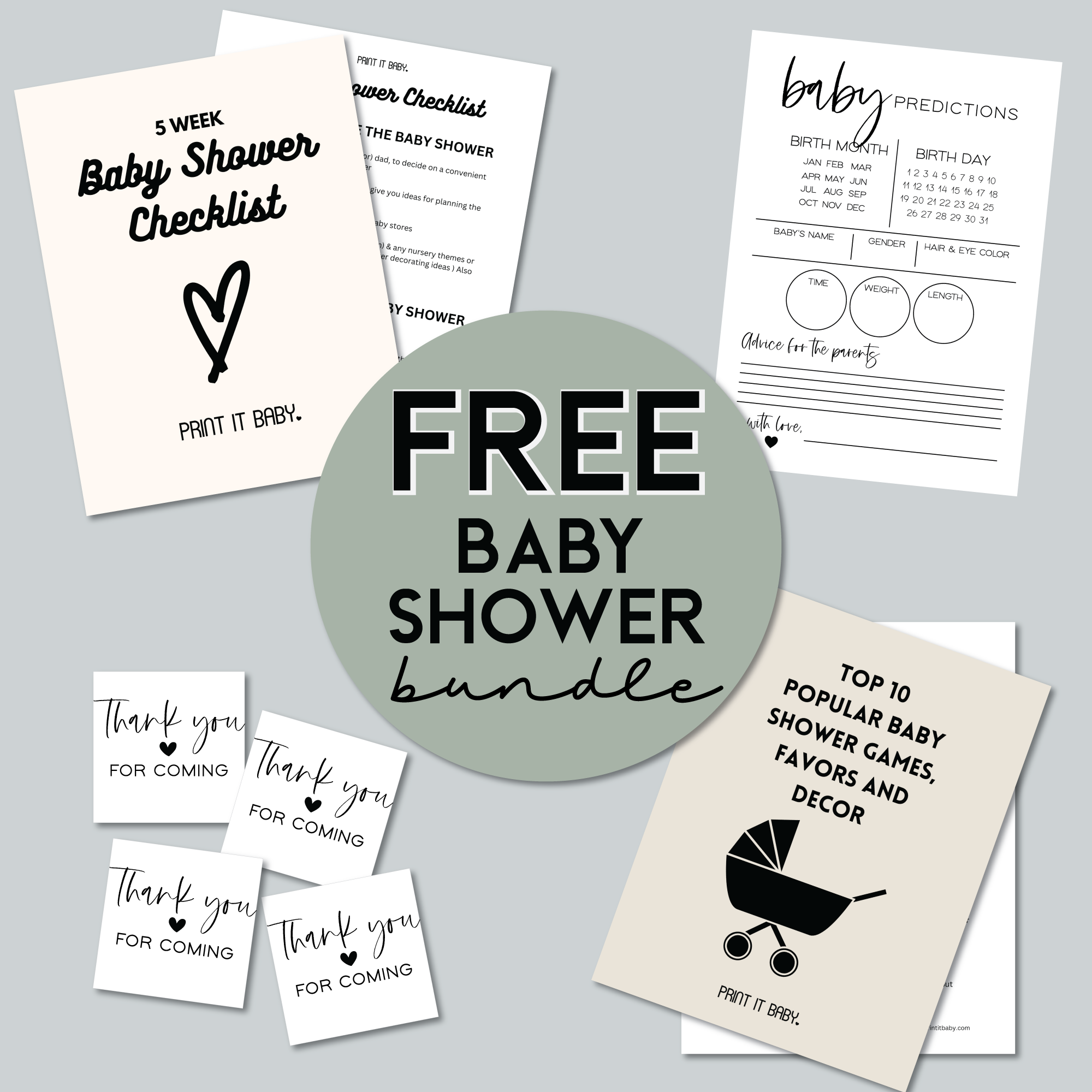 baby shower checklist • prediction cards • ebook • favor tags
---
free printable kids coloring christmas bundle - 100 pages!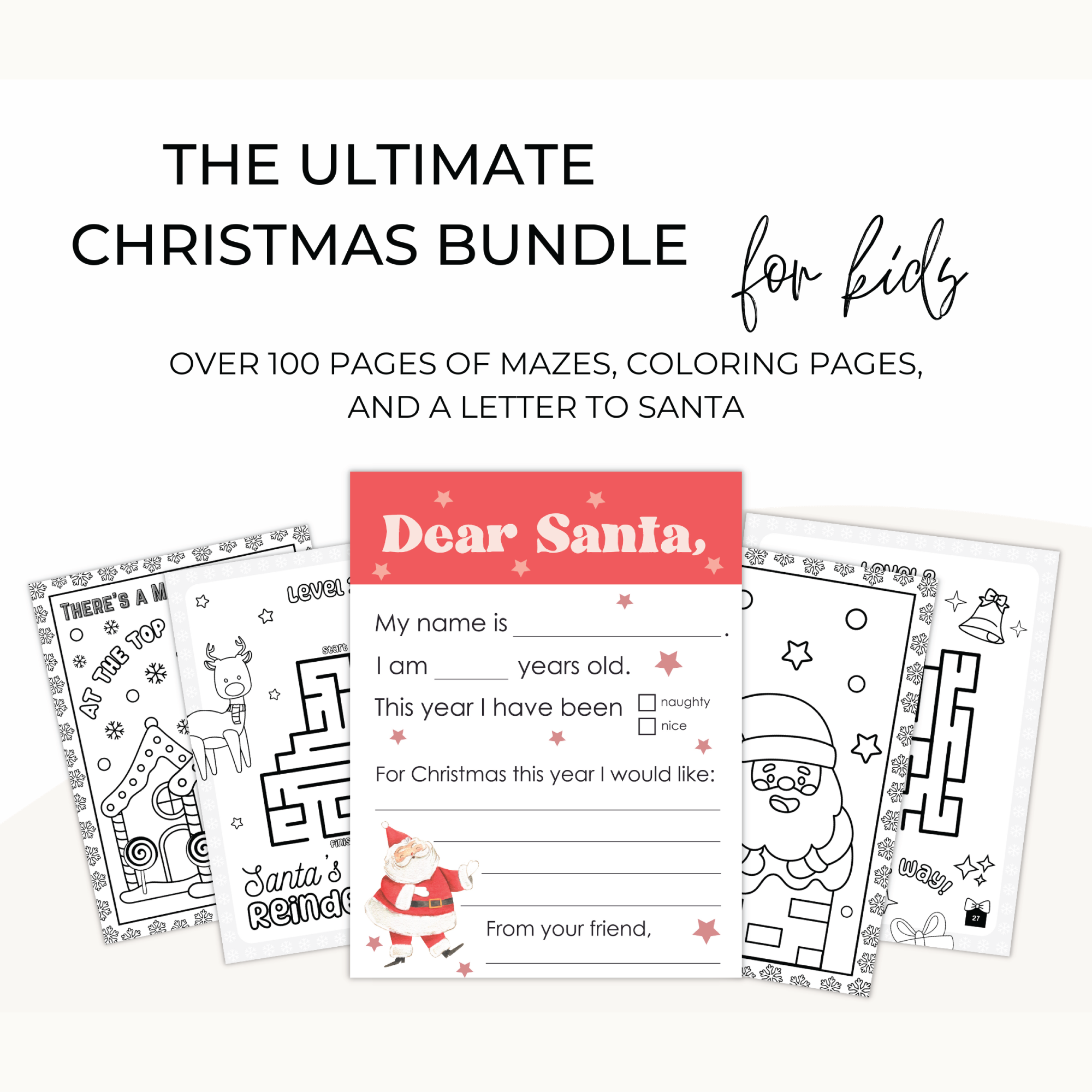 get your free coloring and activity pages
Set up the baby shower either inside or outside. Some locations, despite the lack of sun, can have patio-styled parties year-long!
Also, look at the backdrop to the table-use colored fabrics that match your event's theme and tie the material together with a string!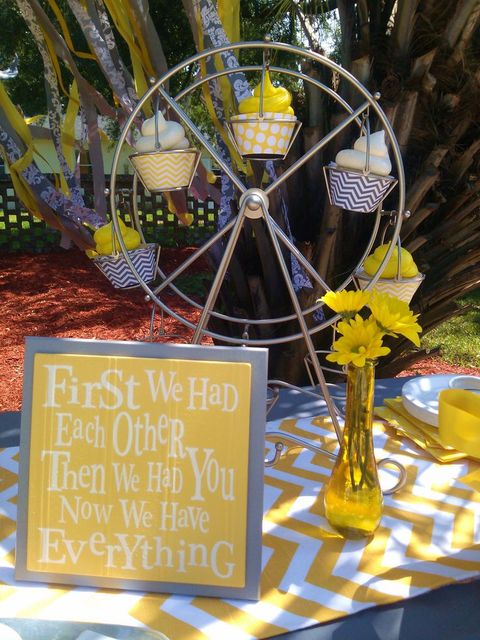 Summer fair in any season! Here's a Ferris-wheel with everyone's most favorite dessert-cupcakes.
Attention to little details is especially important. Consider billboards with cute sentiments or even daffodils in matching colored topaz vases.
We found these cute ferris wheel cupcake holders over at Amazon - you can get them here.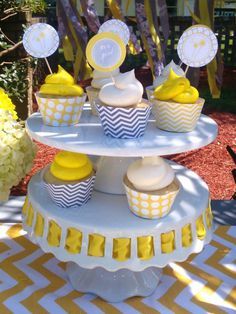 There's also a two story carousel carrying cupcakes! The carousel is simply two cake stands, one on top of the other.
Colors of bright yellow and orange with a little bit of blue and gray keep the treats in the spotlight without causing too much glare.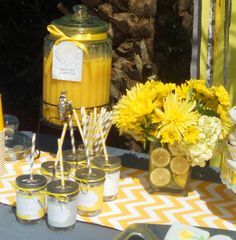 Flavorful, bright drinks, like orange, peach, or mango juice, served in a huge clear container add to the party's illumination!
Serve them in a way that is child-friendly AND cost-effective, jam jars with a circular opening. Don't forget the yellow, blue or gray candy-cane like straws!
The clear vase, filled with daisies, dandelions, daffodils and … lemons, is a simple yet elegant glow to the drink's table!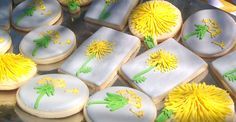 These sugar cookies, designed by Cookie Kaleidoscope, are decorated with dandelions in different ways.
This arrangement can be redesigned for other types of flowers too!
Thank you Corrie for sharing your creativity in baby showers. Contact Corrie Silvers, owner of Teacups and Trucks, at www.teacupsandtrucks.com.
Article written by writer, Sara Khan

---

Printable Yellow Baby Shower Games


You can find these and several other yellow, themed party supplies over at our printable shop.
Vibrant Yellow Dandelion Tablescape Idea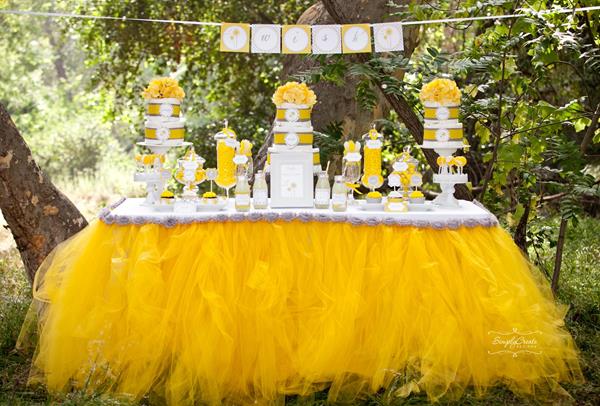 We found this beautiful baby shower table display over at Kara's Party Ideas - the table skirt is just adorable and can be made by tying strips of yellow tulle to a long piece of thick elastic and wrapping the elastic around the edge of the table. Add gray flowers to the top, if desired.
---
more popular yellow baby shower themes
Be Sure To Hop Over To Our Baby Shower Cake Gallery and Get Inspired From 100's of Reader Submitted Cakes
free pregnancy prompts for journaling - helps to reduce stress & anxiety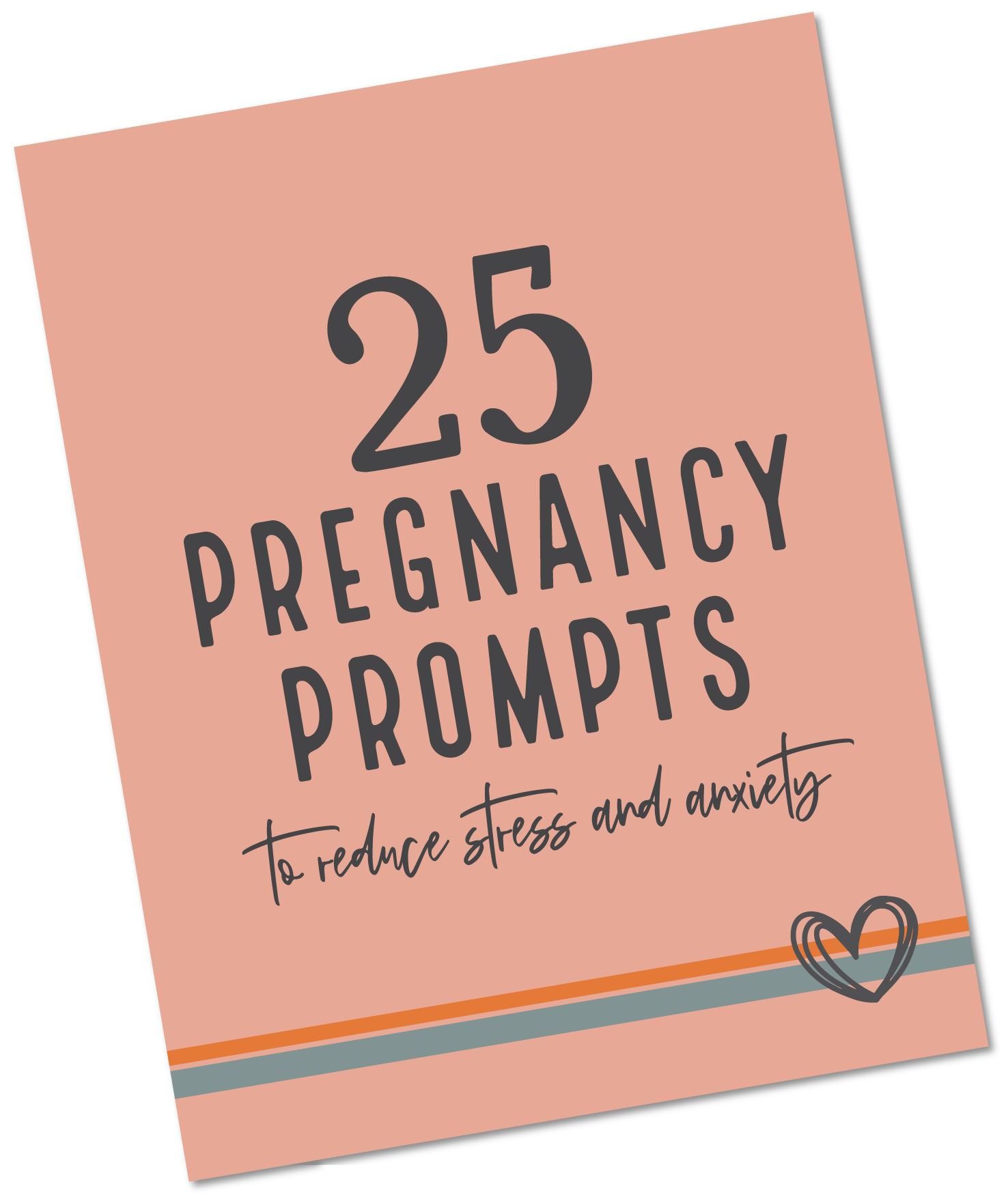 Reduce pregnancy stress with these helpful daily prompts for expecting moms