How To Host The Perfect
Airplane Baby Shower
You are about to be armed with the cutest airplane baby shower ideas for hosting an amazing shower! It will have guests flyin' high with excitement! 
We have been dreaming up tons of creative ideas that are all about planes! There are tons of darling possibilities when it comes to an airplane baby shower theme!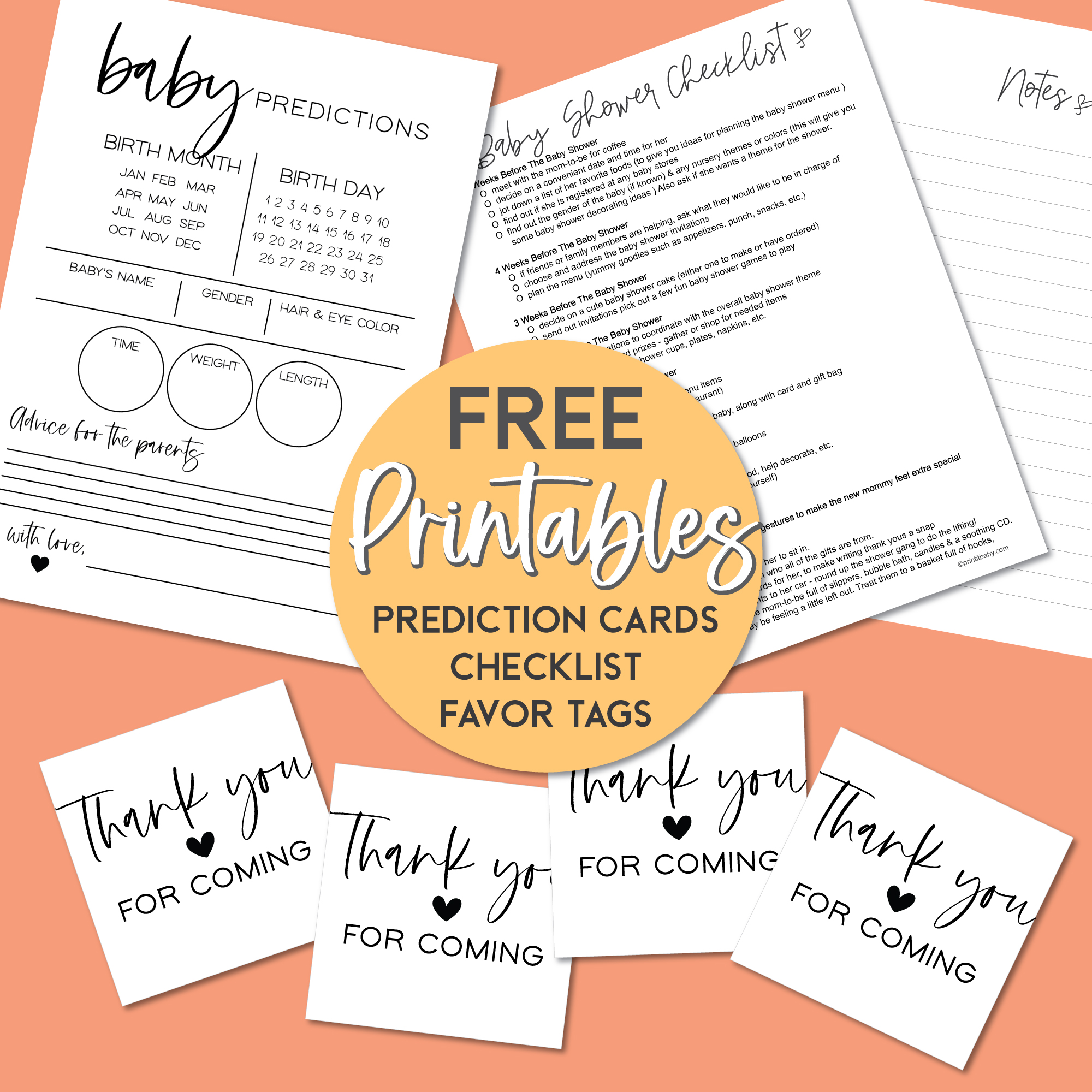 GRAB YOUR FREE PRINTABLES HERE
FREE Printable Airplane Clipart Decorations
We designed these free printable airplanes just for you!
Simply click on the picture to open and print.
They come in blue and green and will transform the baby shower into an aviator's dream!
You can print them onto white card stock and cut out - or, if the colors do not match your baby shower colors, you can print a copy onto card stock, cut out, and use as a tracing template to trace the airplane shape onto colored card stock or scrapbook paper (plaid or polka dot patterned scrapbook paper looks extra cute!)

There are so many fun uses for this printable airplane clipart!
• Use to make airplane baby shower invitations

• You can attach them to a strip of ribbon and wrap around napkins for instant napkin rings (insert utensils in through the ribbon)
• Attach a lollipop stick or Popsicle stick and use as cupcake picks or food picks
• Attach to a strip of ribbon and wrap around vases or pillar candles
• String several onto thin ribbon to make cute baby shower garland
• Attach clear fishing line and hang from the ceiling over the main food or present table.
Let your imagination run wild!
---
Vintage Airplane Party Supplies
---

For some clever, DIY airplane shower invitations - make a rectangle shaped airline ticket on the computer. Type:

"(Parent's last name) AIRLINES"
The official Baby Shower airline
Flyer's Name: (the guest invited)
Arrival Location: (the shower address)
Flight Date: (party date)
Flight Time: (party time)
2/3 of the way down you can print dots vertically to make the ticket look perforated
A light meal will be served. Check in at terminal

If unable to make flight, please call "hostess name", your ticket agent" at (your phone number)
---
Sweet Baby Wishes In A Suitcase: Special Delivery Airmail For A Vintage Airplane Party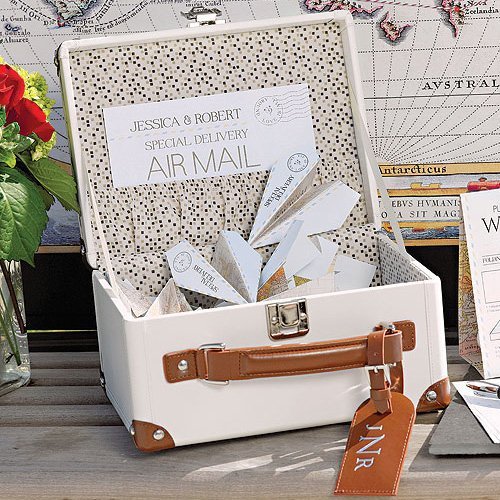 Have guests write down their best wishes and advice to the baby and new mom on these cute paper airplanes - and place them in the suitcase. So adorable! You can grab them here.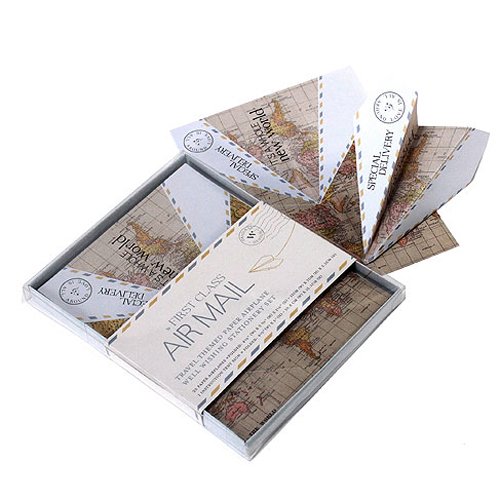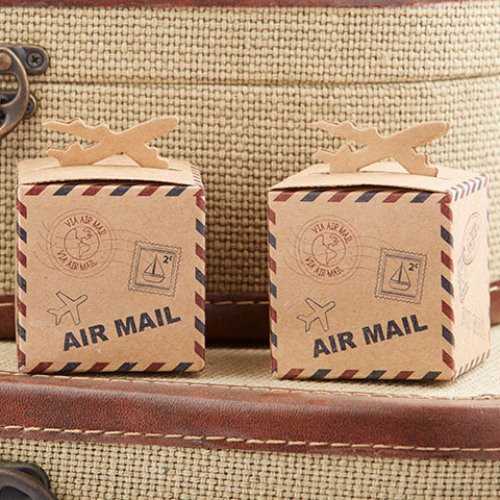 You can find these vintage airplane favor boxes and supplies here.
---
Airplane Baby Shower Decorations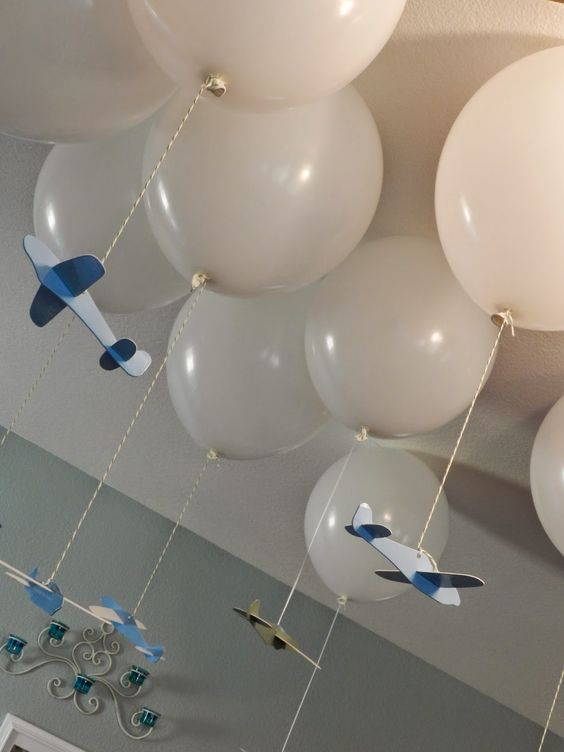 For some cute airplane baby shower decorations, fill several white balloons up with helium, to make a clouds. Then hang lightweight paper or foam airplanes from each cloud.


Place the baby shower favors in an opened vintage looking suitcase


Carve a watermelon into an airplane and fill it with fresh fruit. Here are the instructions: http://www.wikihow.com/Carve-a-Watermelon-Airplane


For favors, hand out bags of peanuts


For yummy airplane baby shower food ideas: make a batch of cut-out sugar cookies and cut with cute airplane cookie cutters. You can also use the cookie cutters to cut out sandwiches, fruits and cheeses.


For a cute baby shower centerpiece, buy a big plastic toy airplane and fill it full of baby goodies such as onesies, socks, rattles, washcloths and airplane-themed clothes


Make a "Baggage Claim" sign so guests know where to put their gifts


Check out our "Precious Cargo" baby shower theme for cute airplane baby shower cake pops, snacks, and airplane party banners and supplies!


Fill a large glass vase 1/2 way full of peanuts and top it off with a pillar candle


Place a smaller glass cylinder vase into a larger glass cylinder vase. Put water and flowers into the smaller vase. Carefully pour peanuts (in the shell) down in between the 2 vases. It will give the appearance that it is one large vase filled with flowers and peanuts. This is such a cute idea that came from one of our readers, Stephanie


---
Easy Airplane Party Favor Ideas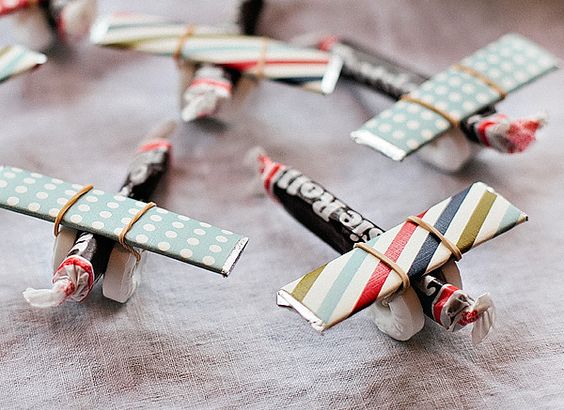 Aren't these airplane party favors just the cutest?! We are in also in love with the simpleness of them! To make these easy DIY baby shower party favors:
purchase several sticks of gum (you can even wrap them in scrapbook paper if you want to match the baby shower colors)
you will also need white wintergreen Life Savers, long skinny Tootsie Rolls and rubber bands
string the ends of each rubber band through 2 Life Savers
insert a stick of gum through the ends of the rubber bands (as shown in the picture)
add a Tootsie Roll to the center of each one - so cute!
Cute ideas for airplane baby shower plates and napkins and other fun supplies!
Return from airplane baby shower ideas -
see more cute themes
Visit Our Baby Shower Favors Page
Adorable Boy Baby Shower Ideas

FREE PRINTABLE BABY PREDICTIONS CARDS