50+ Baby Shower Invitation Wording Ideas
free printable baby shower bundle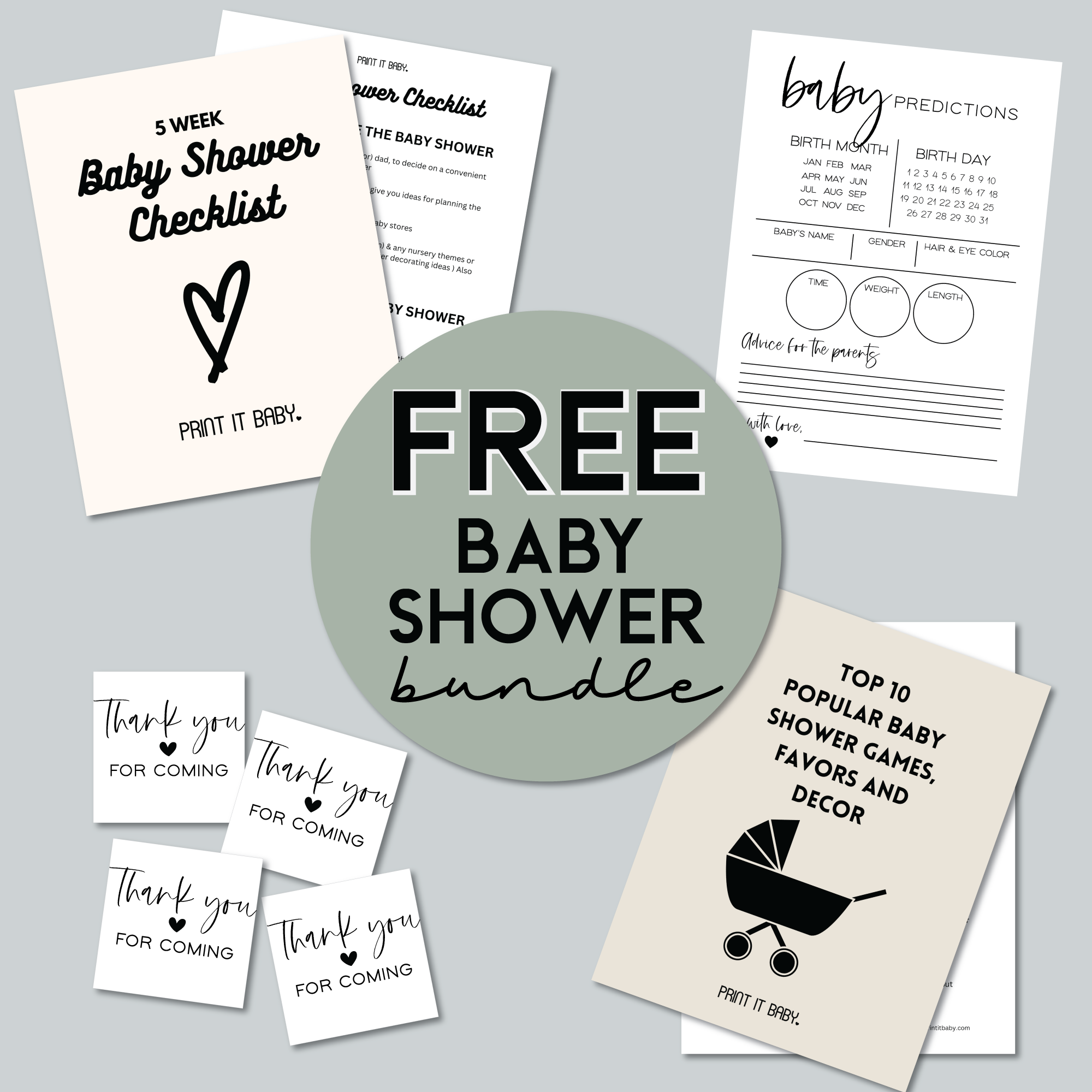 baby shower checklist • prediction cards • ebook • favor tags
---
Page 2 of our Baby Shower Invitation Wording Ideas
Below are even more cute and creative baby shower verses to add to your homemade baby shower invitations.
free printable kids coloring christmas bundle - 100 pages!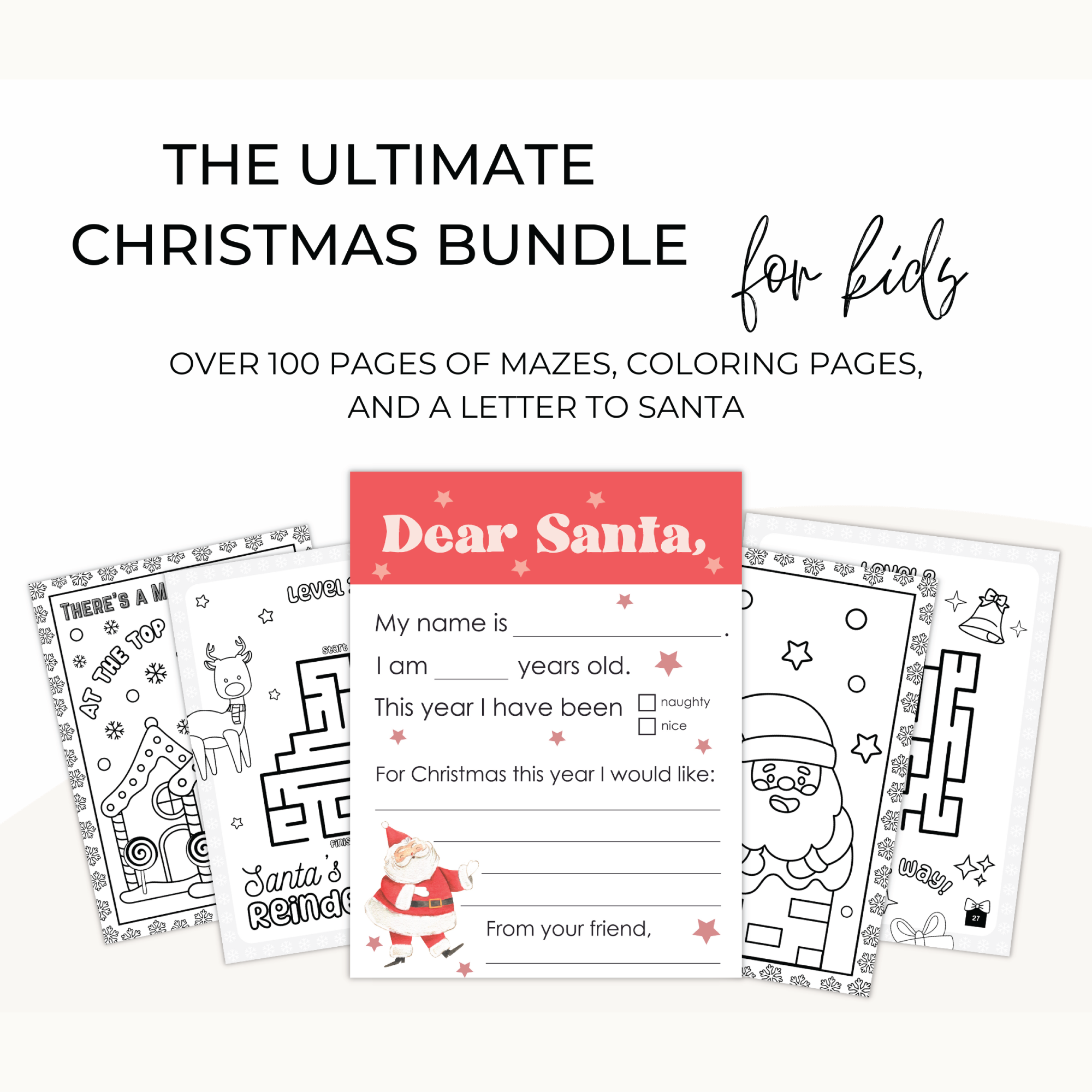 get your free coloring and activity pages

---
Twinkle Twinkle Little Star,
How We Wonder Who You Are,
A Little Girl or Little Boy,
You're sure to bring A lot of Joy!
Invitation Verse For A Boy

She's waited a long time for her bundle of joy,
(mom-to-be's name) is having a boy!


 _______ & _______ are Parents-to-Be,
While baby is brewing and waiting to see...
All of her friends and family
So join our Baby Shower blessings
With lots of food and fun,
And please respond by saying...
You most certainly will come.
-By Carol


Diaper pins and bottles
Rattles and Bows
These are the things
that our new baby brings
-By Celeste
Baby Girl Invitation Verses
Bottles and diapers and bibs and more, 
A baby girl is on the way,
so let's celebrate before the big day!
let's shower the baby with gifts galore! 
Please come to a baby shower for
Mother to be


Bottles and diapers and bibs and more, 
A baby girl is on the way,
so let's celebrate before the big day!
let's shower the baby with gifts galore! 


Please come to a baby shower for 

Mother to be

or...


A baby girl is on the way,
so let's celebrate before the big day!
Bottles and diapers and bibs and more,
let's shower the baby with gifts galore!


Please come to a baby shower for 

Mother to be
     or...
Bottles and diapers and bibs and more,
let's shower the baby with gifts galore!
A baby girl is on the way, 
so let's celebrate before the big day!
Please come to a baby shower for
Mother to be


Invitation Wording Ideas For When Mom (or Dad) Doesn't Like Pink
I'm helping to throw a baby shower for my sister. She's having a girl but does not like the color pink at all. - Brandy
Any ideas for a cute poem or even just something I could write at the bottom of the invite to ask people not to buy pink clothes? I think it's kind of rude to say that but I don't want my sister to get a bunch of stuff she won't use for the baby. Thanks in advance!
1. With our first daughter on the way my husband was the one who didn't want pink so my friends who threw the shower put a quote from him on the invitation "Purple is better than pink" - Omar.  It worked pretty well.  
2. Ten tiny fingers, Ten tiny toes 
Ribbons, and curls, and lots of bows!
Blues, Purples, and Greens galore,
Leave the pink at the store!
---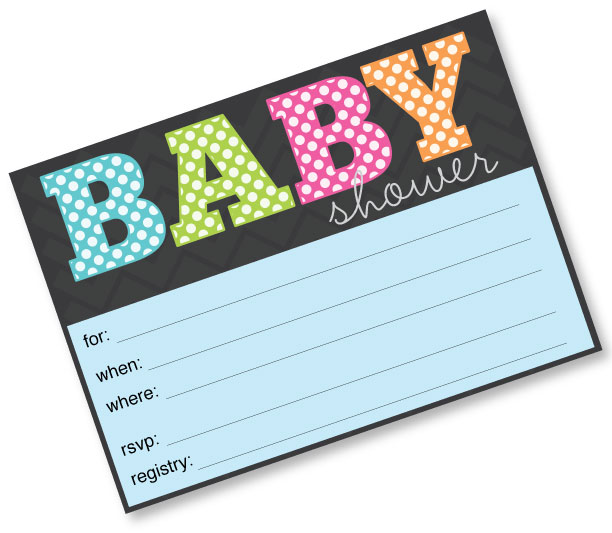 FREE printable baby shower invitation templates
---
There's a precious baby on the way, 
For a first time mother, a very special day 
Help us welcome a new bundle of joy 
A very special angel, a little baby boy!


Oh what fun! Oh what joy!
(mommy's name) is having a baby boy!


Although a baby is tiny and cute
They're not like a remote so you cannot press mute
So please help me with this bundle of joy
And buy him some clothes, diapers or toys!
-By Bianca
Baby Shower Invitation Wording Ideas
Babies are like a 1 year old's drawing. 
Cute ... But out of line!


Help us celebrate the fun!
(Mom-to-be's name) is having a son!


Someone Near
Someone so dear
Someone very special
is almost here...


First came love,
then came marriage,
soon there will be a baby
in the baby carriage!
-By Ashley


They're having a baby,
A new bundle of joy;
A special blessing from God,
Be it a girl or boy.
-By Carla
Baby Shower Invitation Wording Ideas
An invite for a mom not needing any more baby clothes
Her closet is full of tiny pink clothes.
She has too many ruffled socks and hair bows. 
She requests bottles, diapers, and cream. 
She needs blankets, bibs, and soap to get clean.
-By Julie


Little boys come in all shapes and sizes,
Shy, adventurous, and full of surprises.
With misshapen halos and mischievous grins,
small dirty faces, and sweet, sticky chins.
They explore and conquer, romp and run,
So full of spirit and so full of fun.
_____ and ______'s Baby is on the way,
Let's help them prepare for the big day!
-By Christy
Vrroom, honk honk, beep beep, choo choo!
Lets shower (mommy's name) with all things blue!


Ten tiny fingers, ten precious toes,
A sweet hand to hold, and a cute button nose.
Baby (last name) is on (his/her) way, 
join us for (Mommy's name) special day!


-By Melissa
Garden themed baby shower poem idea

Tulips, daisies, carnations white as pearls
(name) is having a little girl
a baby girl as precious as a flower
please join us for a garden baby shower!
-By Marcella

Baby Shower Invitation Wording Ideas...
I'll soon be here to meet you!
I've got lots of fun to share,
And now here's a baby shower
To help my mom prepare.
She may not be the "funkiest" but her intentions are always good,
Her smiles show me she cares for me,
As which she always would,
Her wishes for me are outstanding,
And believable in every way,
I trust her with my heart to never let me go away.
Well I don't want to wear you out,
So I will finish this short and sweet,
Please join me on (date) and surprise me with a treat!
-By Alexus


Love, Joy, and Beautiful Dreams,
All the Sweet Things a Baby Girl Brings


-By Candace

Military Baby Shower Invitation Verse When Daddy is Deployed

Even though Daddy is far, far away,
(Baby's first name) (Last name) is soon on his/her way.
Come join the girls, let's celebrate,
pull out your calendars and save the date!


Poem For An Army Baby
Forget the blue he will be in ACU
-By Haily


Air Force Baby Shower
Look Who's Coming in for a Landing! 
our little Private (last name) is ready to make his landing, so we are planning to prepare for his upcoming arrival.
-By Alex


BBQ Baby Shower Poems


HOLY SMOKES! ______ & _______ are having a baby & you are invited to a BBQ Baby Shower in their honor.
We'll be chilling & grilling before their big day because the little one in pink is on her way!


Twiddle Dee Twiddle Dumb (both parents-to-be first name) had some fun! Buttons and Bows, Pink or Blue, We are having a BBQ!
-By Kathy

Oh what a beautiful Mommy-to-be
(name) waiting for her baby so patiently
Girl or boy - we just don't know
But join us for the shower to see (Name's) glow!
-By Kristen


Second child shower when everything is needed
A new baby to love, what joy, what fun! 
Who knew they'd have another one?
Eight years have passed, and sad to say
Big sister's old things have been given away.
So let's have a shower to show our love,
As we welcome this special gift from above!

Baby Shower Invitation Wording Ideas


Religious Baby Shower Invitation Verse


Sons are a heritage from the LORD,
children a reward from him.
Psalm 127:3

Hey diddle, diddle
The Cat and the Fiddle 
The baby is due
and will be here soon!
Let's shower his mom
As she promises him the moon
And we'll supply
The dish and the spoon


(Father) and (Mother) have a new baby on the way!
We would like to bless them for this special day!
They shouldn't need much, here's what we have to say:
Please bring a dish to freeze so meals will be a breeze!
-By Amy
Twists and giggles,
A bottom that wiggles
With a face that's from above.
Two small precious hands,
Two darling little Feet,
What more is there to love?
-By Lori



Wording For A Virtual Baby Shower

We had a virtual video baby shower and had to come up with a cute saying:
The date for ____ and _____'s baby is coming near.
Unfortunately for us, they are no longer here.
So, to celebrate the baby that is on the way.
We'll just go ahead and SKYPE on this day!
-By Bridget


Once there was one
Then love made it two
This love has grown
and will make it's debut!
-By Tiffany


Bottles and Booties,
Smiles and Cries,
A Boy or a Girl?
It will be a Surprise!


-By Sarah
One son has been so much fun,
God is blessing (mom & dad) with another one!
-By Nicole


"Cute As A Button
And Ever So Dear
Sweet Baby Alyssa


Soon Will Be Here!"

*I made the shower invitations with 3 sheets of paper, the top being vellum, second layer was a cute decorative paper and the third was thick white card stock. I punched two holes at the top of all three sheets and secured with raffia and a button.
-By Rachelle

Bee Themed Baby Shower


Buzzing around like a busy little bee,
A daddy's little girl surely she'll be!
Carla A. Roger is expected to arrive
August 1st around the beehive.
Maria & Don will be in a whirl
Getting things ready for their new baby girl.
All busy bees gather 'round the flower
You're invited to her baby shower!


I wished a wish,
My wish came true.
I dreamed a dream,
That dream was you.
-By Unyse
This Invitation I Wish To Send,
I'm Having A Shower For My Very Best Friend
Baby Shower Invitation Wording For Gift Registry
A baby girl is coming,in just a short while!
Help us shower the mother-to-be
with blessings and a smile.
If a gift you wish to bring,
but are in need of a clue,
just check her registries below
and they will guide you.


Ten little fingers, ten little toes
toothless smile, button nose
shining eyes, curling hair
round belly, bottom bare
Eats, sleeps, burps a lot
clothes, diapers, wipees bought
Baby is the newest member 
Of our family this (place month due here)
-By Rebecca
Long Distance Baby Shower Invitation Wording (submitted by  readers)
Help - I need wording for long distance invitation Poems For Long Distance Showers

My daughter is coming home from California to Indiana and her and her hubby are driving. We want people to have all the gifts shipped due to the space situation in their car! So here's the poem I came up with plus I added the poem for giving books instead of cards (which by the way is a fabulous idea!). This poem will be an insert with the actual invitation.

Answers from Readers:
Sam & Jason have registered at Target & Babies R Us
So let's make it easy and save them any worry or fuss
Our Mom-to-be has a long, three day trip
So instead of wrapping and giving, please just have it shipped!

Just one last request and we hope it's not hard
Please bring a baby book in place of a card
By signing your book we will remember and share
The special gift of reading, even when you're not there

Hope this helps - modify it to fit your situation.

By erikaql88
Another Reader Question:
My sister's husband is in the Marines and they live in CA, we live in PA. They were only planning to have 2 kids and then gave all of their baby stuff away. Now my sister is pregnant with her 3rd baby (surprise!!) and no money to by baby items. How do I write an invitation asking people to send her stuff without having a baby shower.
Readers Answers:
Long distance shower/traveling mama invite wording.
I pulled some lines from your existing poems and added a couple in myself to create this addition. My sis in law lives in Hawaii and we are having her baby shower over here on the mainland:

Courtney lives on an island of sand,
What she takes on the plane must fit in one hand.
Let's make her trip home a smooth easy flight,
Since her belly is big and the luggage is tight.
If your gift will not fit in her purse on her hip,
please note her address and have your gift shipped. 
surprise!!

by: ALEX (LA,CA)

WE ARE PLEASE TO ANNOUNCE THAT (SISTER NAME AND BROTHER IN LAW NAME) are expecting their 3rd little blessing! We are having a long distance baby shower for them so please send gift cards to (their address or your address and send it to them in 1 bulk package)

Put a date on when to have it to you if you are going to mail them yourself! and to make it easier for the parents to shop have people all go to maybe target or Walmart! but if they wish to send them something like an item tell them they can order items online or ship them to the expecting parents!

Help! Need Unique baby shower wording for boy #4
Reader Question:
I am trying to come up with a poem for my best friend who already has 3 boys, had her tubes cut, and then is pregnant again with ANOTHER boy.

She got rid of all her things - Trying to think of something cute - another branch of the family tree or a basketball team or something like a another little boy snuck in etc.

Anyone with any great ideas please let me know. I need to order invites in the next 2 days so please respond quickly if you have any ideas.
THANK YOU SO MUCH!
Comments:
Boy # 4 Wording
by: Jennifer

Do we shower her with sympathy or gifts galore?
Jennifer Schwartz
is having BOY number FOUR!
Were getting together for food and a good time.
Please come join the party to help ease her mind.

Baby Shower Lunch
when
where
Given by:

N.G.J.C.C.A.C. (No games, just chit-chat and chocolate)

Unique baby shower invitation wording
by: Fran

I am doing a shower for my sister-in-law and brother, who are having their 3rd little boy. She was not expecting a shower, so I am calling it a "sprinkle", because they had already gotten lots of stuff, but you can call it a shower. I combined several verses that I saw and added some of my own wording. They have 5 year old twin boys, which is where pair came in, but I am sure you could sub any word that rhymes. Hope this helps or at least gives you an idea.

Onesies, Diapers, Blankets Galore,
(mother's name) and (Father's name) are having one more.
Big brothers he'll have, a sweet little pair,
this is only a "sprinkle" to show that we care.
Please drop in to celebrate, before baby is due.
Their 3rd little boy, it is definitely BLUE.
Fourth Child Baby Shower Invitation Wording
by: ALEX (LA,CA)

We had another boy join our team
He has snuck in and wanted the next big dream
We are pleased and excited too
And would love for you to come and help us celebrate as we do!

Little (baby's name) has a need for a few things so please don't forget diapers, clothes, bottles and toys.

God thought 3 was an odd number and he wanted it to be even so he slipped #4 in on us!

- After these sayings you can just add the date, time, location and RSVP. You can also change the information to fit your needs. This is just something that you can use to get you started. Hope this helps! Good luck!

---
MORE INVITATION WORDING IDEAS
---
FREE Printable Napkin Rings
free pregnancy prompts for journaling - helps to reduce stress & anxiety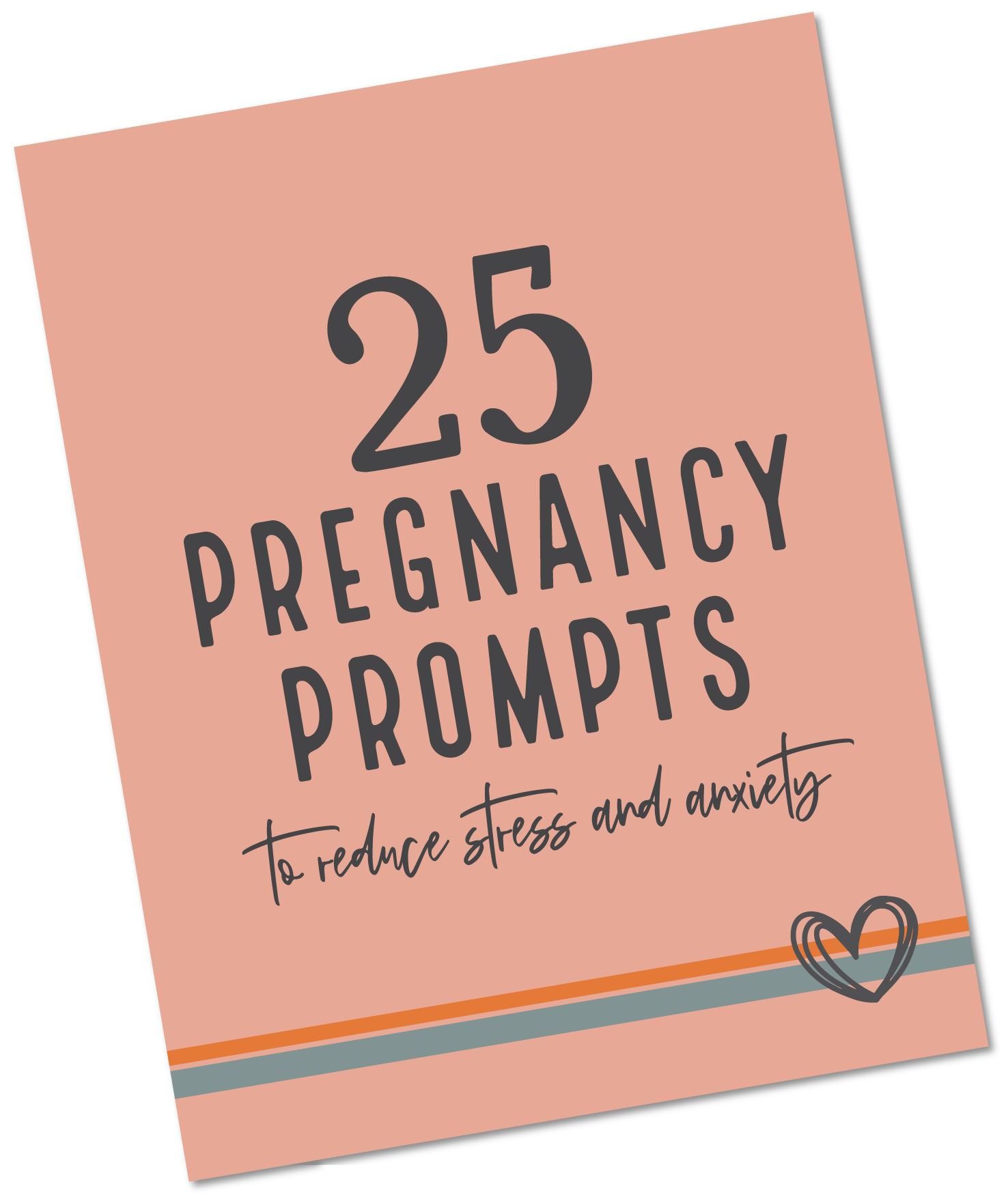 Reduce pregnancy stress with these helpful daily prompts for expecting moms