Elephant Baby Shower Ideas

Elephant Baby Shower Balloons & Decor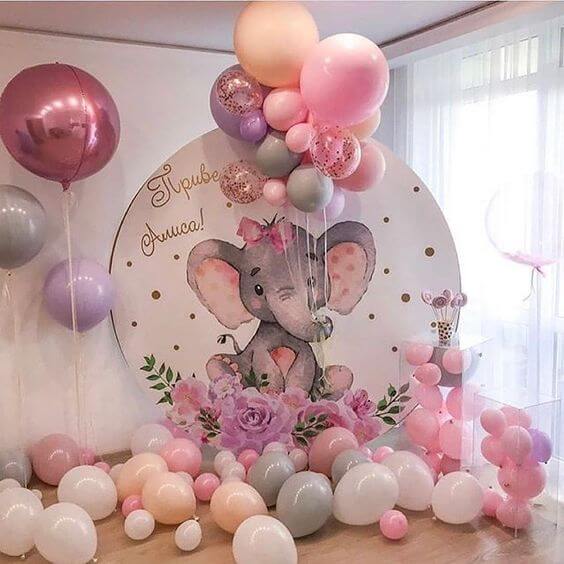 Elephant Baby Shower Theme Ideas

By Ty Schmidt
When I had my first son, I lost count of how many times I said it.
"I don't know how I can love something so small so much," I would say, as I gazed at his precious sleeping face. At seven pounds, four ounces, my son was one of the smallest things I've ever loved (followed closely by my second son).
So when it came time to throw one of my closest friends a baby shower, an elephant theme seemed like the obvious choice. Not only does she love elephants to begin with, but there is a special quote from Disney's "Dumbo" that really drives it home: Rest you head close to my heart, never to part, baby of mine."
These words, and the animated elephant who brought them to life, became the inspiration for an all things elephant baby shower, from which I drew the following tips, tricks and ideas:
Sign in with style. If you have someone crafty in your circle of friends or family, ask them to try their hand at this creative sign-in idea. If not, Etsy has a variety of options to chose from that tie into the theme and create a unique take on signing in that can become a valued keepsake. Have guests leave a thumbprint "balloon" as a memory they were in attendance on this special day.
---
These 8 baby animal prints can easily be printed from your home printer or any print shop - look so adorable hanging in a baby's nursery! Simply print and frame. Here are are favorite frames if you need some cute ones.
---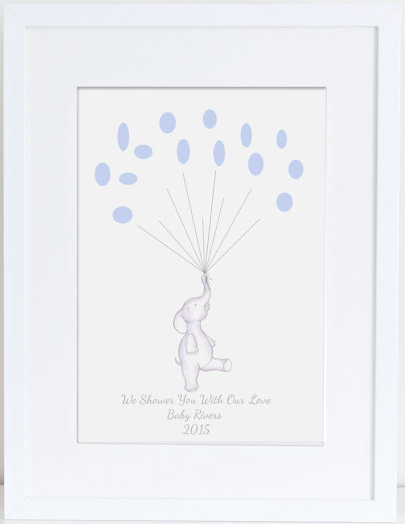 Via Etsy
Working for peanuts. They're an elephant's favorite snack, right? Find ways to integrate peanuts into the décor and overall theme.
For an inexpensive shower favor, try putting peanuts in baggies with a decorative free printable tag as a thank you to guests.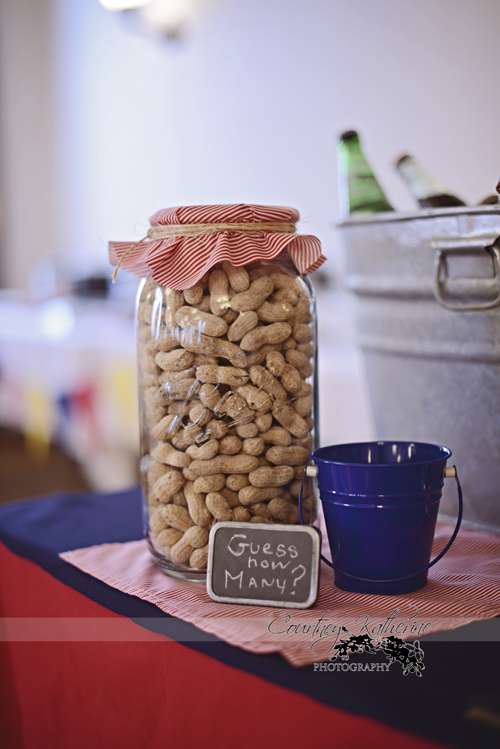 Via Catch My Party
Remember the little touches. Find ways to incorporate elephants into every element of the shower by using a paper punch to make your own cutouts that can be used on napkin holders, as table décor, as food labels or any other way you see fit.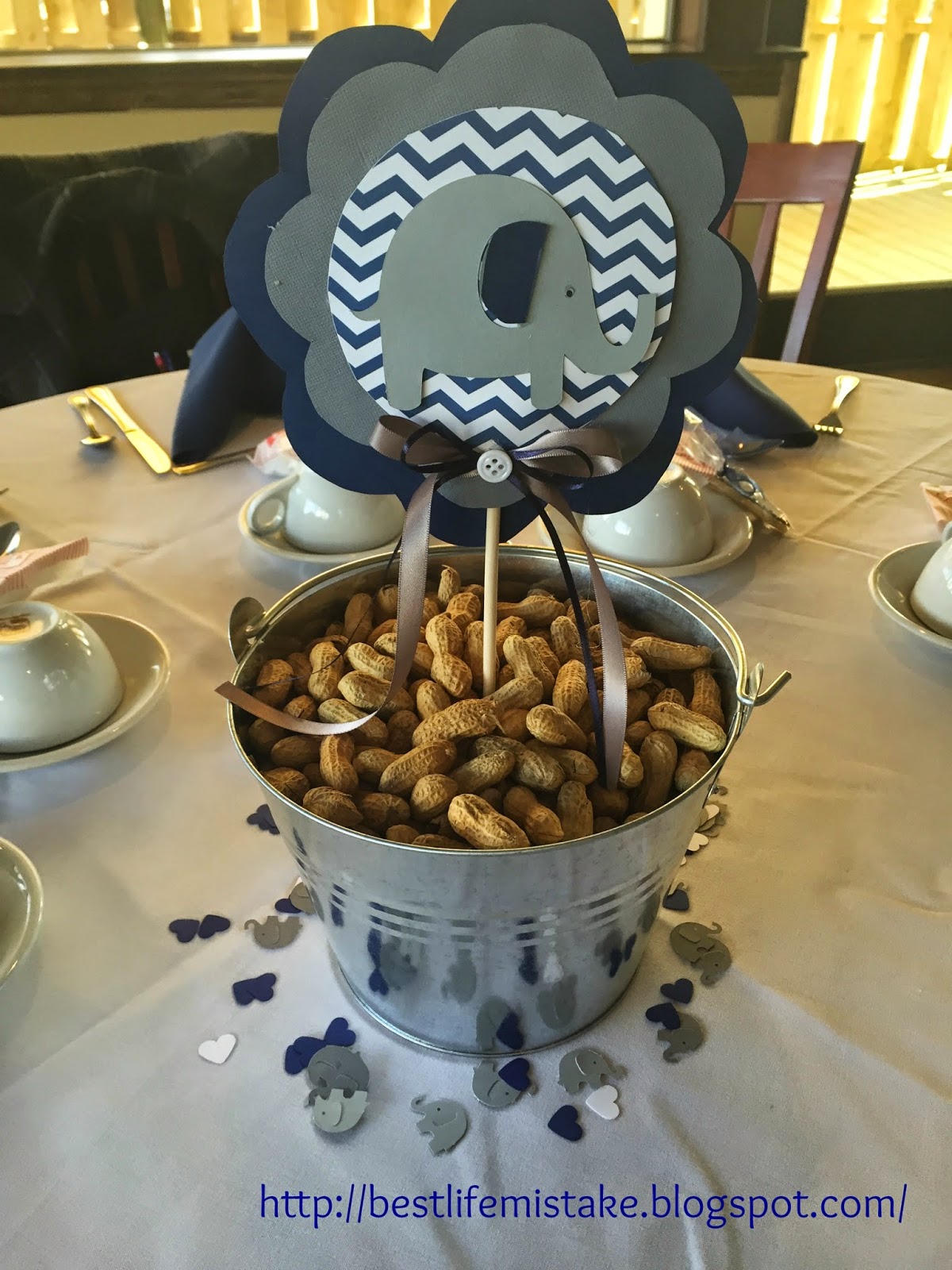 Embrace a color theme. One of the best features of an elephant theme is the versatility it offers in terms of color scheme.
Sure, you can go with the traditional blue or pink if the mom knows the gender of the baby (and wants it shared), but there are lots of fun gender neutral options, too, like grey and yellow.
See more baby elephant shower ideas
See more baby shower theme ideas
FREE PRINTABLE BABY PREDICTIONS CARDS