Gender Reveal Baby Shower Ideas

free printable baby shower bundle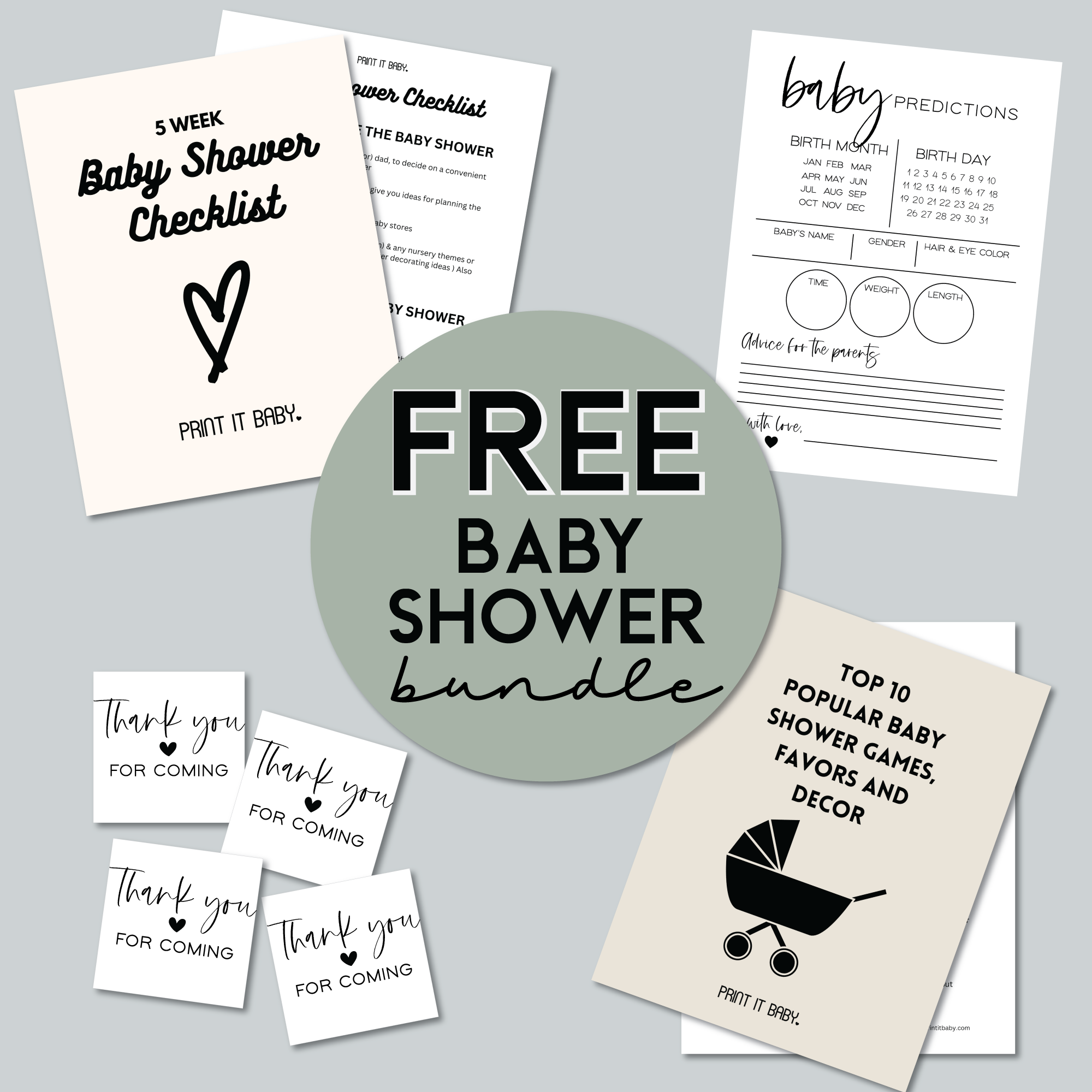 baby shower checklist • prediction cards • ebook • favor tags
---
A gender reveal baby shower is the most creative way to let your friends and family know what you are having!
And ... to top things off, there are some cleverly adorable ways to tell them! Get ready to be flooded with cute ideas for hosting a gender reveal shower
free printable kids coloring christmas bundle - 100 pages!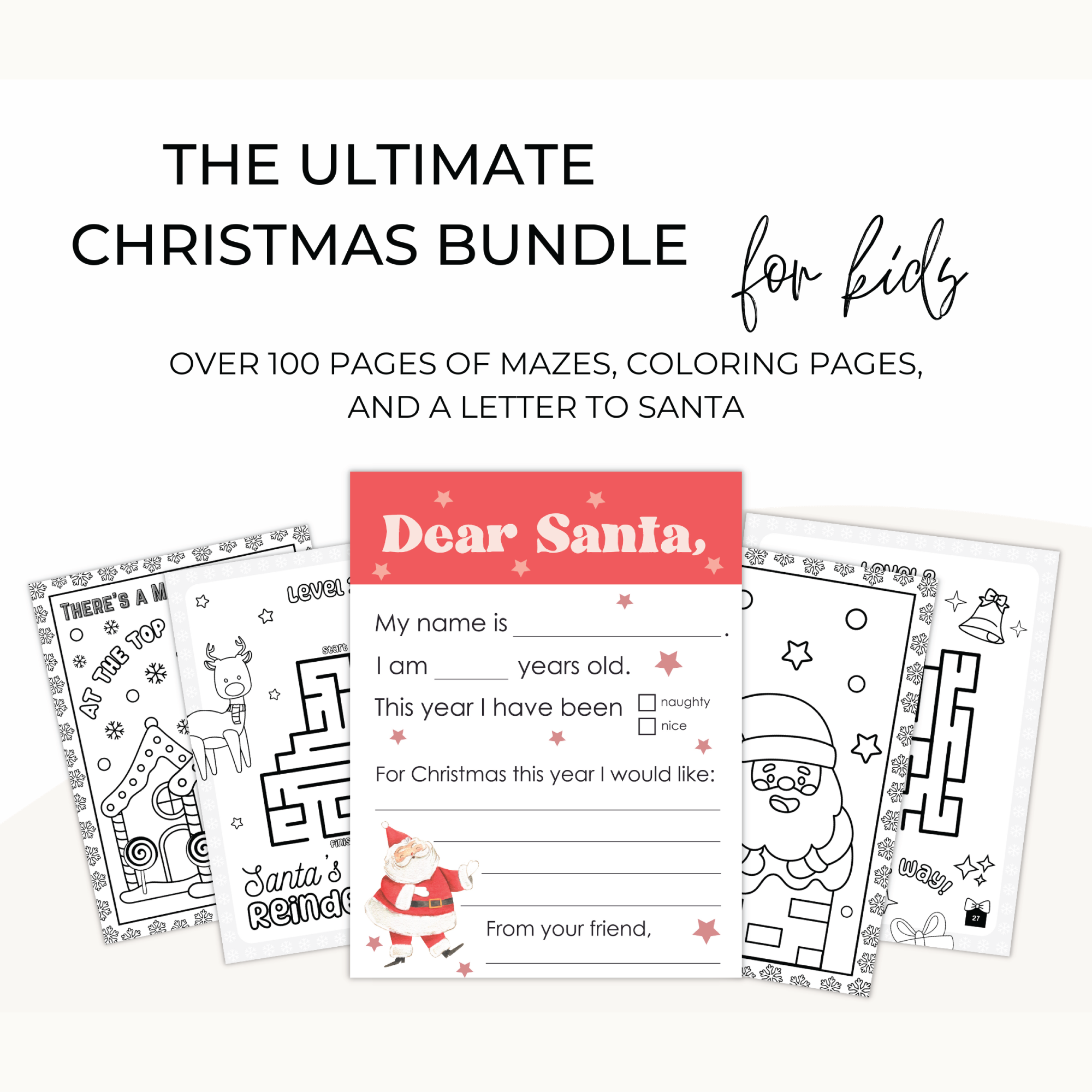 get your free coloring and activity pages
---
Clever gender reveal Ideas

Here are a few gender reveal party ideas that you can consider:
Balloon pop: Fill a large balloon with pink or blue confetti, helium, and have someone pop it to reveal the gender of the baby.
Cake cutting: Bake a cake with either pink or blue frosting on the inside, and have the expectant parents cut into it to reveal the gender.
Gender reveal piñata: Fill a piñata with pink or blue candies or confetti and have everyone take turns hitting it until it breaks open to reveal the gender.
Smoke bomb reveal: Light up a smoke bomb in either pink or blue, to create a dramatic reveal of the gender.
Gender reveal scavenger hunt: Create a scavenger hunt with clues that lead to a box with either pink or blue balloons, confetti, or other items that reveal the gender.
Remember, the most important thing is to have fun and celebrate the upcoming arrival of the new baby!
---
gender reveal menu ideas
A well-planned menu can help to make your gender reveal a memorable and enjoyable event. Here are some clever gender reveal baby shower menu ideas to consider:
Brunch menu - consider serving breakfast items such as eggs, bacon, muffins, fruit, and pastries.
Tea party menu - set up a tea station with a variety of teas and a selection of bite-sized sandwiches, scones, and sweets.
Finger foods menu - create a selection of bite-sized appetizers such as mini quiches, spring rolls, chicken satay, and bruschetta.
Baby-themed menu - serve dishes that are shaped like baby-themed items. Using small cookie cutters (rattle, ducky, diaper pin, etc) cut cheeses, fruit, sandwiches, brownies, cookies into baby themed shapes.
Baby food jars - fill small glass jars with a variety of pureed fruits and vegetables, and serve with crackers or toast for dipping.
Baby shower mocktails - create non-alcoholic drinks that are fun and festive, such as a pomegranate lemonade or a blueberry smoothie.
Dessert bar - set up a dessert bar with a variety of sweet treats, such as cupcakes, cookies, and brownies.
Soup and sandwich bar - serve a selection of soups, such as tomato or vegetable, and a variety of sandwiches, such as turkey and cheese or ham and cheese.
---
gender reveal party kit
This Gender Reveal baby shower set has everything you need to host the cutest gender reveal party! 120 Piece Gender Reveal Baby Shower Decorations
---
We picked a few of our favorites for gender reveal invitations.What do you think of the controversial duck invite?! Perfect for a couple with an edgy sense of humor!

Clever wording ideas if you are making your own invitations:
He or She, What Will It Be?
Pink or Blue, If We Only Knew
What Will It Bee? A He Or A She? (for a bumble bee shower)
More Gender Reveal Party Ideas
---

Gender Reveal Baby Shower Cakes

Guess The Gender Cake: He Or She? Open To See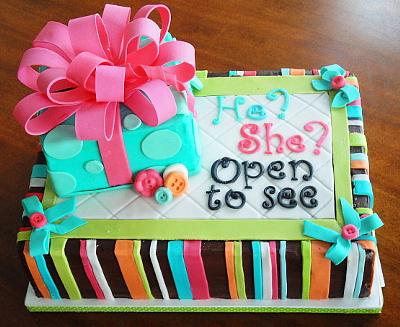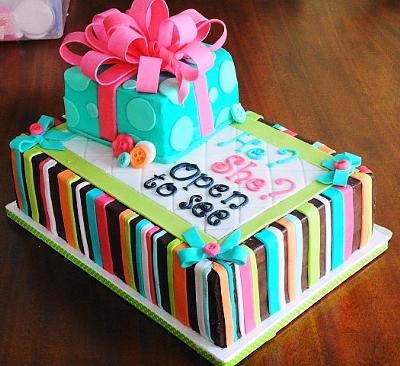 By Jan - Tulsa, OK
Guess the Gender Baby cake

Done for a friend of mine who had a party for her family to reveal the baby's sex.

The mother-to- be wanted Chocolate cake with whipped chocolate ganache filling so I made that the bottom cake (two 9x13's) and covered with chocolate butter cream.

The 'gift' box on top was the cake that held the answer.

A 6" torted French vanilla cake with pink butter cream mixed with raspberry filling inside and regular butter cream outside.

I doweled the corner where the gift box would be so that the small cake would not crush the chocolate cake

Multi-colored fondant stripes on the chocolate cake mirror the invitation. A bright pink gum paste bow is atop the blue gift-box cake. I used Tappit's funky alphabet letters for the lettering.
---
Buck Or Doe? Cut To Know Gender Reveal Baby Shower Cake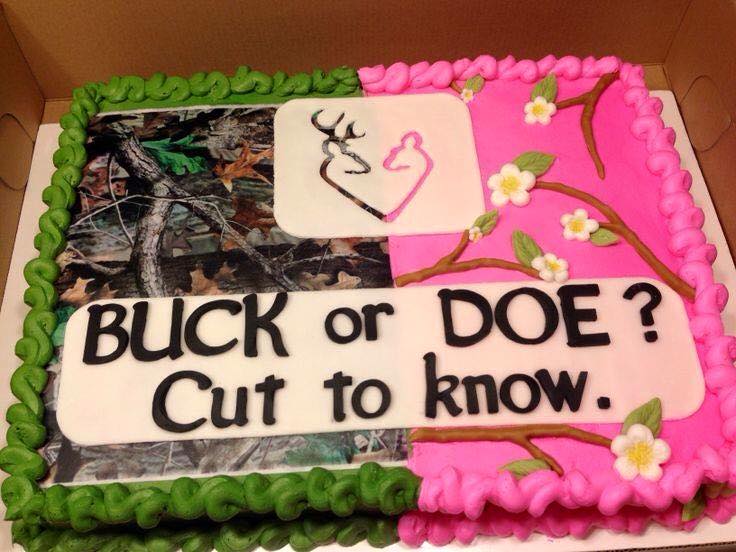 Isn't this just the most clever cake!? Perfect for a hunting family or a couples baby shower!
We don't know the source of this image - so if you do, let as know and we will give credit to the creative baker!

---
Welcome Little Peanut Cake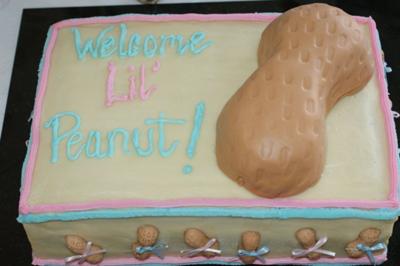 by Ashley
(Greenville, NC)
I made this Lil' Peanut Cake for my sister's 'sex of the baby' shower.

Throughout her pregnancy until the time of the shower we didn't know the sex of the baby and everyone got into the habit of calling it lil' peanut so I thought it was only right to make a peanut themed cake.

It is a 3 layer butter cake with butter cream icing. The inside icing layers were blue to announce that it was a boy!

The small peanuts on the sides are made of fondant and I just put pink and blue bows on them, the large peanut on top is several layers of cake cut in the shape of a peanut and then covered in fondant.
---
He Or She? Who Will I Be? Jungle Baby Shower Cake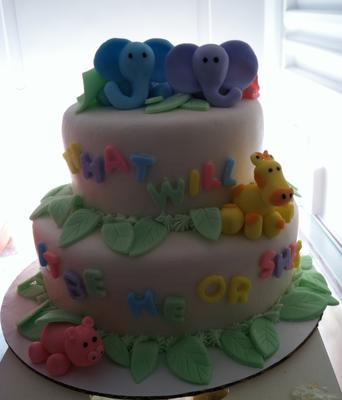 He Or She, Who will I be? - gender reveal baby shower cake

I made this cake for a friend's gender reveal shower. The cake was French vanilla with vanilla butter cream frosting.

The outside was covered in homemade fondant. Her nursery theme was jungle animals so we stuck with that theme for the animals on the cake.

Everyone really loved the cake. They were especially surprised when they cut the cake to find a PINK inside, she has three little boys already and thought for sure this baby was going to be a boy.
-----
Comments:
Adorable Cake!
by: Anonymous

This gender reveal baby shower cake is fantastic! I love all of the detail there is throughout the cake. The elephants are so cute and I really like how you did the wording!

My niece is having a baby this summer and they are not going to find out what it is until the baby shower. So this cake would be perfect!

I love this new "gender reveal" trend. There are so many creative things you can do when planning!


free pregnancy prompts for journaling - helps to reduce stress & anxiety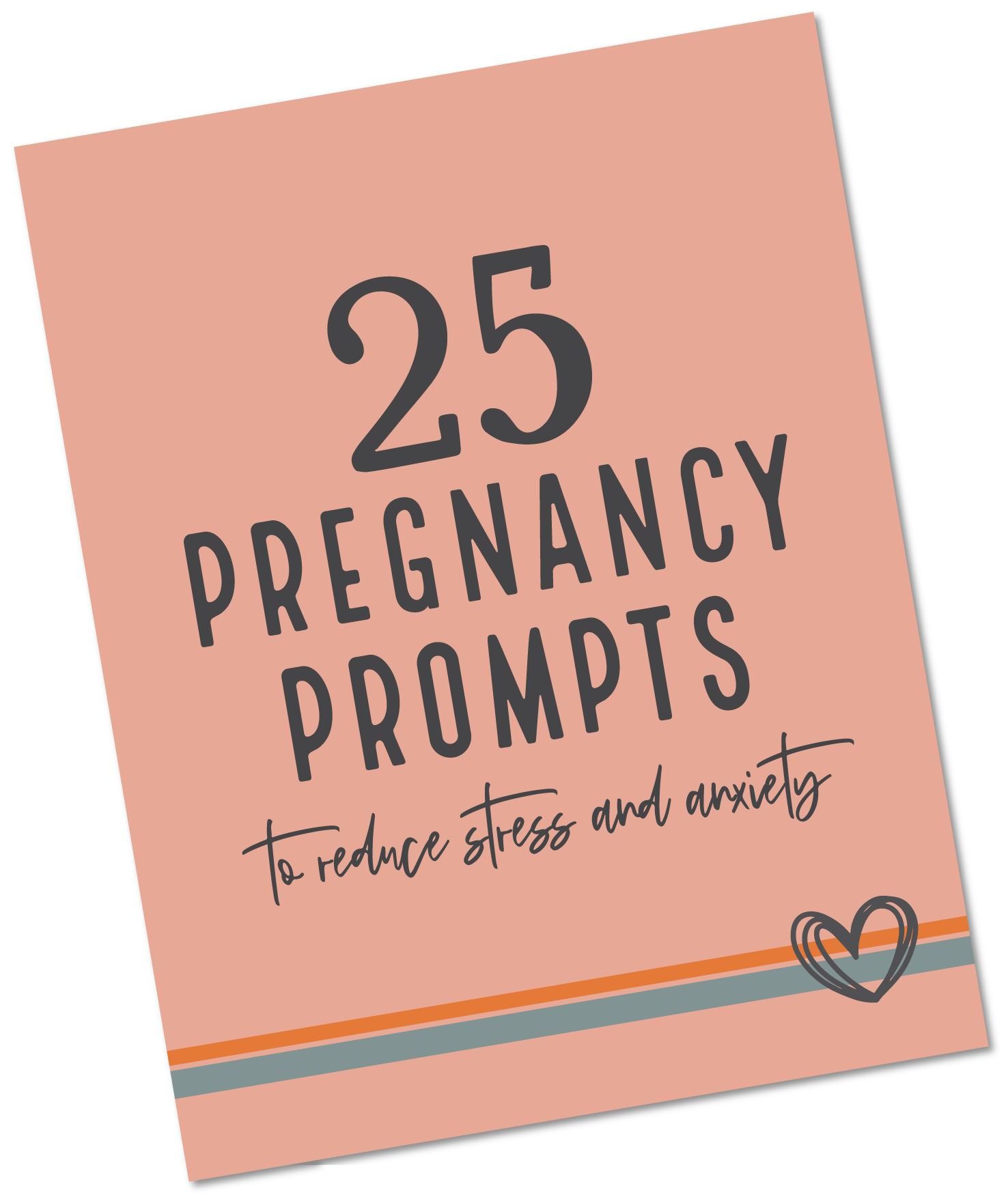 Reduce pregnancy stress with these helpful daily prompts for expecting moms