top 7 popular baby shower themes
free printable baby shower bundle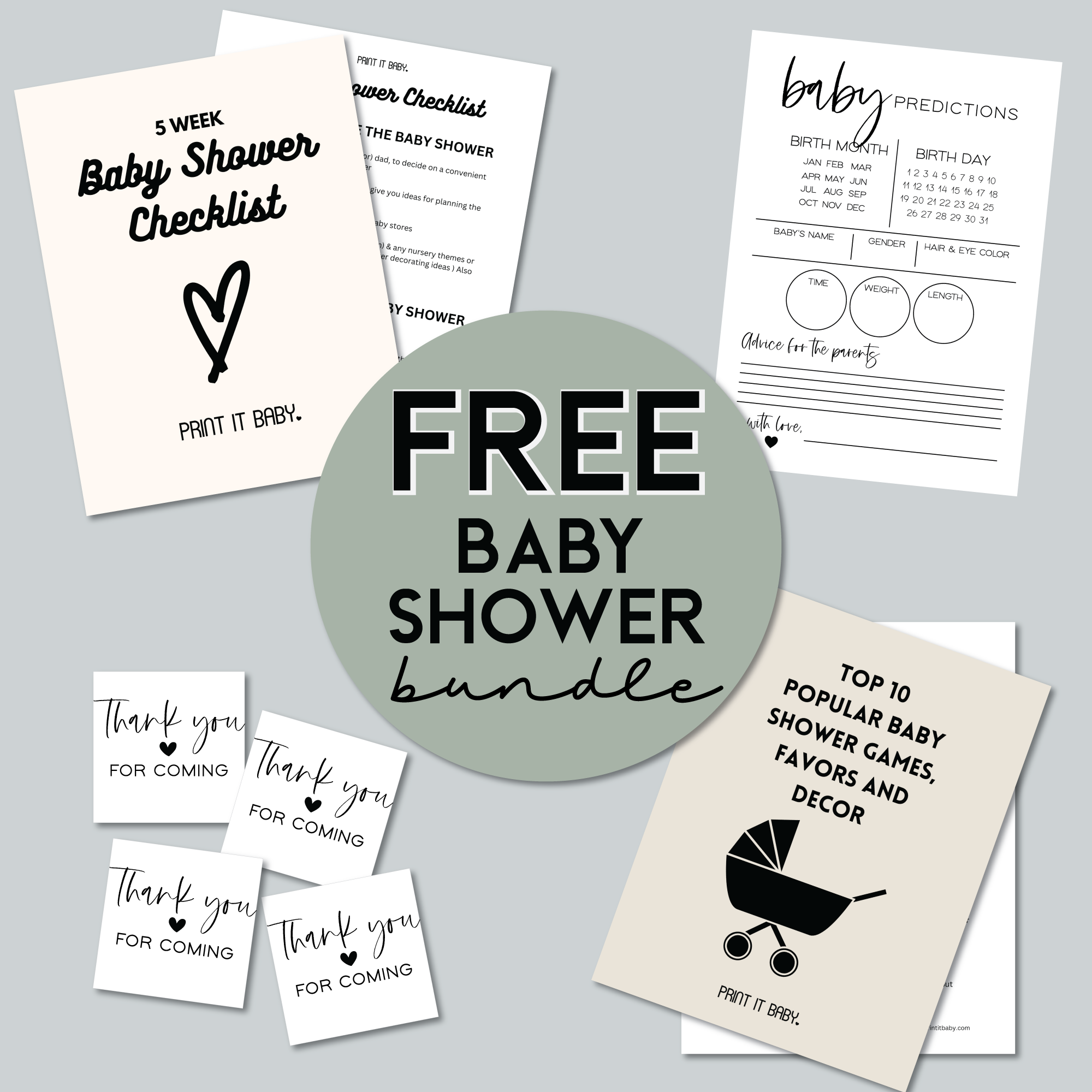 baby shower checklist • prediction cards • ebook • favor tags
---
POPULAR BABY SHOWER THEMES: Planning a baby shower can be just as exciting as the forthcoming arrival of a little bundle of joy.
With so many baby shower themes to choose from, it's easy to feel overwhelmed.
That is why we are here to guide you through 7 top trending, stylish, and memorable themes, along with their accompanying decor, games, food, favors, and more.
From unique baby shower ideas for boys to cute ideas for girls, let's embark on this joyous journey!
free printable kids coloring christmas bundle - 100 pages!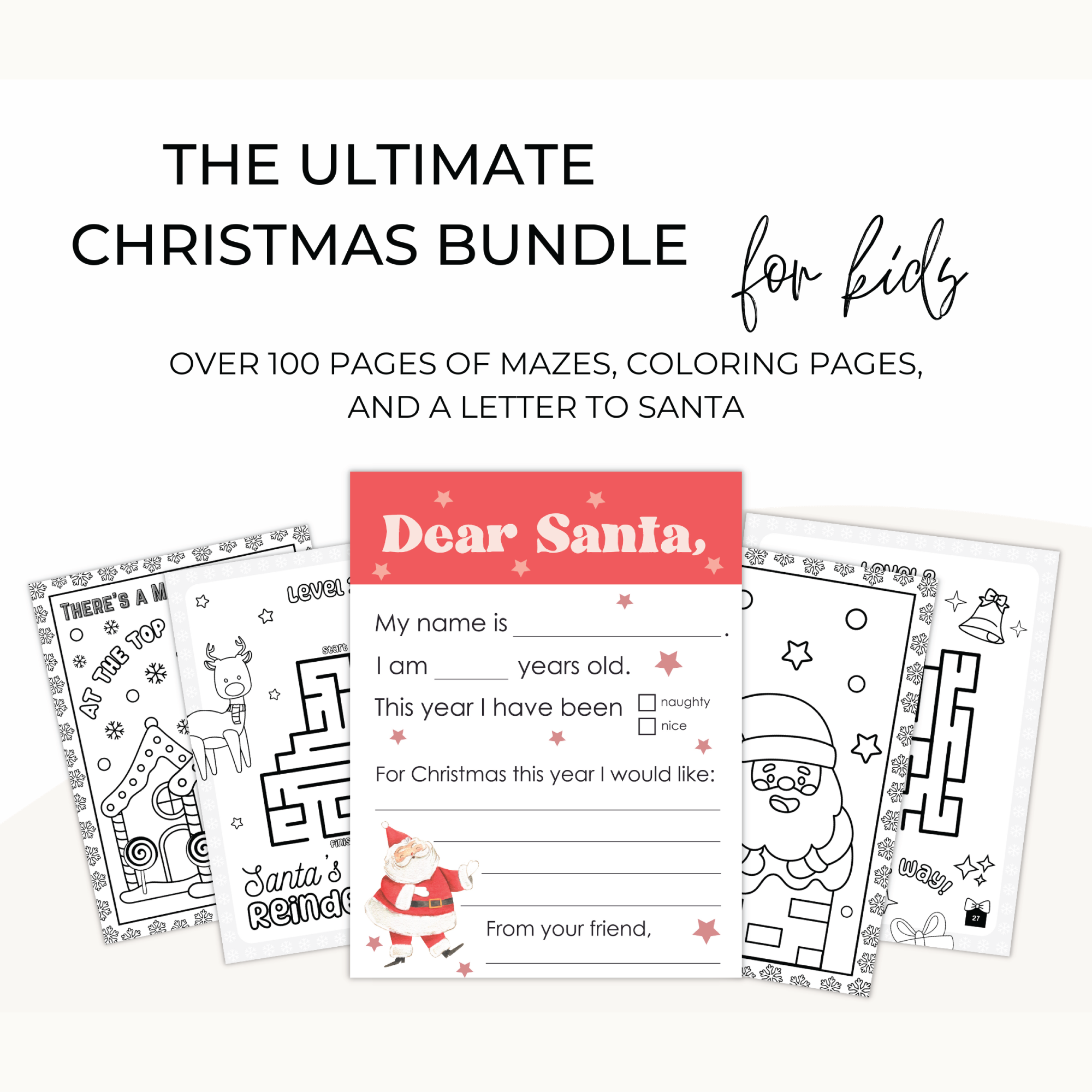 get your free coloring and activity pages
1) "Twinkle Twinkle, Little Star"
read more
Center your baby shower decorations on soft pastel colors like baby blue, blush pink, or delicate yellow. Think glittery stars strung around the room, a cake decorated with celestial fondant features, and star-shaped cookies and sandwiches festooning your menu.
Take guests on a journey to the galaxies far, far away with games like "Name That Star", where participants have to identify nursery rhymes and popular children's songs with the word 'star' in them. For keepsakes, consider personalized star-themed bookmarks or cute star-shaped tea infuser favors.
2) Swing into the wild with a "Jungle Animal" theme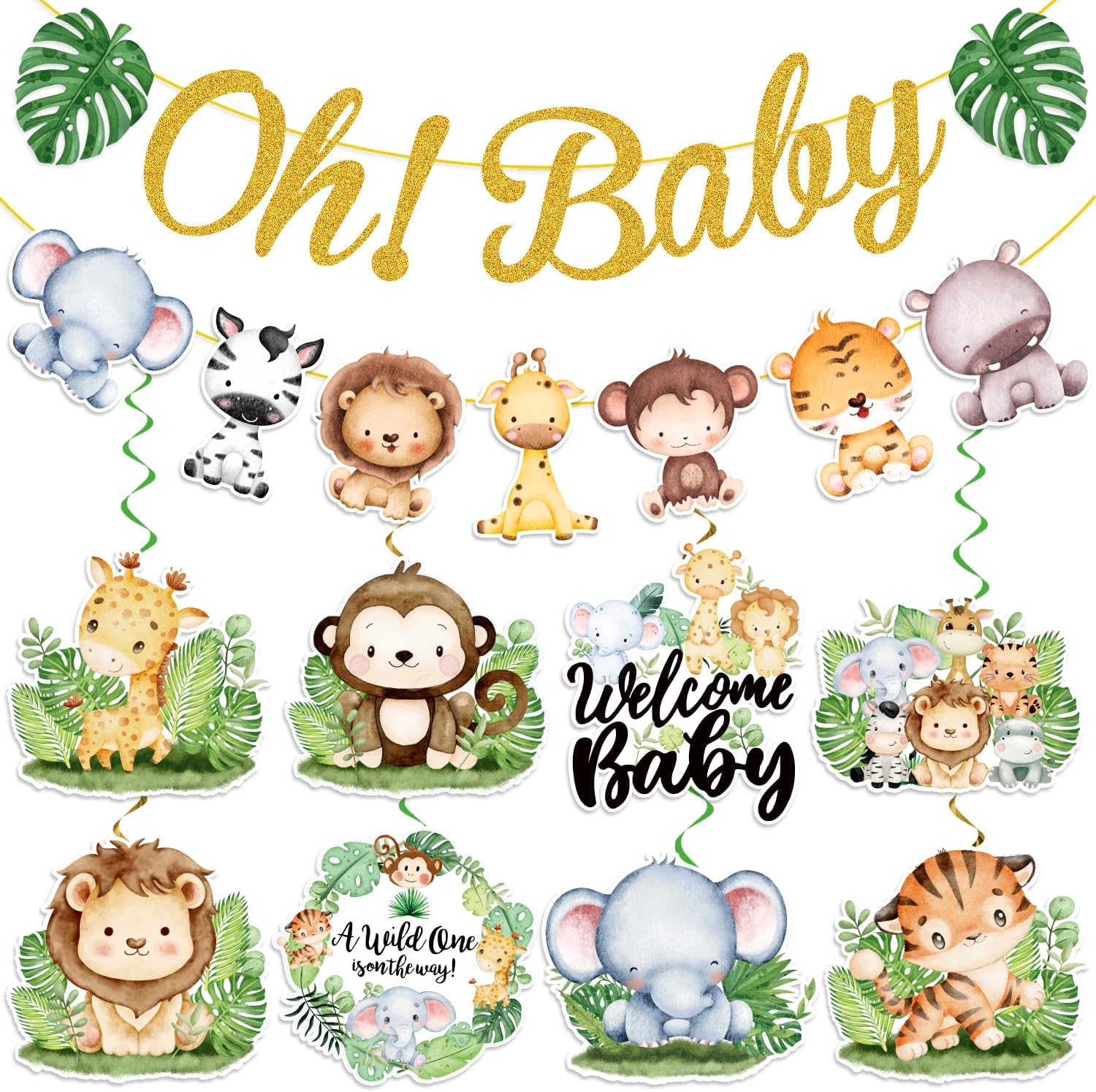 This baby shower theme sets the stage for adorable baby shower decorations featuring cuddly creatures like monkeys, elephants, and giraffes.

You can decorate the venue with lush greenery, adding plants and leaves to make your guests feel like they're in the heart of a vibrant jungle!
There are plenty of fun and engaging games that work perfectly with this theme, such as "The Baby Animal Game" where guests identify different baby animal names with their parents. (ex: seal/pup)
With a jungle animal theme, consider serving a fruit salad (which you could call a jungle mix), animal-shaped sandwiches or cupcakes. For a lovely keepsake, provide guests with tiny plants or animal-printed coasters!
3) Baby-Q theme
The "Baby-Q" theme is a great choice if you're seeking laid-back, fun baby shower ideas.
Think of gingham tablecloths, inviting picnic setups, barbecue delights, and cute buntings acting as baby shower decorations.
A menu filled with barbecue staples like grilled chicken, corn on the cob, and scrumptious side salads will tickle your guests' taste buds.
Games can include food-related quizzes or relay races. You could give away personalized BBQ sauce bottles, spicy rub packets, or mini grill keychains as keepsakes, promising a fun and memorable party!
4) French Chic baby shower theme
For a sophisticated twist, consider a "French Chic" theme. Pink, black, and white lead the color scheme, with baby shower decorations like Eiffel Tower miniatures, French poodles, and macaron towers.
Delicate crepes, assortment of cheeses, and cute croissant sandwiches can adorn the food table.
A fun game could involve a round of bingo featuring famous French landmarks or food items. As stylish keepsakes, think mini perfume bottles or nifty berets.
5) Unicorns and Rainbows theme
Enter a fantasy world with the captivating "Unicorns and Rainbows" theme. For baby shower decorations, envision pastel colors, glittery unicorns, fluffy rainbow clouds, and sparkling streamers. Indulge your guests with rainbow cupcakes, unicorn-shaped cookies, and magic potion drinks (colorful drinks!)
For baby shower favors, keepsakes, consider iridescent nail polishes or colorful bath bombs.
6) Pretty in Florals theme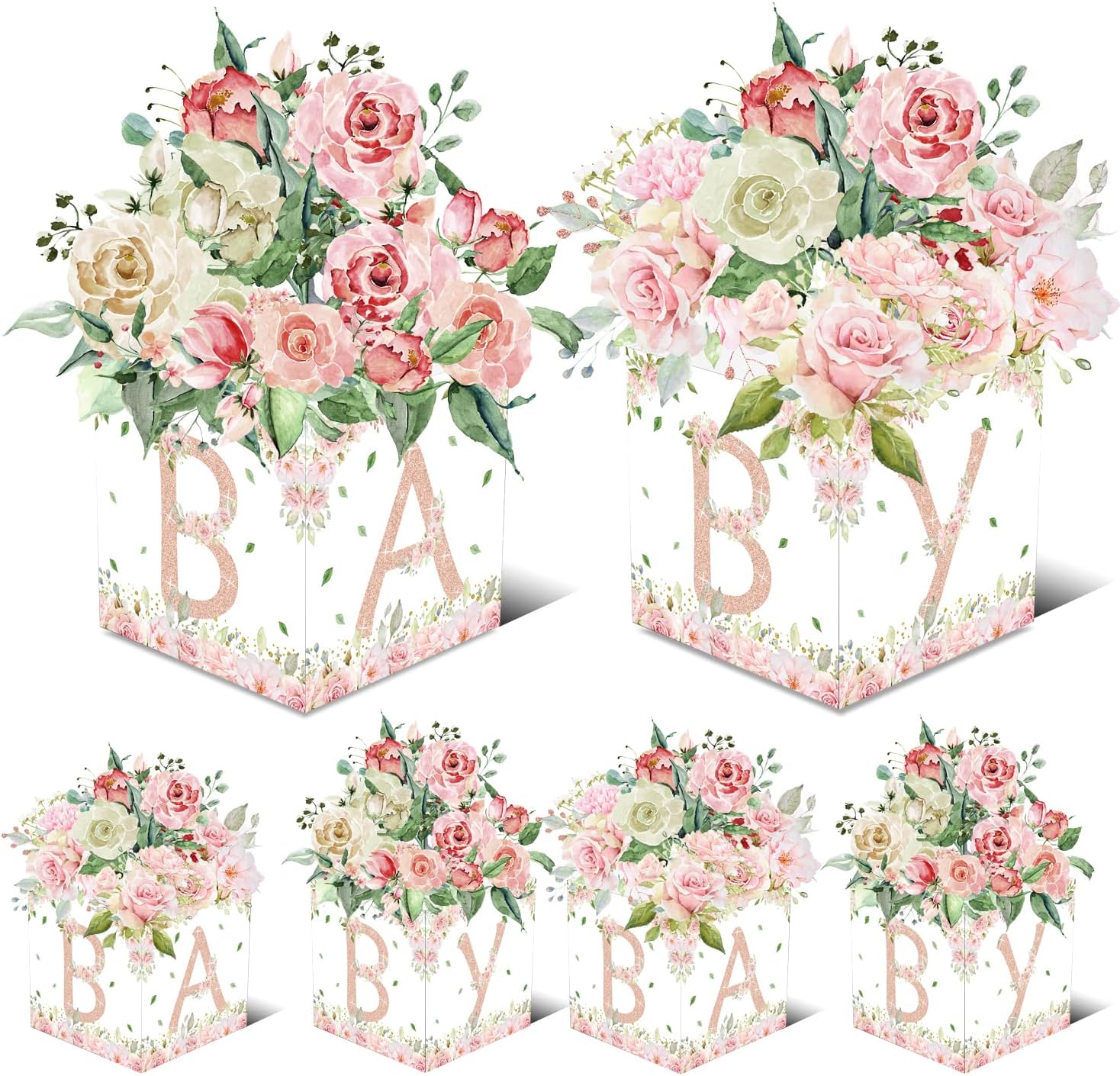 Popular Baby Shower Theme: Your baby shower can flourish with our next recommendation - the "Pretty in Florals" theme.
Think floral arches, petal-adorned tables, pastel cupcakes, and decorative flowers strewed across the venue.
The menu can be graced with edible flowers, like those in salads or on beautifully iced cupcakes.
Engage your guests with flower themed games such as baby bingo, word scramble, and the baby name game. Baby shower ideas for keepsakes could be packets of flower seeds, mini potted succulents, or decorative floral candles.
7) Nautical baby shower theme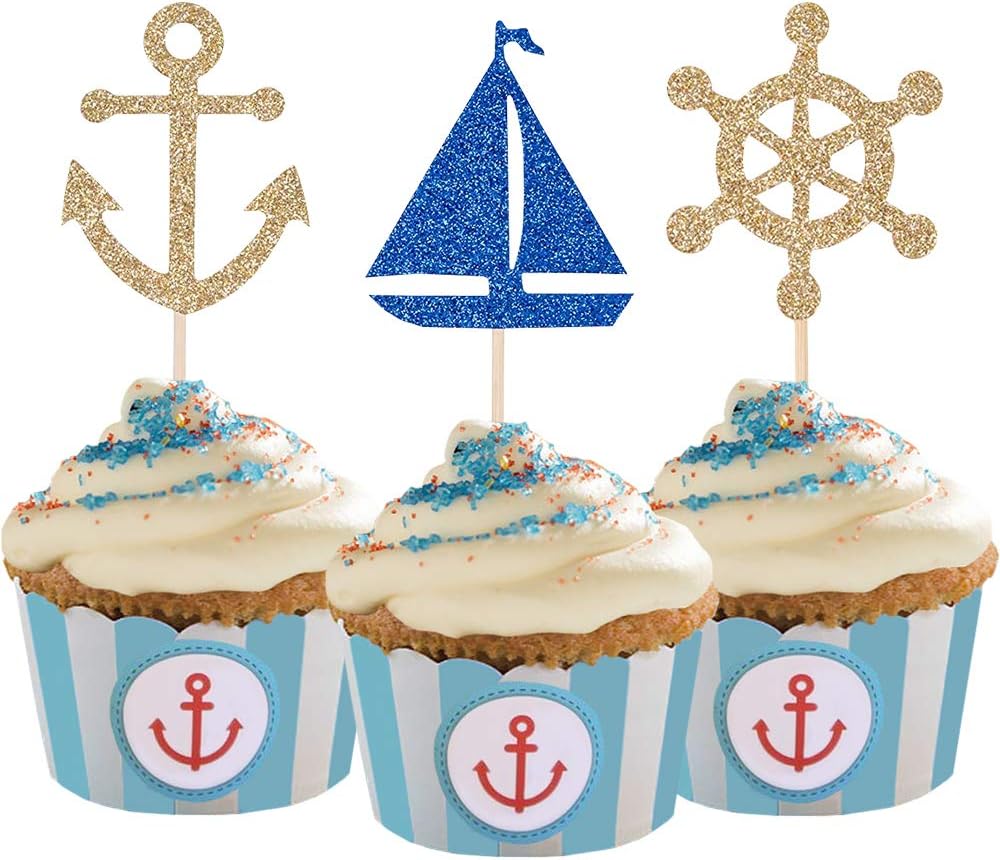 Nautical baby shower themes are adorable, particularly for boy baby showers. Hence, our final suggestion: "Ahoy, It's a Boy". This maritime theme involves baby shower decorations with navy blue and white stripes, anchors, life rings, and marine elements.
Games can center around the nautical theme, with treasure hunts or ship races. Serving up seafood bites, sailor's punch and anchor-shaped cookies will follow the theme nicely. Keepsake ideas can include mini boats, anchor bottle openers, or nautical-themed key chains.
No matter what theme you choose, your baby shower is set to be a hit.
By centering baby shower decorations, games, and baby shower food around a particular theme, you can guarantee a cohesive, stylish event that everyone - especially the mother-to-be – will remember. Happy planning!
See more popular baby shower themes
free pregnancy prompts for journaling - helps to reduce stress & anxiety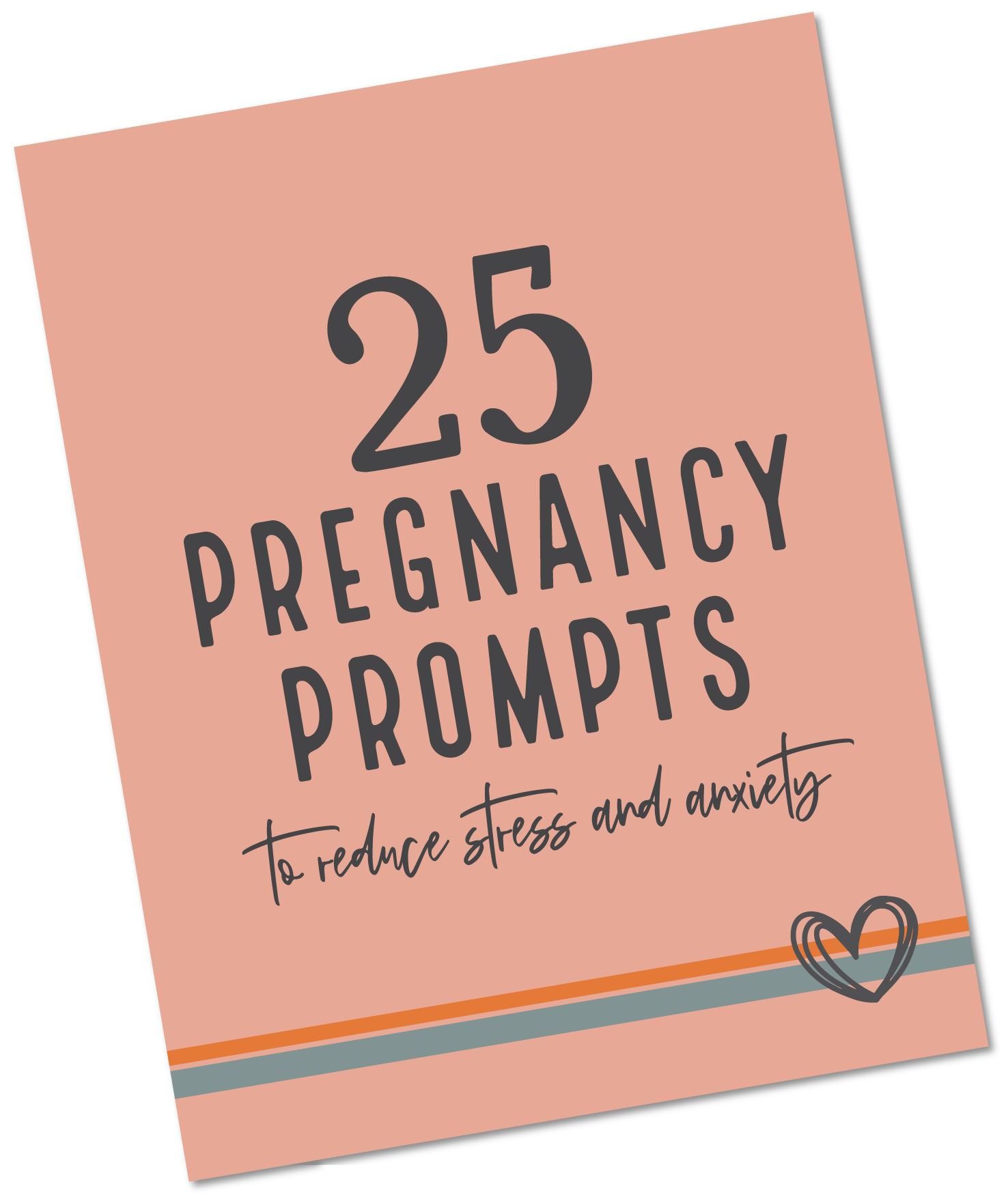 Reduce pregnancy stress with these helpful daily prompts for expecting moms