Popular Red Baby Shower Ideas
There are so many creative possibilites when hosting a RED BABY SHOWER. Ladybugs, lumberjack plaid, firetrucks, royal prince, roses and more! You can also choose to decorate in several hues of red from light to dark. 
Below are several red-themed bay shower ideas to inspire you and get the ideas flowing!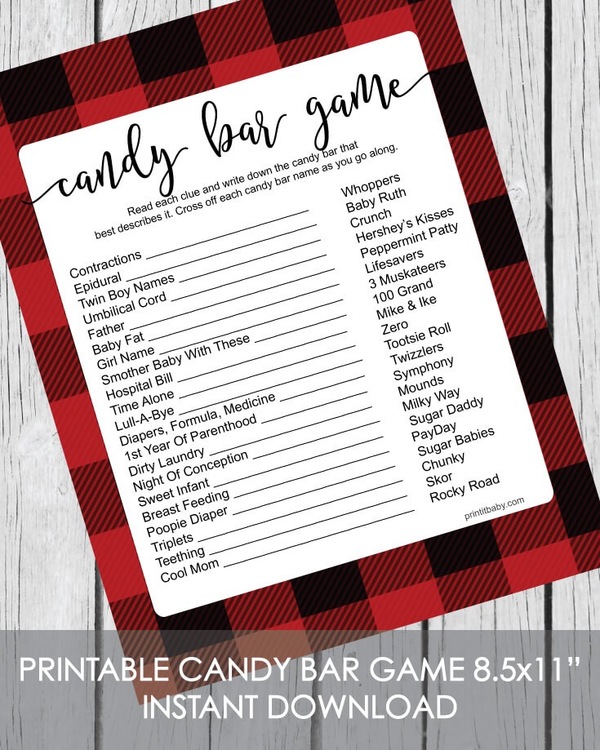 See this red and black plaid baby shower candy bar game and all of our other RED-THEMED baby shower party printables here.
---
Red & Pink Balloon Garland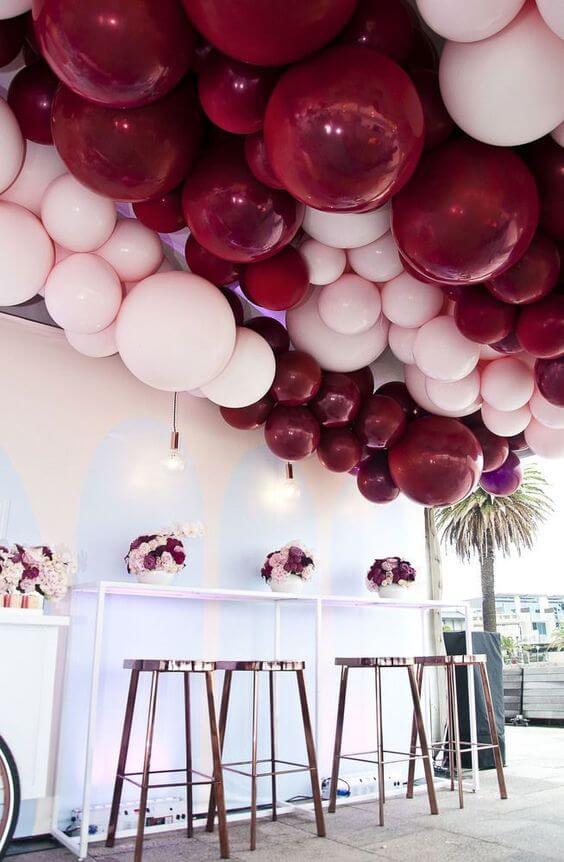 The strands of burgundy and rose colored balloons are just beautiful in this styled party. And the matching flowers on the tables ... gorgeous!
The fancy balloons look like they would be almost impossible to make yourself - but think again my friend!
By using a couple of simple tools, you too can create this masterpiece!
You will need:
Command Hooks - stick on ceiling to hold the string of balloons up
balloon strip kit - the picture below is a sample of the supplies included: (complete instructions for making your own balloon garland are included in the kit)
---
---
The Ultimate - Printable Baby Shower 21 Game Pack
-new designs for 2019-
Printable Dark Red Sweet Baby Wishes Sign - 8x10" Print & Frame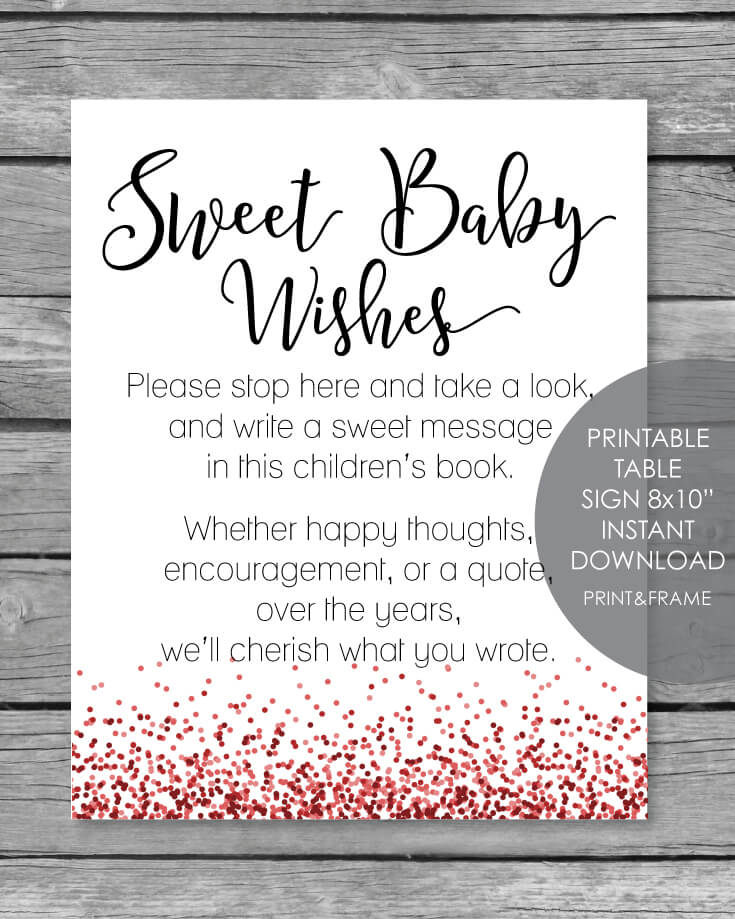 See this red confetti, printable baby book wishes sign & all of our other RED-THEMED baby shower party printables here.
---
Red Baby Shower Snack Ideas
- Serve red candies in tall glass dishes such as:
Hot Tamales
Cherry Starbursts
Swedish Fish
Red M&M's
Red Gumballs
Candy Canes / Peppermints
Rock Candy Sticks
Sixlets
Red Licorice
- A delicious red / pink punch idea is:
Cranberry Fizz Punch
1 bottle of cranberry juice
1 bottle of Sprite
Have scoops of Raspberry Sherbet floating on the top
Sprinkle in some fresh cranberries
- Fun Red Food Ideas
Watermelon cut into cute shapes using mini cookie cutters

Raspberries with chocolate chips in the middle - use dark chocolate, milk chocolate and white chocolate chips - this is a delicious snack that guests will love!
Tea sandwiches made with cream cheese and strawberry jam
Red bell pepper and radishes sliced and served with dip
Red apples and caramel sauce dip
Red velvet cupcakes


Cheesecake Stuffed Strawberries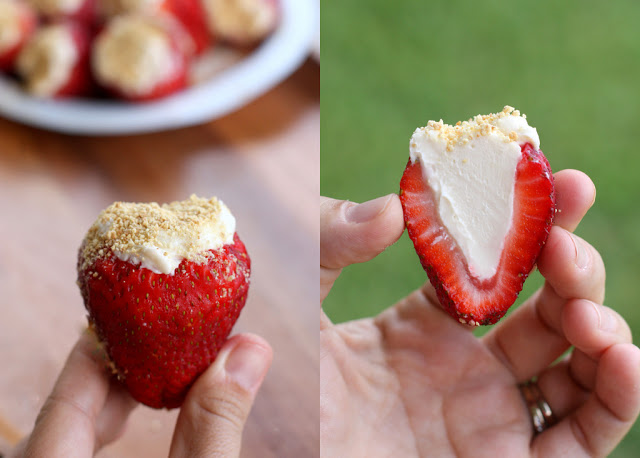 1 pound strawberries, hulled (cut of the top and take the middle out - you can buy a huller or use a knife)
8 oz package cream cheese, softened
1/2 c powdered sugar
crushed Graham Crackers
Mix together the cream cheese and powdered sugar. Pipe into each hollowed out strawberry. Top with crushed graham crackers
WHAT'S POPULAR