Looking For Twin
Baby Shower Cakes?
We've got you covered! Below are some extra-cute twin baby shower cakes for you to enjoy! Twins are twice as nice - and double the trouble!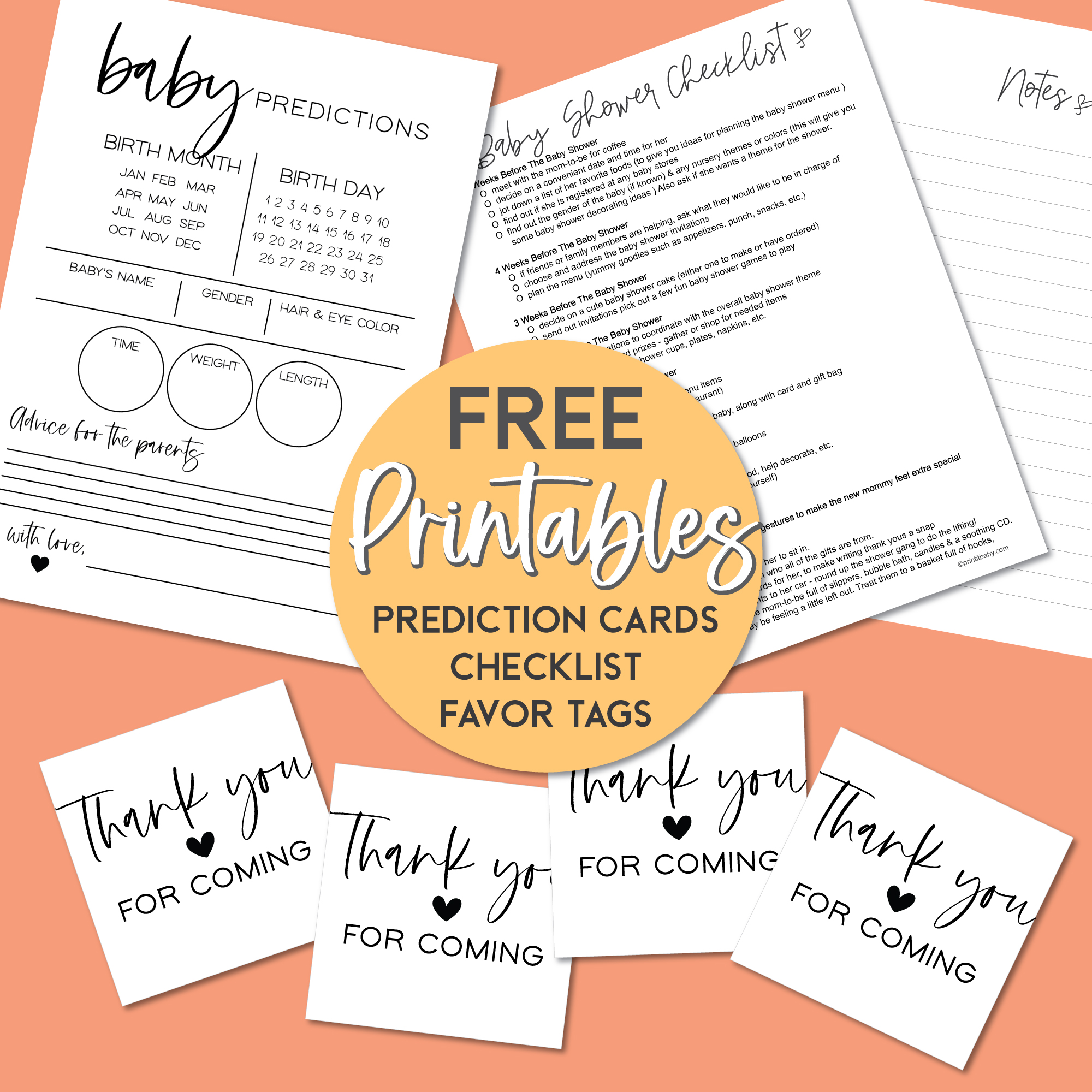 GRAB YOUR FREE PRINTABLES HERE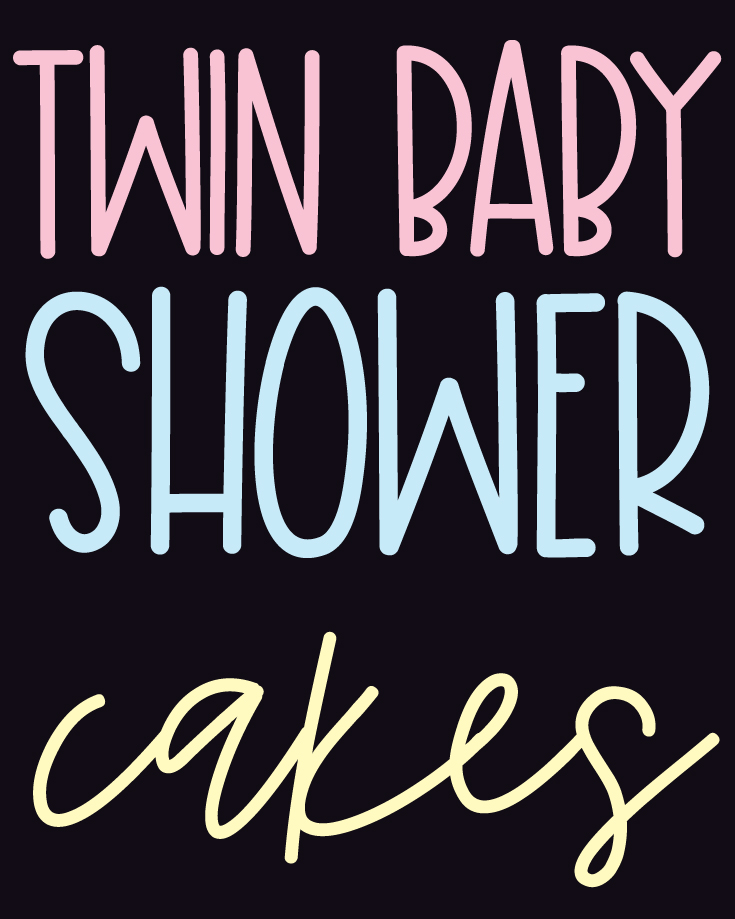 Get inspired by all of the cute baby shower cakes and cupcakes!
You can get some great ideas to make the cake yourself, or you can take it to your favorite baker and see if they can create it for you!
---
Sweet Little Girl & Boy Twin Cake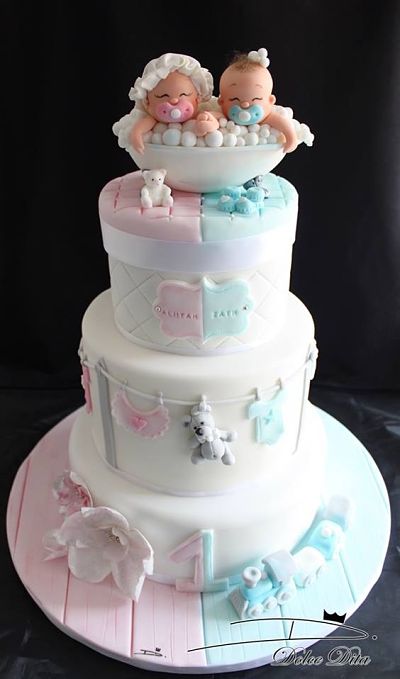 This beautiful twin baby shower cake is absolutely perfect! It is for boy and girl twins, where the cake is split down the middle - half pink girl cuteness and the other half baby blue! This adorable fondant cake was made by Dolce Dita on Facebook.
---
Tea For Two Baby Shower Twin Cupcakes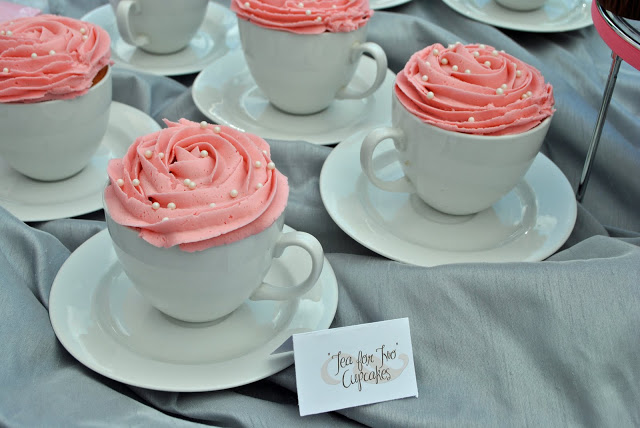 I saw these perfect little cupcakes over at The Fast Lane, and knew I had to share them with you! You can either bake the cupcakes in regular liners, and drop them into each mug - or buy oven safe mugs and actually bake the cupcakes directly into the mugs.
You can also let the guests keep the cups and saucers as baby shower favors! 
I found some oven-safe mugs at Amazon (pictured below) - but you may be able to find some cheaper ones at the dollar store. Just make sure they are oven-safe if you are going to bake the cupcakes in them.

Want To Know How To Frost Your Cupcakes To Look Like Pretty Roses? Here ya go ...


---
Double Blessing Cake
by Crystal
(Big Rock, TN US)
I used two rounds for the cute lil' baby bottoms and placed them on a sheet cake. The blankets covering them and the adorable legs, feet and toes were all made from fondant. Butter cream covered the white 1/2 sheet.

Cute saying for a twin baby shower cake:
Double the Diapers, Double The Fun - We Are Having Two Not One!

A Yummy Chocolate Cake Recipe That Would Work Perfectly With This Cake is:

Ingredients
1 (18.25 ounce) package chocolate cake mix

2 (3.5 ounce) packages non-instant chocolate pudding mix

2 eggs

2 1/2 cups semisweet chocolate chips
Directions

Preheat oven to 350 degrees F (175 degrees C). Lightly grease one

13x9 inch cake pan.

Make chocolate pudding according to package directions.

Combine chocolate cake mix, chocolate pudding, and eggs and beat for

2 minutes at medium speed of an electric mixer. Pour batter into prepared pan and cover top with the semisweet chocolate chips.

Bake at 350 degrees F (175 degrees C) for 30 to 35 minutes. Frost with store bought frosting or your favorite frosting recipe.
-----
Comments From Readers:

Such a creative cake
by: Dara
I have always loved the baby bottom or baby rump cakes. This takes the whole idea to a whole new level and I just adore it!

How creative to make two rump cakes and place them on top of a regular cake! So perfect! Thank you for the inspiration! I am a novice cake baker so I am not sure that I could pull this off, but I am sure going to give it a try!
---
Twin Baby Shower Cupcakes
by Loryn
(Palm Springs, CA USA)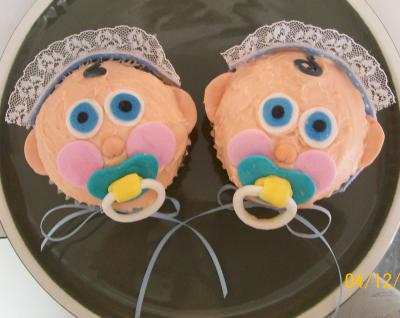 The extra large cupcake is a scratch red velvet cake with tinted cream cheese/butter cream frosting. (Be careful in warm weather with this icing-it melts!)

The decorations on the face were made from gum paste that I colored with food coloring and shaped by hand.

The bonnet is made from lace and ribbon and tied around the top of the paper cupcake wrappers. These were made for a baby shower with much love and patience!
-----
Comments From Readers:
Love this twin baby shower cake!
by: Joni
I really love how you incorporated the cake and cupcakes together! So cute and clever!

The chocolate icing on the cake looks so delicious! I am going to attempt to replicate this cake - wish me luck!

I also think I will make about a dozen more of the jumbo cupcakes to send home with guests as favors. I recently saw some single cupcake boxes that you can package the cupcakes up in and add a pretty ribbon - they look adorable!
-----

Cute
by: Anonymous

I saw something similar to this only the baby's mouth had a pacifier in it. The pacifier was made using 2 Lifesavers. The first Lifesaver was placed flat on the cupcake and the second one was placed on top of the first, only sitting up on its side.

-----

Wow! How Cute!
by: Anonymous

Adorable...love the babies eyes!
-----

Babycakes Cupcake
by: Anonymous

What a darling idea!
---
Twin Girls Cake

by Jeani Dupuis
(Knoxville, Tn. USA)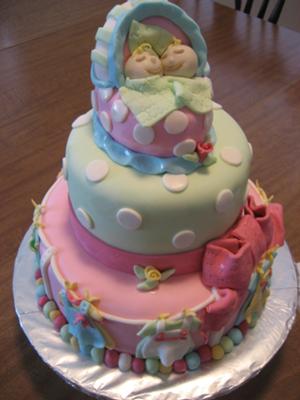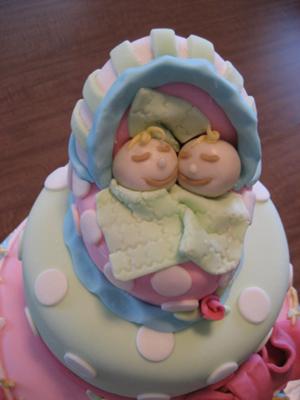 This cake is a two tiered home made blue ribbon chocolate cake. The bottom is made from a 9" double decker (2 cakes stacked) round cake pan.

The top half is made from a 6" double decker (2 cakes stacked) round cake pan. The entire cake is supported with wooden dowels which were covered in home made marshmallow fondant.

The crib on the top of this cake is made from rice crispy treats that have been molded into a crib shape. The crib was then covered in butter cream, and then again in fondant.

All details are hand done in fondant. Cake, Butter cream and fondant recipes are available in my new cookbook.

-----
Comments From Readers:

Cute Cake
by: Jeni

This twin baby shower cake is so adorable! I love how the sweet little babies are sleeping in the bassinet on top of the cake.

I am in charge of making a cake for my dear friend's upcoming baby shower and am going to try and make this cake. She is not having twins so I will just make one little baby for the top.

I also plan on making matching cupcake to place around the cake. They will be pink with white polka dots on them.
-----

Twins turning 1.
by: Anonymous

Thank you. The girls are turning 1 in April and I was asked to do their cakes for their birthday cake pictures. Soo cool, I can't wait.
Jeani
-----

Too Cute!!!
by: Anonymous

This takes the cake!!! : )
Get cute twin baby shower wording ideas for cakes and invitations

---
Adorable Twin Cupcake Wrappers
In All Kinds Of Themes
If the thought of making a twin-themed baby shower cake overwhelms you, have no fear, all you have to do is whip up a few batches of cupcakes!
We found these cute and affordable cupcake wrappers from Big Dot Of Happiness (on Amazon) - and they are perfect for baby showers!
You can choose from all kinds of fun twin themes including, twin duckies, twin owls, ladybugs, monkeys (most popular!), pea in a pod and more! All you do is bake your cupcakes and then wrap these nifty wrappers around them!
Another cute idea is to print out a cute twin saying such as "double trouble" cut out the wording, attach to toothpicks, and poke into each cupcake.
Clever and low-cost decorating tip: buy several sheets of scrapbook paper that matches the color scheme of the baby shower. Use as placemats, favor tags, cut in strips to make napkin rings, cut to fit plates and use as a cute plate liner for cookies and snacks.
---

More Cute Twin Baby Shower Cakes


---
FREE PRINTABLE BABY PREDICTIONS CARDS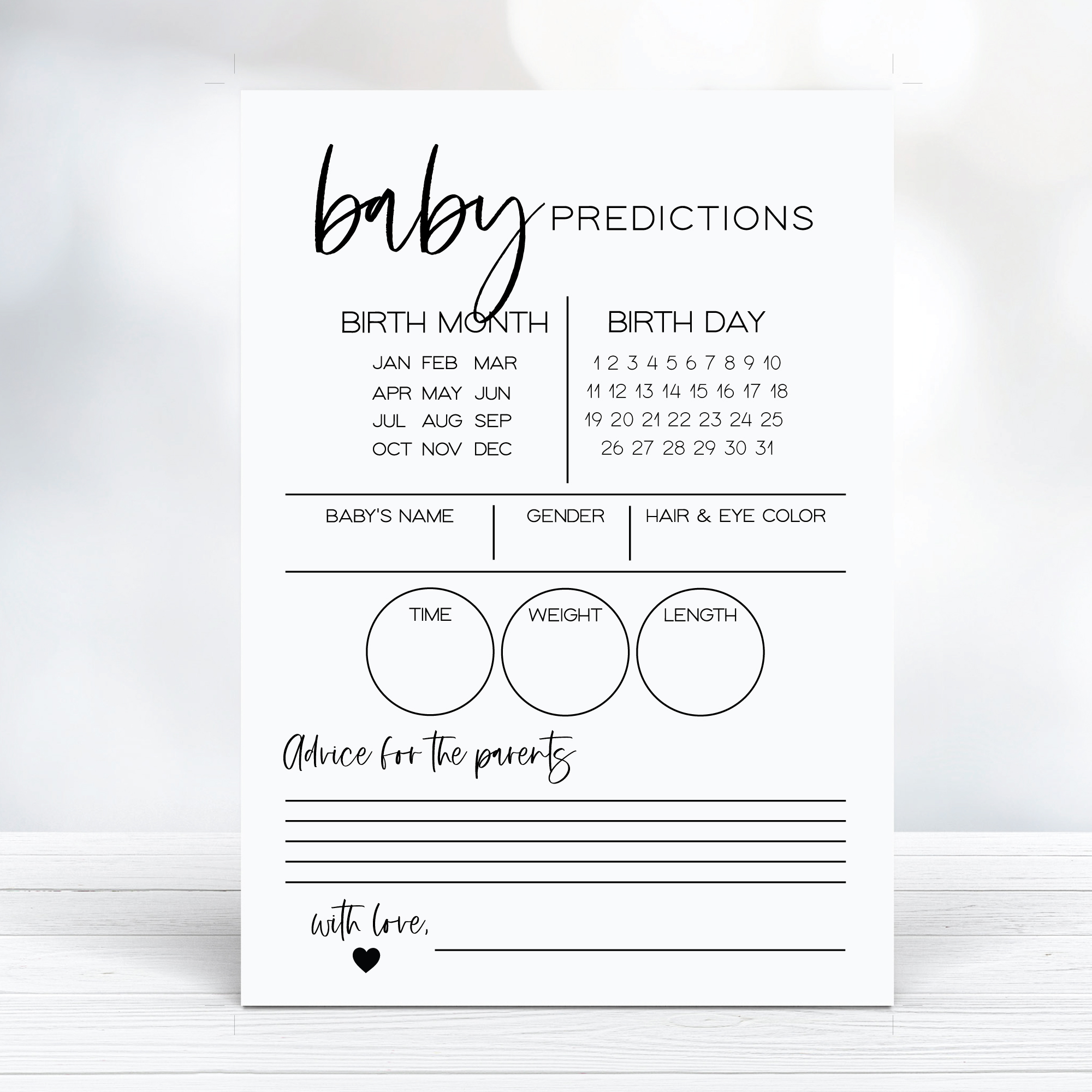 Return from Twin Baby Shower Cakes - Back To Our Main Cake Gallery
Be Sure Not To Miss All Of Our Awesome Twin Ideas (favors, invitations, supplies and more!)