Butterfly Diaper Cakes & Decoration Ideas

free printable baby shower bundle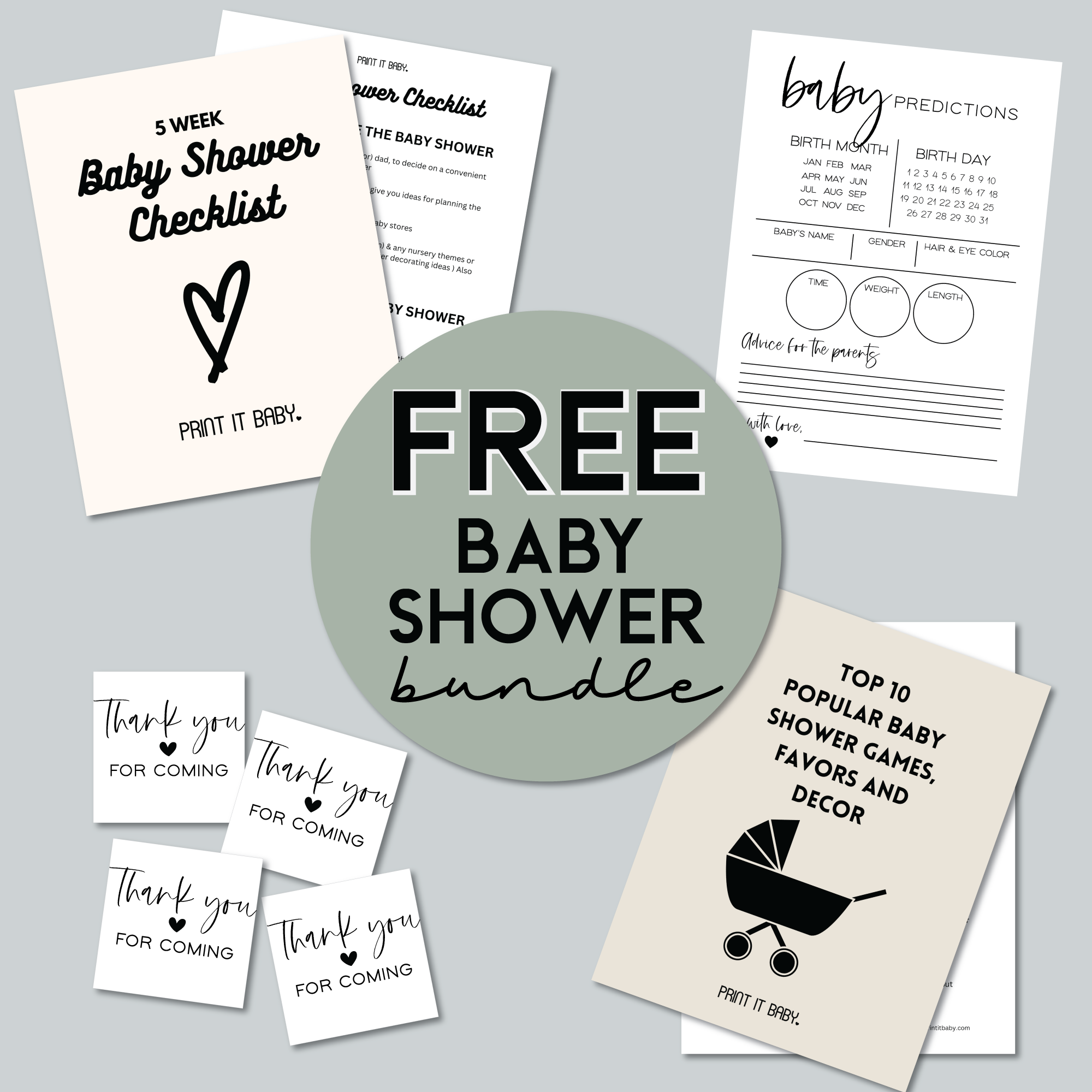 baby shower checklist • prediction cards • ebook • favor tags
---
Below are several cute butterfly diaper cakes submitted by readers!
There are also some easy, DIY butterfly baby shower ideas to inspire you! We hope these help to make your baby shower planning a little easier.
free printable kids coloring christmas bundle - 100 pages!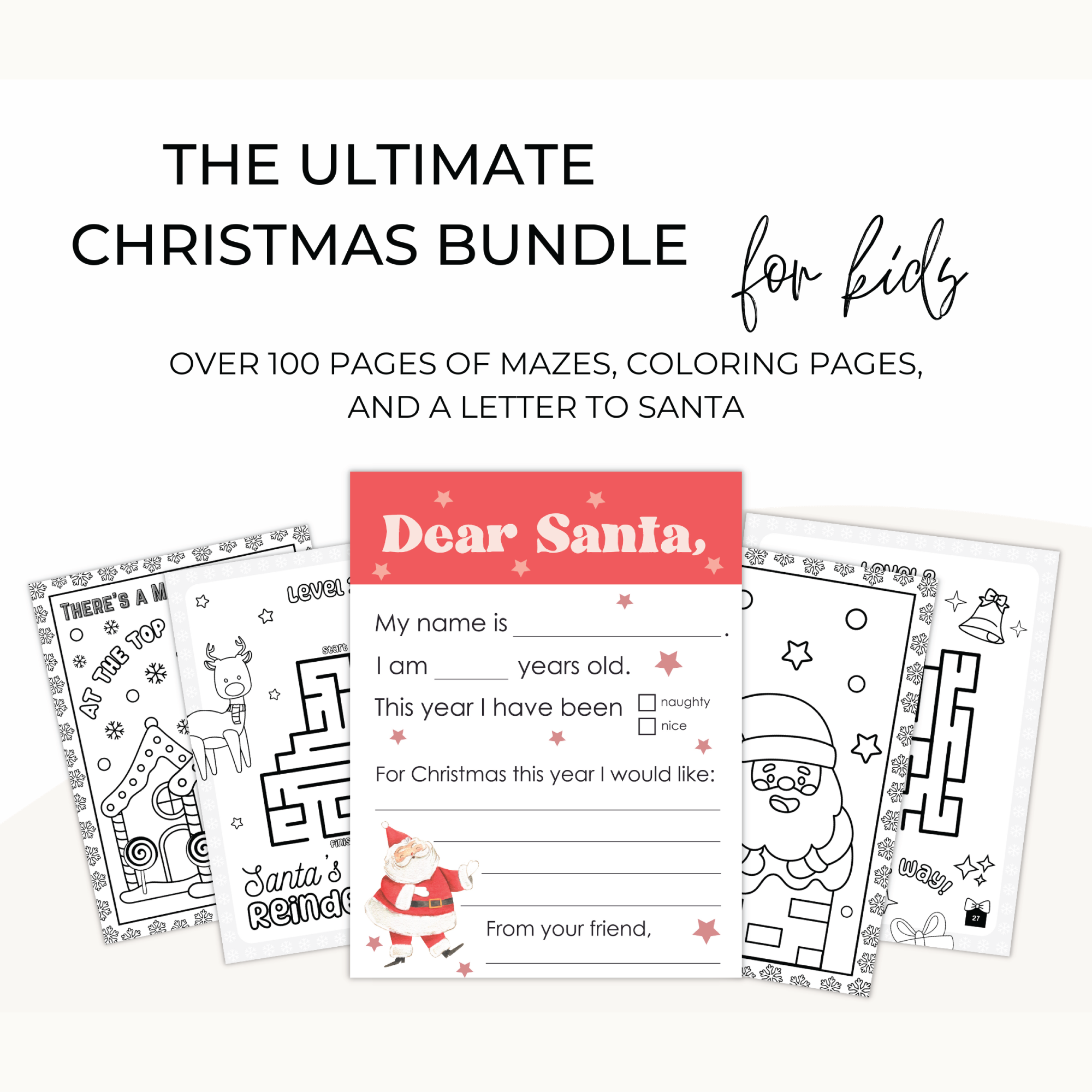 get your free coloring and activity pages
---
Easy Butterfly Napkins
Make some quick and easy butterfly napkin /utensil combos by taking a ribbon and tying it around one half of a napkin.
Then take another ribbon and tie it around the other part of the napkin, as well as the utensil. And there you have it - adorable butterfly napkins!
---
Butterfly Kisses Diaper Cake
I made this diaper cake for my youngest sister. Her theme was yellow/purple/pink and butterflies for her baby girl on the way.

I made a 4 tiered diaper cake out of 2 pkgs. of size 2 Huggies natural diapers. I like them because they are quality diapers with less dye than most others.I used a poster tube for the support in the middle.

I rolled the artificial flowers in a diaper and put it is the top of the tube. I used a extra large rubber band to hold the diapers in the 2 bottom tiers and a large for the 3rd tier and a medium for the top tier.

I glued all the ribbon layers together before placing on the diaper cake and only hot glued the very ends that overlapped. I used butterflies on the flowers and ribbon to give it that last touch. This was very easy and simple and I think turned out cute.


How To Make Butterflies Made From Diapers
What an adorable way to compliment a Butterfly Baby Shower! Make these easy butterfly diaper cakes!
---
Mason Jar Butterfly Flower Arrangements
For an easy baby shower centerpiece idea - make some mason jar butterfly flower arrangements.
Purchase babies breath in bunches from your local florist - purchase floral butterfly wire picks from a craft store or online - buy mason jars online or from a craft store or Wal Mart. 


---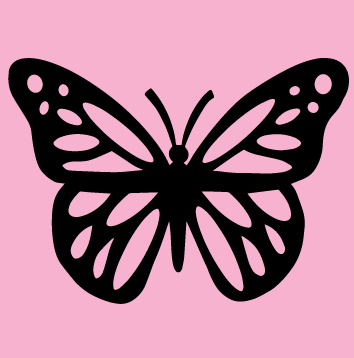 See more butterfly baby shower ideas
---
Butterfly Baby Diaper Cake
First I started with two Gerber glass bottles, filled with knick knacks for baby and a personal note to my sister.
I started rolling diapers around the bottle using elastics and when i got a big enough base, repeated to a second,third and forth level.

I bought wooden letters painted them in the different colors then painted a sparkle over top to add some fun.
I used wooden dowels to keep the layers together as well as the two baby bottles in the middle of the cake which you cannot see.

I then attached "giggle" letters on the bottom to match the top letters "baby" Using flower petals and push pins i started inserting flowers randomly throughout the cake as well as beautiful butterflies.
The ribbon around the cake is to hide the elastics and makes the "gender neutral" look come together.
---
More Cute Butterfly Ideas And Party Supplies
Below are creative tips for decorating, food ideas, party supplies and favors.
From time to time we come across outstanding companies that carry adorable products.
If we feel that they will add value to your shower, we will recommend them and their cute products to you! Enjoy!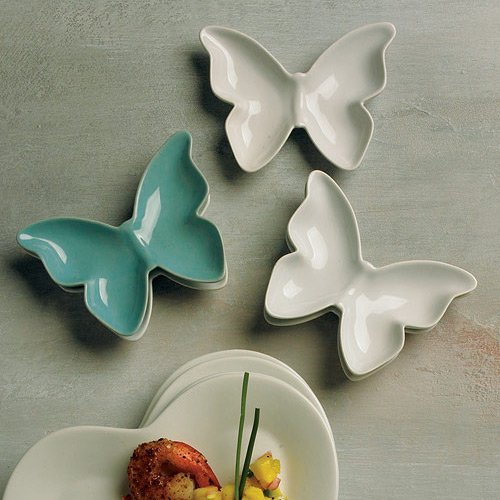 Cute butterfly dishes can be used for snack, dips, prizes or cute favors!
Decorations

Purchase artificial butterflies from a craft store and decorate plants, trees and shrubs with the cute critters


Hang butterfly nets around


Cut out cute butterflies and polka dots from pastel colored tag board or construction paper, tie thread through them and hang from the ceiling


Have butterfly shaped soap in the bathroom for guests to use


Fill a butterfly net with all kinds of cute baby essentials (onesies, socks, lotions, bibs and pretend butterflies) - use it as a centerpiece. This also doubles as your gift to the baby!


Float butterfly shaped balloons around the room


Place butterfly shaped floating candles in a birdbath or a large bowl of water


Flowers in pretty vases also make a beautiful presentation. Butterflies love flowers!


Always pay a visit to your nearest dollar store. Sometimes you can find real treasures there! Look for prizes, gift bags,
candles, paper goods, etc.


Food
Serve some cute butterfly cupcakes!
Prepare colorful foods such as fruits, berries and veggies - garnish with pretty flowers


Cut cantaloupe and watermelon into cute flower shapes using a mini flower cookie cutter. Skewer them onto wooden skewers and alternate between grapes and the melons

Favors/Prizes
Cut sugar cookies into cute butterfly shapes wrap in cellophane and tie with a cute bow


Wild flower seed packets make great favors


Place several Hershey's Kisses in pretty organza bags. Tie on a little butterfly tag or charm and attach a tag saying: Butterfly Kisses from baby to you!


Paint terra cotta pots and plant cute little flowers in them. You can also add an artificial butterfly too!


These adorable diaper butterflies were submitted by one of our readers! Click on the picture for complete instructions:
Return from Butterfly Baby Shower Ideas - See more Baby Shower Themes
We Have Tons Of Cute Butterfly Cakes
free pregnancy prompts for journaling - helps to reduce stress & anxiety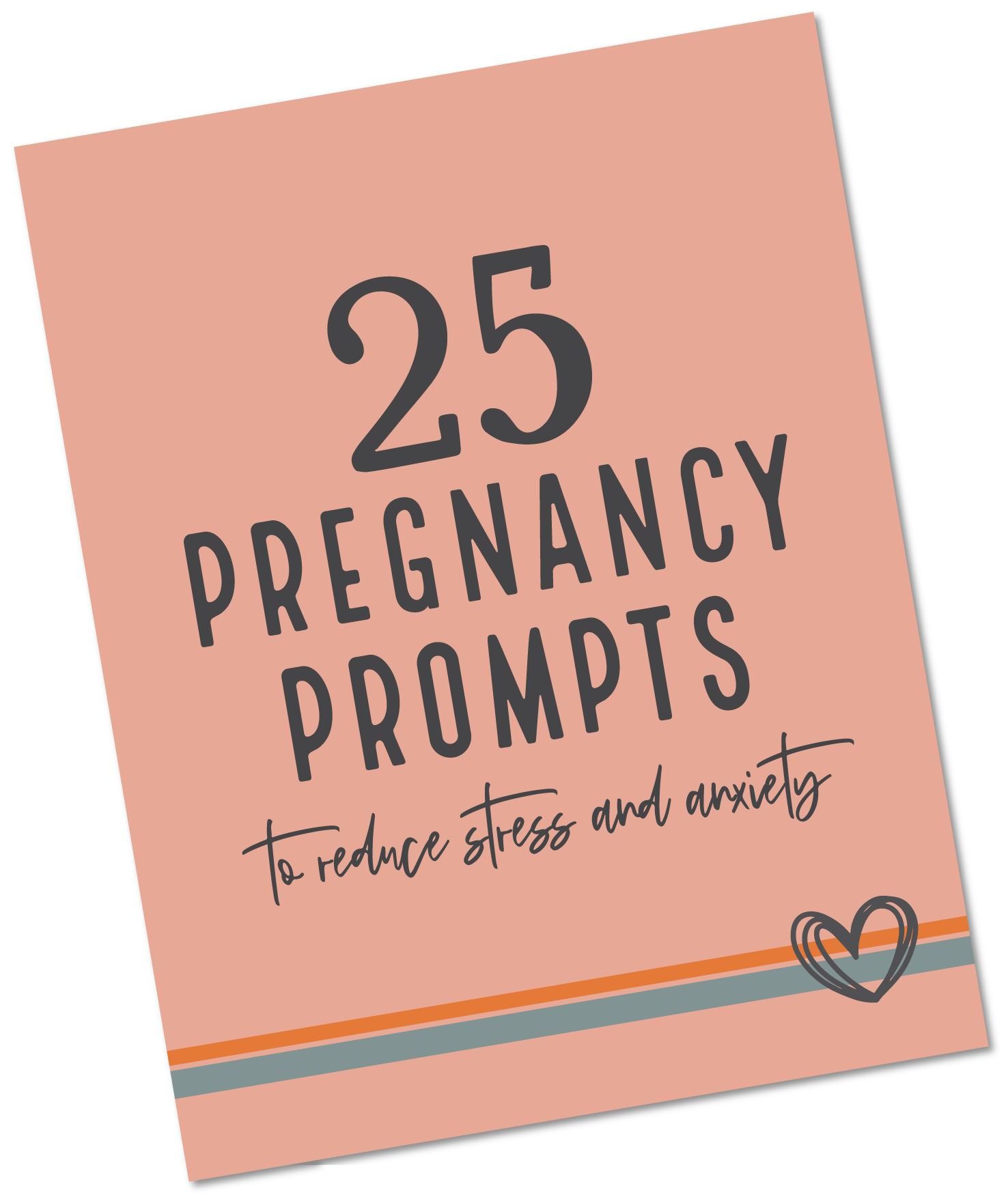 Reduce pregnancy stress with these helpful daily prompts for expecting moms